Best Data Recovery Software for Hard Drive
We can recover lost data due to accidental deletion, formatting, virus attack, device corruption, lost partiton and more.
AnyRecover can recover your valuable data from PC/Mac,hard drive, USB, SD cards,SSD,external drive,camera, drone, dashcam, camcorder, video/music player, etc.
AnyReover is capable of restoring lost files such as images, videos, music files, email, office documents, and other files in different file types.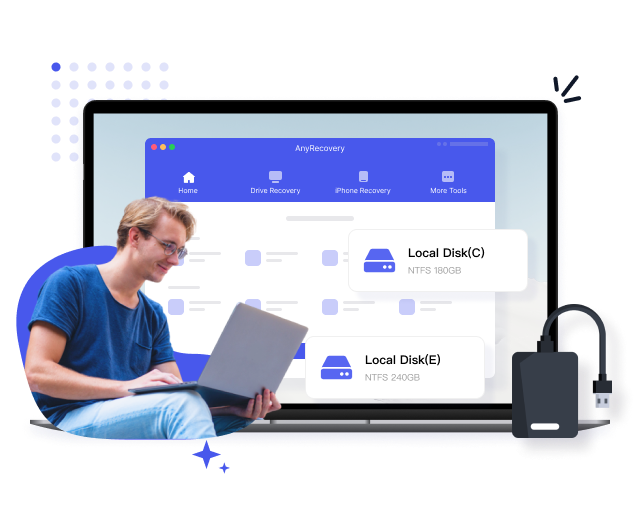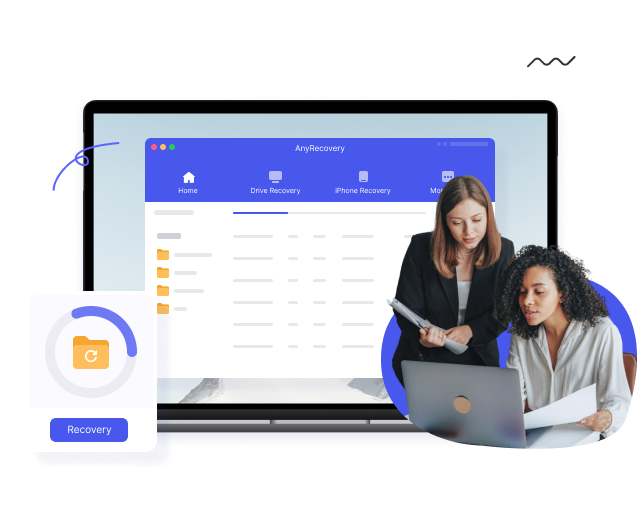 Android and iPhone Data Recovery
Trusted by billions of users, AnyRecover can completely recover your deleted and lost files, videos, photos, audio, emails, and more from iOS/Android devices. Three Recovery Modes, Triple Guarantee.

AnyRecover
Recover from phone
Recover lost data from many scenarios, such as Broken Phones, Water Damage, System Crashes, and more.
Selectively recover deleted photos, contacts, messages, and 18+ other data types
Get Back Your Valuable Data from Any Scenarios

Accidental Deletion

Broken phone
Factory Reset

Forgotten Password

Phone is Lost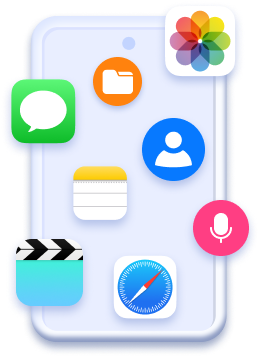 (iOS 16 supported)
Recover from iPhone/iPad
Recover from All iOS Devices ( iPhone, iPad, and iPod) in one-click
3 Modes to Recover Data from iOS devices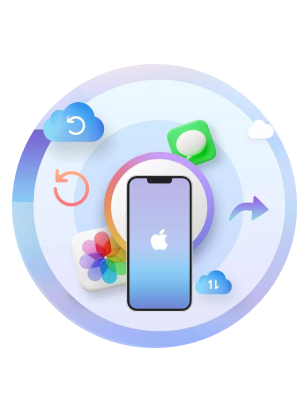 Recover from iOS Device
Recover the deleted/lost data from the device without backup.
Recover from iTunes Backup
preview and restore flies selectively.
Fix Various iOS Issues:
White/black screen, stuck on Apple logo/recovery mode,restarting loops, iTunes errors,bricked iOS devices,freezing screen...

Recover from Android
Recover deleted data from Android phone without backup and root.
Learn More
3 Modes to Recover Data from Android Phone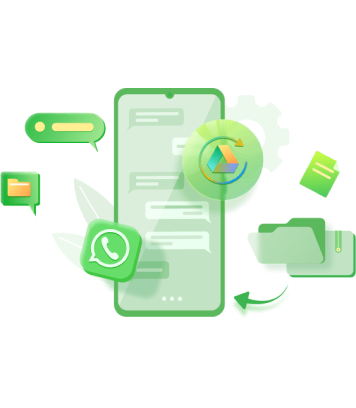 Recover data from Android Phone directly
Get back your lost data directly from your android phone even without backup.
Recover data from Google
Selectively restore data from Google Drive without factory reset.
Broken Android data recovery
Supports extracting almost all the files from broken Android phones or damaged tablets with ease.
Awesome Features Beyond Your Imagination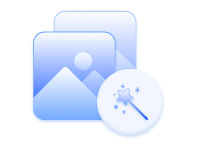 Images Enhancement
Reduced image resolution after recovery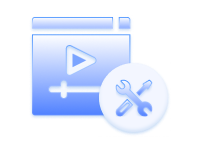 Corrupted Video Repair
Recover and repair unlimited video files without corruption
Merge the fragments from the same video.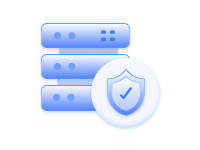 Data Loss Prevention
Backup files from unlimited computers to secure cloud drive
Manage all cloud drive accounts in one place.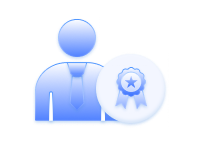 Remote Expert Service
Consult with AnyRecover Experts for 1-on-1 manual recovery service when you fail to use an application to rescue your files from some complex recovery scenarios.
How to Recover Data in 3 Steps?
Ready to recover your lost data back? Use Anyrecover if you prefer a simpler interface with less complex options. It has never been so easier to recover lost iPhone data with only 3 steps. You can select any specific item you want and save it to your computer at ease. Now that pretty cool!
What Makes AnyRecover Data Recovery Tool Competitive?

Cost-efficient Tool
It supports data recovery for Win,Mac,iOS devices. Restoring data of photos, videos, cache, hard drive is so easy.

Preview deleted data
Freely preview all the lost data before recovery so that you can recover only the desired data.

Selectively recover
You can do a selective recovery of data from iPhone, which does not overwrite your exitsing data.

Highest data-recovery rate
Our unique built-in algorithm makes the recovery more intelligent and powerful.
Don't Take Our Word for it
AnyRecover is a handy tool that can recover almost any file from some of the most used environments and devices. It's very aesthetic and intuitive, so both technical and in-experienced users can operate it.
It's actually surprisingly reassuring to have a reliable tool on hand in case of lost data. AnyRecover runs a deep scan, and boasts one of the best data-recovery rates in the industry, so its a tool you can count on.
It doesn't matter what kind of storage is installed in or attached to your Mac — AnyRecover can work with it to recover files. Any type of Mac hard disk or SSD, virtual disk, USB drive or external drive is supported. Use memory cards to transfer data from other devices like camcorders or digital cameras? AnyRecover works with SD, microSD, and CFXDMMC cards.

I highly recommend this software for retrieving unreadable or corrupt data. My HDD malfunctioned to the extent that it was not detectable in the BIOS. Although I managed to perform a sector-by-sector clone to a working HDD through an offline clone machine, the data remained inaccessible and corrupted. However, upon using the free trial of AnyRecover, I discovered that there were numerous recoverable files, prompting me to purchase the software.
Kenzy

Thanks for the free version of the software. I didn't know my daughter was operating my computer while I was asleep. I woke up, and some of my works were gone even from the Recycle Bin, but your software brought them back.Thanks a lot!
Kate

AnyRecover successfully retrieved my deleted iMessages from last month without overwriting any data. Unlike other data recovery software that only retrieves data from a single device such as a phone or PC, AnyRecover supports data recovery from all devices including iOS, Android, Windows, and Mac. This tool is incredibly cost-efficient, as I only needed to purchase one tool to recover lost data from all my devices and scenarios.
Johansson
Compatibility

iOS Devices
iPhone 14 -4series
iPad Pro, iPad Air series, iPad mini series, iPad
iPod touch 7-iPod touch 1

Android Devices
Samsung, LG, Huawei, Meizu, Xiaomi, Sony, Google, Motolora, Lenovo, ZTE, Meizu, Coolpad, Oplus, Micromax, OPPO, TCL, Asus, etc
It works well on both unrooted and rooted Android device running Android 0S 2.0 to 12.0.

PC Devices
CPU/ProcessorWin: 1GHz (32 bit or 64 bit) or above
Mac: 1GHz Intel or above
RAMWin: 256 MB or more of RAM (1024MB Recommended)
Mac: 512 MB or more
Hard Disk Space200 MB and above free space
FAQs about AnyRecover
1. What is the best data recovery software, and how does it work?
AnyRecover is a complete data recovery software that allows you to recover data from iOS devices(iPhone, iPad, iPod Touch devices), Android devices, and computers. Most recovery tools available in the market only support recovery from a single device, such as recovery from iPhone. In contrast, as an all-in-one solution recovery tool, AnyRecover covers all your needs to recover data from different devices.
When you delete data on devices, actually they won't disappear immediately. Instead, they will be stored in a category called "Unallocated". On this basis, AnyRecover officially begin the recovery work - search the database and find the deleted data on your devices.
2. Is it safe to use AnyRecover to recover lost data?
Yes, AnyRecover is a company that has served around 2 million customers from over 100 countries. AnyRecover is safe enough and can be downloaded without any concerns. This program is 100% legit, and it will not keep any of the information on your device. It is recommended not only because of its powerful function, but also due to its security.
3. Can AnyRecover recover all types of lost files?
No matter what kinds of files you've lost, AnyRecover data recovery software can recover all of them with no hassle, including contacts, text messages, photos, WhatsApp messages & attachments, audios, videos, call history and documents, etc.
4. What are some common causes of data loss that can be recovered using AnyRecover?
AnyRecover can recover lost or deleted data from various devices such as iPhone, iPad, iPod, Android devices, and computers. Here are some common causes of data loss that can be recovered using AnyRecover:
Accidental deletion: Accidentally deleting important files, contacts, or messages is one of the most common causes of data loss. AnyRecover can recover deleted files from various devices.
Device damage: Physical damage to a device can lead to data loss. AnyRecover can recover data from devices that have been damaged due to water, fire, or physical damage.
System crashes: System crashes can lead to data loss, especially if the system is not shut down properly. AnyRecover can recover data from devices that have experienced system crashes.
Virus or malware attack: Virus or malware attacks can cause data loss by corrupting or deleting files. AnyRecover can recover data from devices that have been infected with viruses or malware.
Operating system update failure: Updating the operating system can sometimes lead to data loss. AnyRecover can recover data from devices that have experienced an operating system update failure.
Jailbreak failure: Jailbreaking an iOS device can sometimes cause data loss. AnyRecover can recover data from devices that have experienced jailbreak failure.
And more...
5. Why can't I find all the lost data using AnyRecover?
It is certainly because you have continued to use the device after data loss, which caused new data to overwrite the old one. Please do not use your device continuously after data is deleted. If you still can't find the lost data with D-back, you can try the function of "Remote Expert Services" that our technical experts will help you recover data in one-on-one remote way.
6.How long does it typically take for AnyRecover to scan for lost files?
In general, the time depends on the size of the device's storage. The scanning process can take anywhere from a few minutes to several hours. During the scanning process, whenever you find the lost data you need, you can click the "pause" or "stop" button to save time.
7.What is the success rate of AnyRecover in recovering lost files?
The success rate of AnyRecover in recovering lost files depends on several factors, such as the type of data you want to recover, the specific circumstances of the data loss, and the condition of your device.
In general, AnyRecover has a high success rate in recovering lost data. According to the AnyRecover website, AnyRecover has a recovery rate of over 98% for iOS data, which is quite impressive.
8.How can I ensure that I don't overwrite any lost data while using AnyRecover?
AnyRecover recovering lost data won't overwrite any data of your devices. AnyRecover allows you to recover lost data to a different location other than your device. This is a crucial step to ensure that the lost data is not overwritten. You can recover the data to your computer or an external hard drive.
9.Are there any precautions I should take before using AnyRecover to recover lost data?
When you realize that you have lost some data on your iOS device, the first thing you should do is stop using it and then recover the lost data with D-back. This is because when you use your device, new data is written to the storage, which can overwrite the lost data, making it hard to recover.
More FAQs
Tips & Tricks
Hard Drive Recovery Tips
Phone Recovery Tips
Social App Recovery Tips
More Recovery Tips