Tip
Do you have a need to recover photos from SD card? Are you interested in knowing the best and free SD card recovery software available? Additionally, we will also mention a tutorial on how to recover deleted data from SD card. Let's dive in and learn!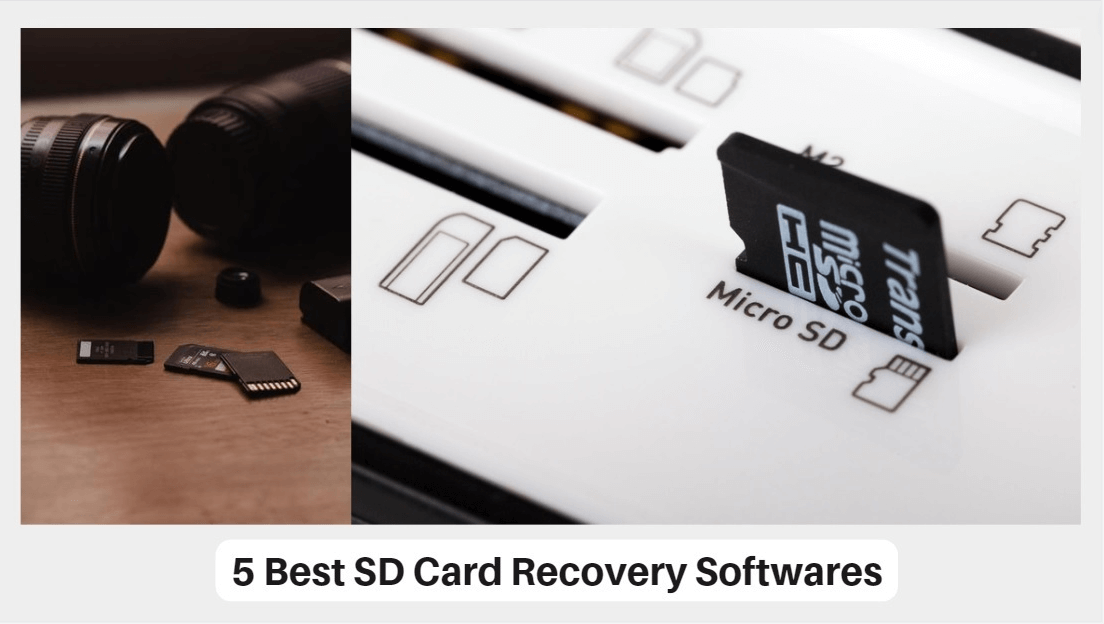 SD cards have become essential parts of everyday life due to the ever-increasing demands of file transfer and storage. However, it's common that you to lose some precious data like photos, documents, or videos on an SD memory card, which can be frustrating. Hence, reliable SD card recovery software is needed to safely recover users' precious data.
Today, we will evaluate top 5 free SD card recovery tool that is available in free download full version, including for Windows, Mac, iPhone, and Android, and you can choose the best one according to their pros and cons.
5 Best SD Card Recovery Software Free Download Full Version in 2023
1. AnyRecover SD Card Recovery Software
When it comes to the best SD card recovery free, what first comes to our mind is AnyRecover. It is a reliable SD card recovery software you can rely on to quickly recover lost/deleted files from SD card.
Thanks to its advanced data scanning and recovering features, you can recover any file of any type/size with a high recovery rate. Whatever the reason for data loss is, with AnyRecover you can get your files back in several clicks. That's why AnyRecover has been recommended by media and users around the world.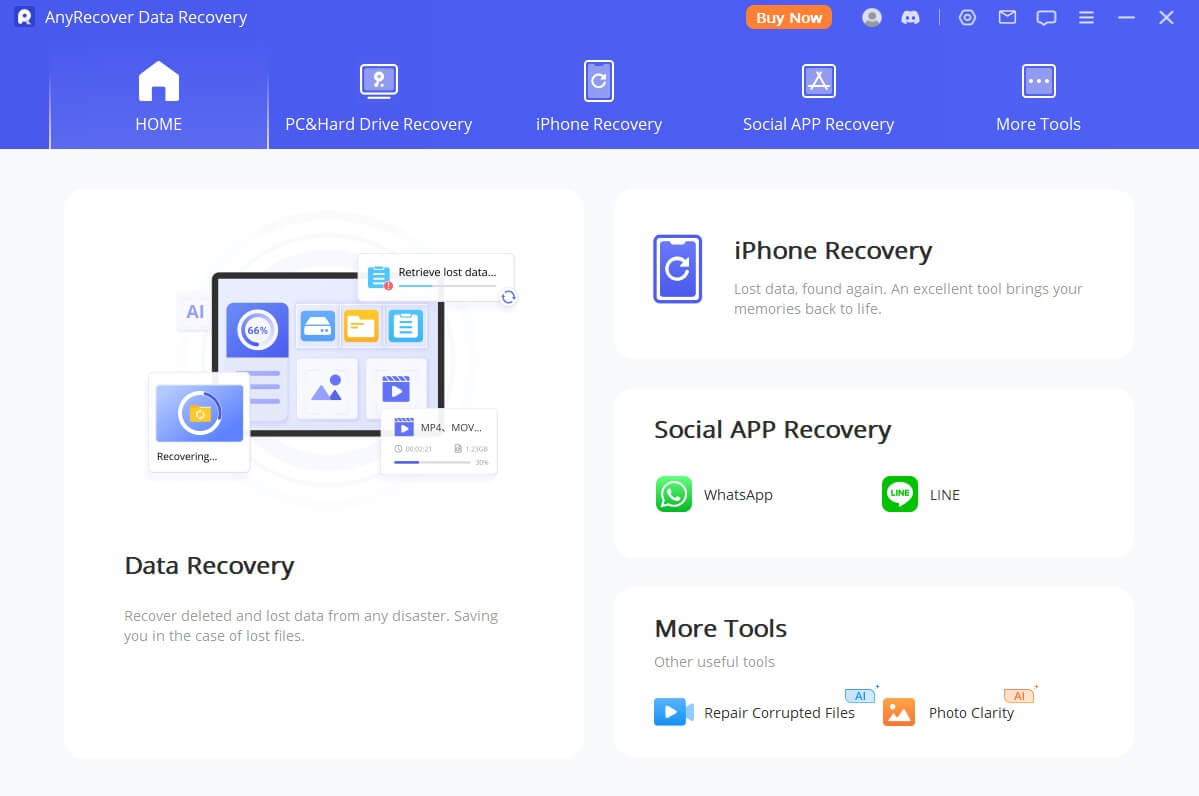 Operarte System: Windows, Mac, iOS
User Rate: 4.8/5

SD Card Recovery Software: AnyRecover
You can recover deleted files with 1000+ formats of photos, videos, documents, emails, etc., from computers, phones, SD cards and any other external devices.
Comes with AI photo restoration and blurry photo/video enhancement.
Free corrupted files repair from the sd card function is available. Photo restoration function helps to repair corrupted photos/videos from sd card.
You could also preview your data and select desired files before recovering it.
It is 100% safe and easy to use with a high recovery rate at 98%.
Pros

Cons

Backup and data recovery, repair You can recover, backup, repair data in one program.

One-stop software that allows you to recover from an sd card as well as a hard drive, Windows, Mac, iPhone, and app messages.

Multi scenarios of files lost supported -- Recover files lost from various situations including mistaken deletion, lost partition, virus attack, formatting, device/file corrupted etc.

Multi scenarios of files lost supported -- It helps to recover files lost from various situations including mistaken deletion, lost partition, virus attack, formatting, etc.

It may take some time for scanning for files with large sizes.

It takes 2-3 mins to install.
SD Card Recovery AnyRecover User Review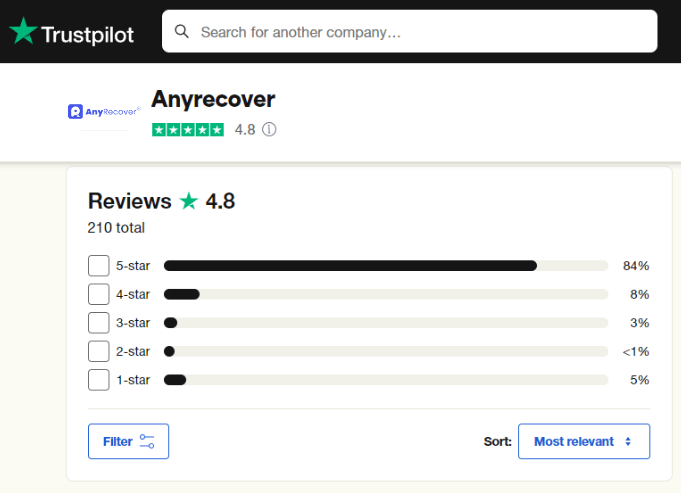 Video Tutorial on How to Recover Lost Files From SD Card
2. Disk Drill Free SD Card Software
Disk Drill, developed by CleverFiles, is one of the easiest-to-use free SD card recovery software for any version of Windows and Mac OS. It supports data recovery on MicroSD, XD, CF, MMC, SDHC/X, and Sony Memory sticks. Disk Drill offers many unique features which makes it a better choice among many other alternatives.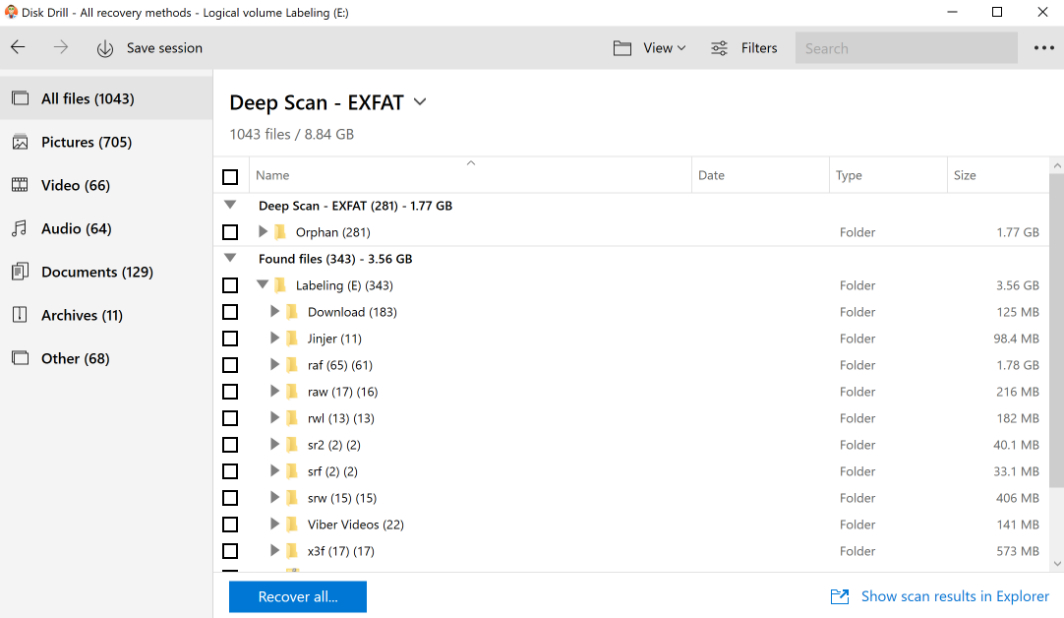 Operarte System: Windows, Mac
User Rate: 2.5/5
Pros

Cons

It provides the facility of a deep scan and the option of pausing the recovery sessions.

It has very supportive filtering options to locate recovered files by types and other attributes.

It supports multiple file systems.

A very basic data recovery software with limited function.

It needs to reboot the PC after installation, which may harm the data on the system disk.


It claims a free sd card recovery, but can only recover up to 500 MB of data.

Quick scan does 't work well while the deep scan takes a much longer time.

It needs to reboot the PC after installation, which may harm the data on the system disk.

Disk Drill Free SD Card Recovery User Review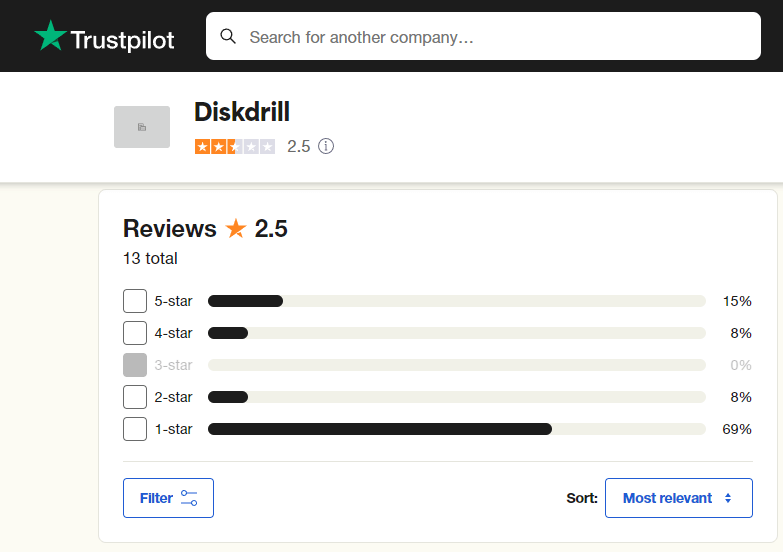 3. PhotoRec Photo Recovery
PhotoRec is a free data recovery tool that can be helpful in various data loss scenarios. And it is available for Win, Mac, and Linux users. Whether you want to recover deleted files from an SD card, flash drive, or digital camera, Photorec is a good option.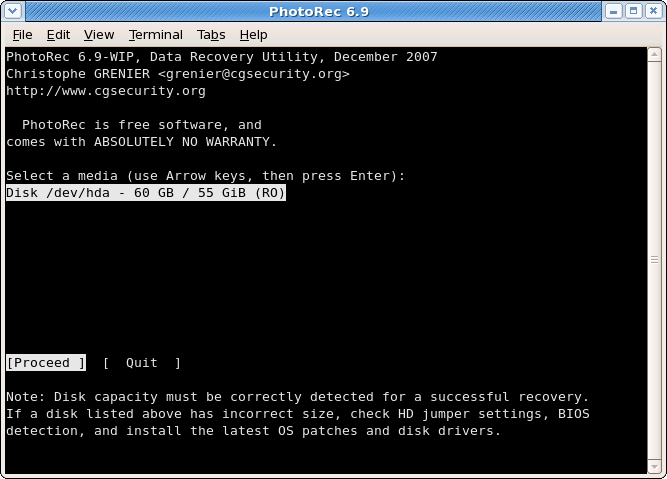 Operarte System: Windows only
User Rate: 3.5/5
Pros

Cons

The software is open-source and free to use.

It Works on Windows, Linux, Mac OS, and many more operating systems.

Various types of files can be recovered.

The command-line interface is not very user-friendly to those who are not tech-savvy.

No guarantee for data safety. Also, you need to take care of viruses since it is open-source stuff.

Poor customer service.
There is no reviews about Photorec on TrustPilot yet.
4. Recuva Recovery Software
Recuva is one of the free recovery software to recover accidentally deleted or lost files from storage devices. It is built on a very fast and efficient algorithm. Hence, it can recover files rapidly as compared to alternatives.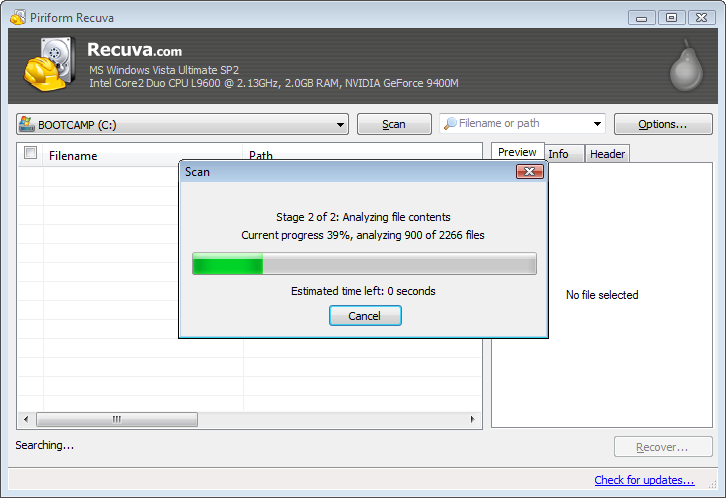 Operarte System: Windows
User Rate: 4.0/5
Pros

Cons

Recuva is available in multiple languages, which makes it truly global software.

It provides a file tree that helps to easily locate targeted files.

The condition of the file can be seen clearly.

One can also permanently delete all the files with the help of a wipe tool in it.

It takes too much time and device resources to scan and recover files.

There are no guarantees your data can be recovered, or that it will be incomplete.
5. iFindit Data Recovery
iFindit data recovery software is an ideal software to recover deleted files, formatted files, and raw/inaccessible/corrupted/ lost/deleted partitions. Furthermore, iFindit is the software that can recover data from unreadable, unmountable, and corrupted SD cards.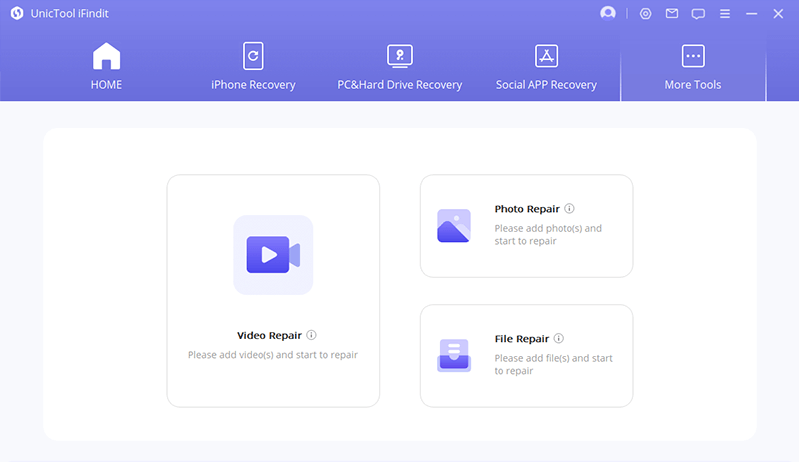 Pros

Cons

iFindit has a high success rate of recovering lost files from SD Cards.

The tool enables you to select the location of lost files with ease.

It is able to save a scan session.

Some guide need to be more concrete.

It doesn't update frequently.
iFindit Free SD Card Software User Review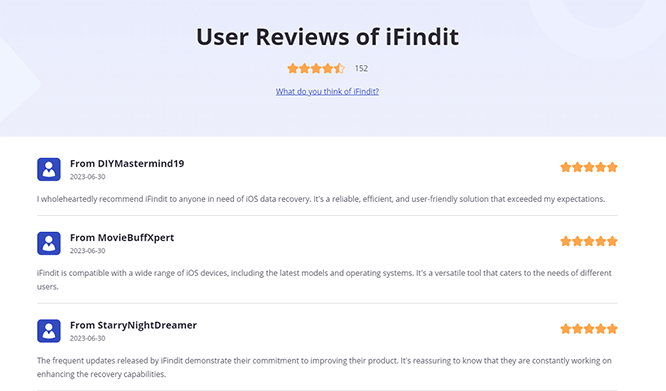 How to Recover Files with SD Card Recovery
Steps to Recover Files From SD Card
Step 1 Launch suitable free data recovery software on your PC. Put the SD card in a card reader and connect it to the tool. Then choose your device under "External Removable Devices" option and click the Start button.

Tip
Here I use AnyRecovery software to make an example since I use it often. The steps of sd card recovery software is the same.

AnyRecover SD Card Recovery
Your Companion for Deleted Files Recovery from all device, including sd cards.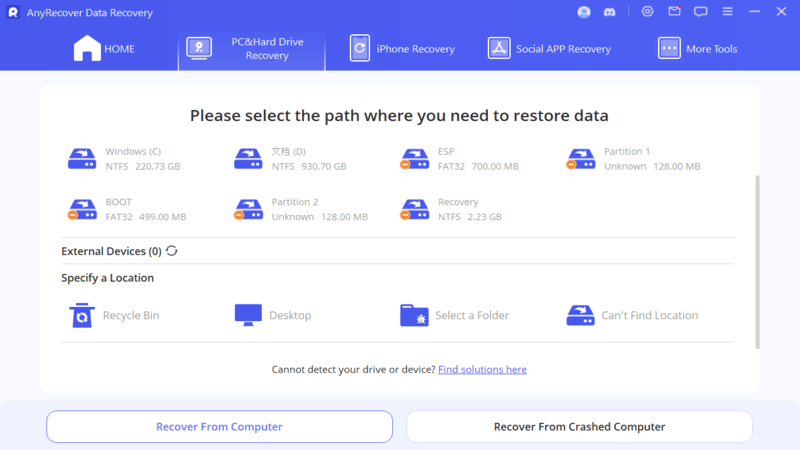 Step 2 Once you've picked the location and the "Start" button, the program will start scanning files saved on the card.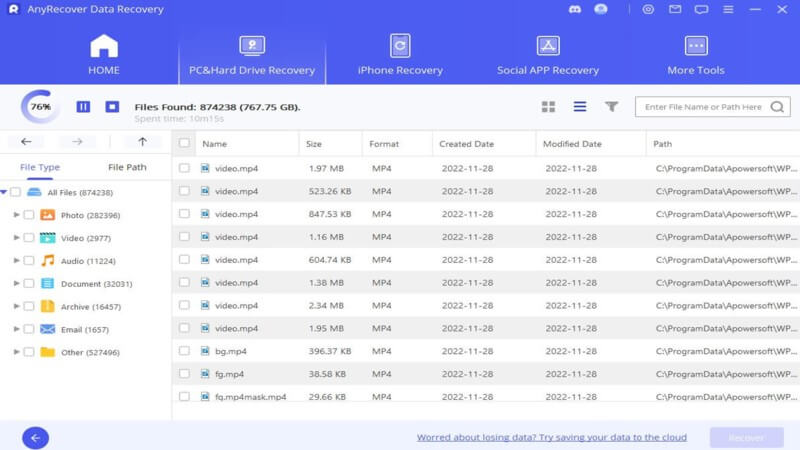 Step 3 When the scanning is completed, the files will be listed on your screen. Preview the files and select the one you want to recover by hitting the Recover button.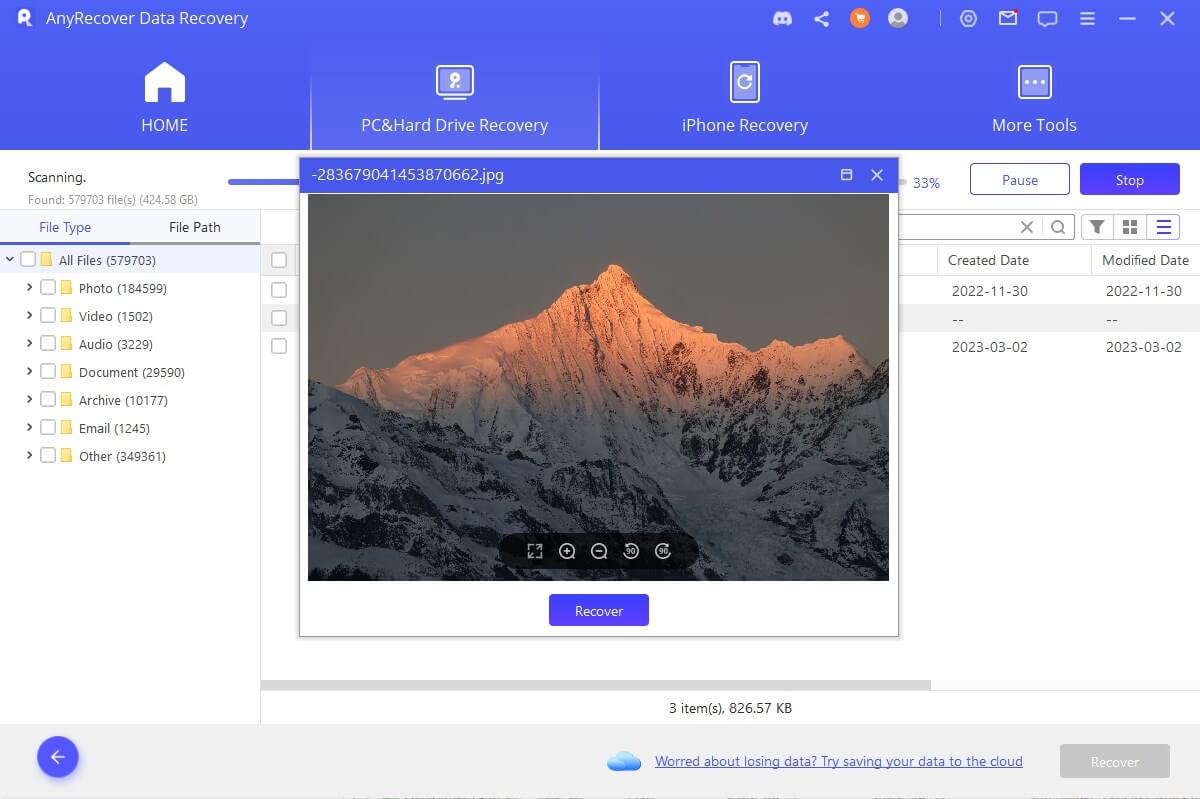 Part 3: FAQs About SD Card Recovery
1. Can I recover formatted SD card for free?
Usually, SD card recovery software only provides data recovery functions. If a file is corrupted, even if it is recovered, it may not be openable. Therefore, you will also need a file repair software.
However, you can use AnyRecover, as it supports both functions simultaneously, saving you time and effort. Moreover, it also has an image enhancement feature, which is highly recommended.
2. What's the best SD Card recovery software for Mac?
Several reliable SD card recovery software options for Mac were available. However, it's important to note that software popularity and effectiveness can change over time due to updates and new releases. Here are a few options that were considered among the best for SD card recovery on Mac:
Top 1: AnyRecover
Top 2: EaseUs
Top 3: Stellar
How do I know if my SD card is corrupted?
If you suspect that your SD card is corrupted, it's important to act quickly but cautiously to avoid further damage or data loss. Here are some steps you can take:
Stop Using the SD Card: Immediately stop using the SD card to prevent further corruption or overwriting of data.
Check with Another Device: Try inserting the SD card into a different device or card reader to see if the issue persists.
Data Recovery: If you've lost data due to corruption, consider using data recovery software to retrieve your files before attempting any repairs or formatting.
Conclusion
In conclusion, all of the software like iMyFone AnyRecover, Disk Drill, PhotoRec, Recuva and iFindit Data Recovery is good free SD card recovery software. You can choose any of them based on the pros and cons.
However, AnyRecover SD card recovery is strongly recommended for its facilities like deep scan, high recovery rate, files repair, AI photo restoration, and most important of all 100% safe, so it's no doubt the best SD card data recovery software. Just download it and give it a try!
Covering over 500+ use cases, it's the one-stop software that empowers users to tackle almost any data loss and repair issue, all within a single download.