If you are the type that has tons of file like myself then you will know the importance of having an external hard disk, but what to you do when your mistakenly deleted or formatted your files when you meant to add another file? Well, hope is not lost, at least not anymore. This article will show you how to recover deleted files from external hard drive. Read on!
Part 1: Is It Possible to Recover Deleted Files from External Hard Drive?
When you delete a file or format a disk, the data is not really erased, shocking right? It's not, what really happens is that the operating system on your device keeps track of the file location through pointers (each file has its pointer). The operating system removes the pointer and replaces it with tags sectors which shows/contain the file as free. That way the deleted file is no longer displayed on your window, it will only be permanently overwritten when systems stores new data to those sectors containing the deleted file. At this point, the file becomes totally unrecoverable and permanently deleted.
Also applies for quick formatting. Files are not immediately deleted, it only clears the index items which are stored on the disk, but the read data remains unchanged. Not until they get overwritten, the files will still be recoverable.
Part 2: Best Way to Recover Deleted Files from External Hard Drive
Now that you know it's possible to recover deleted files from external hard drive, the next thing that's worth talking about is the use of a free recovering software for recovering your deleted files. Our recommended software would be AnyRecover. This software enables you to find back all deleted, formatted data from your external device without any ha.
The  AnyRecover tool is a very sophisticated and advanced software for recovering  deleted, lost and inaccessible data from your external hard drive. Imagine a software that has high recovery rate thanks to its Deep Scan algorithm which is capable of going in depth into the data structure to help you retrieve your lost/deleted data.

1,000,000 + Downloads
Features of AnyRecover
It  supports to recover wide range of file types including photos, videos, archive, database, emails, documents and so much more.

It has the capability of recovering deleted files from a broad range of storage media in simple steps.

The software allows deep scan to ensure getting data back with easy operation.

AnyRecover offers a free trial that everyone can free scan and preview, then recover up to 200Mb files without limitation!
How to recover files from external hard drive:
Step 1: Launch AnyRecover on your PC, after connecting the external hard drive to your PC, select it under "External Removable Devices" tab.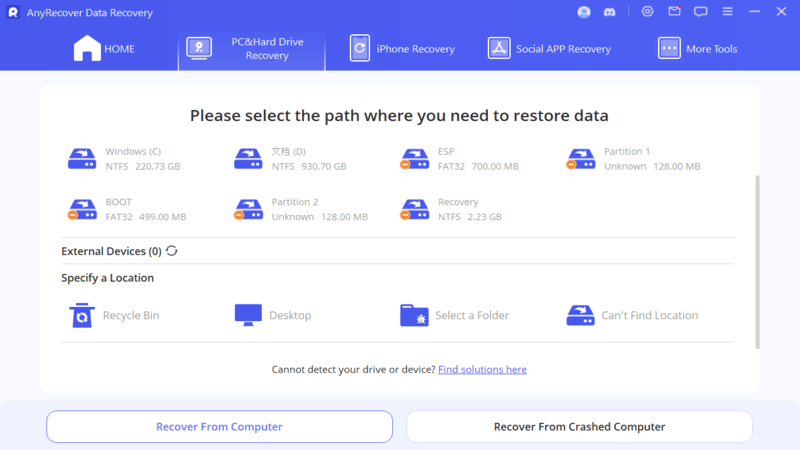 Step 2: Click "Start" to begin the scanning process. At this stage, the AnyRecover tool will take a few minutes to scan from your external hard drive.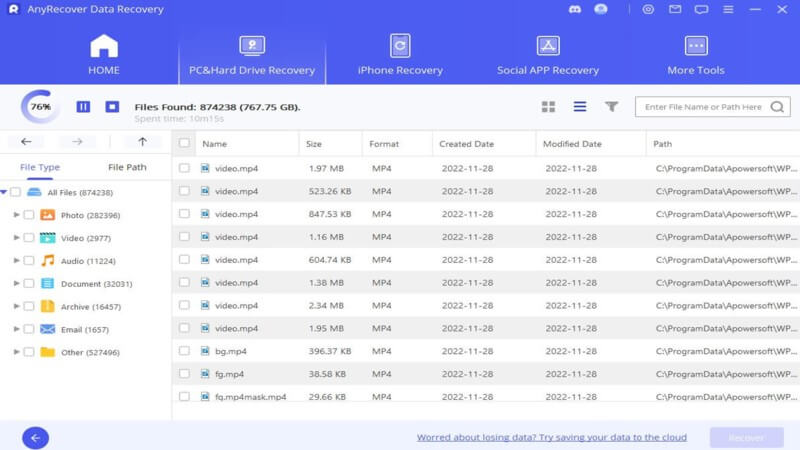 Step 3: When the scan is complete, all your files will be listed out according to folders and file types. You can preview the files before clicking the Recover tab.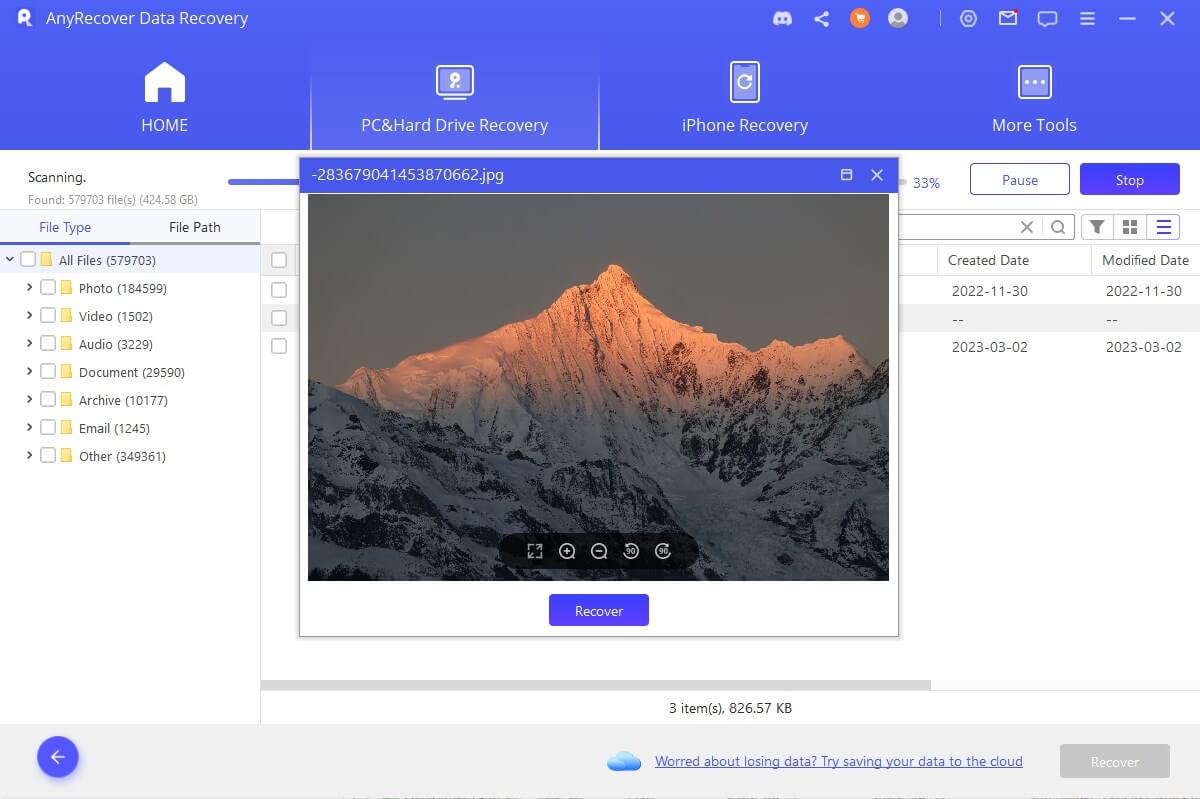 Note: If it can't search out your lost files, you can enable deep scan to conduct a deeper scan on your drive.
Part 3: How to Protect Data Safe on External Hard Drive
There are simple methods that you can make use of to help you protect your external hard disk and more importantly, protect your data.
Choose the right spot for your external hard disc drive, make sure this sport is protected from direct sunlight.

Organize your data/backup of the most important files and folders.

Position your hard disk drive (vertical/horizontal  positioning)

Don't encrypt your data.

In case you are working with a lot of external hard drive – mark the power adapter in different colors.

Protect it against overvoltage.
Conclusion
If you have accidentally deleted files from external hard drive, don't panic. You can recover permenently deleted data easily as long as they are not overwritten. Don't hesitate to try Recovery Tool AnyRecover. It can retrieve all you lost/deleted data in an effective way and guarantees a high recovery rate with its advanced technology. With AnyRecover, you can get them back in just three easy steps!
Now the software provides a trial version that offers free scan, preview and recover up to 200MB, just give it a try!