Everyone enjoys cozying up to the fireplace, filling up a bowl of fresh popcorn, and pressing the remote to start watching the best video files you've been waiting for all week. While that may be great for the average video file, there are other files known as DJI video that also needs to be carefully reviewed from time to time.
You need to learn how to repair corrupt DJI video files if you work in any industry requiring drone video. This could be something related to real estate tours or hero shots for outdoor filming. Either way, you will most likely have to deal with DJI video repair if these essential movies become corrupt, damaged, or lost. That is where this article can help!
Why DJI Video Files Get Corrupted
Like every other video file that exists, drone video can be damaged by all kinds of processes, interruptions, or damage. Some of the more common DJI Mavic mini corrupt video file causes include:
Your drone may have failed during filming due to an unknown error, lack of battery power, or unexpected shutdown.
You may have accidentally exposed your drone video content to extremely high temperatures ranging outside of 32 or 104 degrees Fahrenheit.
Maybe malware was able to access your drone and caused DJI corrupted mp4 issues.
Anything that may have interrupted the transmission of files or caused your drone to shut down can cause a DJI file corrupted issue.
How to Repair DJI Video Files (MP4/MOV)?
Method 1: Use AnyRecover to Repair Corrupted DJI Video Files
The quickest and easiest solution is to download and utilize the powerful DJI video repair tool known as Anyrecover. This provides simple on-screen instructions that cuts down on the confusion you may have while trying to get your drone videos back up and running. With exceptional preview options and a comprehensive free version, AnyRecover is your natural solution to damaged, lost, deleted, or corrupted DJI video files.
How to Use:
Step 1. Choose the Video Repair feature under the adavanced features.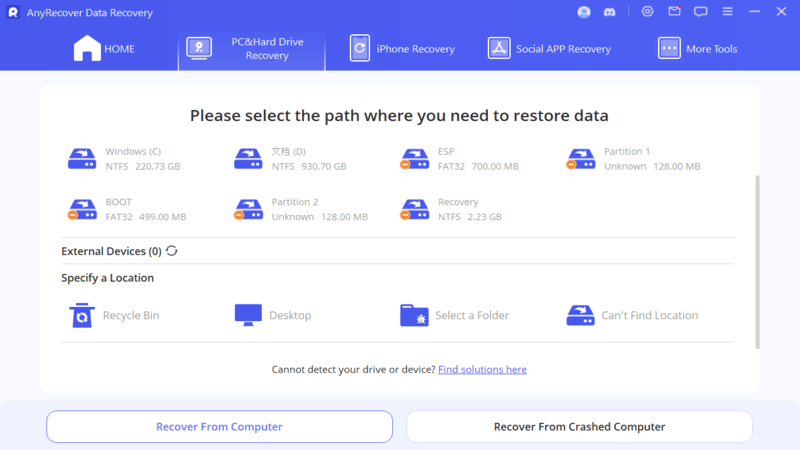 Step 2. Upload your corrupted file from local. Then, simply click on Repair.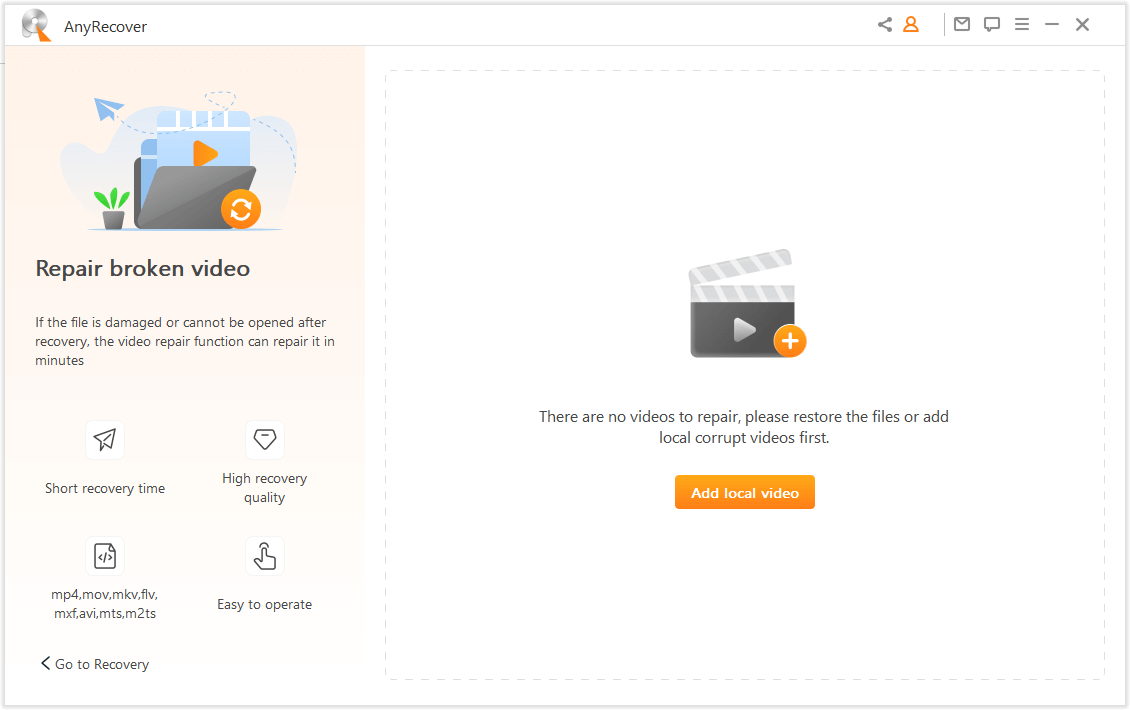 Step 3. Preview the various files after repair. Finally, select a space to save your newly recovered file, and you're all done!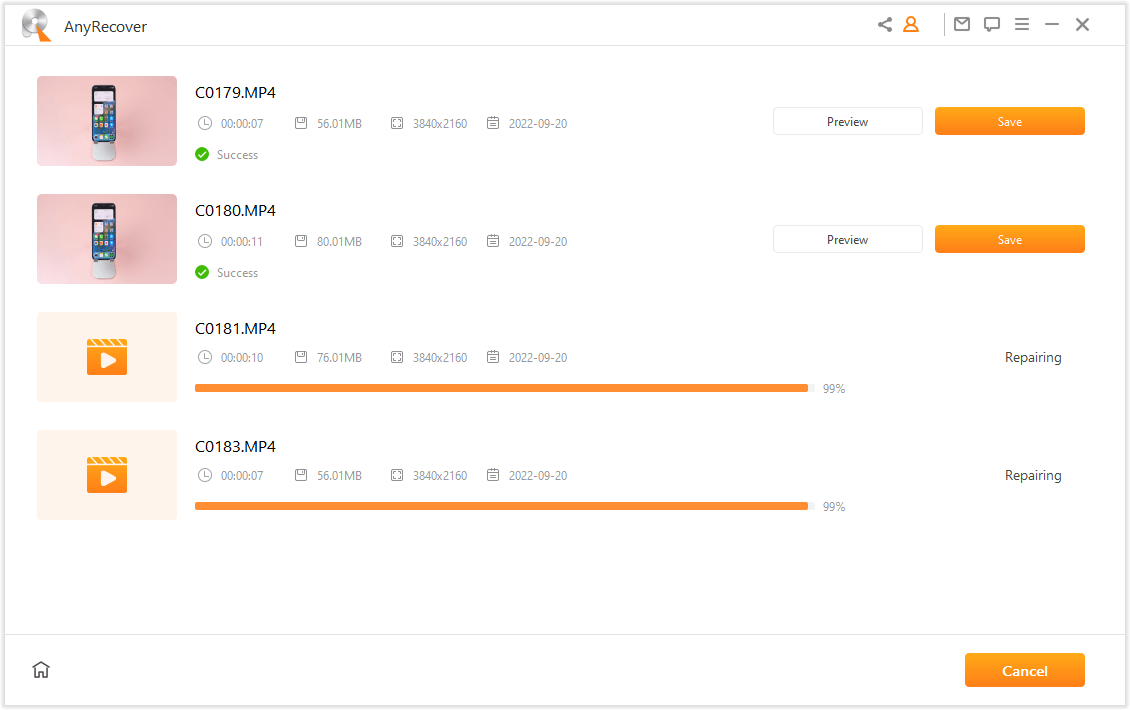 Method 2: Use Command Prompt to Repair Corrupted DJI Video Files
There is a simplified way to integrate a DJI video fixer into your operations via the built-in Command Prompt in Windows. While this may take a bit more technical knowledge, it has been known to work efficiently.
Step 1. Type "cmd" in the Windows search bar, and be sure to run it as an administrator.
Step 2. Type in "dism.exe /online /cleanup-image /restorehealth."
Step 3. The command will find any DJI mp4 corrupt files.
Step 4. Type "sfc/scannow" to scan for the corrupt files and automatically fix them.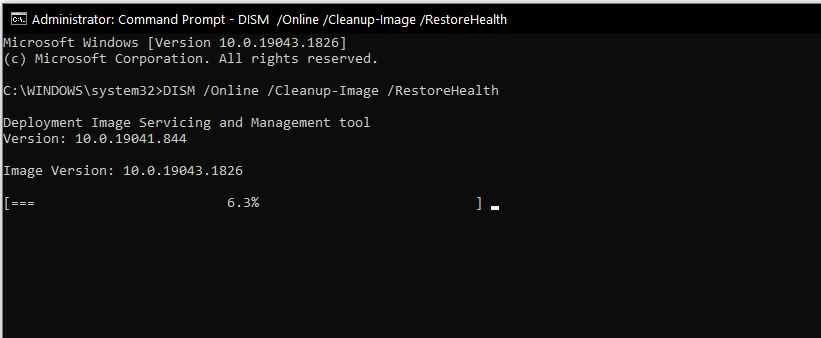 Method 3: Use VLC Media Playe to Repair Corrupted DJI Video Files
VLC Media Player is a popular alternative to Windows Media Player with way more functionality that allows you to play all kinds of videos and conduct some repairs. You should always start any repair by first copying the original file to ensure it is not damaged any further. Then you can:
Step 1. Rename the source file to .avi extension.
Step 2. Open VLC and go to Tools>Preferences.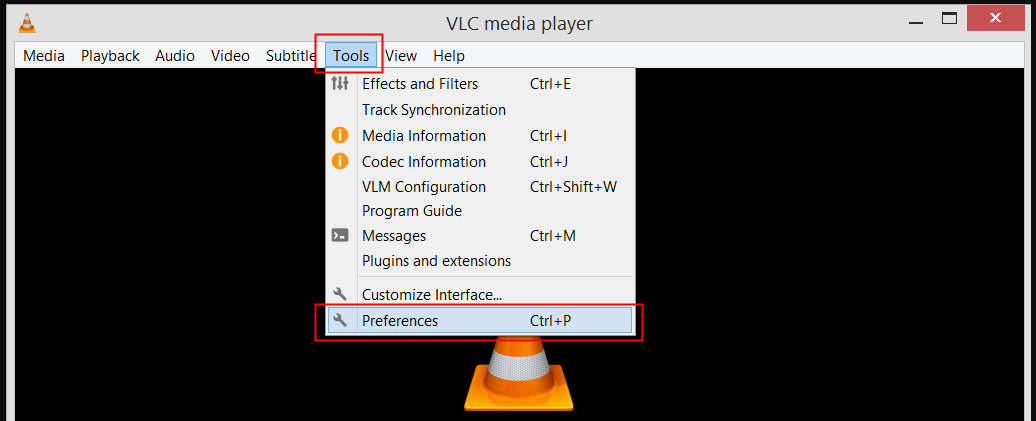 Step 3. In Simple Preferences, tap on the Image/Codecs option.
Step 4. Go to Damaged or Incomplete AVI files and choose "Always Fix." Finally, click on Save.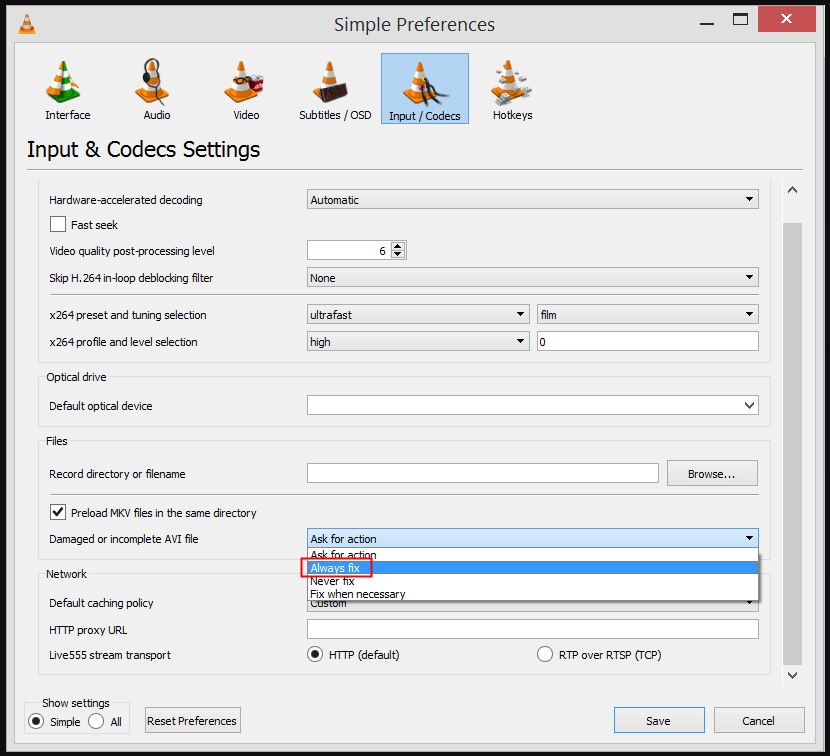 Tips to Avoid MP4 Video Corruption
Although it's simple to fix an MP4 file corruption issue, wouldn't you prefer to never run into this issue in the first place? You can ensure that you use your device safely by adhering to a few tips our team has collected. The goal should be to avoid the situation as much as possible, but just in case your drone footage is corrupted, these preventative tips will help:
Make sure you have multiple backup copies of the video files you are editing.
Scan your computer frequently to keep it up-to-date and virus-free.
By maintaining a trustworthy electrical connection, prevent sudden shutdowns.
Avoid disruptions while moving, copying, or editing the video file.
Use reputable third-party software only for altering videos.
Conduct routine scans of your hard drive to determine and maintain its health and prevent problems with data corruption.
Conclusion
We have explored several methods to repair DJI video files and MP4 videos. These methods can be very helpful in easily helping you with DJI mp4 repair, so you don't have to reshoot your drone footage. If you are not able to fix your video files through these methods, then you should download the free version of Anyrecover. This will give you access to unlimited scans and previews of potential DJI corrupt file repair as well as up to 200 MB of recovery data before having to purchase anything. Download and discover the capabilities of AnyRecover today!