Lost some critical emails from your Yahoo inbox? Permanently deleted some Yahoo emails then found you still needed them? What would you do then? Of course, you may need to perform a Yahoo email recovery process at once.
So first, can you recover lost or permanently deleted Yahoo emails? The answer is YES! Now, let's check out some things about Yahoo emails and feasible ways to retrieve deleted or lost Yahoo emails in the following parts.
Part 1: Can You Recover Deleted Yahoo Emails from Years Ago?
It depends. Only the emails that have been deleted within 7 days can be recovered if you are using the webmail service. However, if luckily you have added your Yahoo account to Outlook or any other mail services, there is a possibility to recover the emails that were deleted years ago. You can use a data recovery program to scan your hard disk to find them.

Part 2: How to Retrieve Deleted Emails from Yahoo
In fact, Yahoo Mail offers ways to recover any deleted files. You can recover deleted messages from the Trash or send a restore request to Yahoo. Let us see how they work one by one.
Solution 1: Restore Yahoo Emails from Trash Folder
You can restore a message successfully and quickly provided it's still in the Trash folder. If you delete a mail, it is sent to the Trash folder. But the Trash folder will empty itself automatically to keep your account tidy. The deletion frequency of Trash folder is 7 days. So you'll succeed in restoring an email if you undelete it as soon as possible. You could do as follows.
Retrieve Deleted Yahoo Emails on Computer:
Step 1: In your Yahoo mail, select the Trash folder. It's located in the navigation pane at the left side of the email screen.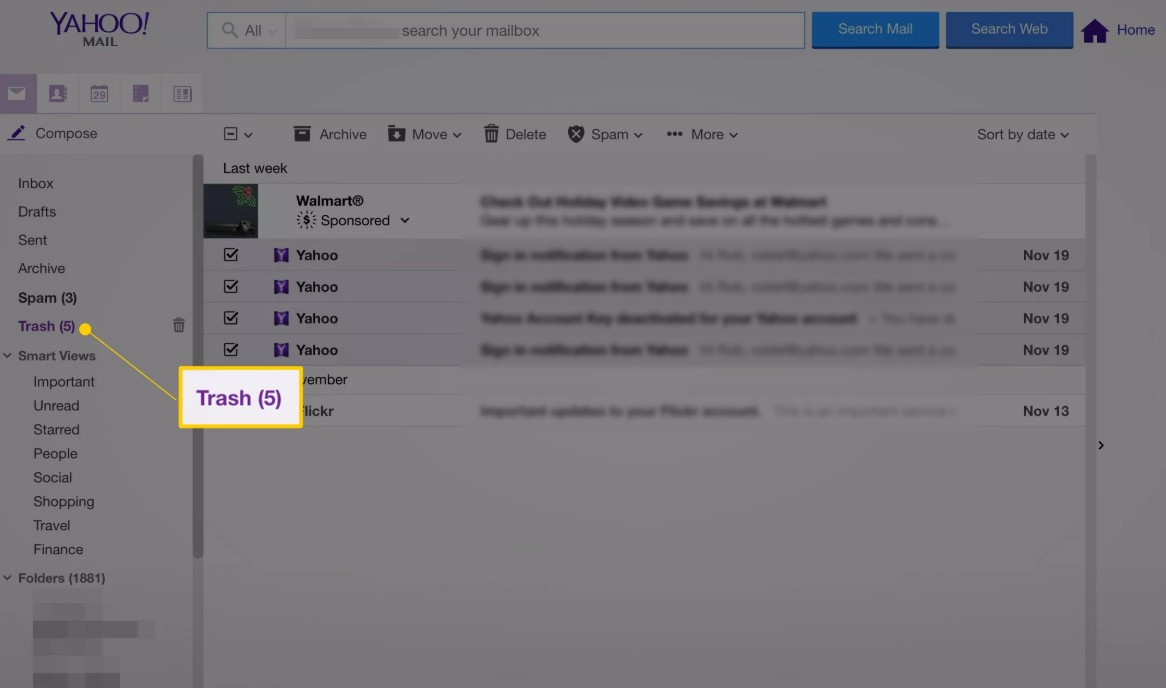 If there are many emails in the Trash folder, you can search for the message by sorting via the deletion date. This will help you find the deleted mail even though the mail is old.
Step 2: Select the "Move" icon above the mail list, then click Inbox or You can click the D, then the 0 tab.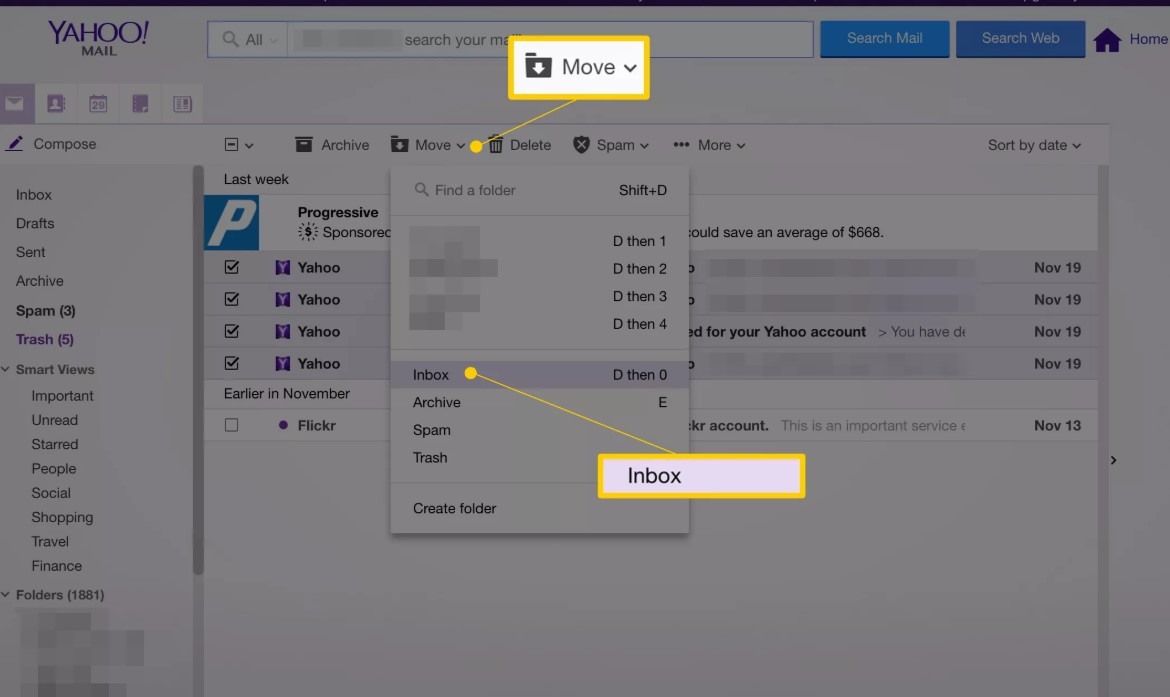 Note: If you are using the previous versions of Yahoo Mail, select the Restore to Inbox tab to remove them from the Trash and into Inbox.
Steps for Yahoo emails recovery on iOS/Android devices:
Step 1: Launch Yahoo Mail app on your device and click the navigation menu on the bottom left of the screen.
Step 2: Hit on "Trash" tab and choose the message you would like to retrieve.
Step 3: Click "Move" > "Inbox."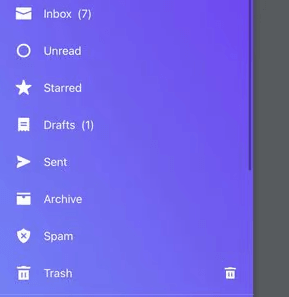 Solution 2: Restore Yahoo Emails by Submitting a Restore Request
If you lost your messages or deleted them by accident in the last 7 days, you can send a restore request and Yahoo will help you recover the lost mails. But this might not be successful.
To retrieve emails that are no more in your Yahoo Mail account or to undelete mails after you have deleted the Trash folder, do the following:
Step 1: Download all the mails received from the previous day and present or send them to another email address manually or automatically. Otherwise, you'll lose the messages forever.
Step 2: Go to your Yahoo Mail Help Center. Locate "Recover lost or deleted emails" and select "Send a Restore Request".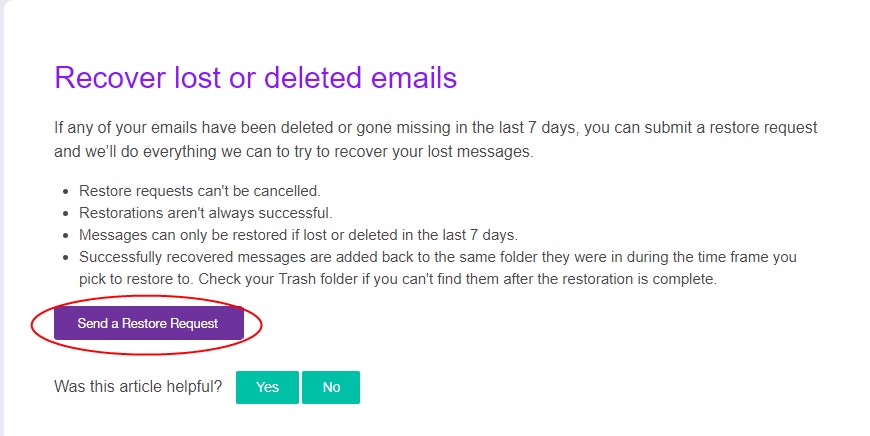 Step 3: Describe the issue by selecting the drop-down menu. Here, select Mail: Accidentally deleted messages on webMail. You'll also see a selection if you used a mobile phone.
Step 4: Under when did you last see the missing messages, select the time range. The maximum time frame is 16 hours.
Step 5: Type in your email address or Yahoo Mail ID in the given field.
Step 6: Type in an email address you can access in the given field.
Step 7: Fill in the CAPTCHA field and select the Create Request button.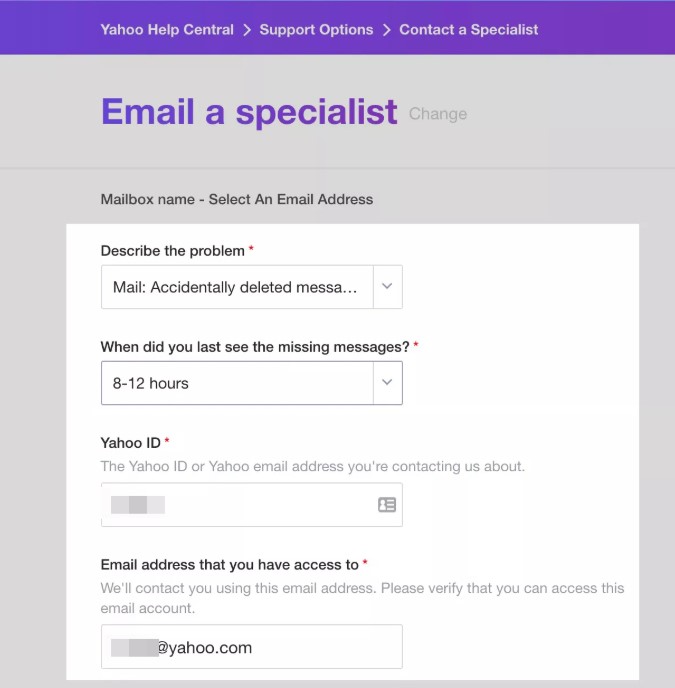 As you wait for the email service to restore your Yahoo Mail account to its former state, keep on downloading or forwarding any new arriving mail. The backup will restore your current email folders and boxes.
Solution 3: Restore Deleted Yahoo Emails from Years Ago with AnyRecover
In case you want to recover deleted or lost Yahoo emails not only from 7 days ago, but also from earlier, professional data recovery software is your preferred choice. Nowadays, many users prefer to add Yahoo mail accounts to Outlook. In this circumstance, you can only recover Yahoo email data by using a data recovery program.
AnyRecover is one of the best data recovery applications out there. It has a simple design and features, making it easy to access and use. Further, AnyRecover works on various operating systems including macOS, Windows 11, 10, 8, 7, and Windows Vista.

Main features of AnyRecover Data Recovery:
Files recovery is available under different circumstances like mistaken deletion, system crashes, and malware.
Additionally, AnyRecover supports more than 1000+ file types, including documents, photos, videos, emails, and audio.
It can recover deleted emails from Gmail, Yahoo,AOL Mail, Outlook and etc.
With a deep scan as well as an all-around scan, it ensures that a high recovery rate can be reached.
It's totally free to scan and preview files. And you can download it and give it a try.
Note
Once a file is deleted, storage space will be marked as free and the original data will be overwritten. The longer you wait, the lower the chance of recovery. Since AnyRecover offers free scans and previews, you can download the program to check whether it works or not.
Step 1 Start the AnyRecover application, choose your preferred files location path. After selecting the location, hit "Start" button to start scanning.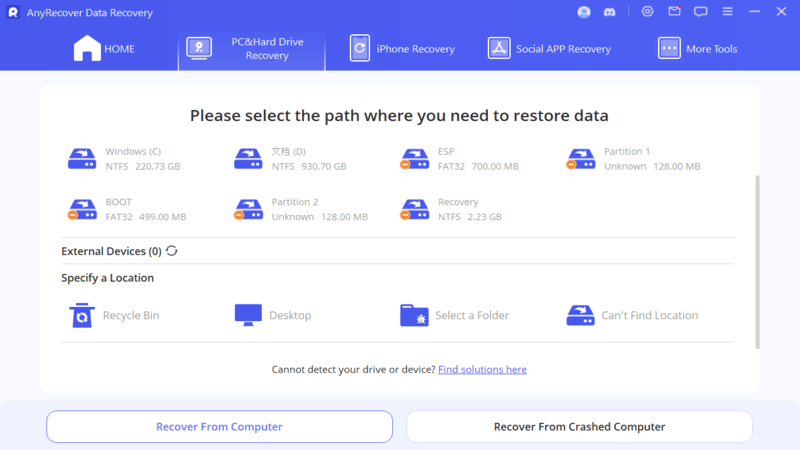 Step 2 Then the program will start to scan all files on the selected disk. It may require some time based on the size and quantity of files. And you can pause or stop the process once you have found the files you want.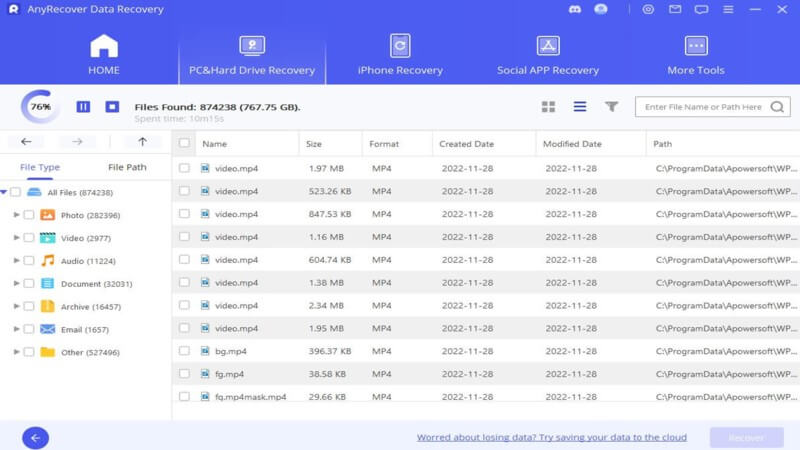 Step 3 You can preview the preferred files before recovering them. Select the main or important files that you need and click the "Recover" button.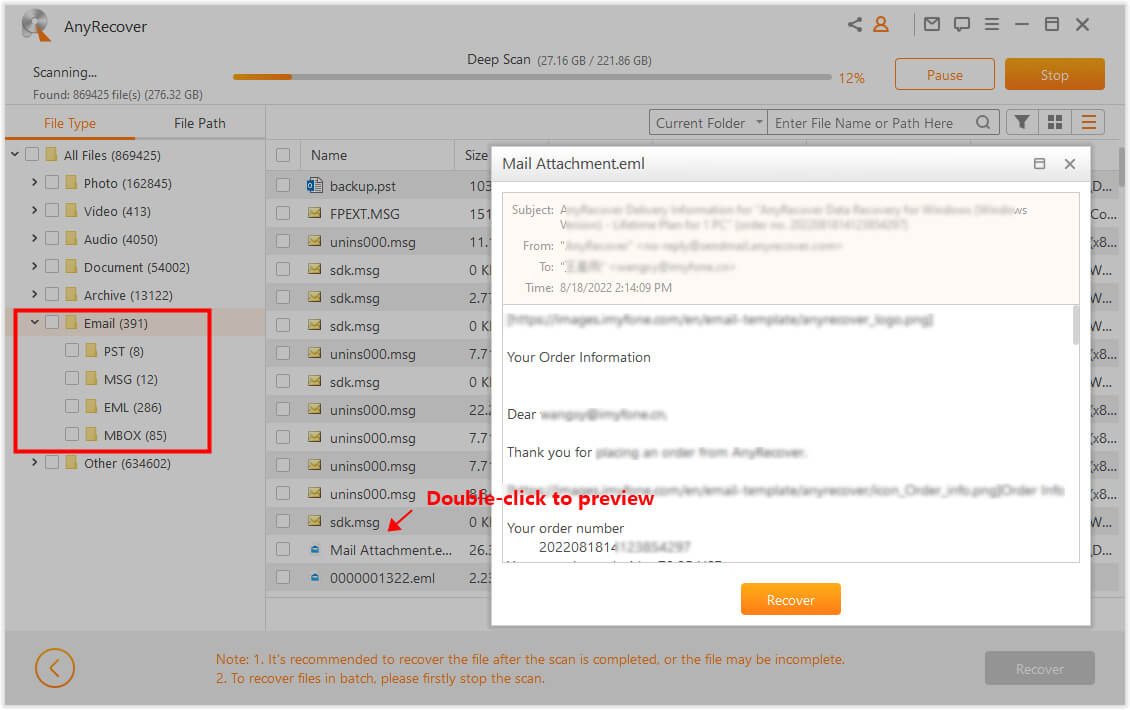 Part 3: Frequently Asked Questions About Yahoo Emails
Q1: How far back does Yahoo keep emails?
Well, Yahoo defaults to one week. But contrary to the Trash folder, you could control the interval between deletions by setting related settings to change the time. To do that, just go to Yahoo Mail Settings > Security tab and select a time period. You are able to choose one week, two weeks and one month.
Q2: Why have emails disappeared from Yahoo inbox?
The reasons behind your disappeared Yahoo emails can be various and the following 4 situations are the mostly possible ones.
Emails were filtered into another unexpected folder.
Wrong/improper settings and actions lead to the loss of your emails.
Accidental deletion by yourself or by other people.
Virus attack and more.
Q3: Where are the deleted emails?
If you are using the web-based mail service, the emails that deleted within 7 days will be kept in the Trash folder; if the emails have been deleted for over 7 days, in most cases, they will be saved on the server.
Q4: How long does it take to restore deleted emails from Yahoo?
It will only take minutes to hours if you restore the deleted emails from Trash folder or by using a data recovery program. The time can take up to 24 hours or longer if you need to contact the Yahoo Mail support center.
Q5: How to backup Yahoo emails?
Add your Yahoo Mail account to Outlook and export emails a .pst file.

Manually send the important emails to another email address.

Copy and paste the emails to a Word document or text file, and store email file backups to an external hard drive, which can also be recovered if they were lost.

Download a data backup program.
Conclusion
In the end, I'm sure you have understood most things related to Yahoo emails including reasons for deletion, ways of recovery and other questions. As seen in the previous section, Yahoo email recovery is possible and with those 3 methods illustrated, especially AnyRecover Data Recovery in hand, you can bring them back with ease. Finally, if you have any problems, please feel free to contact us or leave a comment.