LINE is a handy app to get in touch with your friends and family with messaging, voice, or video calls. Many users that use the LINE app regularly have a lot of memorable chats that they never want to lose.
However, just like other smartphone apps, LINE is vulnerable to sudden data loss due to accidental deletion, sudden system crash, factory reset, OS issues, or any other data calamity. If the user had made a backup of LINE before the chat history was deleted, then it's easy to restore the chat history back in no time.
But what to do if there is no backup to restore LINE chat history? If that's the case you are looking to address, then don't panic. In this article, we will discuss in detail how to restore LINE chat history without backup.
FAQs About LINE Chat History Recovery
1. Does deleting LINE app delete chat history?
Yes, deleting the LINE app deletes the chat history, but it does not delete your LINE account. However, when you delete the LINE account, then all the LINE data get deleted, including chat history, purchased stickers, groups, friends, coins, registered phone number, and registration made with other LINE-authorized apps, such as LINE PLAY and LINE games.
2. Can I recover LINE chat history?
Yes. Whether you are using iPhone or Android phone, you can make a backup of LINE chat history. Even if you forgot to keep a backup, there are still great chances to recover LINE chat history without backup.
How Can I Recover My LINE Messages Without Backup?
AnyRecover LineRescue provides the best way to easily recover LINE messages without backup. It is an intelligent and powerful tool to recover lost LINE chat history and attachments directly from Android/iPhone devices. It provides an intuitive interface that requires just a few clicks to scan and restore deleted LINE messages instantly. Moreover, it offers a preview of all recoverable LINE data for selective recovery.
2,002,456 Downloads
Key Features of LineRescue
It recovers all LINE data types, including photos, videos, chats, contacts, audio, etc.

It is compatible with 6000+ Android devices and all the latest/old iPhone models, including Android 13 and iOS 16 based smartphones.

It can recover LINE data to PC or directly to your iOS/Android devices.

It can also selectively restore LINE chat from Google Drive and iTunes backup.
Follow the below steps to learn how to recover LINE chat history without backup with AnyRecover LineRescue:
Step 1
Download and launch LineRescue on your computer and select
Recover LINE Data from Device Storage
mode from the home screen. Connect your Android/iPhone to the computer via a USB cable and click the
Start
button.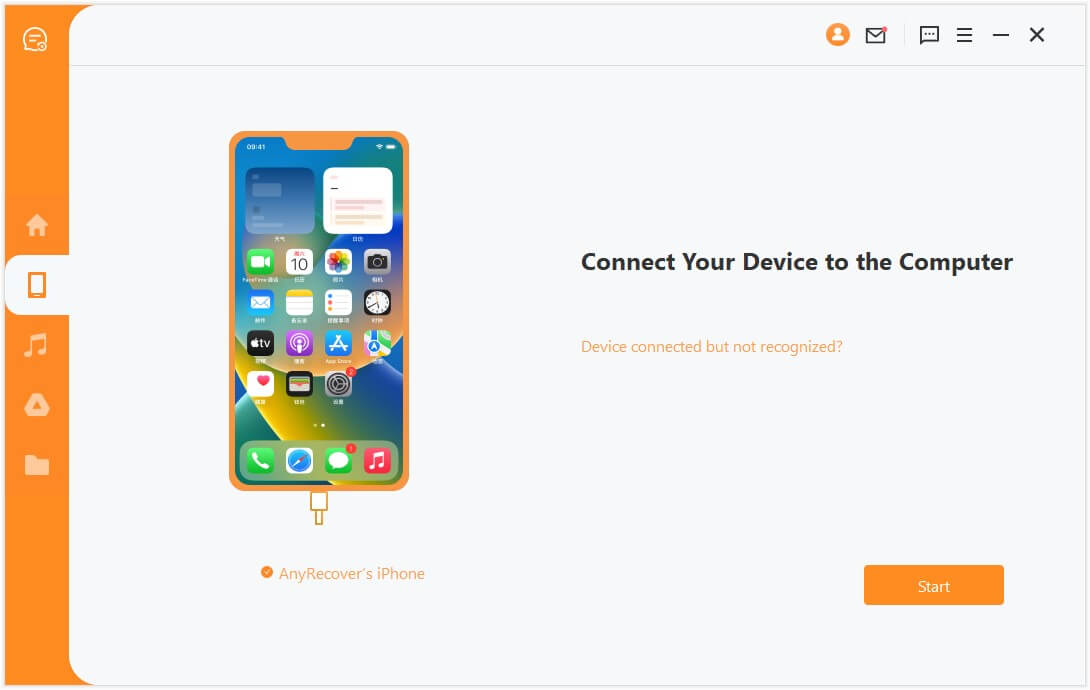 Step 2 LineRescue will now scan the LINE data on your device. Follow the below sub-steps according to your device OS:
For Android Device
You have to select between Shallow Recovery and Deep Recovery. Then wait for LineRescue to scan your device data.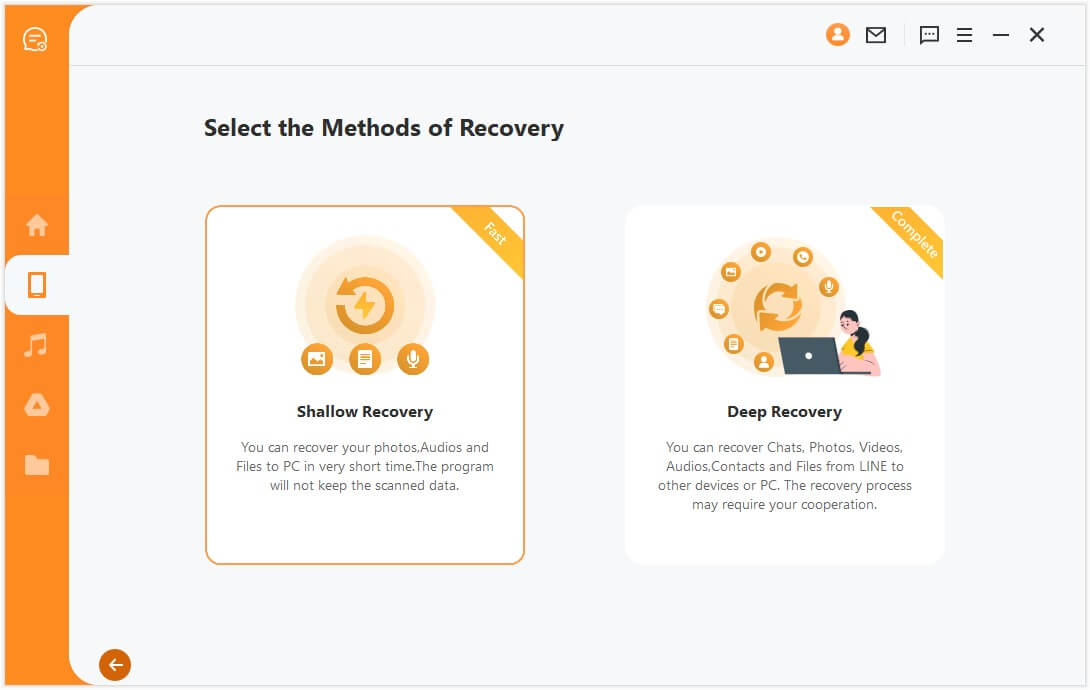 For iPhone Device
The tool will begin accessing your device data. Wait till the tool analyze the LINE database and sends you to the preview window.
Step 3 Preview the recoverable data. You can even search for specific files. During this process, also keep selecting the data you want to recover. Once done, click Recover to Device or Recover to PC.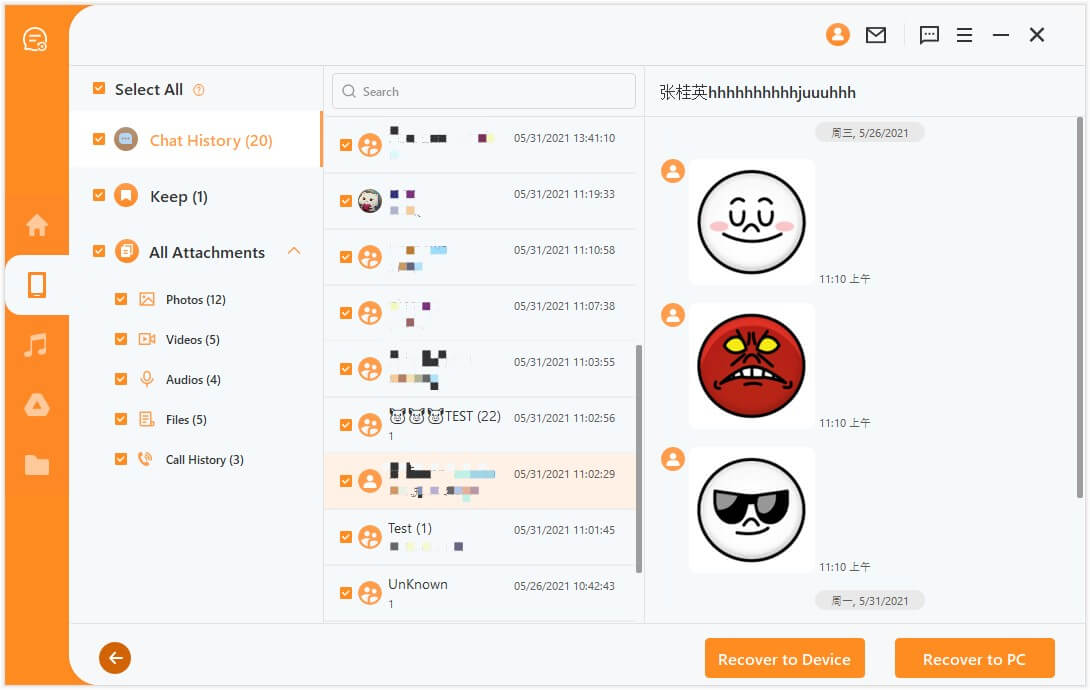 Step 4 If you choose Recover to PC, then select a location to save restored data and click OK.. However, if you choose Recover to Device, then connect your Android/iPhone device to the computer and follow the on-screen instructions to restore the files to your device.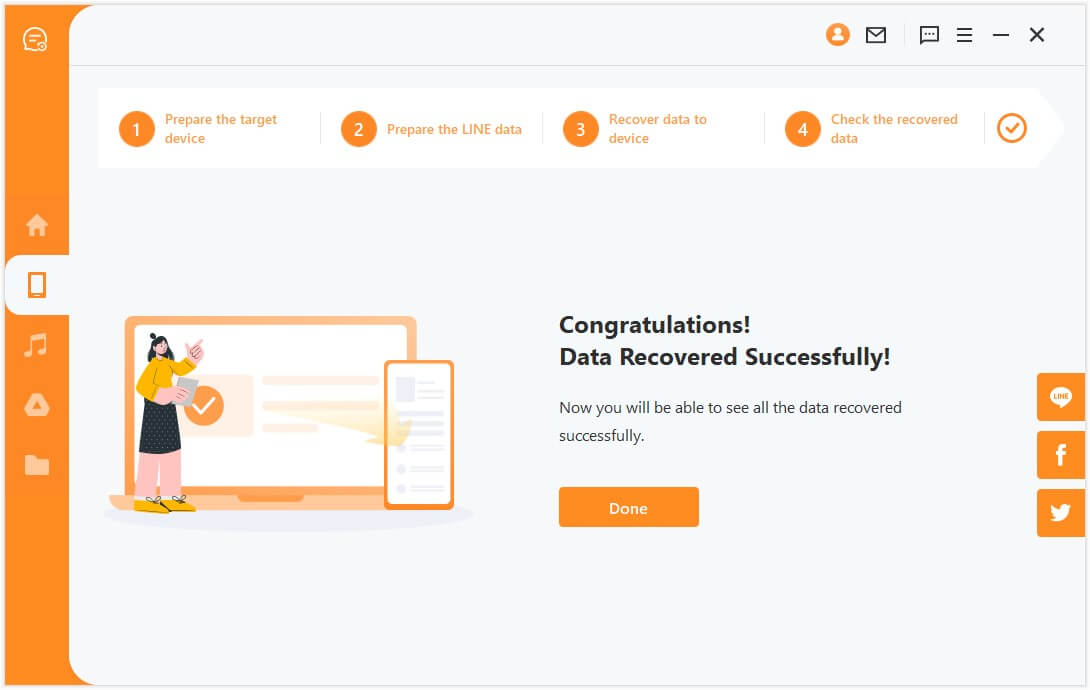 That's it! This way, you can address how to recover deleted LINE chat without backup through the easy and instant approach of ChatsBack for LINE.
How to Restore LINE Chat History from Chat Backup
1. For iPhone
When you make a chat backup of LINE on iPhone, it will make the backup to iCloud Drive. So, you can restore LINE chat history by reinstalling LINE and restoring the chat history from iCloud backup. Follow the below steps to restore LINE chat history from iCloud Drive:
Go to the Settings app on your iPhone, click iCloud and turn ON the iCloud Drive feature.
Reinstall the LINE app on your iPhone and log in with the same account.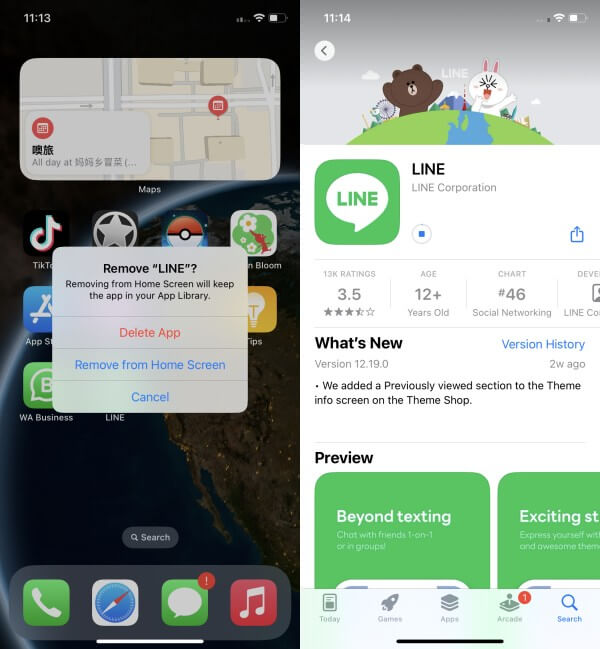 Once the app asks you to restore the backup from iCloud, click Restore Chat History.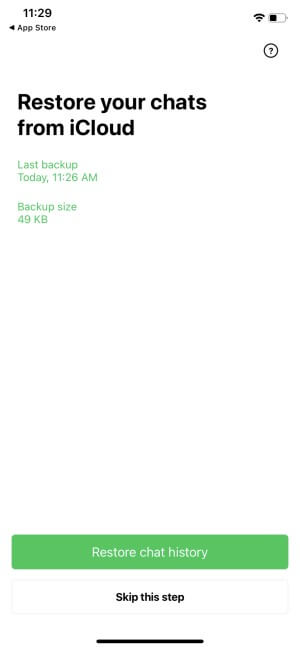 Wait till the app completes the restoration of data from iCloud. Once done, you can access back all the deleted chats just like before.
2. For Android
Similar to iPhone, when you make a backup of LINE in Android, it will make a backup of chats to Google Drive. So, you can simply reinstall LINE and restore chat history. Follow the below steps to restore the LINE chat history from Google Drive:
Reinstall the LINE app on your Android device and log in with the same account.
Under the Home tab, click the Settings icon from the top right corner.
Click Back up and restore chat history and then click Restore
This way, all the backed-up LINE data will restore back to your Android device from Google Drive.
Conclusion
It is undoubtedly a frustrating situation to know that your memorable chats on LINE are gone suddenly. If you had a backup, then you can follow the above steps to recover deleted LINE data from iCloud or Google Drive backup.
However, if you don't have a backup in place, then AnyRecover LineRescue presents the best solution on how to restore LINE chat history without backup. Its powerful in-depth scanning followed by preview-based recovery makes it easy to recover deleted LINE chat with/without backup. So, try out LineRescue and get your deleted LINE chat back right away.