It is common to delete data accidentally when you least expect. Recovering such files may have proven to be a frustrating and daunting task a decade ago, but not anymore. In this article, we discuss three simple ways to undo the delete operation and its effects. Regardless of the storage media being used, you can now undo the delete operation and get your documents back intact.
Method 1: How to Undo Delete with the CTRL+Z
A lot of people do not understand the importance of this simple command which is designed to undo previously unplanned action. Most times, our minds may wander, and before we realize this, our mistakes sit glaring in front of us in the form of an empty recycle bin.
To undo delete, follow the steps listed below:
Just simply go to the folder from where you deleted your files. From here, you can press CTRL along with Z on your keyboard, and hold it there for a second or two. Within a few seconds, the files that you deleted will be recovered and will appear. If you don't have a good control on keyboards, then you can simply right click whilst being in the folder and select "Undo delete", this will perform the same function as CTRL+Z did.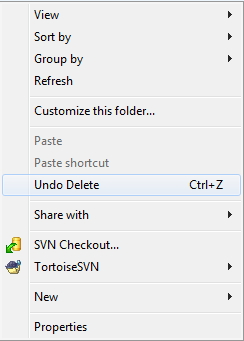 Method 2: How to Undo Delete from Recycle Bin
To undo an unintentional delete from your computer, all you have to do is visit the recycle bin, more times than not, you'll get to see your files all lied up in the recycle bin. Click on the files you intend to recover and click "restore".
Method 3: How to Undo Deleted Files with Data Recovery Software?
If you tried above two ways, unfortunately your files can not be retrieved, there is an ultimate way to help you find back those deleted files. With AnyRecover, you can undo the effects of the delete operation very easily. No matter the file extensions of the files you intend to recover, AnyRecover is capable to get back your documents and in a piece.

1,000,000 + Downloads
Key Features of AnyRecover
From videos to pictures, to documents. All classes of files can be recovered by AnyRecover.

From old compact SD cards to SATA Hard drives, AnyRecover will recover your lost data. AnyRecover is compatible with all storage devices.

Encounter a power outage or did your toddler manage to format your PC alongside all your documents contained in it? With AnyRecover, you can still recover all your files and so much more.

AnyRecover works on both Windows (even the latest Windows 11) and Mac OS.

AnyRecover offers a free trial that enables user to perform a deep scan, preview and recover.
Your AnyRecover 20% OFF Coupon Code: ANY-ART-D20
Check out the simple steps to recover deleted files.
Step 1. Open the AnyRecover software. Next, select a location from where you intend to recover your lost data. This refers to the drive or storage medium where the information was lost, and where it is to be retrieved from.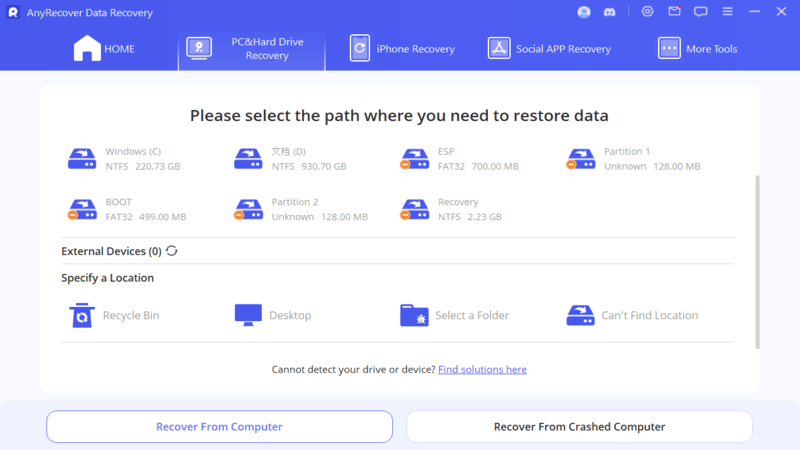 Step 2. After selecting the location, hit "Start" button to begin the process of scanning. Your selected storage device will be scanned thoroughly for any files associated with your query.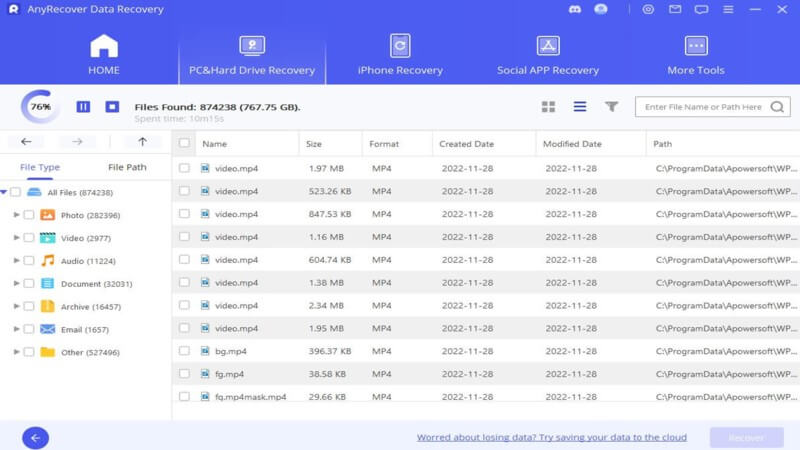 Step 3. Once the scanning process is finished, you can now browse through the recovered files and recover those which you might need. As soon as you find your lost files, hit the "Recover" button to retrieve it, then most importantly select another storage location for your recovered files for optimal results.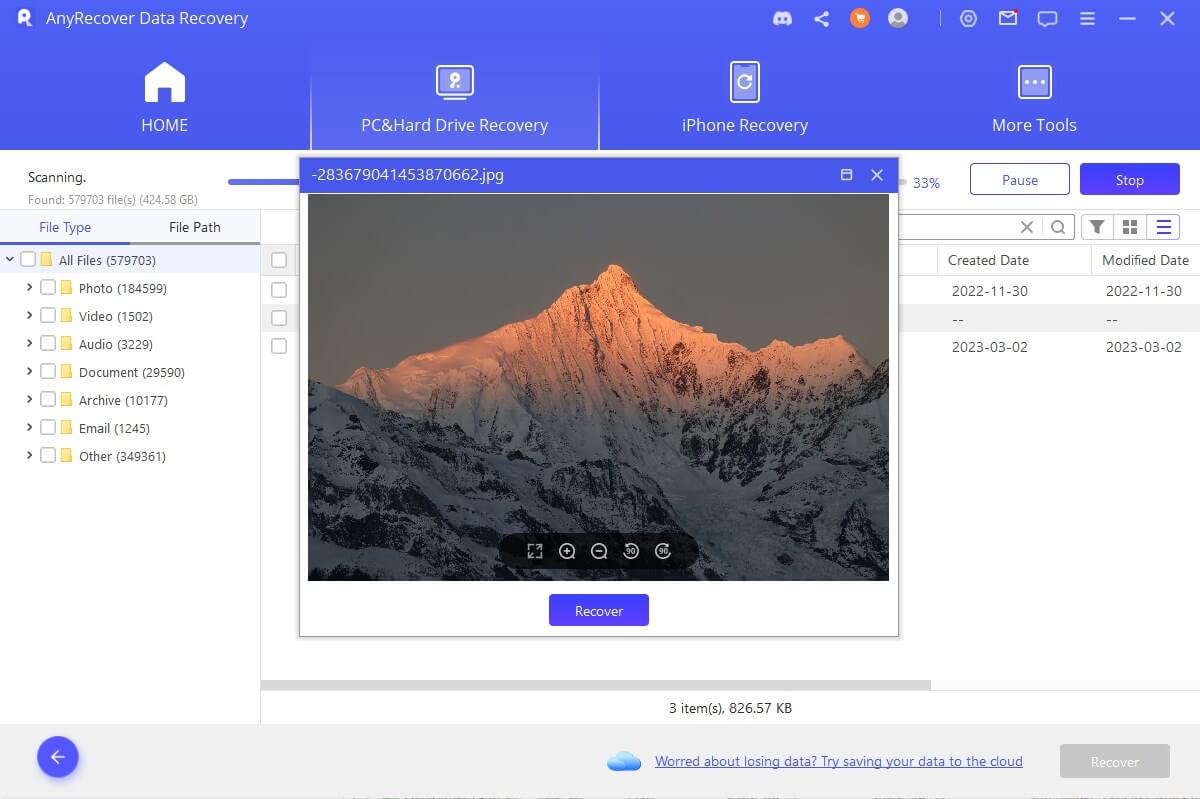 Please note: There is no guarantee that AnyRecover can recover already overwritten data.

Conclusion:
While many paths exist towards undoing delete, AnyRecover offers a mouth watery deal and efficient service for the same data loss scenarios. Get AnyRecover and kill all your fears.
Give Anyrecover a try and see if it is right for you!