Samsung is the most popular company that manufactures smart phones, computers, external hard drives and other electronic devices. Its external storage devices such as Samsung Portable SSD T5 and X5 are famous for their fast data transfer speed, compact metal body and sleek design. These external hard drives serve as powerful tools to provide data storage and backup options. Whether you're dealing with a lot of photography work or business files all day, or you're looking for large storage to back up your PS5 games, a Samsung external hard drive will always be a trusted companion.
But just like any other external storage devices, to which data loss cases can happen under certain circumstances, even with powerful performance as Samsung's. It's crucial then that we must learn some basic knowledge about data recovery so that we could prevent running into such undesirable situation. In this article, we'll describe why data loss would happen and how to recover the lost data from our Samsung external hard drives.
1. Why Data Loss Happens to Samsung External Hard Drives
Even as high-quality as Samsung's craftsmanship, external hard drives are vulnerable to physical impact and technical failure:
You accidentally dropped your external hard drive on the floor. Ouch!

While formatting, You chose the wrong partition of their external hard drive unknowingly or by mistake.

You disconnected Samsung SSD from the computer without properly ejecting the device on Desktop first.

You deleted some files by mistake.

Malware/virus attacks. Bad bugs everywhere!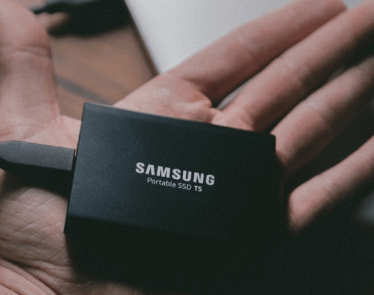 Credit: Jakob Owens, Unsplash
2. Is Samsung External Hard Drive Recovery Possible?
YES. When a file is deleted on on your Samsung external hard drive, it doesn't mean that the data was destroyed from the hard drive. The deletion simply sends a message to the device that it needs to delete the path to the file's current location and prepare to redesignate the space to new files subsequently.
At this moment, the deleted file is not shown on the control panel of the hard drive, but its data is still available in the hard drive storage until new data get in and take up its space. And this is when you need to act quick and perform data recovery for your Samsung external hard drive before it gets overwritten by new data.
3. How to Recover Lost Data from a Samsung External Hard Drive [Video Guide]
Timing is everything. At this very urgent moment, instead of asking Yelp for a local data recovery laboratory recommendation and rushing to the store and spending hundreds of dollars on the recovery fees, using a professional external hard drive recovery software and jump start the recovery process ASAP seems like a much more efficient and cost-effective solution.
If you're dealing with the data loss emergency and you're trying to find a quick and efficient software solution, perhaps AnyRecover may just be the right fit for you.
Here's a video guide on how to recover deleted files from Samsung external hard drive quick and easy: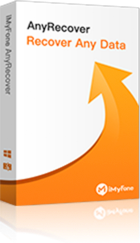 AnyRecover's Key Features:
Specially designed to recover over 1000 different file formats of photos, videos, documents and emails, etc.
Supports data recovery on various storage devices such as Samsung hard drive, Seagate SSD, flash drives and internal hard drives.
Blazing fast file scanning process with advanced data scanning algorithms.
User-friendly software interface which is suitable for beginners. Help you recover deleted data easily.
FREE Trial with 8 files for free recovery with no size limit. Preview your files before recovering them.
Supports Windows 11/10/8/7/XP and all macOS versions.
Easy steps to recover data from Samsung external hard drive using AnyRecover:
Step 1 Connect your Samsung hard drive to a computer.
Launch AnyRecover and select the hard drive under "External Removable Devices" tab.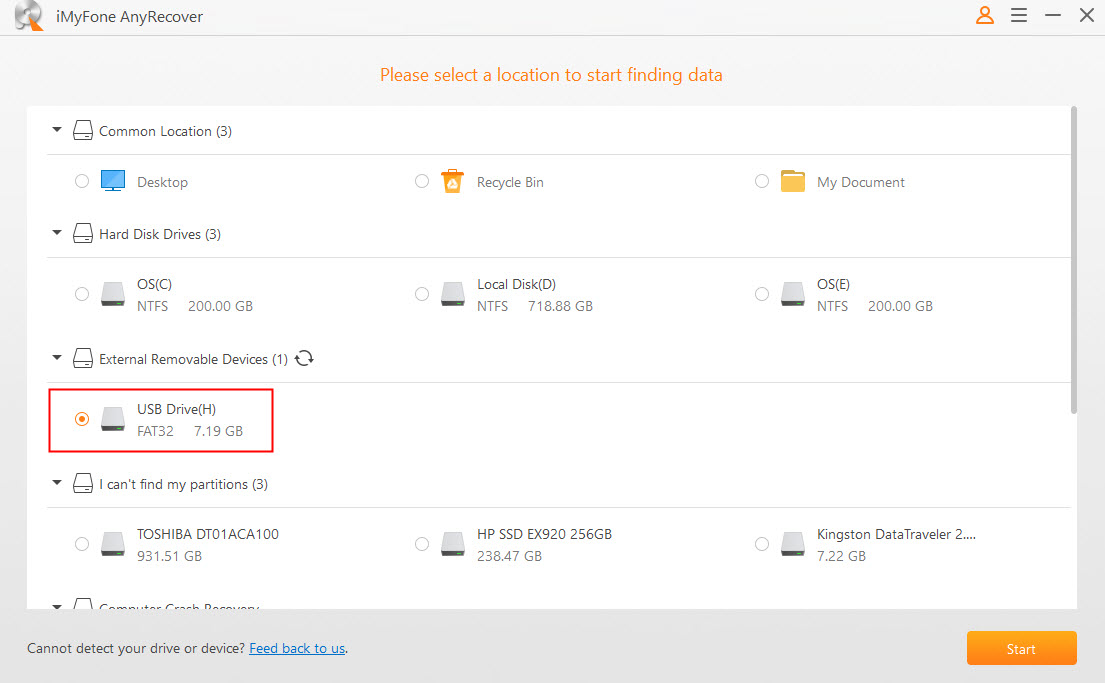 Step 2 After selecting the location, click the "Start" button to start scanning.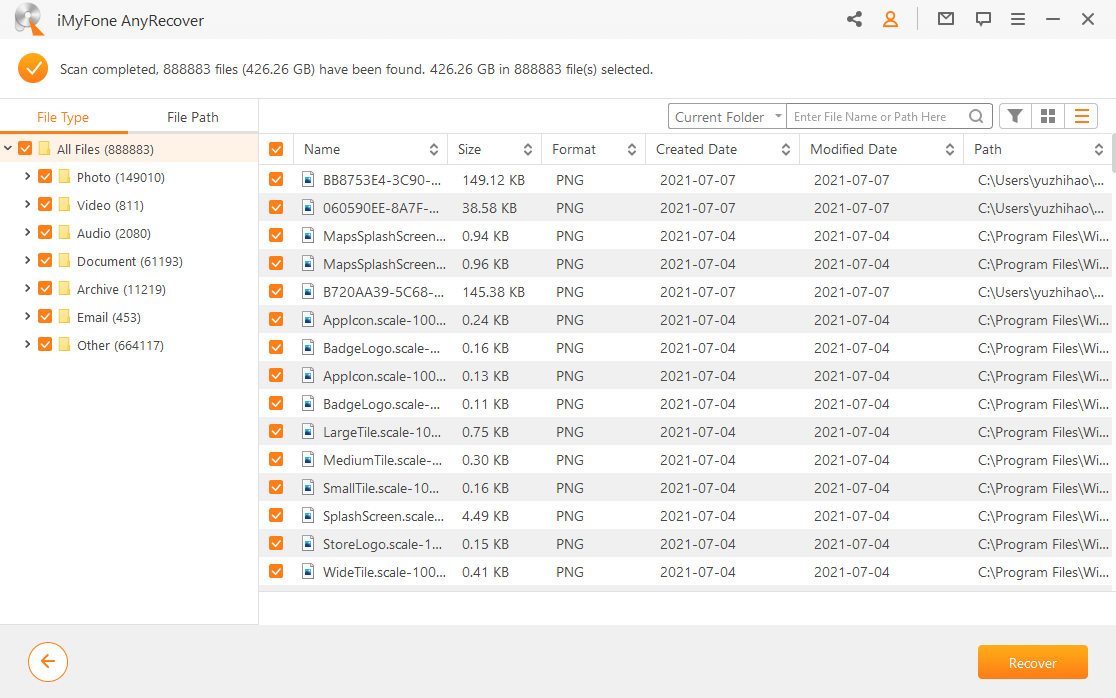 Step 3 Scan completed! All of the files found (deleted or available) from your SD card will be displayed. Preview these files and select the ones you would like to recover.
Click "Recover" to get your files back.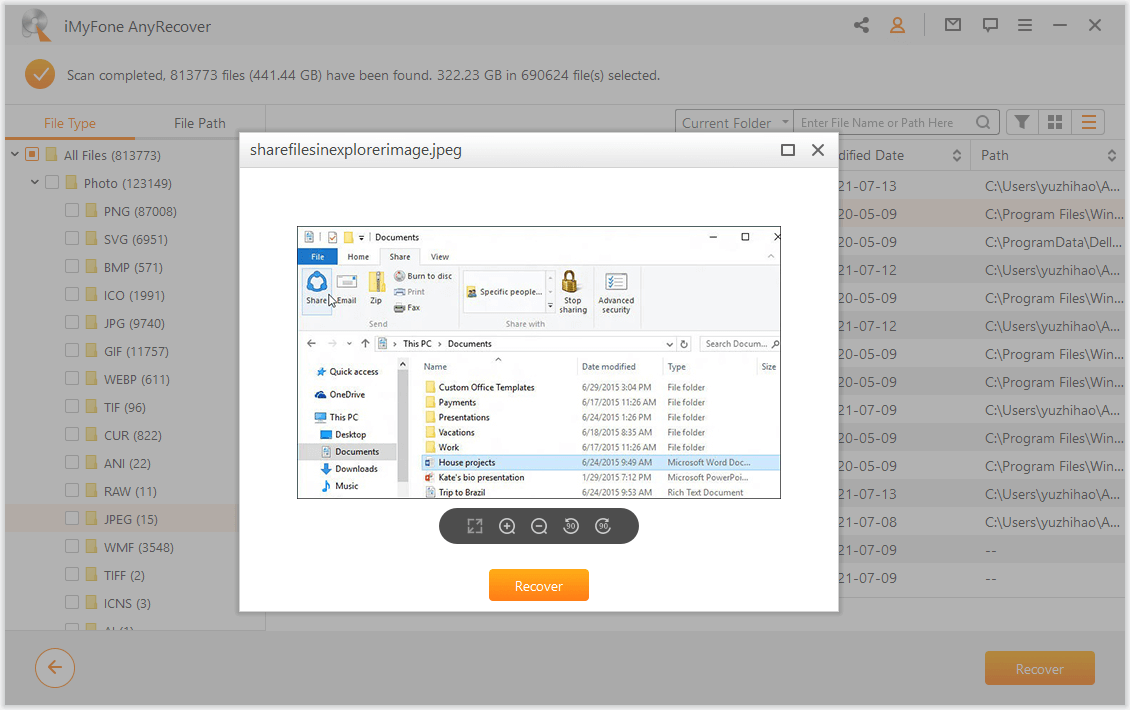 Note
Please be kindly noted that to avoid overwriting data, it's best to save the recovered files to other storage device (computer drive or other external hard drive) than the very one you're using.
4. Tips on Preventing Data Loss on Your External Hard Drives
You can never be too careful when it comes to handling the files on your external storage devices. Be familiar with these tips to avoid causing data loss on your external hard drives.
Take Good Care of Your External Hard Drive
This small but powerful little helper deserves being treated nicely. Eject your external hard drive properly on Desktop first before disconnect the device from the computer physically. When not in use, put it somewhere comfy - where the surroundings won't bump into or knock it over to the ground to avoid its internal hardware damage. (Keep it away from any drinks!)
Back Up Important Files on Multiple Storage Devices
Similar to "Don't put all your eggs in one basket", when it comes to important files, you'd want to make sure that you copy the "eggs" and place the duplicates in other storage devices such as your computer drive or another external hard drive. Develop the habit of backing up data - you never know when it'll come in handy.
Install Antivirus Software on Your Computer.
Keep a reliable and up-to-date antivirus software on your computer to safeguard the internal and external hard drives from malware or virus attacks.
Conclusion
There you go. We hope our article has been helpful for you to grasp some basic knowledge about data recovery from a Samsung external hard drive (or pretty much any other brands' hard drives!). If you have your own advice about dealing with data loss situation, leave us a comment below and share with us! And if you'd like to know more about recovering data with AnyRecover, try the FREE Trial and find out more.