Hard drive file system becoming RAW is a common occurrence. When this happens, the hard drive basically becomes unreadable by the operating system and all the files stored on it are inaccessible. Fortunately, there are ways for RAW drive recovery as well as converting it back to a readable format e.g. NTFS or FAT32 on Windows XP/7/8/10/11.
Reasons Behind RAW Hard Drive Recovery
The cause behind this problem may differ depending on various factors. Following are some common reasons:
Hard Drive Cable Issue: If the cable connecting the hard drive to motherboard of the computer is malfunctioning, then it is likely that your hard drive will be shown as RAW.

Bad Sectors: Bad sectors are one of the primary reasons behind hard drive becoming RAW. If there are bad sectors on your hard drive, then you should back up its data immediately.

File System Structural Damage: If there are no bad sectors on the hard drive and you are sure that the cable connecting the drive to the motherboard is okay, then you should manually analyze the drive to check for file system structural damage as it could cause the drive to become RAW.

Virus Attack: Computer viruses can cause different problems when they infect your system. One of these problems could be your hard drive becoming RAW.

System Reinstallation: Sometimes changing the file system during system reinstallation like Windows 11 reinstallation may cause the operating system to not properly recognize the new file system, hence it shows the drive as RAW.
Best RAW Drive Recovery Software to Save All Your Files
Before you change your RAW hard drive to a readable format e.g. FAT32 or NTFS, it is highly recommended that you perform RAW drive recovery as changing the file system of a hard drive erases all data stored on it.
Fortunately, recovering data from a RAW drive is quite easy with data recovery software. iMyFone AnyRecover is one of the best software for this purpose. It is a reliable data recovery tool that can help you recover all types of files from a RAW drive.
Best RAW Drive Data Recovery Software
Data recovery from RAW drive is as easy as 1-2-3 with AnyRecover.

It uses a read-only system, which means when you perform RAW drive data recovery, your other partitions of your hard drive stay untouched.

You can preview thumbnails of the recoverable data. This makes it easier for you to find the files that you want to recover.

You can recover all lost data and increase your chances of full drive recovery via Deep Scan feature

Support any storage mediums, including hard drive, external hard drive, USB drive, memory cards, digital camera, smartphone, etc.

Compatible with all Windows and macOS versions including Windows 11.

Steps for RAW Hard Drive Recovery
Step 1. From the home interface, click on Lost Partition Recovery.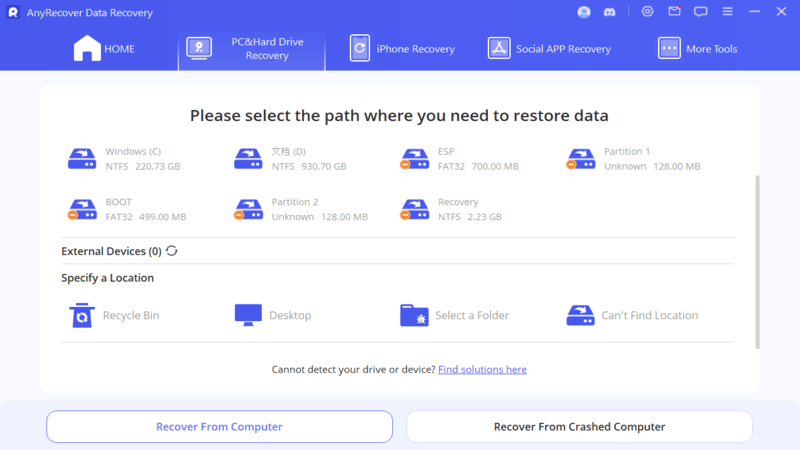 Step 2. Select the RAW drive, then click on Next.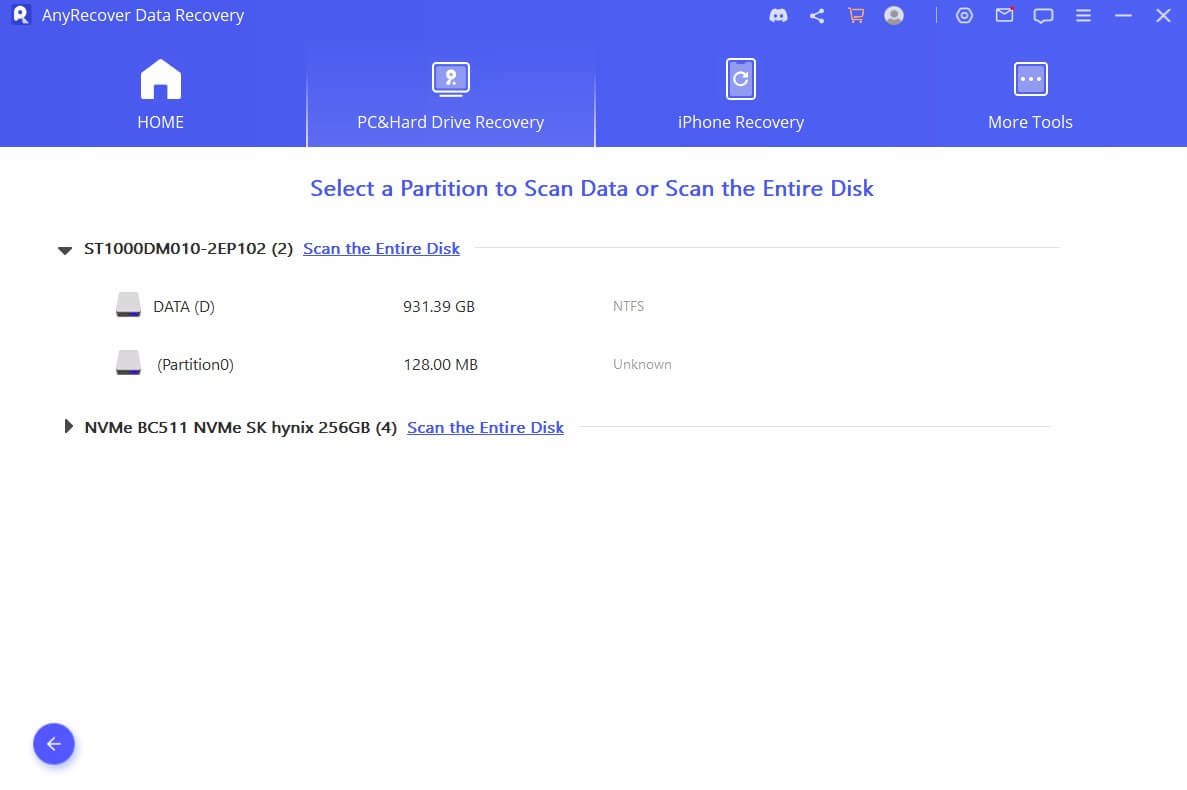 Step 3. Choose the file type you want to recover, then click Scan to start.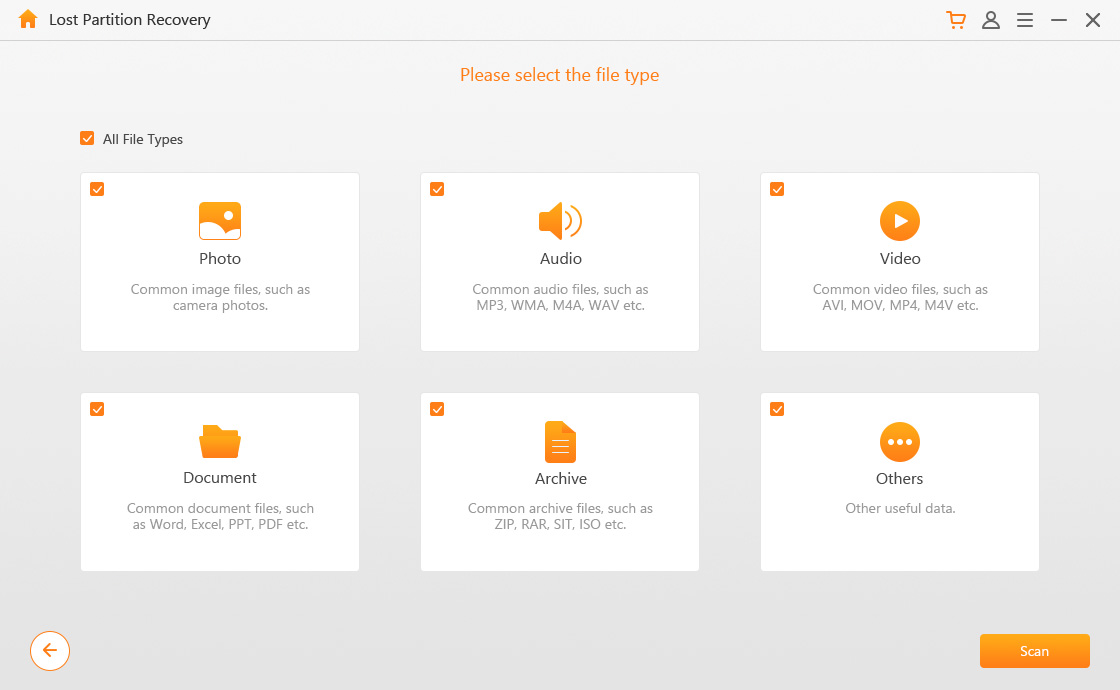 Once the scan finished, choose the files and click on Recover to get them back.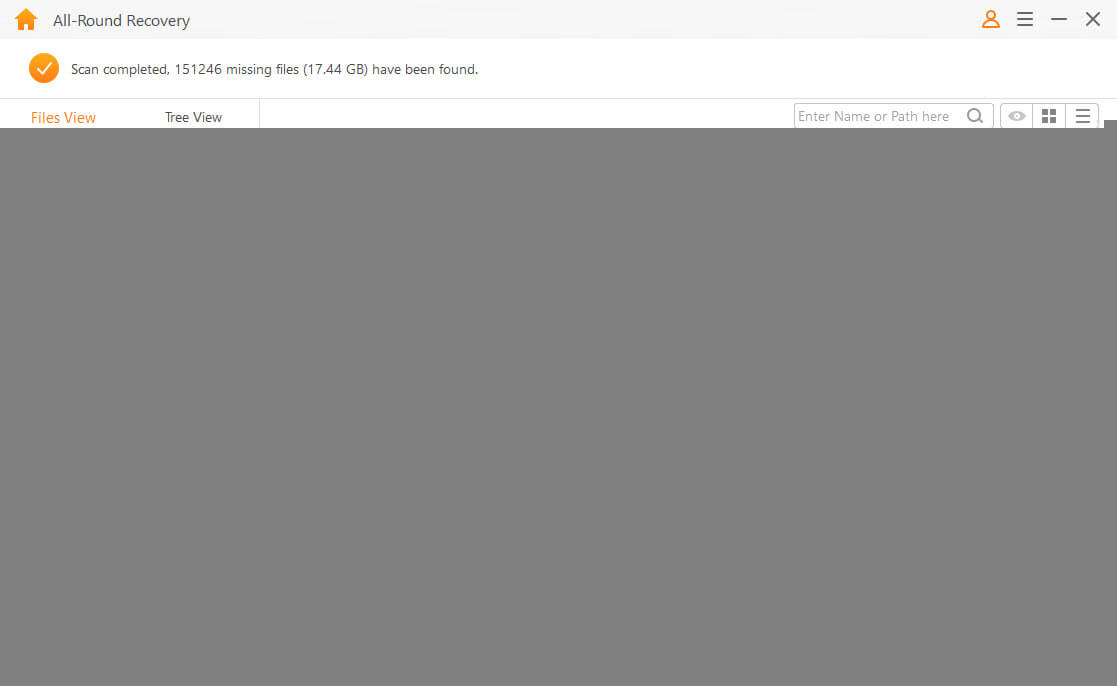 Bonus 1: How to Convert RAW Drive to NTFS
You can convert the RAW drive to NTFS directly via command prompt on your Windows PC regardless of its system version like Windows 11. The process is quite straightforward. It is recommended that you recover your data from the drive via AnyRecover before proceeding.
Step 1. Launch Command Prompt on your computer. And input: list disk
Step 2. Then input this command: select disk x (x here is the RAW drive that you want to format).
Step 3. Then add this command: attributes disk clear readonly
Step 4. After the above command, input "clean" without quotes and press Enter to clean the drive. Then input this command: convert gpt (or "convert mbr")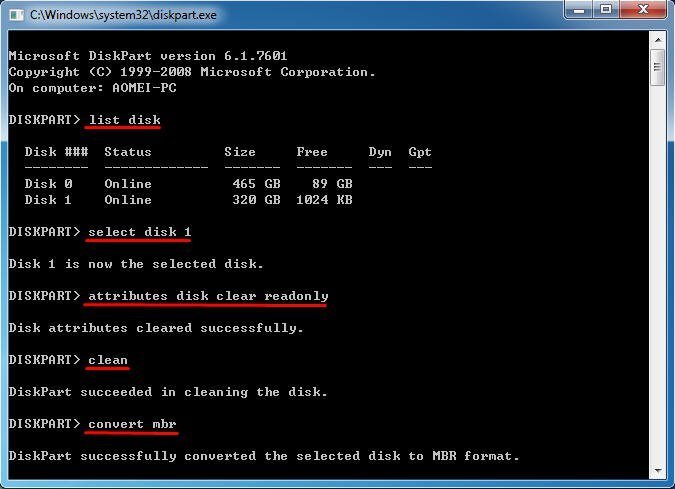 Step 5. Next, you will need to enter these commands in the following sequence: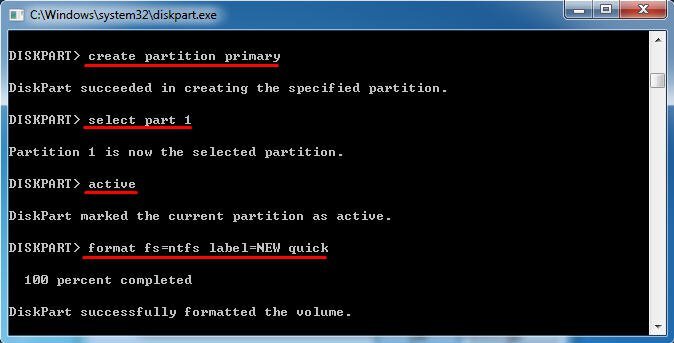 Step 6. Next, input list volume to see if the RAW drive is converted to NTFS.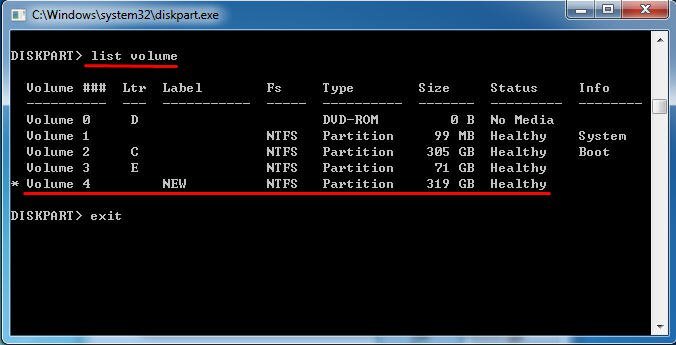 Bonus 2: How to Avoid RAW Drive Again?
Hard drive suddenly becoming RAW can be a devastating experience and you want to make sure that you do whatever you can to avoid that scenario. Fortunately, there are certain steps you can take to make sure that it doesn't happen or if it does happens, you won't be worrying about your valuable data. Take these precautions to avoid RAW drive again:
Safely Eject External Drive: Never eject your external drive without using "Safely remove hardware" option first.

Back Up Your Data Frequently: This is the best way to prevent data loss.

Use an Advanced File System: You should use NTFS instead of FAT32 or exFAT.
Conclusion
It can be a frustrating thing when it comes to RAW drive recovery. Fortunately, there are solutions available that can help you with this. Recovering your valuable data from the RAW drive via iMyFone AnyRecover is one of the most effective method.