There is no doubt that Discord is one of the best VoIP (Voice over Internet Protocol) in the gaming community. Being not just a text-based platform, it has several different functionalities and customization options that make Discord most useful to gamers. Currently, Discord is available on Windows, macOS, Linux, as well as mobiles.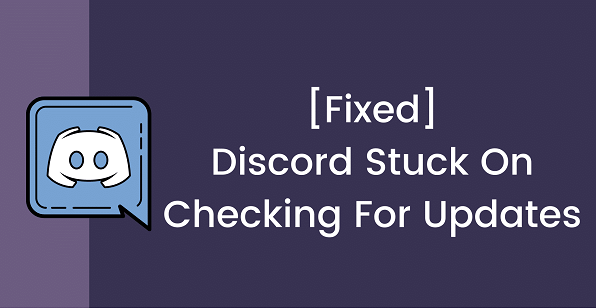 Discord, being as great it is, is still prone to a few trivial issues that are likely to ruin user experience. The worst of them is getting stuck in update loop. Now, if you are facing the same issue and hoping to fix Discord stuck on checking for updates issue, then this detailed fix-guide will be very helpful.
Part 1. 7 Fixes for Discord Checking for Updates Loop
Now, before moving on to the solutions to fix discord stuck at checking for updates, we recommend the users doing a few inspections. 
The Discord update loop can be the result of a glitch but it can also be caused by partial outage in Discord server. If the server is down, Discord could just be stuck on updating forever, and you won't even have to go through the fixes. You may click on this link and check out the status of the Discord server.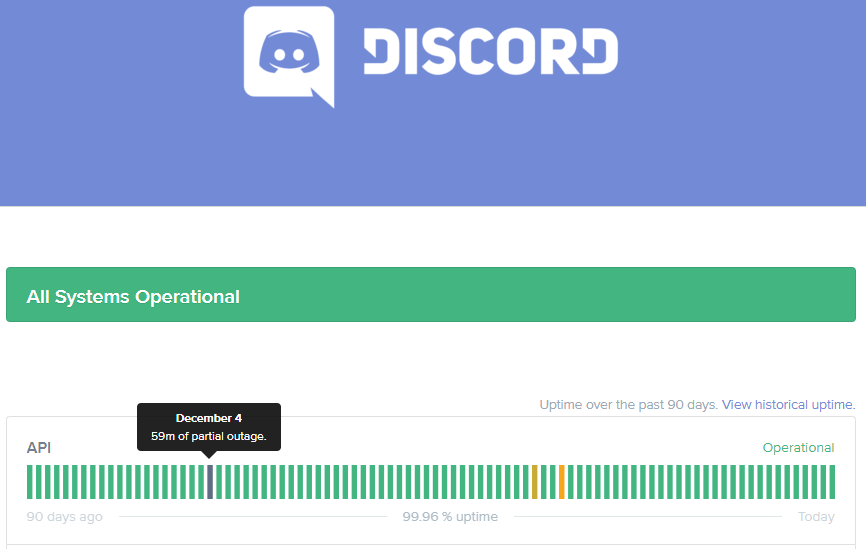 If you find that the Discord server is working just fine, then check the Internet connection. If you have a weak connection or it was cut off during the update, the Discord update loop won't be a surprising issue. In this case, a stable Internet connection should be ensured during Discord updates. 
But if your internet connection is stable and the server is working just fine, then proceed with the following solutions.
Way 1: Restart the Computer or Router
There are several fixes for discord stuck on checking for updates for Win & Mac, but let's start with something simple like restarting the computer and router. Restarting these devices will get rid of minor glitches. So, let's give it a try.
Windows PC:
If you have a Windows PC, navigate to the Windows Button > Power Button > Restart. Once your PC gets a clean restart, all the program and network issues you may have had will disappear.
Apple Mac:
If you are on a Mac, navigate to the Apple Menu > Restart.
Router:
Just turn off and disconnect the Router. Let it stay like that for a while and then reconnect.
Way 2: Run Discord or Its Update File as Administrator
If restarting the devices didn't help at all and you are still having to deal with discord stuck on checking for updates loop, we recommend running Discord or its update files with administrator privileges.
What happens is that Discord occasionally requires Admin permission to apply new updates. If Discord is checking for updates again and again, then it is likely that the new updates have been downloaded but Discord is having trouble implementing them without Admin permission. So, let us show you how to apply Admin privilege in Discord:
Make sure the app is closed properly, end it in Task Manager if necessary.

Find the Discord app and right-click on it.

A drop menu will appear, select the Run as administrator option.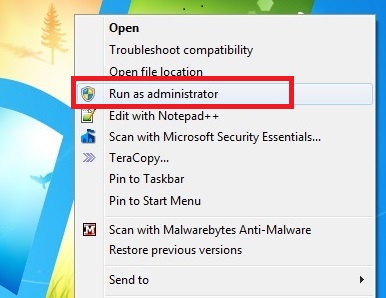 A UAC prompt will appear on the screen immediately, be sure to click Yes. Discord with Admin privilege will be launched immediately and it will undergo an update if everything goes smoothly.
If this doesn't work, you may also launch the Discord update file as Admin:
Press Windows + R keys, then type %localappdata% in the Run box.

Locate the Discord folder and find Update.exe file, right-click on it and choose Run as administrator.
Way 3: Turn Off Windows Defender Antivirus
The Windows Defender or any other Antivirus sometimes fails to distinguish between malware and app updates. So, if this is happening to you, disabling Windows Defender or 3rd party antivirus temporarily is the best possible fix. So, try the following steps if your Discord is stuck on updating forever:
Navigate to Update & Security from the Windows Settings.

Select Windows Security and click on Virus & threat protection.

Then scroll down and select the Manage Settings option.

From this panel, you will be able to disable Windows Defender by turning off Real-time protection option.
If you have installed any 3rd party antivirus program on your computer, things are much easier. Just right-click on it in Taskbar and select Disable.
Way 4: Disable Proxy Server
The proxy is considered a firewall. It is also the door between your computer and the internet. So, if your Discord is stuck on the update screen, it's possibly because the firewall is disrupting the connection. The only way out is to deactivate the proxy server:
Press Windows + R keys on your keyboard and bring up the Run dialog box.

Type inetcpl.cpl to open Internet Properties.

Click on the Connections tab and navigate to LAN Settings.

Here, Uncheck the option Use a Proxy Server for Your LAN. Click OK and then Apply.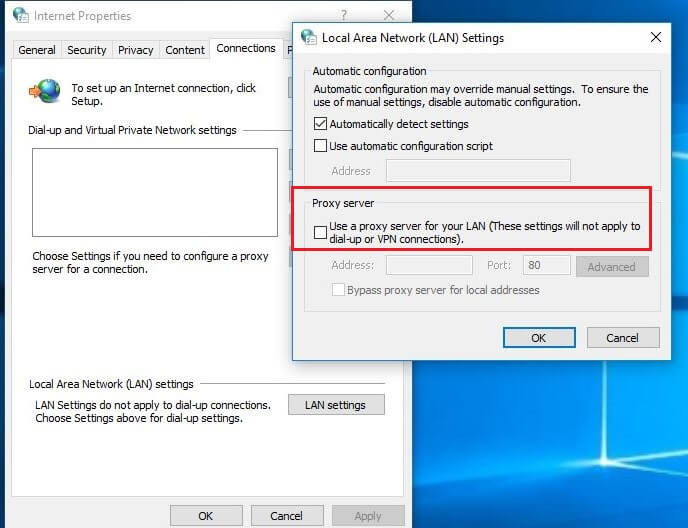 Now, run Discord. If it is running properly and has updated successfully, you will know if the Proxy server was the issue. If not, proceed to the next fix.
Way 5: Delete Discord App Data
The cache file is also a big issue, especially for people who use multiple applications on their devices. If your computer has stored too much cache file, then can hinder the performance of Discord, thus causing it to stuck in update loop.
Press Windows + R keys and bring up the Run dialog box. 

Type %appdata% and hit Enter.

In the Roaming folder, locate the Discord Subfolder and Delete it.
Now, reboot the computer. Discord should get updated smoothly after deleting the cache file.
Way 6: Rename the Discord Update File
It is also possible that discord checking for updates loop appears due to a corrupted Discord update file. In that case, you have to make Discord download a new update file by renaming the existing one:
Make sure Discord is closed, use Task Manager if necessary.

Press Windows + R keys and type %localappdata% and hit Enter.

Open the Discord folder and rename Update.exe to UpdateX.exe.
Reboot your computer and launch Discord. Discord will download a new updated file and start installing. 
Way 7: Reinstall the Discord App
Lastly, if you are still trying to fix discord stuck on checking for updates, we recommend removing Discord data from the computer and installing it again. Let's check out the steps:
In the Control Panel, click on Uninstall a Program under Programs. 

Right-click on the Discord app and select Uninstall. It will be removed immediately.

Now, again to type %localappdata% in the Run dialog box.

Locate the Discord Subfolder and Delete it.
Now, restart your computer. After rebooting the computer, visit the Discord Website and reinstall it.
Part 2. Everything You Want to Know about Discord Updates
1. Why Is Discord Stuck on "Checking for Updates"?
Discord can get stuck during an update for several different reasons. One of the most common ones is that the internet connection is bad, so Discord is operating slowly and takes more time for loading updates. If you wait, maybe it will go away by itself. But this is frustrating.
Another reason is that Discord isn't granted administrative rights, thus unable to complete the update process. Or the antivirus software on your PC mistakes the update files as harmful and prevent it from being installed. If Discord is stuck at the update for more than 30 minutes, then you might need to fix the issue with the ways above.
2. Does Discord Update Automatically?
Yes, unlike other apps on your mobile or computer, Discord is designed to update by itself. You won't find any Update button that you can click to update Discord. But if you are looking to expedite things, then we have a suggestion. While Discord is open, press Ctrl + R on the keyboard. This will make Discord refresh its interface which will also initiate the update if any is available. 
3. Why does discord update so much?
In summary, Discord updates frequently to fix bugs, improve security, add new features, optimize performance, ensure compatibility with different platforms, and upgrade its infrastructure. These updates aim to enhance the user experience and keep Discord up to date with evolving technologies and user needs.
4. How to recover deleted discord messages?
Are you facing the frustrating situation of Discord being stuck on "Checking for Updates" and losing precious data? AnyRecover is here to rescue your valuable Discord files effortlessly. With the power of AnyRecover data recovery tool, you can quickly and efficiently retrieve your lost data from Discord, even when you encounter the dreaded "Checking for Updates" issue.
AnyRecover Recovery Tool utilizes cutting-edge technology to scan and recover various file types, including messages,chat logs, images, videos, and attachments from Discord. It can help you recover lost data, whether in situations like Discord Update Failed Loop on Windows, Discord Stuck on "RTC Connecting" Error, or Discord Mic Not Working. Our tool is your go-to solution.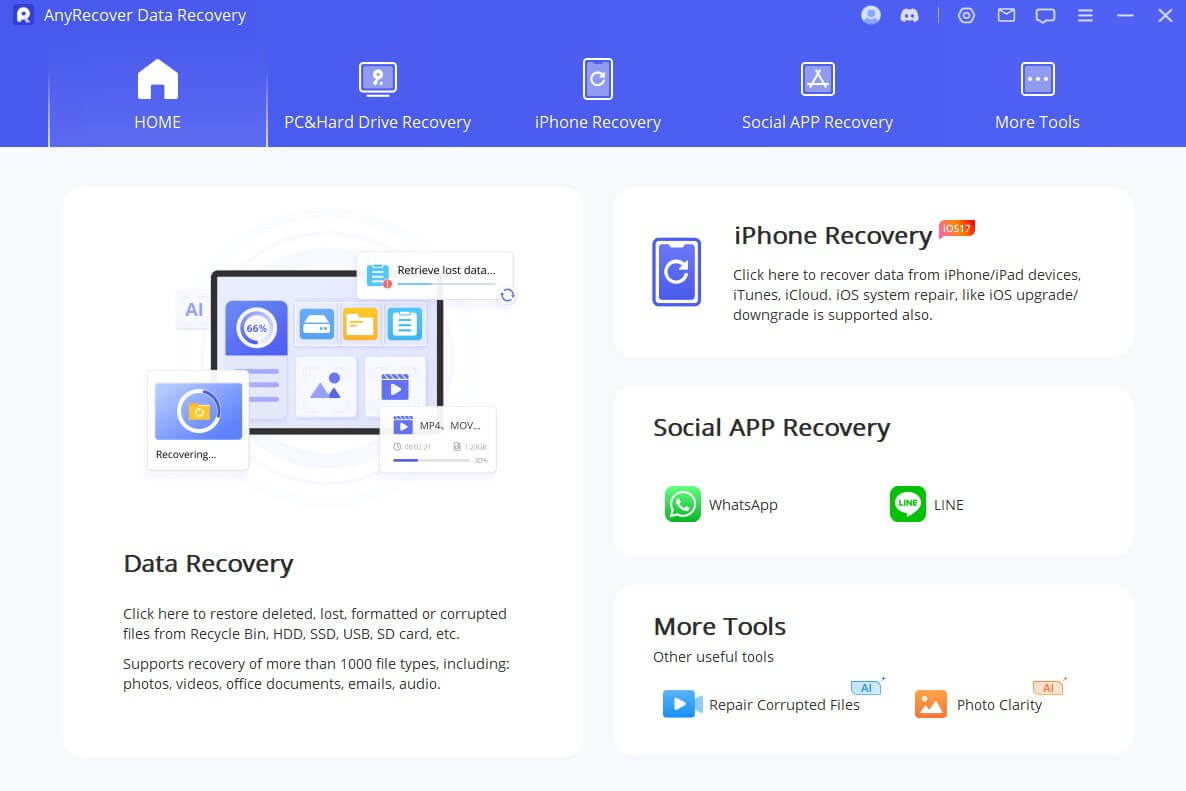 Your best data recovery specialist
All-in-one data recovery software to recover data from iPhone, Windows,and Mac systems. Also,with "Ai repair" function You can repair corrupted files without any restrictions.
Conclusion
Discord is an amazing VoIP service, top of the chain, and used by millions of gamers. Though sometimes getting stuck at the update doesn't feel great. You will waste your gaming time and can't communicate with your teammates. But don't panic, just follow the methods above and you will fix discord stuck on checking for updates issues. Enjoy your game time then!