In the age of modern gaming, a fast connection is everything. It's the difference between winning and losing, a kill or a death, a goal or a miss. Having the lowest ping possible is conducive with success in multiplayer gaming and the opposite leads to latency, frustration and if you have a short fuse, a smashed controller. So when a PS4 has trouble maintaining a steady connection or keeps disconnecting from the wifi, it can be a nightmare scenario. Well, we have come up with a guide to help you deal with this issue and get back to gaming with optimal connection speeds acting as the wind beneath your sails, check it out below.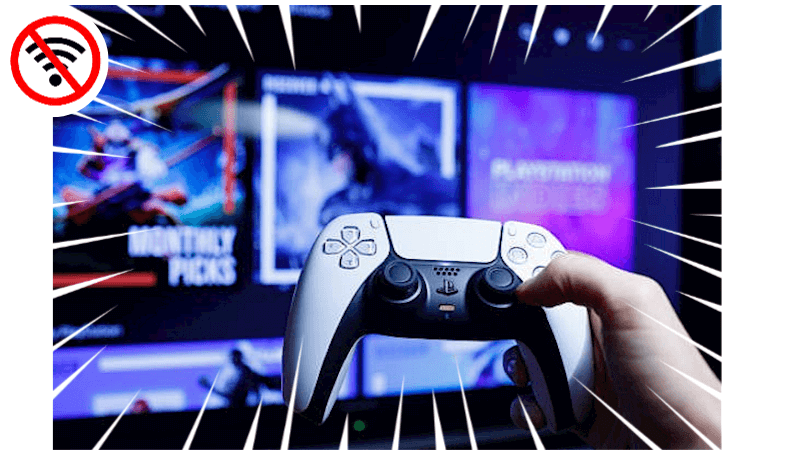 Part 1. Why Does the WiFi Keep Disconnecting and Reconnecting on Your PS4?
Before we tell you how to solve the problem, it's good practice to gain a better understanding of the problem at hand. There are several reasons why a PS4 may be struggling to maintain its wifi connection. Some can be down to the wifi, whereas others will be down to the hardware or the software present on the PS4. Here are some of the most common reasons why your PS4 keeps disconnecting from the wifi:
Issues with Router.
Problems with service provider.
Wifi setup is not optimal.
Wrong DNS Settings.
Part 2. How Do You Stop Your PS4 from Disconnecting from Wifi?
Whatever the cause of your problem is, it doesn't mean you need to throw your whole console out or give up your dreams of becoming a pro gamer. There are a variety of simple DIY methods that can help players get their wifi connection in order and get back to playing online without any stress or frustration. So here is a quick list of DIY tips for you to try below:
1. Restart Console and Router
While some of these connectivity issues can be complex, it can be as simple as giving both pieces of hardware a reboot.
To do this begin with your router. Simply remove this from the power source, allow to rest for about a minute and then reboot the router by plugging it back in.

Then do the same for the PS4. Press and hold the Power button until the system is off, then remove the power cable from the plug socket, wait one minute and then boot everything back up. This can often solve the issue.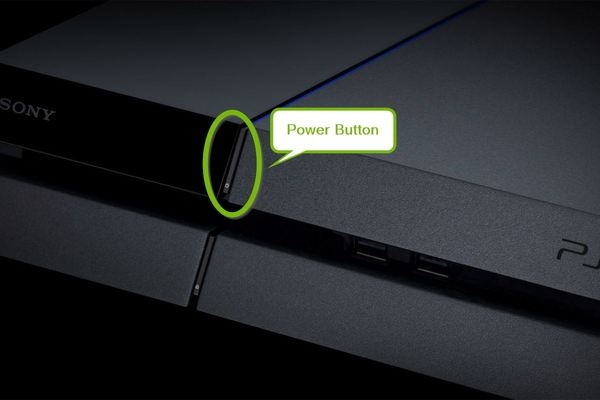 2. Test Internet Connection
The next thing you need to consider is if the internet connection is normal at the moment. The service provider may be having some issues or your internet speed may be lower in your area at that moment.
To check this, go to the PS4 Settings, then select Network Settings and then Test Internet Connection.

This will show your download speed, if this is 25mps or higher, this is a decent speed. If it is lower, you may have an issue.

If your system cannot find an IP address, this is a symptom of a bigger issue.
3. Set up Internet Connection
A good practice if your internet connection is functional but slow, is to disconnect and reconnect the wifi.
To do this, go to Network Settings, view your current internet connection then press Disconnect.

You then need to set up the connection again by selecting the correct wifi option, entering the Wifi password and then when this is connected again, test the Internet connection speed to see if anything has improved.
4. Strenghen Wi-Fi Connectivity
If the problem persists, you will need to try and improve your connection through other means. This can be done in several ways.
One is by adjusting the location of your PS4 or router. The closer you are to the source of the connection, the better the connection will be. So if possible, try to have both of these components in the same room as each other.

Another option is investing in a wifi booster, these can be ordered, bought or requested from your service provider and serve to amplify your weak signal to offer better performance.

Also, if you have bandwidth heavy applications running elsewhere such as a friend streaming in another room, this can slow the connection down drastically, so try to play without any outside interference.
5. Change DNS Settings
A DNS server is usually assigned by your service provider by default. However, often this server can be one that isn't optimal for your location, causing latency and high ping.
To solve this issue, simply go to Settings and then the Network setting on your PS4.

Then click Set Up Internet Connection and choose Custom setup.

Choose the following options, Automatic IP Address, do not specify DHCP host name.

When it comes to DNS Settings, choose a primary and a secondary server to test that yields the best results.

Then select Automatic MTU settings and do not use a proxy server.

After this is done, run a speed test and see if this change has helped.
6. Enable HDCP
Sometimes your system might have settings selected that will cause your PS4 to not allow for a DHCP server to be set up. This basically means that your IP address cannot be shared with the PS4, stopping any connection from taking place. It sounds very technical but there is a very simple fix.
Simply go to the System setting and you will find a tick box option that reads Enable HDCP. Click this and then restart your PS4. This should establish a connection.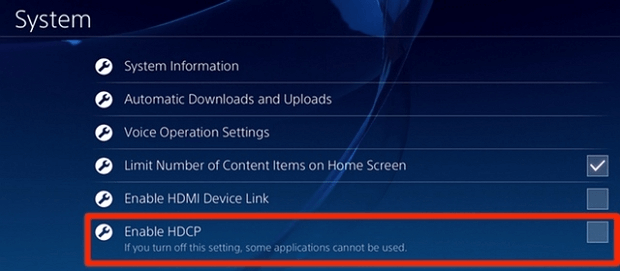 7. Connect PS4 with an Ethernet Cable
If none of the above tips have helped, your last port of call is to set up a LAN connection with your PS4. This is a local connection that requires you to connect your router directly to your PS4 with the help of an ethernet cable.
If you have an ethernet cable, simply begin by connecting this in your router and then in the back of your PS4 system.

Then go to Network Settings and set up a connection. However, this time choose a LAN connection.

Enter the necessary Wifi details and then test your internet speed connection when complete. You should see a significant improvement.
Anyrecover-Your best data recovery specialist
support recovering data from PS4/PS5 deleted clips, HDD, SSD, USB, SD card, iPhone etc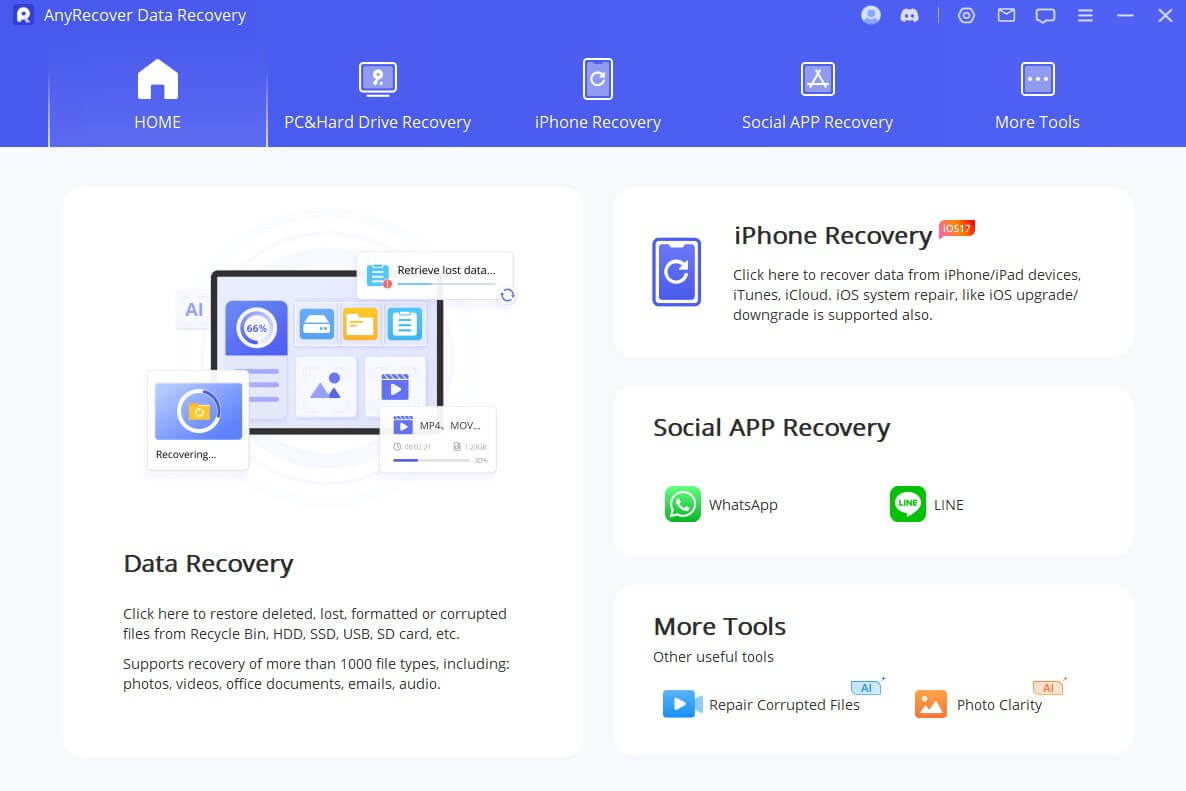 Conclusion
So that is our guide detailing the best ways to fix PS4 keeps disconnecting from WiFi and ensure that you PS4 console never loses wifi connection. We hope that you are back online again and can enjoy online functionality to your hearts content.