PlayStation 4 is a highly reliable and well-loved console. But, like all consoles, the PS4 can slow down due to age, misuse, and other hardware issues. So, if you start to notice that your PS4 keeps freezing or crashing, there are tons of reasons why this might be happening.
We'll go over why your PS4 keeps crashing and freezing in this post. We'll also talk about the best ways to fix these issues. This way your PlayStation runs smoothly again.
Part 1: Common Scenarios of PS4 Freezing/Crashing
There are many scenarios in which your PS4 could start freezing or crashing. Your console might suddenly freeze or crash while your game is starting to load. This could also happen when you are in the middle of a game. You could be playing and suddenly your console becomes unresponsive.
This situation can also happen when you are downloading games, or when you are using other PS4 apps. Usually, your PS4 will unfreeze or work again, but if it doesn't. Watch the third section to fix your PS4 for good.
Part 2: Why Does Your PS4 Keep Freezing?
Why is your PS4 freezing or crashing? Part of this has to do with games and apps on your PlayStation. If you don't update your games and other apps to the latest, this can make the PS4 crash or freeze. This is because older versions of the game might not be compatible with your updated PS4 system.
Another reason could have to do with game installation. If you haven't properly downloaded games or apps, then your PS4 could freeze. All you have to do is reinstall the game or app though.
In other cases, if your PS4 system is not updated or did not update properly, then your system will run a lot slower. This will lead to your PS4 crashing and freezing.
Finally, hardware issues can also cause your PS4 to freeze. If you have dropped your PS4, or your PlayStation is older, this could cause your console to overheat and even break down. This will lead to a slower PS4 that freezes.
Part 3: How to Fix PS4 Keeps Freezing/Crashing
If you want to know exactly how to fix your console when your PS4 is crashing and freezing you have come to the right place. In this section of the post, we'll discuss 7 ways to fix your PS4.
1. Shut Down PS4
If your PS4 is frozen, then you might just want to shut off your PS4. This is a simple fix for people who are not constantly dealing with crashing or freezing.
Step 1: If your PS4 is completely frozen and the PS button won't respond, press down the Power button on your console.
Step 2: Hold the Power button until you hear a beeping sound. Your PS4 should turn off and you should be able to turn it back on without any freezing or crashing.
2. Update Applications and Games
If your PS4 is crashing and freezing regularly, then you might need to try out this next fix. PS4 can start to freeze when applications and games are not updated fully.
Step 1: To update your application or game that is making your system crash or freeze, go to your home screen and scroll to the game or app.
Step 2: Once the game or app is highlighted, press the Options button on your remote. Scroll down and click the option that says Check for update.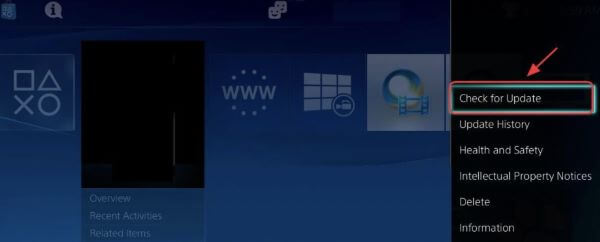 Step 3: If there is an update, click Download and install. Restart your PS4 and see if the freezing stops.
3. System Software Update
Sometimes, it's not the game or app that is causing your PS4 freezing issue. It could be your system.
Step 1: To update your PS4, go to your home screen. Scroll up with your analog and look for the option that says Settings.
Step 2: Click on Settings and then scroll down until you find System Software Update.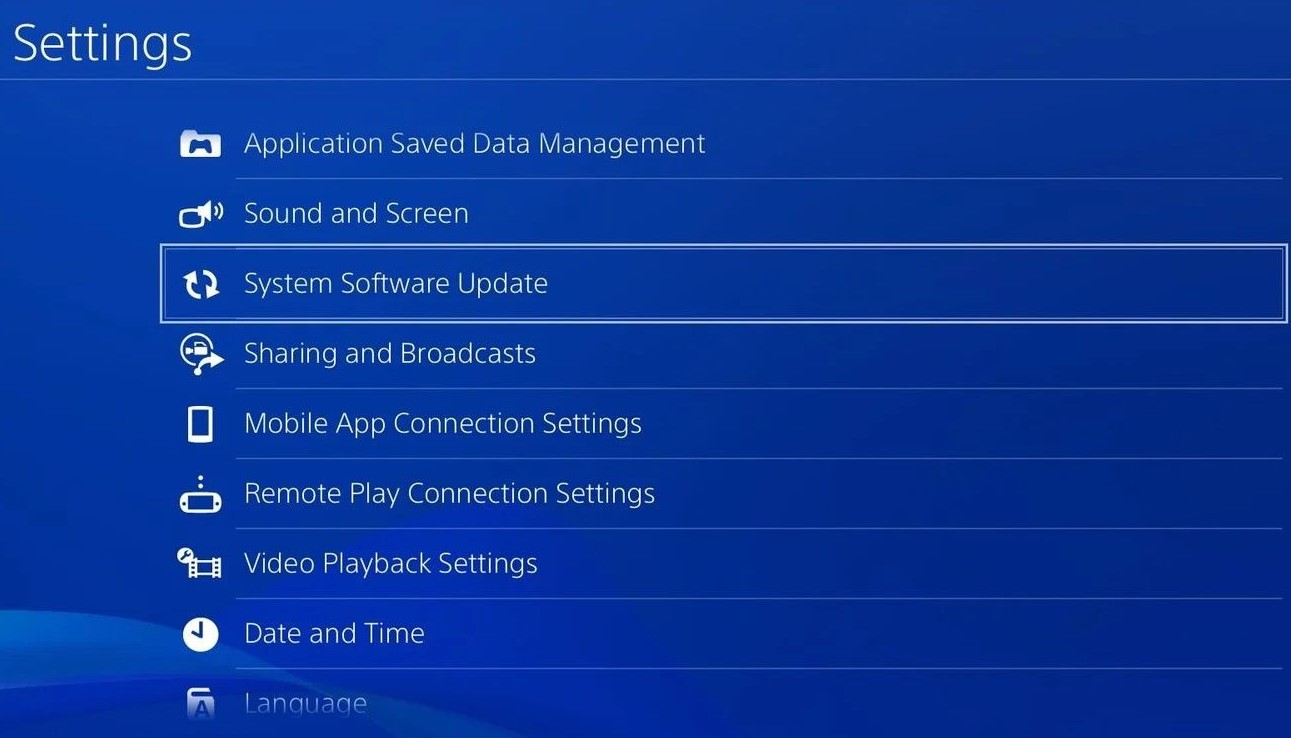 Step 3: Once you click on this click Update Now. Then press the Accept button. Your PS4 will update now and then restart.
4. Free up Space
Sometimes, PS4's freezing and crashing because it doesn't have enough space. You can free some space up with these steps:
Step 1: You need to go to your Playstation Settings on your home screen. Then hit System Storage Management.
Step 2: From here, you'll see what applications and game data are taking up space. Scroll down and choose what data could be deleted.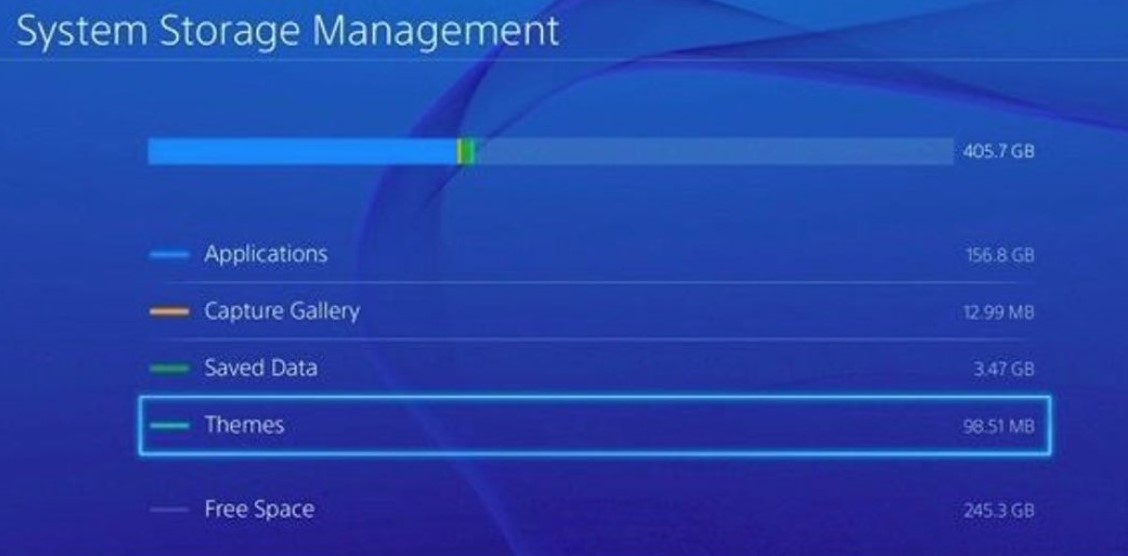 Step 3: Then hit the Options button when you find game data or something else to delete. Click the Delete button and you'll have space.
5. Check Internet Connection
In some cases, your internet connection could be at fault. Check your connection with these steps:
Step 1: Go to your PlayStation Settings on the home menu first.
Step 2: Then scroll down to the Network option.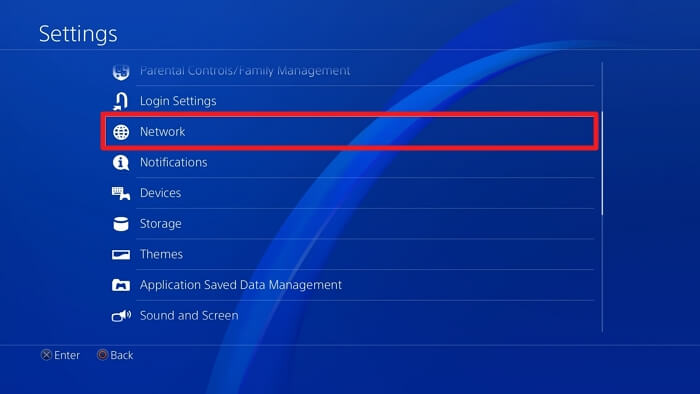 Step 3: Press Test Internet Connection.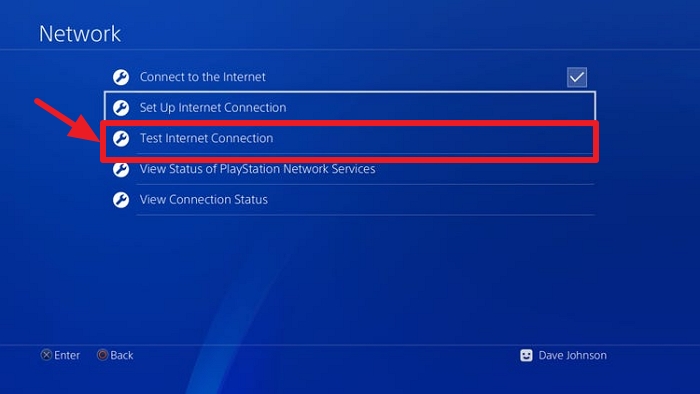 Step 4: If your internet connection is not working, then try to reset your modem so your internet will work again.
6. Rebuild the Database
No one wants to rebuild their database, but if you have no other option, try this out to fix your PS4 freezing and crashing.
Step 1: Your PS4 will need to be powered down. Then once it is, hit the Power button on the console. You need to press it till you hear two beeps.
Step 2: Keep holding it down. You will hear one beep when you press it and one after it is pressed.
Step 3: After you hear the beeps let go of the button. Make sure your controller is connected to your device with a USB. Then turn it on with the PS button.
Step 4: Your PS4 should enter safe mode at this point. Scroll through the options that appear on the screen and click Rebuild database.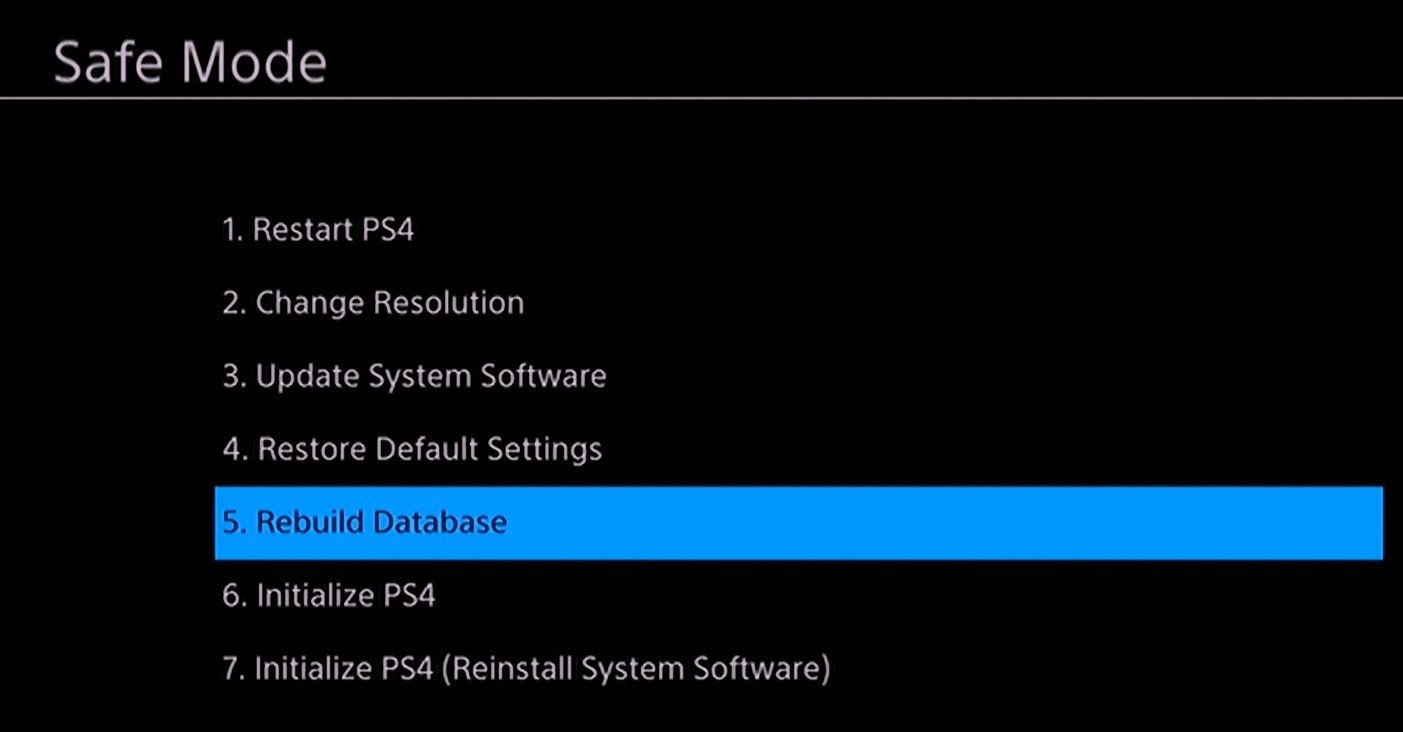 Step 5: Wait for the process to complete and then see if your PS4 works again.
7. Initialize PS4/Restore Default Settings
Initializing your PS4 will reset your console's original settings and delete all your data. Only use this fix as a last resort.
Step 1: Go into your Settings on the home page. Then click on the Initialization option.
Step 2: Once here, click the words Initialize PS4 or Restore Default Settings. This will wipe your memory and your system settings. Your PlayStation should run smoother after.

Conclusion
Your PS4 crashing or freezing can be a major hassle. But, we talked about all the ways you can fix this issue in this post. Look over the fixes we talked about to stop your PS4 from freezing and crashing further.