Recently, TikTok has suspended a lot of user accounts. Many users have become frustrated with these actions because the reasons for banning accounts are always different. This might not affect a person who has few followers, but a person who has been uploading content daily and has gained a decent audience is likely to be sad about the ban.
Fortunately, your TikTok account suspended can be easily recovered. This article will focus on what to do TikTok banned account recovery.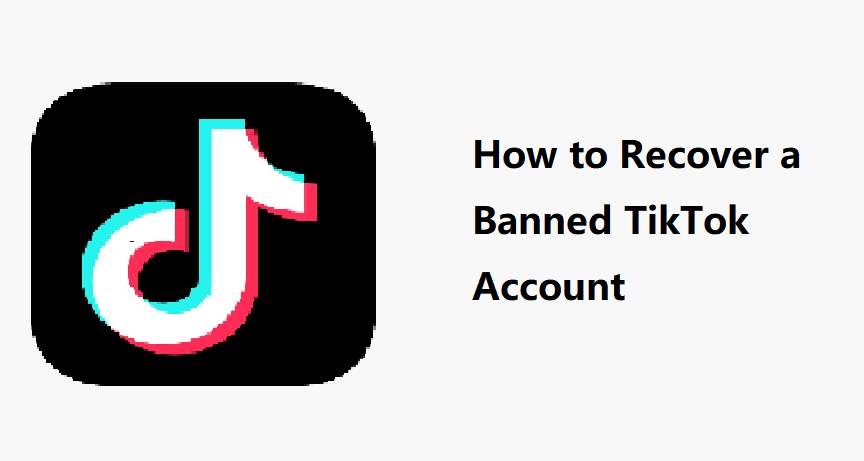 Three Types of TikTok Bans: Which One in Your Case?
There are three types of TikTok bans.
Permanent ban (not able to log in to your account)
Temporary ban (restricted to like, comment, and follow)
Shadowban (notice a decrease in followers, views, and engagement)
Reasons for Getting a Ban:
There are many reasons for getting a ban on your TikTok account.
You might have violated TikTok's community guidelines by posting illegal content or spam to other users with messages, or by exceeding the daily comments or follow limits.

It is also possible that you are trying to monetize your account by using unsafe third-party applications without considering it a violation of their community guidelines.

TikTok does not allow any content that infringes copyright, and your account might get banned if you have used any copyrighted content of others without any proper authorization or legally valid reasons.

TikTok algorithms track the number of followers, likes, and comments. If they suspect any sudden change in them, they will consider it as bots and ban the accounts.

There is a high chance that your account will get banned if you're posting an excessive number of videos within a short period of time. The limit is nine consecutive posts per day.
4 Solutions for Easily Recover a Banned TikTok Account
There are some different ways to recover your account from which you can choose according to your situation.
Solution 1: Send Email Through App Settings
If your account has been temporarily suspended, you will receive an email from TikTok. In this scenario, you can either wait for 24 to 48 hours (wait till the account gets restored) or contact TikTok customer support and inform them about the issue. To contact TikTok support, please launch the app and follow the steps below:
Step 1: Go to profile.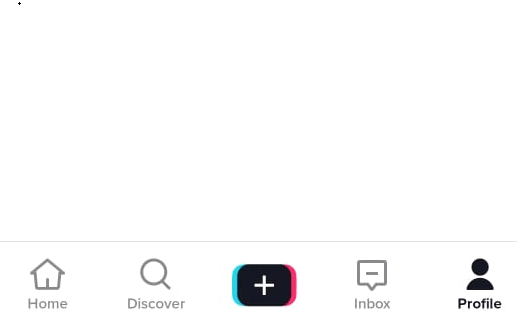 Step 2: Subsequently, click the button with 3 lines.
Step 3: "Settings and privacy" will be opened. Now, simply tap on "Report a Problem".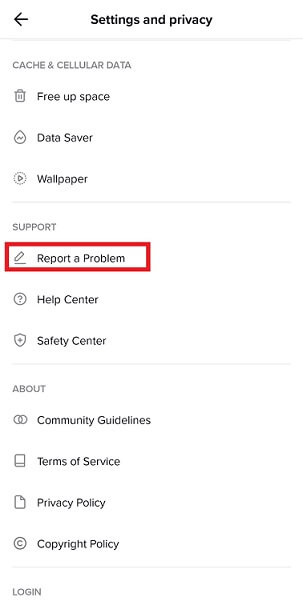 Step 4: Now, tap on the "Account Issue" option.
Step 5: Finally, click on "Add an Email".
Briefly describe your problem and wait for the response. It usually takes 7-9 hours to reach out to the customer queries.
Solution 2: Sending Email Directly
If you are not able to log in to the TikTok accounts, you can send TikTok support team emails directly. It is recommended for permanent bans but, it will also work for temporary TikTok bans. Some of TikTok's contacting emails are given below.
Europe: eu-creator-marketplace@tiktok.com

US: creator-marketplace-support@tiktok.com

Japan: TCM-JP@tiktok.com

Canada: creator-marketplace-support@tiktok.com

India: TCM_IN@tiktok.com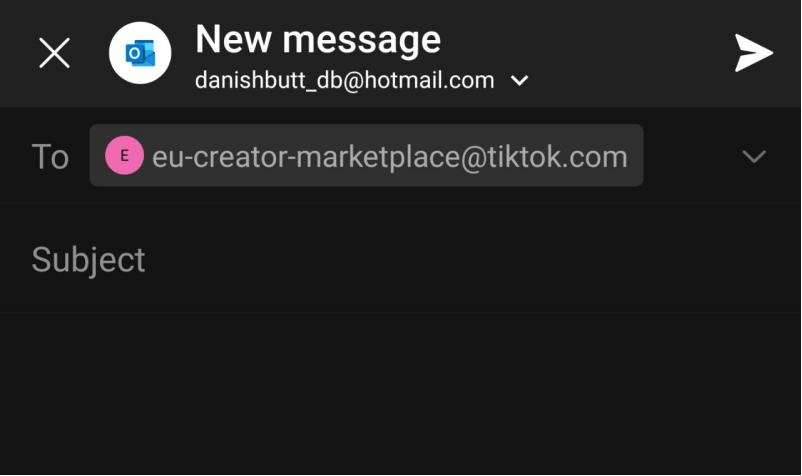 After sending the emails, just wait for a positive response. If you are lucky enough that the data had not to be erased from their system, then you could recover your banned account. Otherwise, it would be impossible to get back your account.
Don't quit after you sent the first appeal email because you might have to frequently send emails to get a response from them. Usually, after a TikTok account gets banned, the user is supposed to appeal the ban within the first few days.
Solution 3: Getting Out of the Shadowban
If you have been shadowbanned, it will usually last for at least two weeks. In the first week, you will notice a decrease in followers and views. After that, you will not be able to make new videos and enter tags unless they are public. Take the following measures to get out of the shadowban.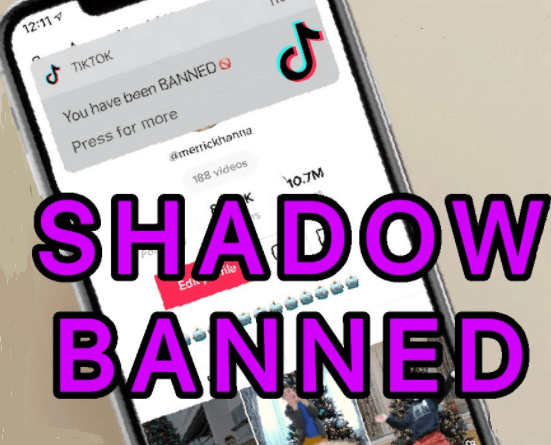 If you want to be safe from TikTok shadowban, visit their comprehensive community guidelines and see if you have violated any of them.

If you find any content that you think may have been flagged for being inappropriate, just delete it.

Visit your account's analytics to make sure there are no hashtags you are using violate TikTok community guidelines.

You can also clear the TikTok cache to see whether it works. But it is recommended to reinstall the app. On the assumption that you still can't get out of the TikTok shadowban, you should wait a few more weeks and hope that they reset your account. And if this doesn't work, then you can contact TikTok customer service.
Solution 4: Providing ID Proof to Verify Your Age
If your account has been suspended due to age restrictions, you can solve this issue by providing ID proof to verify your age. You might have entered an incorrect age while setting up the TikTok account. TikTok gives every user a chance to share a Government ID proof with customer support and verify your age. So, in case that you have ID proof, your TikTok account will be easily recovered.
How to Recovery and Repair Videos and Photos with 1 Click
AnyRecover: Your One-Click Solution for Photo and Video Recovery and Repair. Accidentally lost or deleted your precious TikTok videos and photos? With AnyRecover, you can effortlessly recover and repair your media files in just one click. Get back your viral TikTok moments and keep sharing your creativity with the world.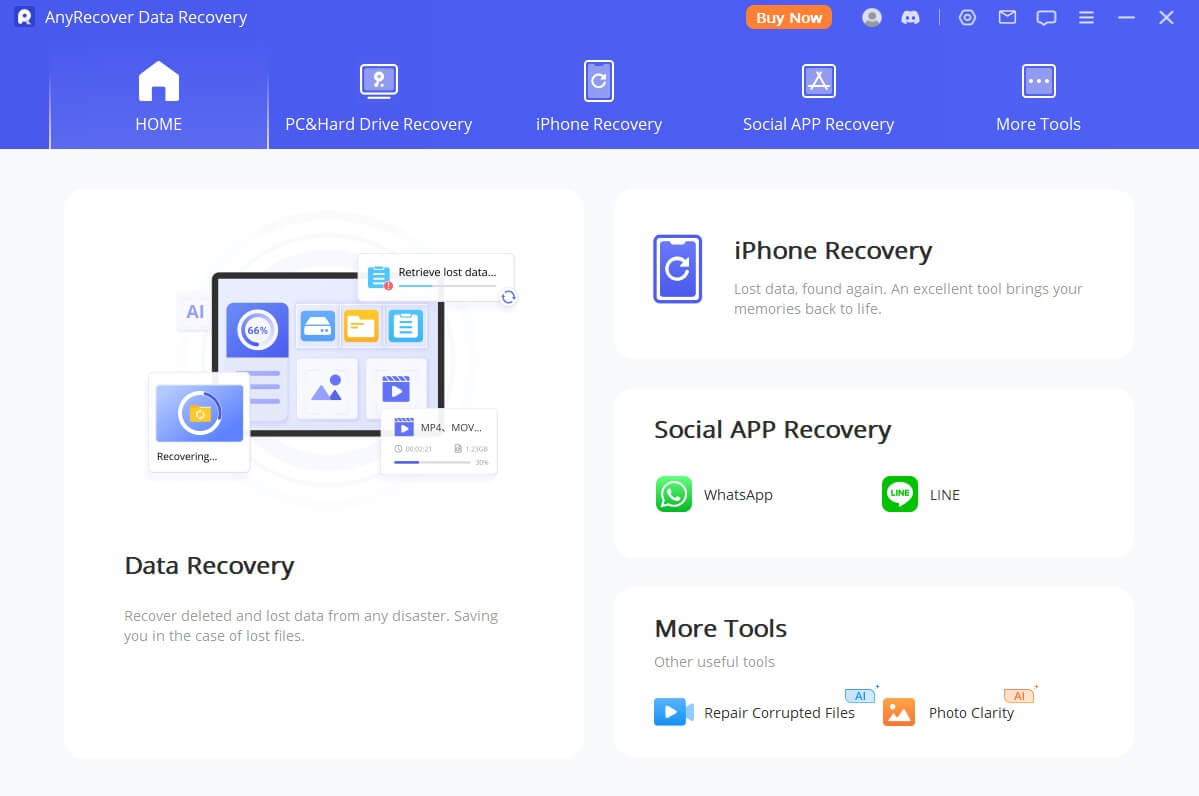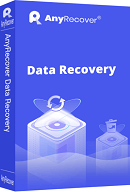 Key Features:
AnyRecover is an all-in-one data recovery software that supports recovering data from iPhone/iPad devices, Windows, and Mac computers.
AnyRecover not only helps you recover those precious photos, but also provides the "AI photo restoration" function, which can help you fix blurry photos or repair damaged pictures.
Whether you have mistakenly deleted your photos without a backup, accidentally performed a factory reset, encountered a system crash, or lost your iPhone, the software is here to rescue your valuable data.
Conclusion
We hope that the above solutions work for TikTok banned account recovery if your TikTok account gets banned permanently or temporarily. Remember to follow the community guidelines of TikTok in order to avoid such bans.