TikTok has seen growth which no other social media platform has ever experienced in the past! People love the new concept of short-form entertainment that can give them all sorts of emotions like happiness, joy in a matter of 15 to 30 seconds. Seeing the growth of this, other social media platforms also introduced a "similar" feature of short videos in their apps.
But at its base, TikTok is a social media platform and the fundamental reason to why it was created was to connect and communicate with other people you know/don't know. If you're wondering how to DM someone on TikTok, then today we will tell you exactly that.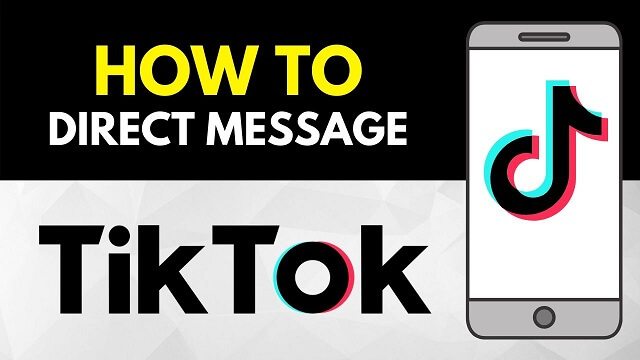 Part 1. What Is Direct Message of TikTok?
Direct Message on TikTok is the same as other social media platforms'. With the help of Direct Messages or DMs, users can connect with each other on a platform. Unlike Comments, which are visible to every person on the platform, Direct Messages are sent to and seen by only one person.
Direct Message on TikTok differs from other social media platforms' as it doesn't allow to send DMs to other person in certain condition, which we will discuss later in the article.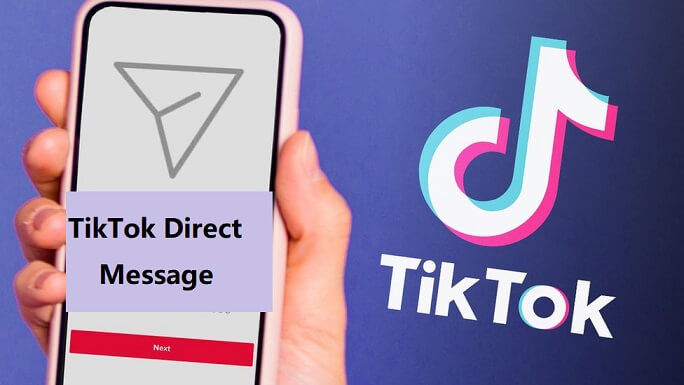 Part 2. How to DM Someone on TikTok
Method 1 - Message Your Friends
The first and fundamental way to message someone on TikTok is by using the inbox section of the app. Here you can send and receive messages from friends and people you follow. To be clear, friends in TikTok app are the users who you follow and you also follow them back.
To learn how DM someone on TikTok, you can follow the steps mentioned below:
Open your TikTok App and log in to your account.

Look for an icon named "Inbox", next to the "+" icon. Click and open it.

You'll see a list of notifications sent by TikTok, ignore these and look for an aeroplane icon on the top right corner of your screen. Click on it, and open it.

After clicking the aeroplane icon, you will enter the Messages section. This is where all your messages will appear. To send a message to someone, looking for the "+" icon on the top right corner of the screen, click on it and open it.

After that, you will find a list of users you follow. Scroll down or use the search function to find a particular user to message. Then click on the user, type and send the message.
Method 2 – Message Someone from Their Profiles
If you want to message your favourite TikToker or your friend without getting into the hassle of finding their usernames in the DM section (as explained in the above method), then you can easily message them through their profiles.
It's more convenient to message someone from their profile. To do so, you can follow the steps mentioned below:
Step 1. Go to the profile of the person you want to message or send a "DM". Open it.
Step 2. After opening their profile, look for a three-dot icon on the top right corner of your screen and click on it.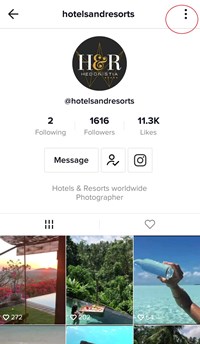 Step 3. A list of options will show up, look for an option named "Send Message" and click on it. From here you can easily send messages to them.
Part 3. FAQs About Direct Messages on TikTok
To avoid any kind of confusion, we will answer the most commonly asked questions below when it comes to how to DM someone on TikTok. You can look through them if you have similar queries.
Q1. Why can't I DM people on TikTok?
You cannot DM on TikTok because you are under 16 years old or you are not mutual followers of each other.
Besides the above two reasons, it is possible that a server malfunction which is keeping you from messaging people on TikTok. There is nothing you can do but contact the TikTok support team. Generally, the issue gets resolved within few hours so you don't have to worry about it.
There are many other reasons why there is a restriction for you to send messages to other people, you can refer to this article and get a more detailed answer to the problem – TikTok messages not working, or check a more genral guide to fix TikTok not working.
Q2. Can I change Direct Message settings? How?
Yes, you can change the Direct Message settings. You can choose whether to get Direct Messages on TikTok or opt-out from it. You can also configure it so that only your friends (i.e., the people you follow and they follow you back) can send you a Direct Message.
To change your Direct Message settings, you can go to your profile page, and look for the three dots icon on the top right corner.

After that, head to Privacy > who can send you messages. You will see three options: Everyone, Friends or no one. Select the option that you want.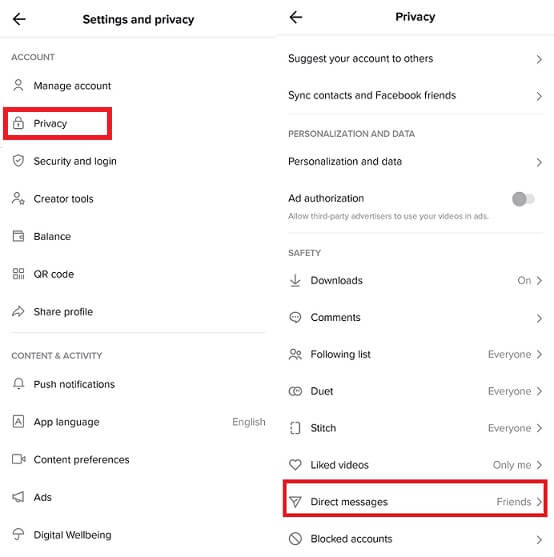 Q3. Can I DM someone on TikTok without a phone number?
No, you cannot DM someone on TikTok without a phone number. You can always use temporary phone numbers to solve this problem, but remember that it will be difficult for you to recover your account later.
Wrapping Up
Here's the complete guide on how to DM someone on TikTok. We hope that we helped resolve your query completely.