If you've recently opened up your TikTok and seen the message "TikTok video under review and can't be shared", you're probably wondering exactly what's going on. It can be frustrating to see this message appear, especially if you don't understand why your content has been flagged. Here's what "Tiktok video under review" means and what you can do about it.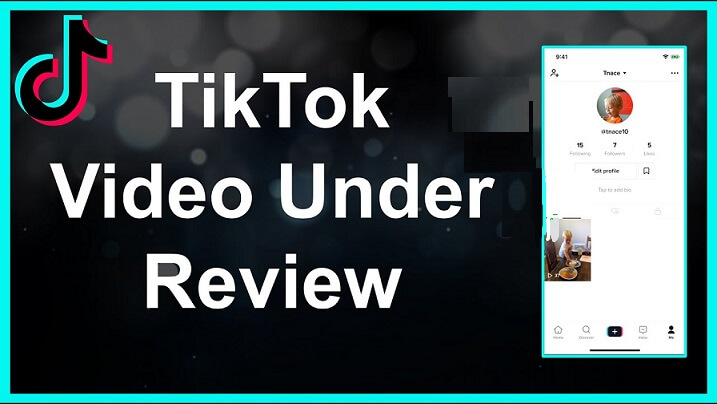 Part 1. TikTok Video Under Review: What's Happening?
1.1 What does "video under review" mean?
Like Instagram, Facebook, and other social media apps, TikTok takes measures to review its content and ensure nothing inappropriate gets posted. Because TikTok is particularly popular with younger generations, its developers are extra cautious to stop NSFW or potentially offensive content from slipping through the net. If your videos violate any of their guidelines, then they will be disapproved or removed.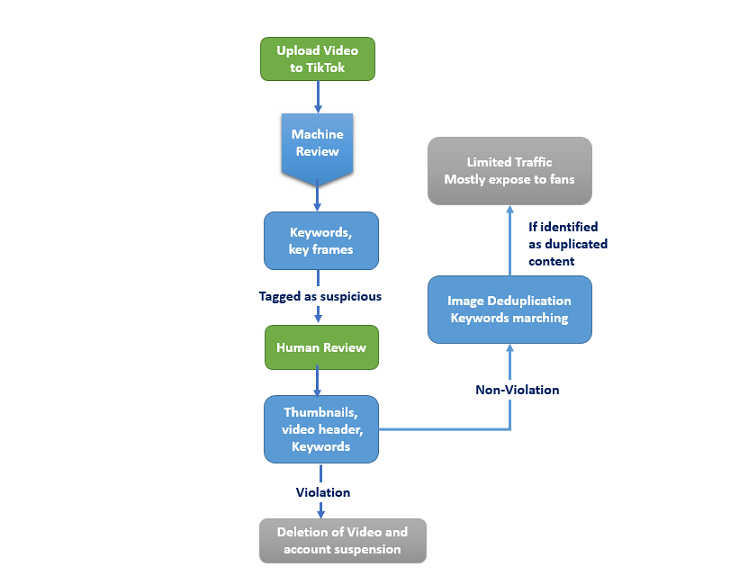 If your TikTok videos are under review, you may be wondering how long will the reviewing take. Actually, the time it takes to review TikTok videos isn't set in stone, and some users may find themselves waiting longer than others for a decision. Manually reviewing the vast amount of clips that get uploaded to the app every day is no easy feat, and it can be annoying if you believe you've done nothing wrong, it's an important process to stop actual offensive or harmful content from being uploaded to the platform. The good news is that under 1% of videos under appeal are removed from TikTok.
1.2 Your TikTok video is under review, why?
There are several reasons why your TikTok video might be placed under review. The first and most flattering is that you're a popular content creator on the app and your videos generate a lot of interest. If that's the case, TikTok typically puts your videos under review because they know your clips are going to reach a large audience. You'll probably find that your videos are reviewed relatively quickly as TikTok tends to prioritize its most popular accounts.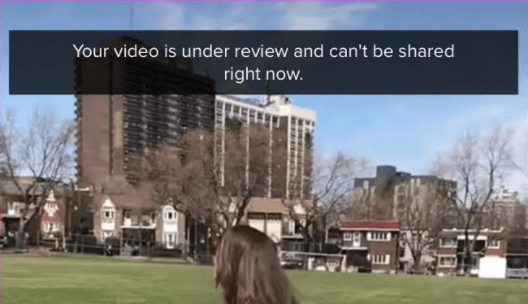 But what if you're not famous on TikTok? It could be that one or two of your previous videos have been reported by multiple users. If you have a record of uploading controversial content, don't be too surprised if TikTok takes precautions with your new videos.
Your video could also be under review due to TikTok's artificial intelligence. The AI algorithm checks videos for nudity by detecting excessive skin and also looks for any objects that appear to be weapons or drugs. The algorithm also checks your audio and captions for offensive languages such as hate speech or threats of violence.
If you're certain none of the above apply, chances are your video is being flagged for a potential violation of community guidelines. You can find a full explanation of all of TikTok's guidelines on its website, but the list of criteria ranges from bullying, dangerous acts, and illegal activity to self-harm, sexual behavior, and violence or extremism. If you haven't taken the time to familiarise yourself with the do-not, now might be a good time to do so.
1.3 When will this show up?
New videos can be placed under review as soon as they're posted, but that doesn't mean your older content is automatically safe neither. Videos that you've already uploaded can be flagged by TikTok's AI algorithm and placed under review at any time. In such cases, you'll notice the view count won't go up and users won't be able to add new comments until the review period is over.
You won't get a new notification when your old or new videos are placed under review, but you'll continue to see the "video is under review and can't be shared" prompt each time you tap on your video during the review period.

Part 2. How Long Does It Take to Review a Tiktok Video?
As TikTok has grown in popularity, the length of time it takes to review videos has increased due to the sheer amount of content being uploaded. In most cases, TikTok will review your video in 48 hours and let you know whether it has been approved or taken down for violating the community guidelines.
The exact amount of time it takes for TikTok to review a video can vary dramatically on a case-by-case basis. Users whose content was incorrectly flagged by the app's algorithm may find that their videos have been approved within a few hours. On the other hand, if the video needs to be evaluated by a member of TikTok's staff, it could potentially take a week or even longer to reach a verdict — especially if it's a difficult decision to make.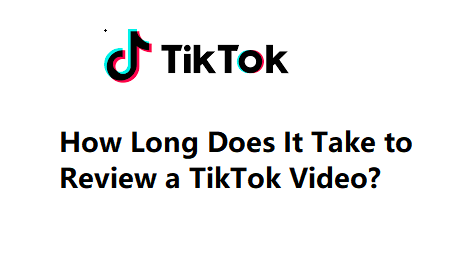 Part 3. How Can I Prevent This?
Simply put, the best way to stop your videos from being placed under review (or worse, your account being banned) is to avoid uploading anything that could be construed as violating TikTok's community guidelines. The algorithm does get things wrong when detecting issues like nudity, firearms, or offensive language, but as long as you're trying your best to follow the rules, you're far less likely to get flagged.
Recording and posting videos using the app's built-in editor is one way to avoid being placed under review, as videos that are posted through the upload button tend to get flagged more often. This raises a few of its own problems, as TikTok's editor isn't capable of complex edits that other software can achieve, but it can be a simple solution for straightforward videos.
Plagiarism is another reason that TikTok videos get flagged for review, so make sure you're only uploading original content that you've created yourself. It's never a good idea to try and re-upload someone else's clips, as it could result in harsher punishments like being banned from TikTok entirely. Instead, why not make use of the app's duet feature to record your own video alongside another user's?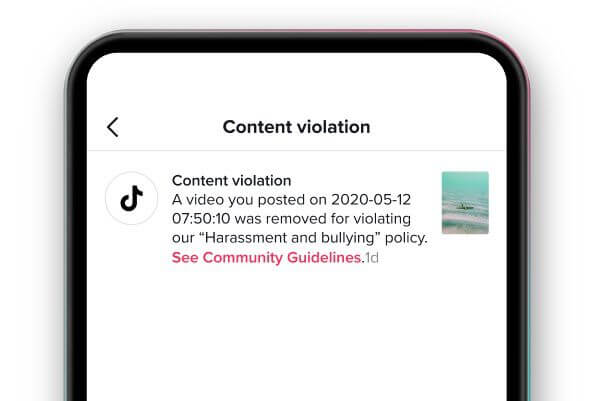 Wrapping Up
"Your video is under review and can't be shared right now" is a prompt no TikToker likes to see, but it is there for a good reason. The app's AI algorithm isn't perfect and it can feel annoying if your video is mistakenly flagged, but just remember the review process helps protect viewers from dangerous, hateful, or sexual content. Keep making great original videos that follow the community guidelines and you'll have nothing to worry about. And if you do get flagged, you can always enjoy watching clips from your favorite personalities while you wait for TikTok's verdict.