Since TikTok is one of the fastest-growing social media applications, there are millions of creative videos on it. However, if you forget your TikTok password, it can be a huge disaster.
This article will cover the methods to recover your TikTok account using email/username or phone number. We will also guide you to recover the account if it is deactivated or deleted. But before we go into details of recovery, let us explore your situation, so you can go to the right method without wasting your time.
Part 1. Why Do You Want to Recover Your TikTok Account?
There can be many different reasons behind the recovery demand, and we have all the solutions you may need.
1. You Forgot Your Password
This is the most common cause. There are so many apps that we log in to daily and remembering passwords of all of them can be difficult. If you forget your password but remember your email/username or phone number with which you signed up for the TikTok account, you can restore it by going to Method 1.
However, if you don't know your phone number/email address, or happen to lose the access to both of these mediums, you can jump to Method 3.
2. Your Account is Deactivated/Deleted
If you have deleted or deactivated your account for any reason, you can restore it within 30 days. After this period, it is deleted permanently. For restoring your account, you must know your username/email address or phone number. For details, you can jump to Method 2.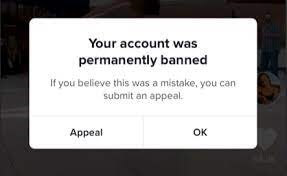 3. Your Account is Banned, and You're Locked Out of It
If your account gets banned for some reason, you can appeal to TikTok to help retrieve it. For recovering your banned account, you can jump to Method 4.
Part 2. 4 Methods to Recover Your TikTok Account
This section will guide you through the processes to recover your TikTok account based on the user scenarios mentioned above.
Method 1: How to Recover TikTok Account with Username/Phone Number
If you remember the username or phone number you used to sign up on TikTok, you can easily reset the password. Follow the steps below.
Open TikTok app on your phone. It will be lying on the main screen or in the app menu.

Select Profile in the lower right of the screen.

Select the Sign up option.

On the next screen, select Log in at the bottom of the window.

Select the Email/Username tab and then click on "forgot password?".

You will be asked to reset the password using an email or phone number. We'll choose Email here.

On the next screen, enter your email address and press Reset.

TikTok will send you a 6-digit code to your email address.

Enter the verification code.

Now, you will be asked to reset your password by entering a new one.

Enter the password and click Log in. You can log in to your account using the new password next time. Be sure to remember it.
Method 2: How to Recover Deleted/Deactivated TikTok Account with Username
As we've mentioned in the former part, you can restore the deleted TikTok account within 30 days of deactivation. After 30 days, TikTok will delete your account permanently, and there is no way to restore it. So, don't delay the process.
Activating the deleted account is more or less the same as logging into the account:
Open the TikTok application on your phone.

Tap on the Profile in the lower right corner of the window.

Click on the Sign Up option.

Now select Log In at the bottom of the screen.

Select Use phone/email/username option and enter your info. Click Log in then.

In the next window, the app will ask you if you want to reactivate your account. Select the Reactivate button.
Method 3: How to Recover Your Account Without Username or Phone Number
If you happen to lose access to your email and phone number, you can still recover your account by filling in a feedback form:
Access the feedback form of TikTok.

In the Contact Information, add your username and email address. Make sure you enter the email address which you can access.

In the drop-down menu of Topic, select General Account Inquiry and Recover Account in the Tell Us More section

Explain in detail in How can we help? that you have lost access to your account and can access your email address and phone number.

You do not have to upload any attachments. Tap the Submit button.

It will take up to 3 to 5 business days for TikTok to respond to you. Again, they will contact using the email address entered in the Email field.
Method 4: How to Recover a Banned Account
If your account got banned, you can appeal to make it alive again. Here's how to do that:
If you have logged out of the app, log into your account using either email or phone number. You will receive a prompt that your account has been permanently banned.

Click on the Appeal button. This will allow you to explain your reasons for the unjustified ban. TikTok will review the appeal, and a decision will be made whether to reinstate your account or not.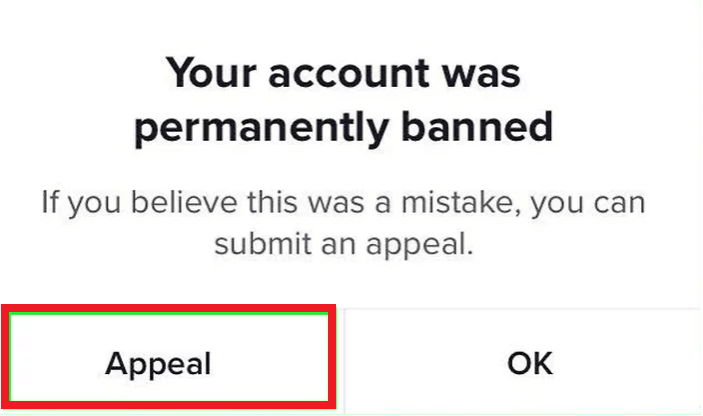 To make your case stronger, you can perform these two additional things. Firstly, you can fill the feedback form as mentioned in the Method 3. Secondly, you can email your case to business-servicesupport@tiktok.com and ask them to unban your account. Make sure to add details like your username and why your account should not be banned.
Some Tips:
If TikTok blocked your account, you could make a backup account before appealing to TikTok. On your backup account, ask your followers to appeal for your account too.

Moreover, in case you're using an Android phone, save your password to Google in order to automatically fill up the space upon logging in.

You can also associate your TikTok with Google or Facebook accounts, which makes it easily to log in TikTok without entering passwords or email addresses (if your Google account is logged in to the device).
Final Words
Passwords are our gateways to the online world. Make sure you choose a strong password and remember it. Change your passwords frequently to avoid attacks by a hacker. If you happen to lose your password, you have the methods listed here to recover your TikTok account.