The Xbox One is a great home console system that many gamers enjoy using. While this device is reliable and boasts some great specs, it can glitch at times. Xbox owners noticed some problems like Xbox turning off by itself and the "black screen of death" lately.
This black screen makes it impossible to game and use your system to its full capacity. As gaming menus and even your whole screen will blackout and not respond. We have come up with some of the best ways to fix this issue here.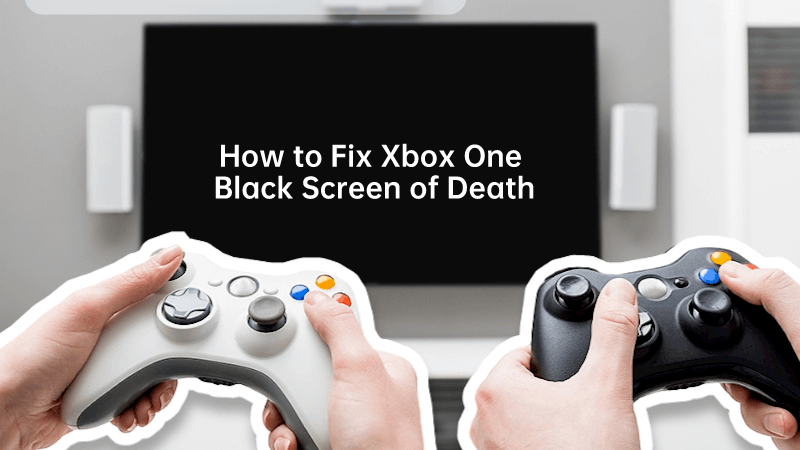 Can the Black Screen of Death Be Fixed?
To answer this question simply, the Xbox One black screen of death can be fixed in most cases. What does the black screen of death do to your Xbox One, though? Well, this type of malfunction will cause your home menu and dashboard to do one of two things. Either it will start to blink and flash a lot, or your console will simply display a black screen. In addition, there are several different instances where you will see a black screen of death.
For example, you can see a black screen when you power up your Xbox One. This glitch can also happen when you are loading up your game, or even after you update your console. In other words, this type of malfunction can happen at any time.
How Do You Fix the Black Screen of Death on the Xbox One?
1. Fix Startup Issue
For many Xbox owners, you might see the black screen of death while your Xbox is starting up. We'll go over how you can fix startup issues here.
Wait ten minutes. If your Xbox is not starting up right and displays a black screen, we recommend letting your Xbox stay this way for ten minutes firstly.

Eject disk. If your Xbox screen does not go back to normal after ten minutes, though, you can eject the disk which might bring a change to the system.

Reset your console. Simply hold down the Power button and reset your Xbox. Keep the power off for at least a good five minutes, then power up your Xbox again. When you boot it back up, your screen should be functioning properly.
2. Launch Xbox Startup Troubleshooter
This option won't work for everyone, but you can try it out if your system is not loading your game and produces a black screen.
To reach the Xbox startup troubleshooter, you will need to power off your Xbox.

Next, you will have to press down on the Pair, Eject, and Xbox buttons all at once. After, hold the Eject and Pair buttons down alone for at least ten seconds. This will bring up the Xbox startup troubleshooter page.

Once the Xbox is back online and powered up, you will be on the troubleshooting page. From here you can either factory reset your Xbox. You can also do a system update. Both options could potentially help with a black screen.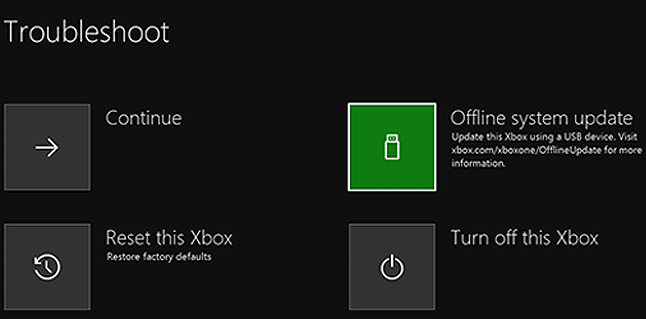 3. Reopen Console
What if your console gets the black screen of death when you are loading up a game? We'll talk about this issue next.
Exit your game at first.

Power off your console after you shut down your game.

Then, after waiting for a bit, you can power on your console and reopen the applications and games you were using. The black screen should be gone and your games should be fully accessible and loadable.
4. Enter Offline Mode
If the black screen of death appears, there could be a network problem or a problem with Xbox Live. To fix this:
Make sure to turn off your Wi-Fi, this will help get you into offline mode.

Reset your Xbox and then you can go back onto Xbox Live.
5. Power Cycle Network Hardware
In some cases, the issue might not be your Xbox, but could actually be an issue with your internet. So, you will need to power cycle your network hardware.
First, make sure to turn off your network hardware. Just press the Power button and hold it till it powers off.

Next, unplug the hardware and then let it cool down and properly restore itself.

After you have waited five minutes, you can plug in your network hardware and then power it on. This should help reset your network and get rid of the Xbox black screen of death.
6. Switching Tabs
Switching tabs is one of the most simple ways to get rid of the black screen of death. Especially if your screen turns black while your system is running.
All you have to do is press the Home button on your console's controller. This should allow you to get out of the black screen and onto another tab.
7. Visit Xbox Store
You can also visit the Xbox store to try to fix your black screen issues. Though, this is another method that might not work, especially if you are having a startup issue.
First, hit the Xbox button on your controller. From here the guide will pop up on your left-hand side.

After you have accessed your guide, scroll through to find the Xbox store. Click on the icon and go to the store. Then go back to your previous tab and see if the black screen has disappeared.
8. Press the RT+ Y Buttons
Pressing certain buttons on your Xbox one can also be helpful. In particular, the RT+Y buttons could be of use.
As you turn on your console, press the following buttons. You will need to hold down the Right Trigger, and then the Y button to make your console work. Do this as you see the pins move on your screen. After this, everything should appear normally on your dashboard and home screen.
9. Hard Reset Xbox
A hard reset can help you fix a number of Xbox One problems, this includes a black screen.
Hold down the Power button for at least 10 seconds. Wait a couple of minutes then move to the next step.

Next, simply press the Power button and let your Xbox turn back on.
10. Factory Reset Xbox One
Factory resetting your Xbox One is not an ideal option. You only want to do this if your Xbox is showing no signs of fixing itself and keeps getting black screens.
The first thing you want to do is hit the Home button on your console, then you will have to select the System option on the menu.

Once you are in your system settings, go to the Console information & updates tab. Then hit this option and you will find the words Reset Console.

Finally, you can hit the Reset Console option and your Xbox will completely factory reset itself. This might seem extreme, but you can restore your data and games with some ways.
FAQ: What Causes Xbox One Black Screen of Death?
There are a few different causes that will create the black screen of death.
One issue could be with your HDMI cable. If this cable isn't plugged in right, your screen will go black.

In other instances, it could be an issue with your home internet network or Xbox Live issue.

Even a power surge could cause your Xbox to malfunction and create a black screen.
Bonus Tips: How to Recover Data from Xbox One Black Screen of Death
When you get here, I'm sure you have successfully resolved your problem of Xbox One black screen. Once you use your working Xbox again, do you find that some of your important data on it disappear? Well, it's not surprising as Xbox black screen often lead to data loss. So, how to recover deleted or lost saved game files from Xbox One?
But don't worry, you can use a professional data recovery software to get your Xbox data back. One of the most recommended data recovery tool is Anyrecover, which is developed to recover up to 1000 formats of files from SD card, HDD, USB drive,Windows, Mac,iPhone and etc.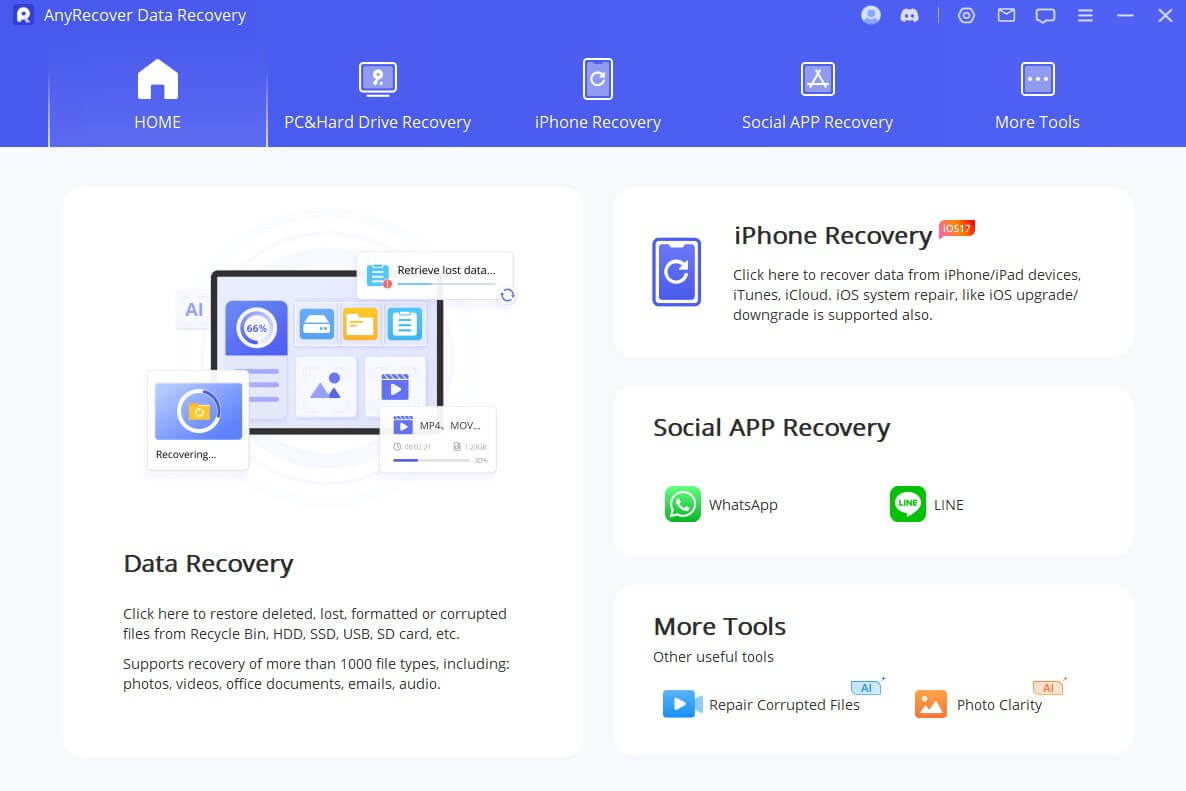 Conclusion
The Xbox black screen of death can be a major hassle for Xbox users. However, there are many easy ways you can fix this console malfunction. Your Xbox should be able to run smoothly and quickly once you try out one of our fixes. So, read over each section carefully to find the best way to repair your Xbox One. By the way, you can also find effective solutions if your Xbox turns off by itself.