Are you wondering whether you can recover the deleted game files saved on Xbox One? Well, The answer is a big YES! But firstly, let's look at why your saved game files get lost from Xbox one. This situation is quite common and can occur for a variety of reasons including accidental deletion and formatted external hard drive via Xbox one.
Give these possible cases, let's go through how to increase recovery rate and the available solutions to recover lost saved games on Xbox One.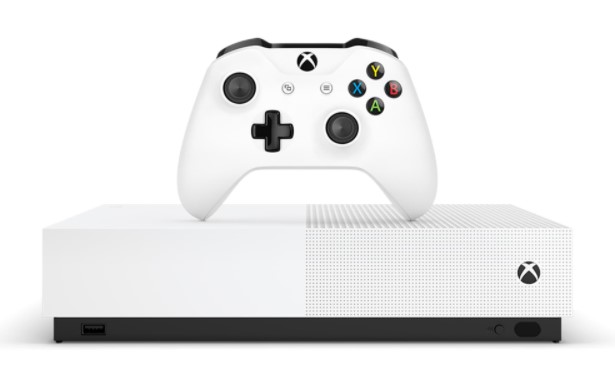 Part 1: How to Increase the Recovery Chance of Lost Xbox One Game Files?
As we have mentioned before, retrieving deleted or lost game files from Xbox One is possible. Besides, professionally and impartially, your disappeared Xbox one game files aren't removed entirely. The reason is that your game files are stored on the built-in hard drive and the Xbox One console has already synchronized them to the cloud before deletion. In this way, they would not be deleted as long as they are not overwritten by new data you create. Before we move into the solutions to retrieve deleted game files, there are some tips you can check to increase the recovery chance.
Here is how to increase your chance of recovery.
Stop using the Xbox One's hard drive where the data for your game was saved. This prevents the data from getting overwritten by new game data that would usually be saved to the same hard drive. If the game data is overwritten, it will be near impossible to retrieve it.

Make sure that there is no improper use of the Xbox One either prior to the data retrieval or during the data retrieval process. Treating your Xbox One right reduces the chance of there being mechanical damage done to the hard drive, which inversely increases your chance at retrieving lost data.

When you do go to retrieve the data, make sure to save it to a new hard drive, external hard drive, or storage device so that no data overwriting occurs during the recovery process.
Note
To completely and safely bring lost or deleted saved game files from Xbox one, there are no free ways with 100% success rate. But you could rely on professional thrid-party data recovery software regardless of what problems causing the situation.
Part 2: The Best Way to Recover Saved Game Files on Xbox One -- Using AnyRecover
As is said above, if you would like to use related tools to recover saved game data on Xbox one, then AnyRecover is highly recommended. AnyRecover is known for the slogan that almost everything is recoverable, namely, files of most formats and from most devices including lost saved Xbox one game files can be recovered. Here are some stunning points of AnyRecover.

2,061,704 Downloads
Main Features of AnyRecover:
It supports over 1,000 different file types. The  images, videos, and audios included in your lost Xbox and PS4 game files can be restored.

It is available on both Mac and Windows computers with diverse system versions, as well as works with external and internal hard drives.

It adopts deep scan and all-round scan simultaneously, so more data like your deleted Xbox one game files can be found in a shorter time.

It covers different data loss scenarios such as deletion, unrecognized devices, formatting, damaged/unsaved files and system crash.

It is totally free to scan and preview data. Moreover, you can recover 3 files for free with a high recovery rate ensured.
Note: It's suggested not to write data to your Xbox One hard drive once you find that you have accidentally deleted game files everwhere. Otherwise, the deleted game files will be overwritten and cannot be recovered. Since it's free to scan data by using AnyRecover, you can download the program first to check whether it can find the deleted game data.
Before we jump into the data recovery process, there are some things you need to do:
The game files are stored on a hard drive, so you'll be unable to connect it directly to your computer. In the first place, you need to remove the hard drive from your Xbox One. Then use an HDD enclosure or a SATA to USB converter cable to connect the hard drive to your computer.
If your hard drive does not show up on your computer after the connection, there are several steps you can take to get your computer to recognize it.
Steps to Recover Deleted/Lost Game Files from XBOX One with AnyRecover:
Step 1: Run AnyRecover on your computer. Once you have your Xbox One's hard drive connected to your computer, select it under "External Removable Devices". Once you've selected the hard drive, click the "Start" button to scan your deleted game files.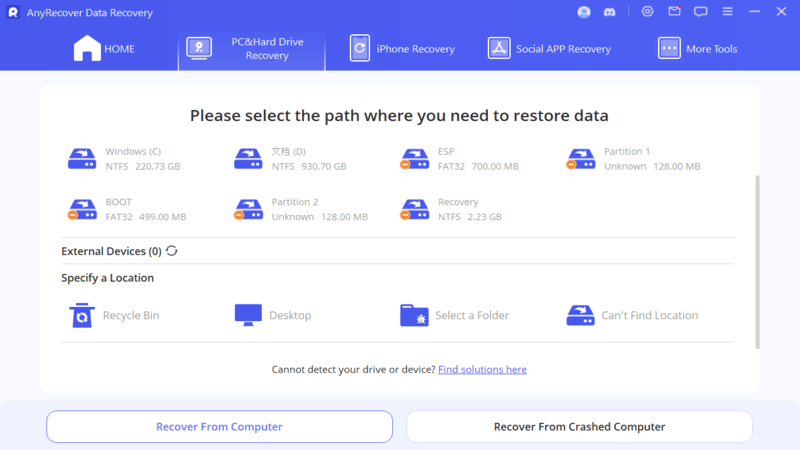 Step 2: After the first step, this program will begin to scan your lost files and you can click Pause or Stop at any time when you have found them.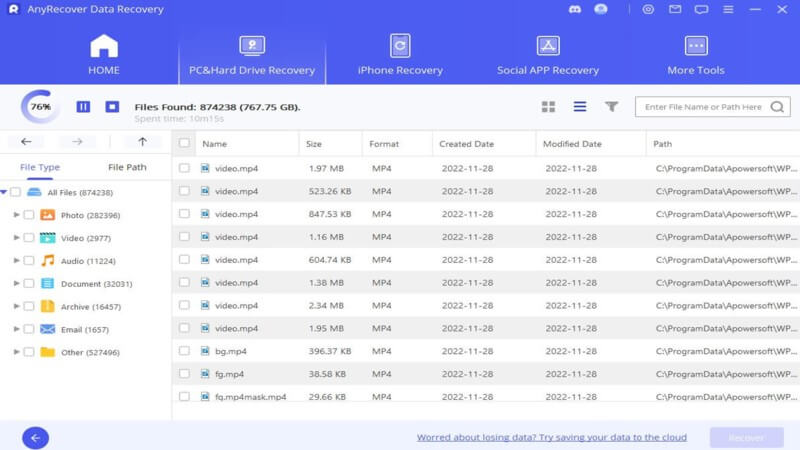 Step 3:Once it is done, you will be given a results list which will contain all found files that were lost or deleted. In this list, preview the items and select your lost game files. Once selected, click the "Recover" button and choose to save it to a new, secure location.
Part 3: Other Possible Solutions to Recover Deleted or Lost Saved Xbox One Game Files
If opting into a recovery software is not an option for you, there are also other free alternatives that are worth being tried. But they ensure no certain recovery. If you are willing to give it a shot, now we will share 4 possible methods about how to recover saved game data on Xbox one with you.
Solution 1: Check Your Account
In the first place, in case that you didn't switch your user account on the game system to other ones like your friends or relatives by accident as well as your children didn't play on the game, you are suggested to make sure it is your account where the game data is. To check it, please press down the Xbox button to launch the guide, then head to Profile & System > Settings > Account and see yours there.
Solution 2: Reboot Xbox One
Based on other users' experience, to reboot Xbox one may help to find back saves. You might be wondering why this method might work. Actually, a fresh start of it can remove some temporary bugs, thus making lost game files shown. Here's what you need to do.
Steps: you can try to orderly click Home button > Start > Quit and open it after a while to see whether your lost saved Xbox one game files are there.

Solution 3: Redownload Lost/Deleted Xbox One Game Files Manually
Alternatively, you can also manually download any lost or deleted game files. Unfortunately, this has to be done on a one-by-one basis and requires you to completely reinstall them into your Xbox One's hard drive. The steps for this process are straight forward.
Step 1. Download and run the Xbox App. You will need to sign into the application, head to the Settings menu, click on your Account, and find your Download History.
Step 2. In the download history list, you will find all games that you have previously downloaded. Find the game with the lost file and hit the Download Again button and wait until the download is complete.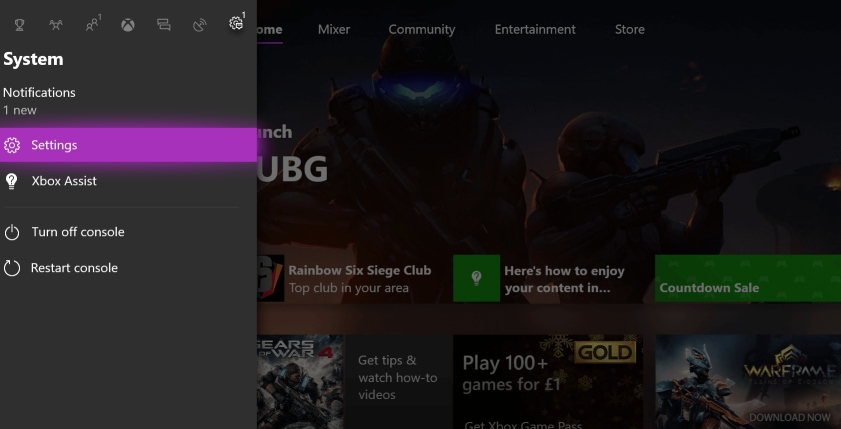 A tip with this is to make sure that your Xbox One is hard wired into the Internet rather than WiFi, as this will ensure that the downloading process goes at a faster speed.
Solution 4: Run CHKDSK on Xbox One Hard Drive
After you restore the files on Xbox one hard drive, you had better run CHKDSK to deal with bad sectors on your Xbox one hard drive. Why does this is necessary? Because CHKDSK does harm to files recovered, which means that it will minimize the recoverable files to 512KB. It is a greatly significant feature of CHKDSK. However to be precise, this is not a real fix yet it can avoid making things getting worse.
Bonus Tip: Avoid Game Files Lost on Xbox One
To get around losing saved games, choose to copy your files over to a USB device. Simply head into your Settings on your Xbox One, choose System then Storage and plug in your USB device. Then copy the media you want to ensure is safe, such as game files, profiles, music, etc. This will allow you to use the USB as a backup of sorts in case your game files get lost again.
Additionally, remember to frequently connect your Xbox One to the Internet so that your game data can be synchronized to the cloud.
Conclusion
Now that you know how you can recover lost or deleted saved games on Xbox One consoles. There is no need for you to worry about disappearing game saves, deleted game files, or wiped saves as there is always a solution to a problem. The main trick with ensuring that your game data stays safe is to always back up your data before updating your console, performing regular backups in case of power outages, and keeping your Xbox One in good maintenance.