So you just got back home from a long day at school or work and you want to play some games on your Xbox. You fire up the Xbox console to load your favorite game and then you get hit with the "Xbox Game took too long to start" error. What happens now?
This article will go through all the problems that might be happening to your game and console associated with the Xbox games taking too long to start error and the solutions to fix them.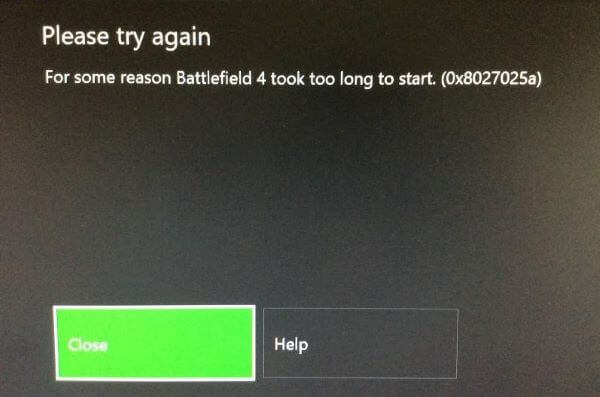 Why Are Xbox Games Taking Too Long to Start?
Most common problems with the Xbox consoles can be filtered down to a few root causes. A few of those reasons could be a faulty console, damage to game disc or file, unstable internet connection, and the list goes on. It is important to note that the root of the problem might be too hard to identify, but given the situation, it is important to try to solve the issue first. The corresponding solution might give an insight into what the root of the cause might have been.
How to Fix Xbox One Games Taking Too Long to Start
Here is a list of 10 possible solutions that you can follow to try and solve your Xbox one games taking too long to start problem. Please read each solution carefully and follow it to the best of your abilities for the best results.
1. Delete Saved Data and Restart the App
A very simple way of dealing with the error in the game is to delete the saved data and restart your app or game. This is mainly due to the fact that the files and saved data could become corrupted which causes the error code 0x8027025a to occur in the first place.
See also: How to Restore Lost Game Files from Xbox One.
2. Restart Your Console
One of the most core problems that can lead to your console issue "Xbox game took too long to start" error is having a problem with your cache. Xbox consoles store all your temporary files in your cache to help games load faster (similar to how cache works on your browser). However, some of these cache files can get corrupted from time to time and cause the error to occur.
To fix this issue, do as follows:
Press the Xbox button on the controller, select the Restart Console option and press Restart.

Or you could try to hold the Xbox button until the console turns off. Then press the Xbox button again to power it back up again.
3. Change the Region Settings
Sometimes changing your region can solve a lot of things (Like watching region-exclusive Netflix shows). In this case, changing your region to the United States should solve the "Took too long to start" error on the Xbox console. This is applicable to all Xbox consoles.
Sign in to your Xbox One and open the Guide.

Click Settings > All Settings > System > Language & location.

Set the location to USA and choose the Restart now option.
Note
Changing your region might prevent some services from being available. Check which services are region-locked before you do anything. This solution only works for some regions.
4. Reinstall Problematic Games
Sometimes, it is not your console's fault and just simply something wrong with the game. If you have tried the above methods and still haven't seen any success, then try to uninstall and reinstall the game that is showing the error. To uninstall the game:
Go to My Games & Apps.

Choose the problematic game > Menu > Manage game.

Choose the game again > Menu > Uninstall.
Once you have successfully uninstalled the game, you can go ahead and reinstall it. You can do this via the disc (if you have the physical copy) or the digital download.
5. Remove Xbox Profile
Oftentimes, your Xbox profile can get corrupted and become the source of the error. To fix this, simply follow the steps below to remove your Xbox profile:
Go to Settings > All Settings > Account > Remove Accounts.

Select your Xbox profile/account and remove it. (You might need to repeat this process until you see that it is actually gone)

Once you are done, set up a new profile and you should be good to go.
6. Clear Persistent Storage
Persistent storage refers to the data storage device that still retains data even after the console has been shut down. Sometimes, this can be the root cause of the error with files becoming corrupted, thus causing the games taking too long to start. To fix it:
Head to Settings > Disc & Blu-Ray.

Choose Persistent Storage > Clear persistent storage.

Once you have cleared the persistent storage, check to ensure the problem is resolved.
7. Switch Between Energy Save and Instant On
In energy save mode, it disables a lot of features in order to conserve more power. Instant On mode on the other hand simply refers to the low-powered state that your Xbox goes into. Switching between these two modes could potentially disable features that are hindering the game or app files from running properly and fix the problem. It is a low-risk solution.
Press down the Menu button and select Settings.

Choose Power mode & startup and Options.

Switch between the Energy-saving mode and Instant-on mode.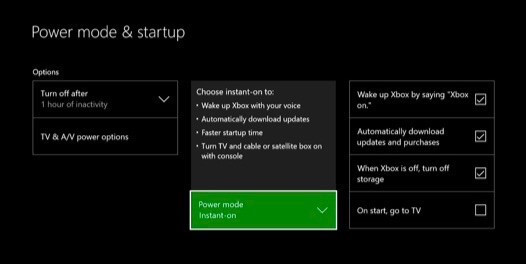 8. Adjust Network Settings
Network configuration can be daunting, especially if you aren't sure what to do. However, it is a fairly straightforward process. Sometimes you just need to adjust the network settings to clear up some of the issues.
Navigate to Settings > Network > Advanced Settings.

Select Alternate MAC address > Choose Clear.

Once you are done clearing the MAC address, the console should restart.
Once the console is booted back up, load the game to see if the issue has been solved.
9. Install Apps and Games in Internal Hard Drive
If you are experiencing the error because you are running your games from an external hard drive, then try this solution. Sometimes, using an external hard drive is good for saving space but it could cause some problems. To solve this, simply install your applications and games from your external drive to your internal drive. Restart your console after the files are installed and it should work.
10. Check Xbox Live Status
Finally, you need to check when you get the "took too long to start" error message the status of your Xbox Live services. The reason is that some games are dependent on Xbox live services running properly in order to work. If there is an issue with the Xbox live, then you could encounter the problem of a long start. In order to check on your Xbox live status, follow these simple steps:
Go to the Xbox website and go to Xbox Live core services, this will tell you if the services are running.

If the services are not running then you will have to wait until Microsoft fixes the problem before you resume your games.
Conclusion
While there is no one way to realize what may be the root cause of the issue, the solutions above should cover a wide enough basis for you to diagnose and solve the Xbox games taking too long to start. Always remember to back up your files and games either on an external drive or the cloud so you do not lose anything.