If you have experienced a black horizontal line on Dell laptop screen, it is necessary to figure out the cause to take the right measures for its solution. The black line might increase with time and turn into Dell laptop black screen or even multiple lines and spots. So, before it increases further, it is a must to address the issue.
In this article, we will share the causes and how to fix black line on laptop screen Dell. We will share different methods you can try. Moreover, we will also explain how you can recover the lost data due to this issue.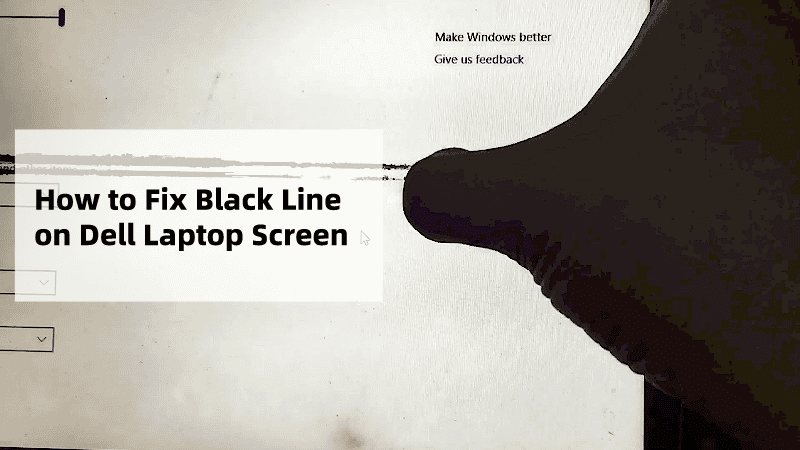 Part 1. What Causes Black Line on Laptop Screen Dell
The Dell laptop display problems vertical lines is what many users have experienced. But the causes of the issue can be different. Here are some of the common causes.
Defective display.

Outdated driver.

Overheating of components and parts.

Inadequate screen resolution.
There are just a few common causes of the black line issue in Dell laptops. However, there can be other reasons as well.
Part 2. How to Fix Black Horizontal Line on Dell Laptop Screen
The black horizontal line on Dell laptop screen is frustrating. If it is due to hardware failure, there is nothing you can do except replacement or repair. However, if there are issues with the software, driver, or settings, they can be fixed in a few minutes.
But how do you know whether there is a hardware issue or not? So, we will check for the defective display, and then we will take you through the methods to solve the issue.
1

Check for Defective LCD Display to Fix dell laptop black screen

You can check the hardware issues with the LCD display through LCD BIST, which is a kind of test.

Step 1: Turn off your laptop.

Step 2: Press the "D" key on the keyboard and hold it. Now, turn on the laptop while holding the key.

Step 3: You will see a colored screen test. Inspect all areas of the LCD carefully, especially the black line.

If you see the black line or other abnormalities in this test, it means there is an issue with the LCD display. So, it must be repaired or replaced.

But if there is no abnormality in the test, you can follow the methods below to solve the Dell laptop display problems vertical lines issue.
2

Adjust Screen Resolution to Fix Dell Computer Black Screen

If the screen resolution is not optimized according to the screen, it will misbehave and show abnormalities. You can try optimal resolution and see if the problem persists.

Step 1: Right-click anywhere on the desktop and click Display Settings.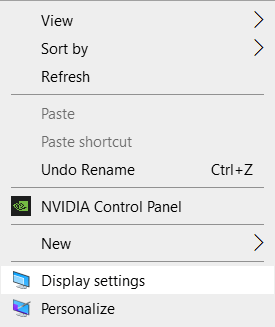 Step 2: You will have a new window. Look for the Display Resolution and click the down arrow.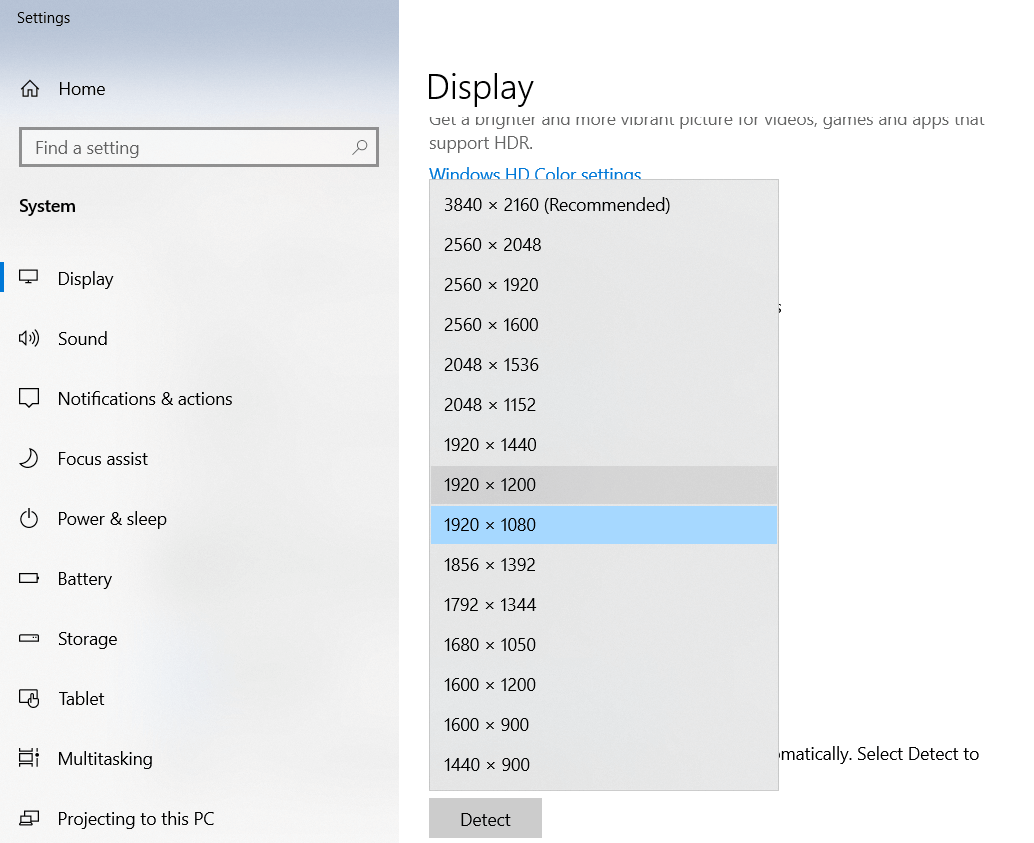 Step 3: Select the recommended resolution.
Now, if the back line problem has been solved after changing the resolution, you don't need to do anything else. Otherwise, move to the next solution.
3

Update the Driver to Fix Black Screen on Dell Laptop

Outdated graphics drivers create conflicts and issues. Make sure they are up to date.

Step 1: Open Device Manager.

Step 2: Click the down arrow of Display Adapters.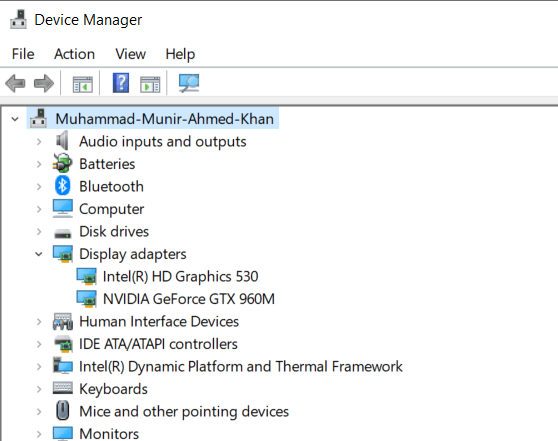 Step 3: Right-click on the graphics card and click Update Driver.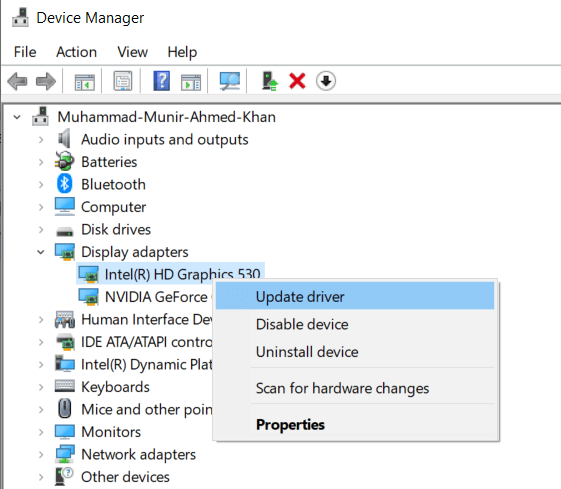 Step 4: You will see a new window. Click Search automatically for drivers or you can click the second option if you have downloaded the driver on your computer.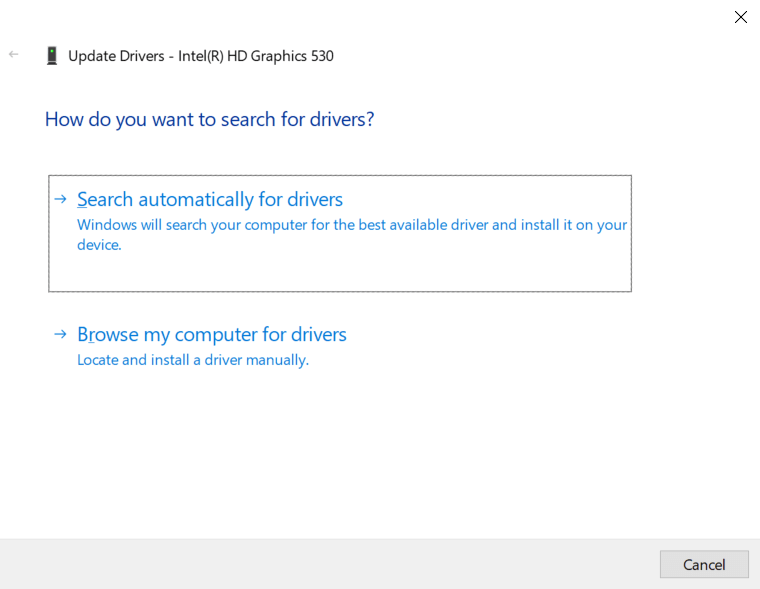 4

Hard Reset to Fix Dell Laptop Black Screen

A hard reset can be helpful in solving various issues. It drains the static electricity, which ensures proper supply to all parts and components.

Step 1: Turn off your computer and disconnect the adapter and all devices connected to the laptop.

Step 2: Carefully remove the battery of the laptop. Make sure to follow the standard procedure.

Step 3: Press the power button and hold it for 20 seconds. It will drain the residual power.

Step 4: Now, you can connect the battery and devices again. Turn on the laptop and check if the display is working fine or not.
5

Try Troubleshooter

If the above solutions didn't fix the black horizontal line on Dell laptop screen, you can use Troubleshooter. It might find the root cause of the issue, and then it will be easier to fix it.

Step 1: Type "settings" in the Start search bar and open Settings.

Step 2: Click Update & Security.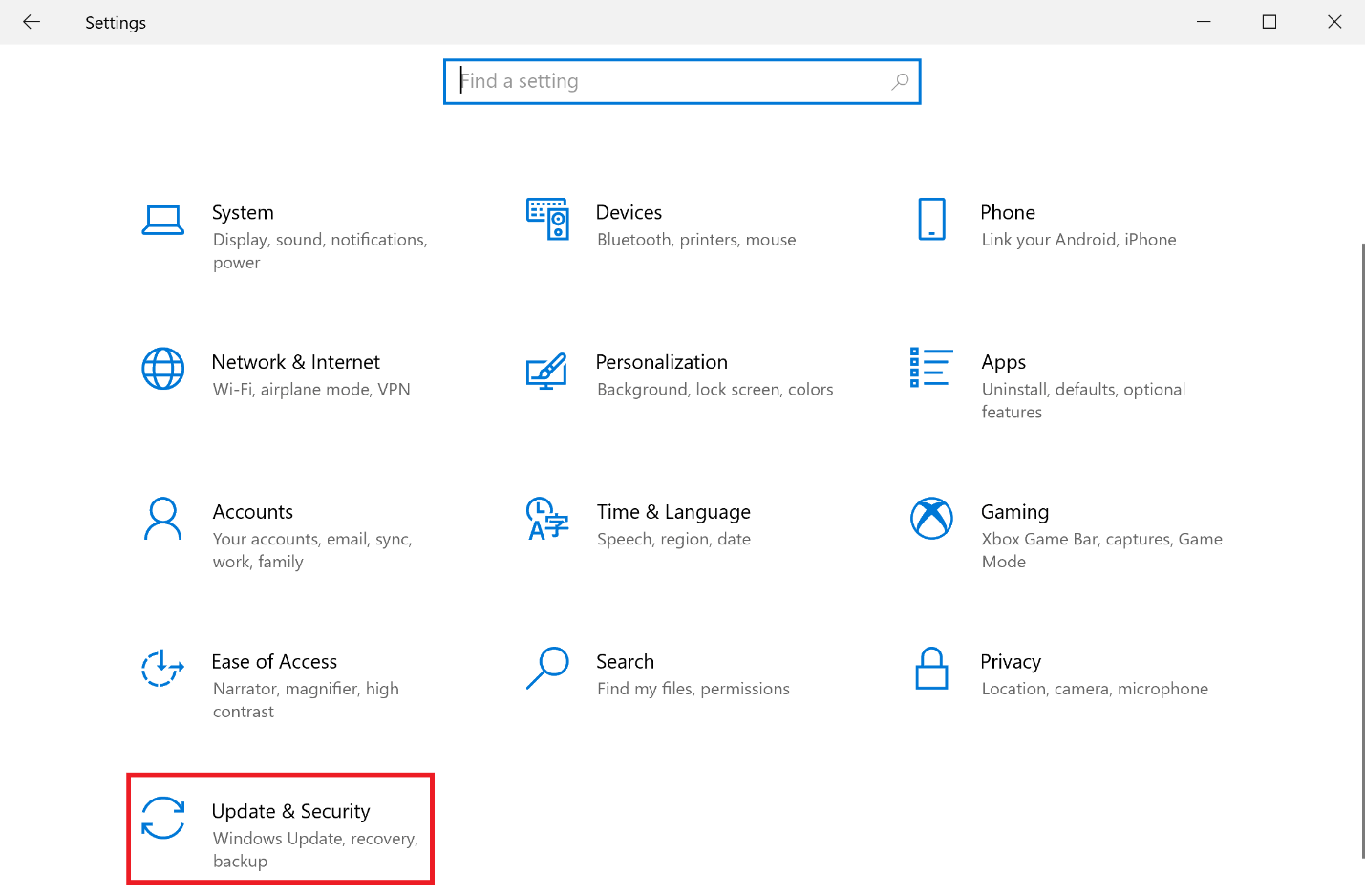 Step 3: On the left, click Troubleshoot. Then, click Additional Troubleshooters.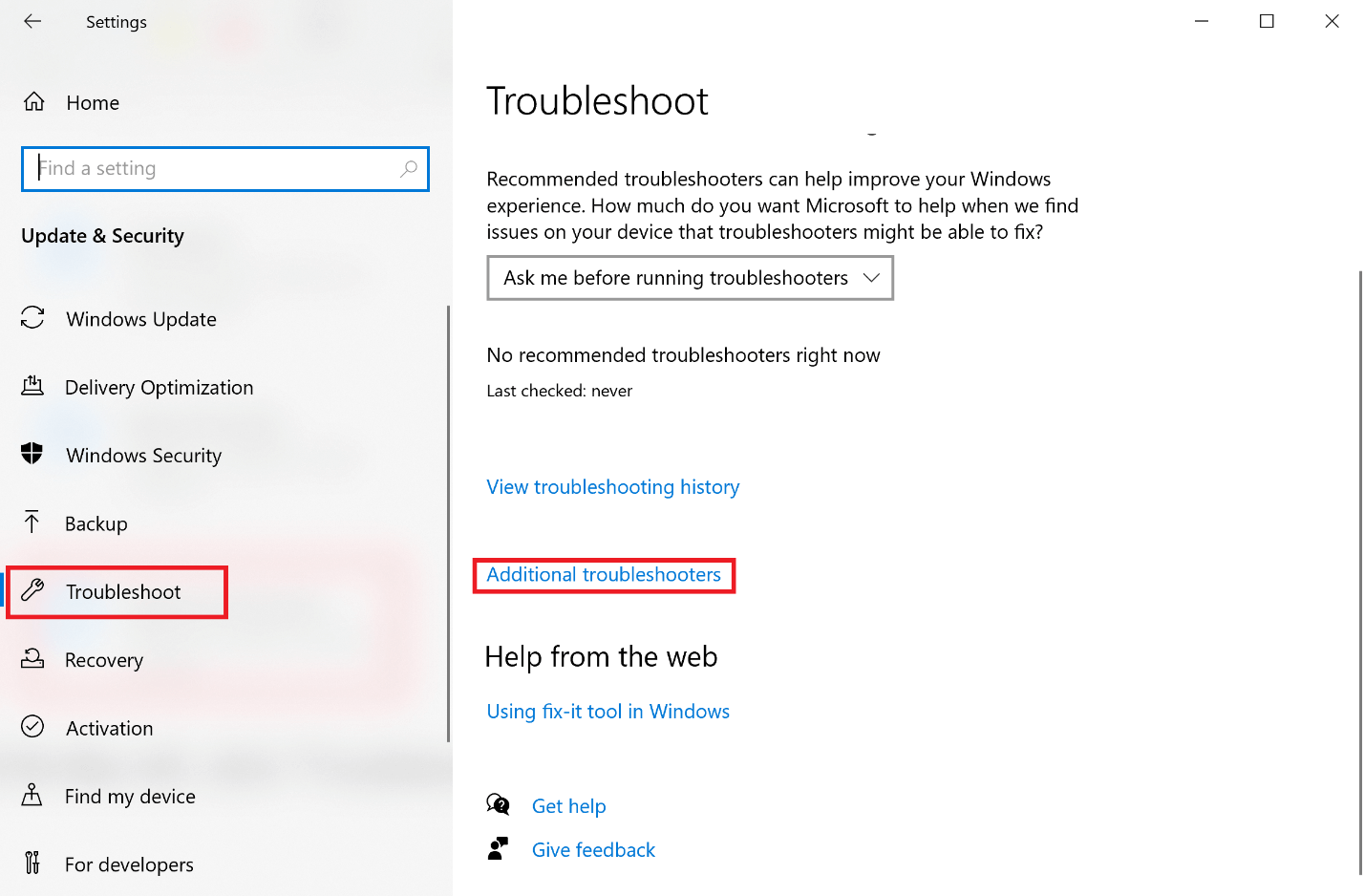 Step 4: You will see multiple troubleshooters here. Run Video Playback and Program Compatibility.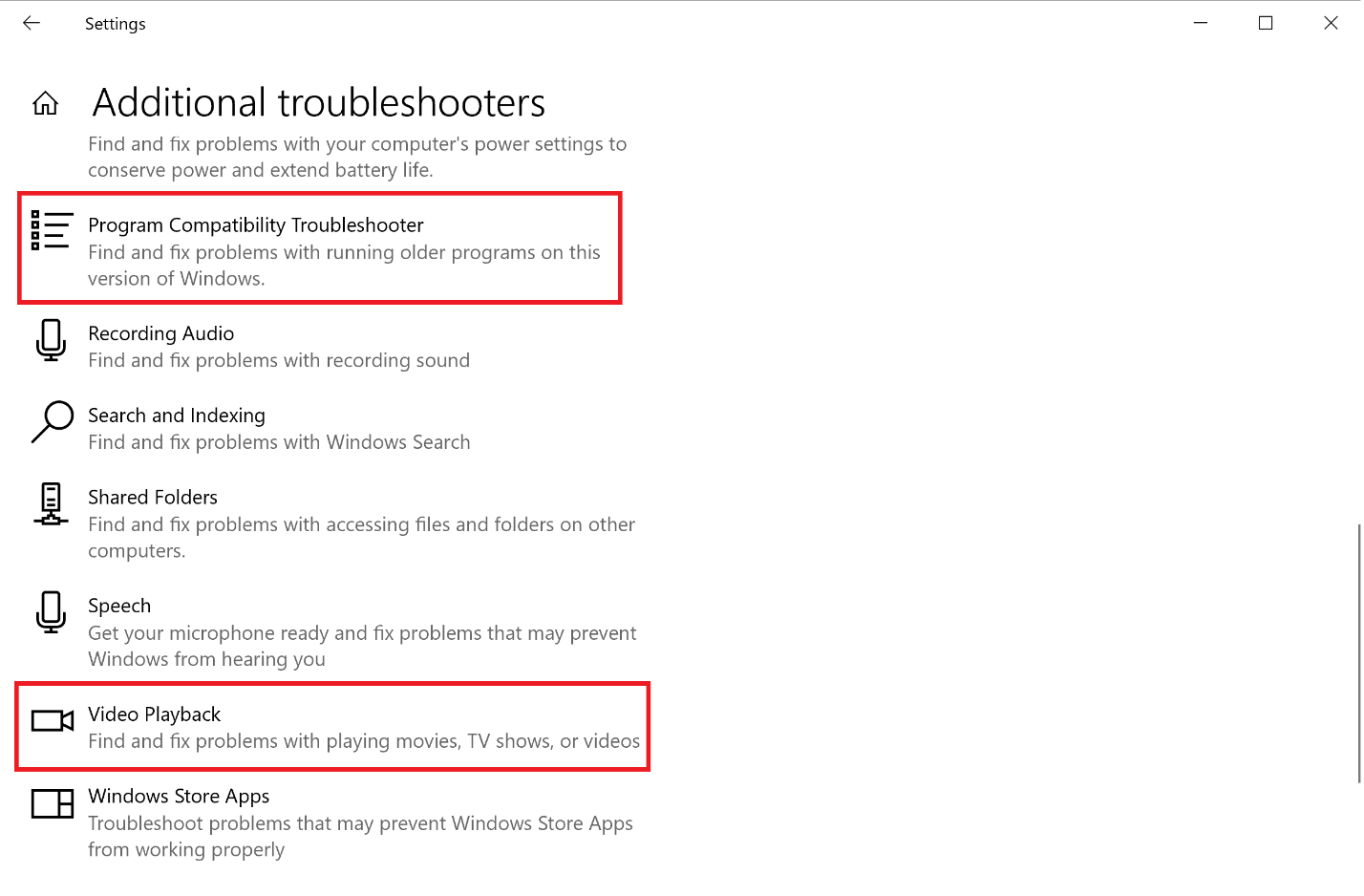 Part 3. How to Recover Lost Data Due to Dell Laptop Black Screen
If you have lost data due to black line on laptop screen Dell, you can recover your precious data using a data recovery tool.
Anyrecover can help you get your data back without any hassle. It scans your internal or external drives thoroughly and finds the 1,000+ file formats. All your videos, images, documents, and other types of data will be recovered. Even if you have unsaved files due to a black screen, AnyRecover can easily help you recover it.
The best part is that if your files are corrupted, they can be repaired through AnyRecover's AI repair tool. It offers excellent results of data recovery and recovers everything you need in a few simple steps.
Step 1: Download the latest version iMyFone AnyRecover from the official website. Install it on your computer.
Step 2: Open the tool and click Data Recovery.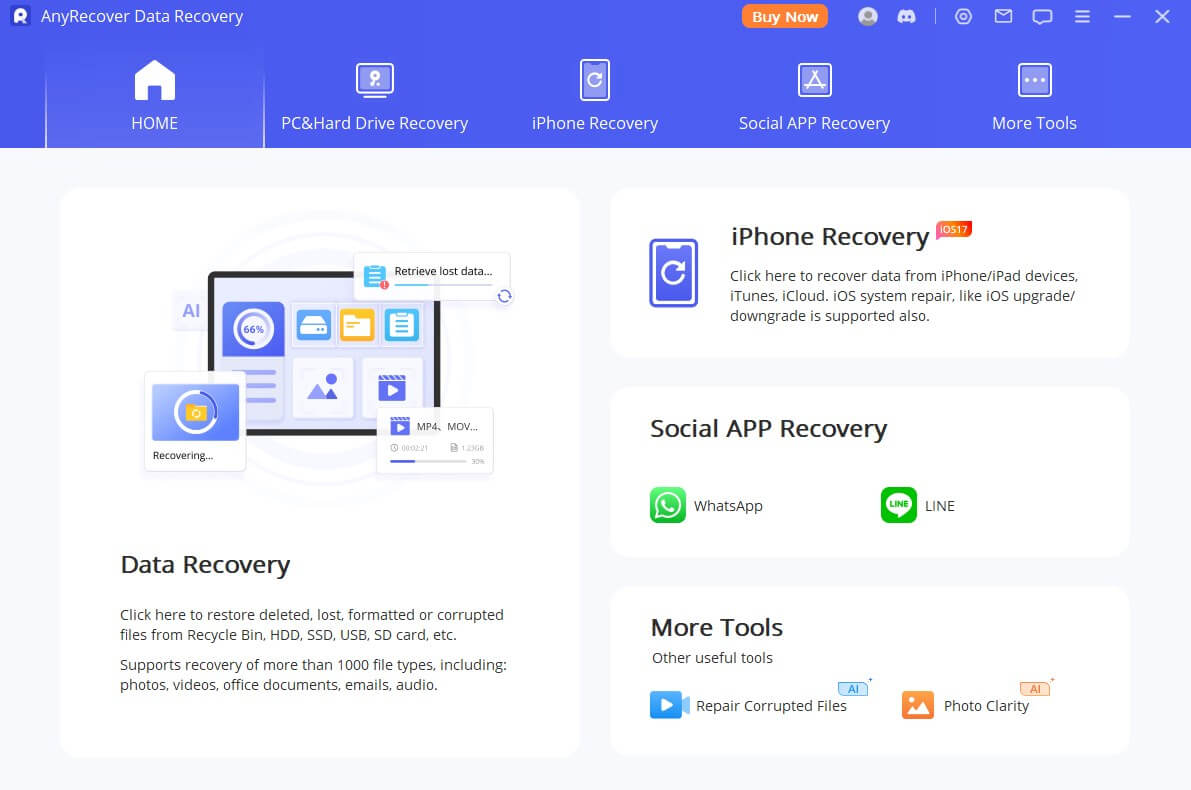 Step 3: Select the drive or folder from where you lost your data.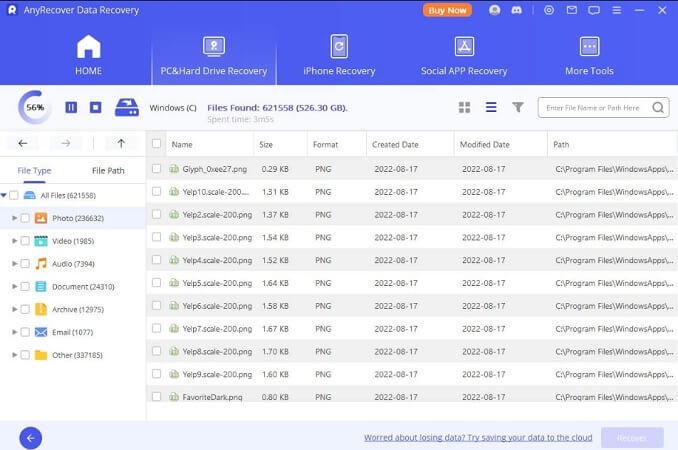 Step 4: The scan will start automatically. After completion, you can select the files you want to save. Click the Recover button.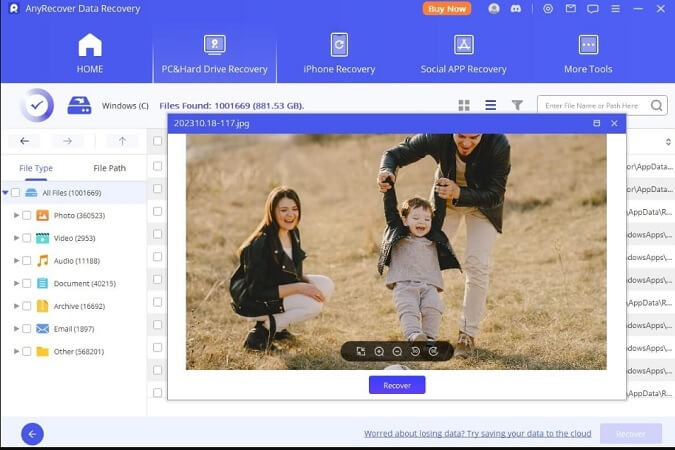 Step 5: Select the location where you want to save the file and let the process complete.
Conclusion
A black horizontal line on Dell laptop screen is a common issue that many users have faced. First, check for the defective display. If you see abnormalities in the display test, get the display repaired or replaced. But if there is no issue in the display, you can try the solutions we have discussed. For any data loss, you can use Anyrecover. It will recover all your lost images, videos, documents, archives, and almost anything in a few minutes.
Official Video guide on How to Fix Black Screen on Dell Laptop