With the development of the Windows operating system, Microsoft has more and more mechanisms to protect its data and the operating system. Key enterprise organization information typically consists of multimedia files, encrypted data and corporate records. Effective data recovery solutions help recover lost information in the event of a computer failure or other disaster.
In this article, we will introduce the Dell Backup and Recovery software to help you recover lost data on your Dell computer or laptop. A perfect alternative recovery tool is also presented for you if Dell Backup and Recovery can't help you out.
Part 1. Dell Backup and Recovery Review
If you are using a Dell computer that came with Windows 8, Windows 8.1, Windows 10, or Windows 11, for example, you already have the recovery application. Dell now ships its computers with the Dell Backup and Recovery tool already installed and can back up the files pretty well. Data loss often occurs due to hardware failure, sometimes viruses or human error. To be sure, you will always know how to back up your data and learn to do it right. If for some reason you have deleted the tool, there is no need to worry. Download it free and install it on your computer.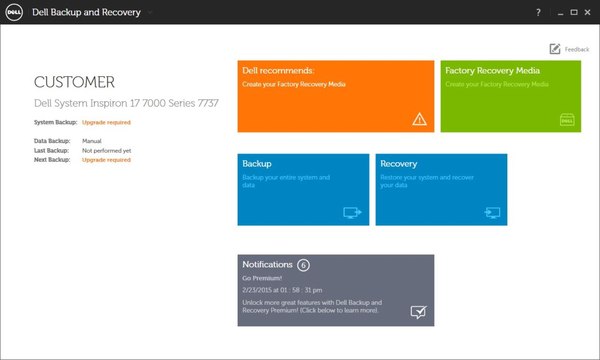 Features of Dell Backup and Recovery
Backup and restore specific categories of files, such as videos, music, and pictures or backup and restore the entire system partition.
Now it supports the ability to back up application media, according to your end user license agreement.
It does not need to be restarted in the Windows recovery environment to create the backup images of your system. The images are now created in the operating system.
Functional cosmetic enhancements for facilitating user selection of the type of backup medium and location.
It supports a variety of backup media, including external USB media, dual-layer DVD, Blu-Ray (Windows 7 and 8).
Cons of Dell Backup and Recovery
It can only be employed on dell devices.
You have to install and backup in advance, or you can't restore the backup when you accidentally lost data.
It will overwrite all previous data.
The user-created system partition might as well vanish after recovery.
Part 2. Best Alternative of Dell Backup and Recovery – AnyRecover (Windows 11 Supported)
AnyRecover a professional data recovery software that can handle data loss due to system errors or accidental deletion. It also works for the Windows and Mac versions, so you can recover data employing the AnyRecover, no matter what PC or Mac you use. AnyRecover provides an easy-to-use interface that is one of the best recovery tools, helping you to secure and restore data easily.

Why AnyRecover is the best alternative?
It supports all storage devices for all brands on both Windows and Mac.
AnyRecover helps to recover more than 1000 file formats no matter you lost them accidentally or deleted deliberately. No backup is needed.
AnyRecover retrieves data selectively and results in no data loss.
You can check the free trial before buying this great software.
We'll show you how to easily restore your data using AnyRecover.
STEP 1 Download, install and run AnyRecover. Select a recovery mode according to your requirements.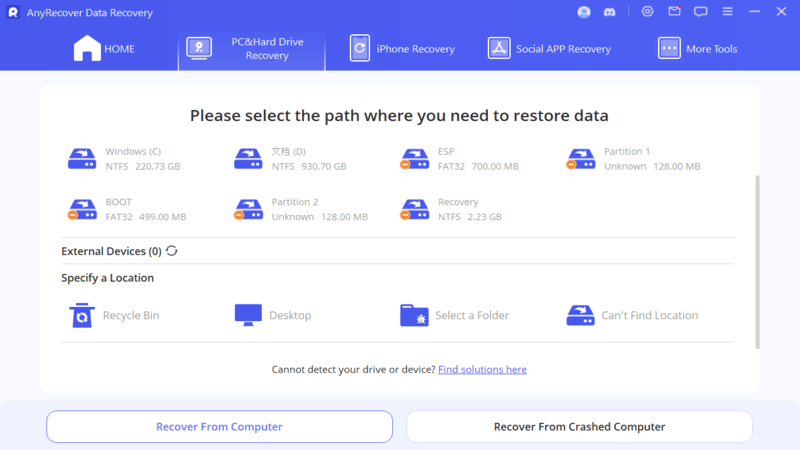 STEP 2 Set the path for the location of the data where you want to find the lost files, and then select the file types you want to restore. Then click the Scan button.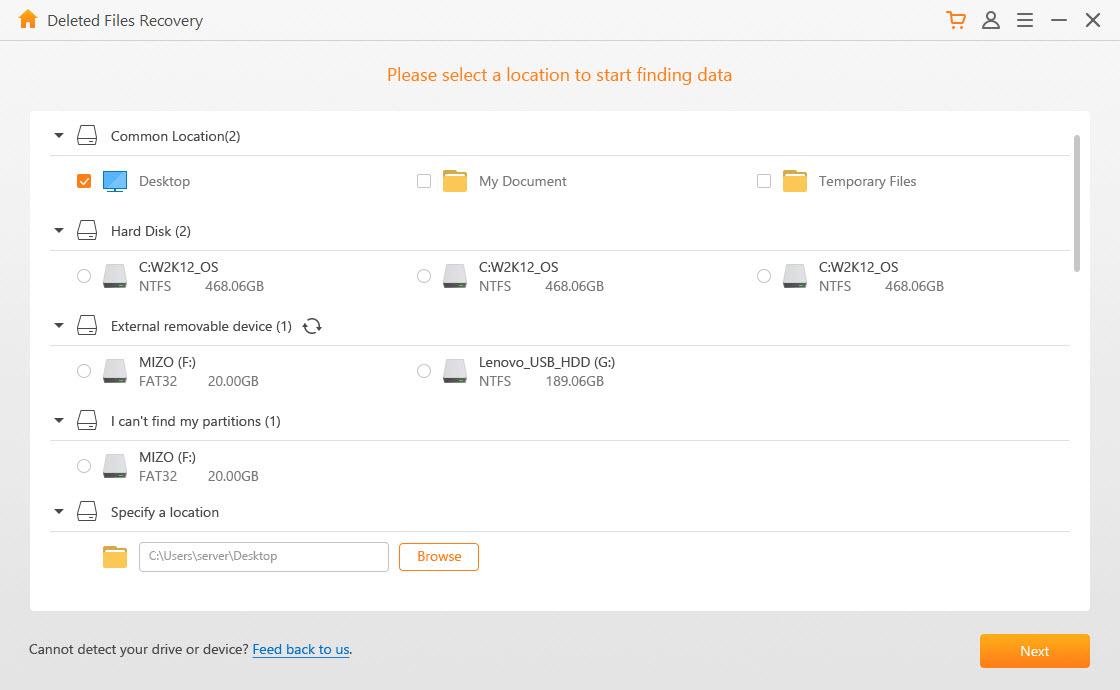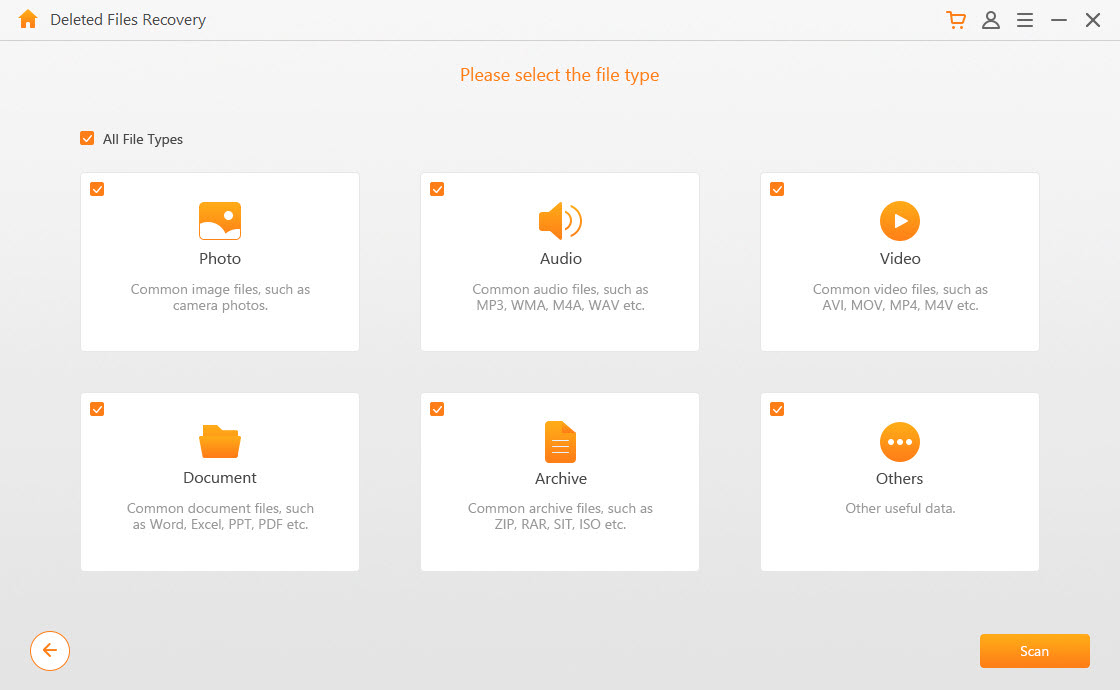 STEP 3 Preview the files listed before restoring and saving them. Select the files you want and click the Restore button.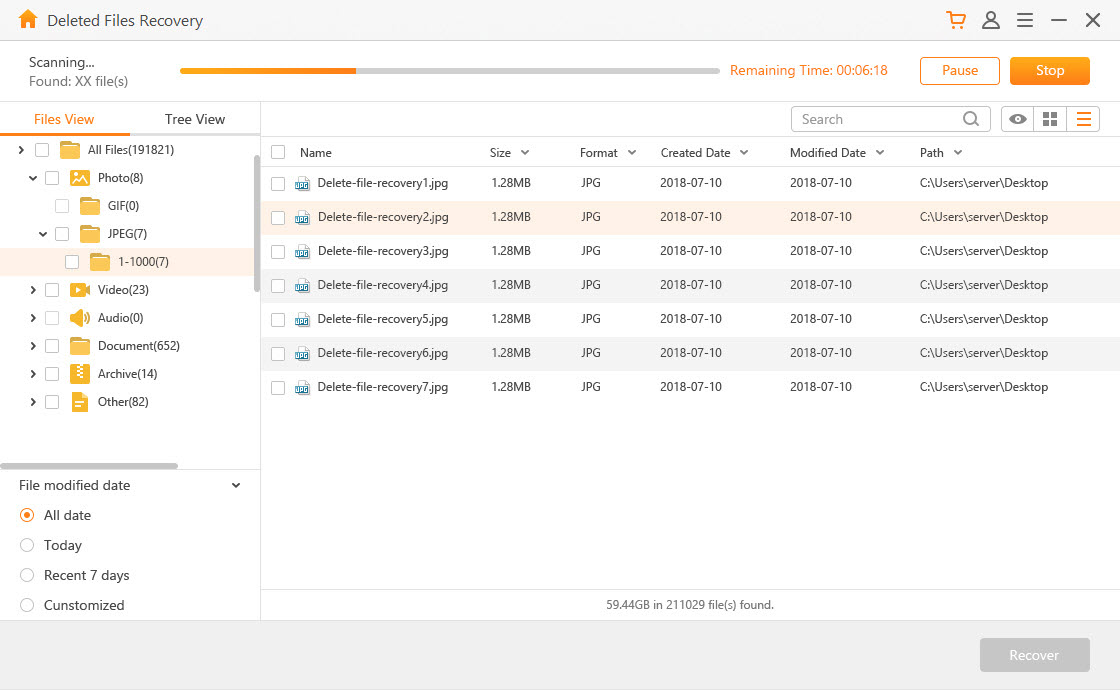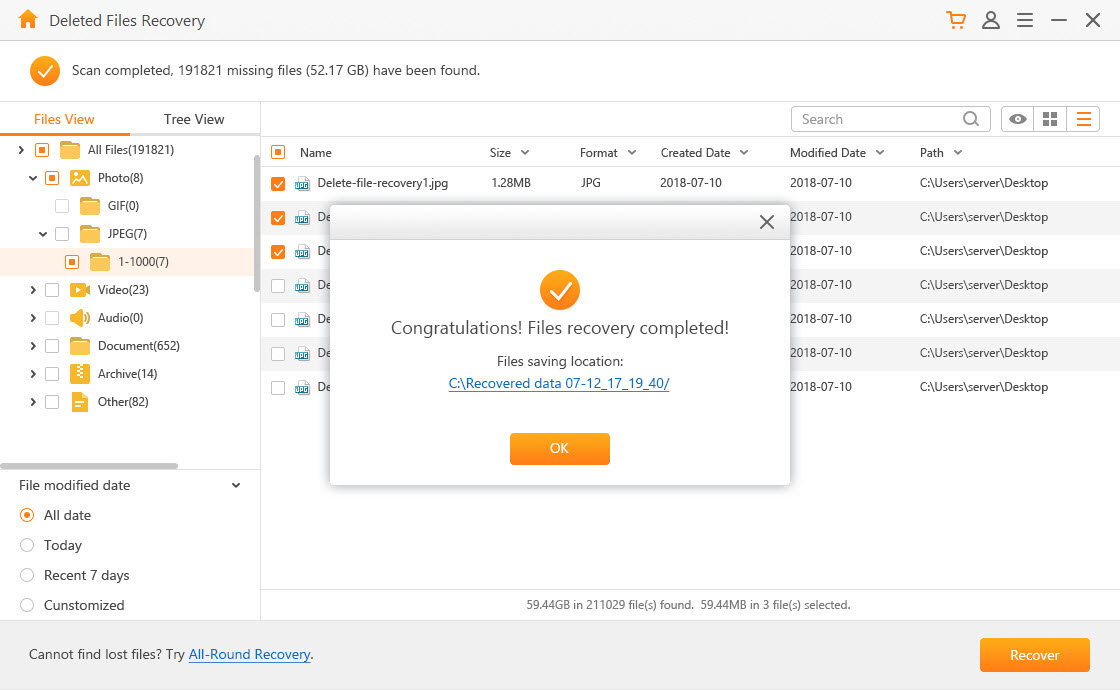 Conclusion:
As you can see, you can easily recover any lost files with AnyRecover without limitations. Now you know what Dell Backup and Recovery is and how to truly recover your Dell PC on Windows with the best alternative (AnyRecover). It's time to restore your Dell files on Windows 11, 10, 8, 7 and even Mac OS. Try it for free!