Data recovery is one issue that can come haunting you at any time in life. Well, there can be multiple ways for you to recover data by either seeking data recovery services or by using data recovery software. The choice is yours, but let us make it easier for you by reviewing one of the most popular data recovery service providers, the DriveSavers Data Recovery.
Part 1: DriveSavers Data Recovery Full Review
The DriveSavers Data Recovery offers one of the best services in the data recovery industry. It is experienced in recovering data lost caused by many situations ranging from to computer crashes to human errors. To make you better understand it, you could check out its following aspects.
1

Pros and Cons of DriveSavers Data Recovery
Pros

Cons

Provides services for all types of storage devices including HDD, SSD, CF and Mobile storage.

There is a high recovery rate (almost above 90%) for the data files.

Your data stays safe with DriveSavers Data Recovery which makes it a number one choice for the enterprises and other organizations.

The highly sterile work environment for data recovery.

The pricing is high, which makes it an exclusive service mostly used by businesses.

The time for recovery may take a few days, which can cause a lag in the work for users.

Due to the high workload, communication between users and the company often becomes an issue.
2

How Much Does DriveSavers Data Recovery Cost?

DriveSavers Data Recovery price varies based on a few factors. These factors include:
The capacity of the device.

The level of damage to the drive/data.

The level of recovery that is achieved.
Once you send the device there will be an evaluation process based on the package you have selected. The standard plan provides you with 1-2 business days while the economy plan has a waiting period of 5-7 days.
Thus, based on all the scenarios, the price of the operation is determined. As a ballpark figure, the average price for the recovery of a regular data drive can cost anything from $800 - $2000, with a 70% recovery of the entire data.
3

Recovery Environment

One of the standout features of DriveSavers Data Recovery is their state-of-the-art ISO 5 Class 100 recovery environment. In layman terms, it translates to a very clean working environment where there are fewer than 100,000 particles, where the normal air contains almost 35 million particles. This makes DriveSavers Data Recovery as a number one choice of the enterprises and high-tech firms who cannot afford to lose their data to dusty recovery rooms.  
Part 2: Why Not Try Data Recovery Software First?
While DriveSavers Data Recovery is a wonderful and reliable option for data recovery, its exorbitant prices make it a very difficult solution for normal users. Thus, users who do not have very sensitive data in their drives or are unable to afford the high prices of the DriveSavers Data Recovery can go for data recovery software like AnyRecover from iMyFone.

1. What Is AnyRecover?
AnyRecover is one of the most versatile and robust data recovery tools out there. Through 3 simple steps, it can help you recover data from various scenarios like wiped hard drive, formatting, system crash and virus attack. What's more, able to perform data recovery from a wide range of devices, AnyRecover also supports 1000+ formats of files recovery. With AnyRecover in hand, you can do all your data recovery yourself sitting at home and enjoy its multiple benefits. (Windows 11 supported)

AnyRecover Other Features Include:
With advanced algorithms, it scans files by type and time, and you could preview them before recovery.
The recovery process is absolutely safe and none of your files will be damaged or overwritten during the recovery process.
98% success rate at recovering lost files which is a very high percentage in terms of data recovery software and services.
Each user could recover up to 8 files for free and enjoys friendly customer service.
2. How to Recover Any Files Quickly and Safely
After downloading the AnyRecover software, you can just simply open the tool and start operating the following easy-to-use steps.
Step 1 Choose the location where your data was lost and click Start button.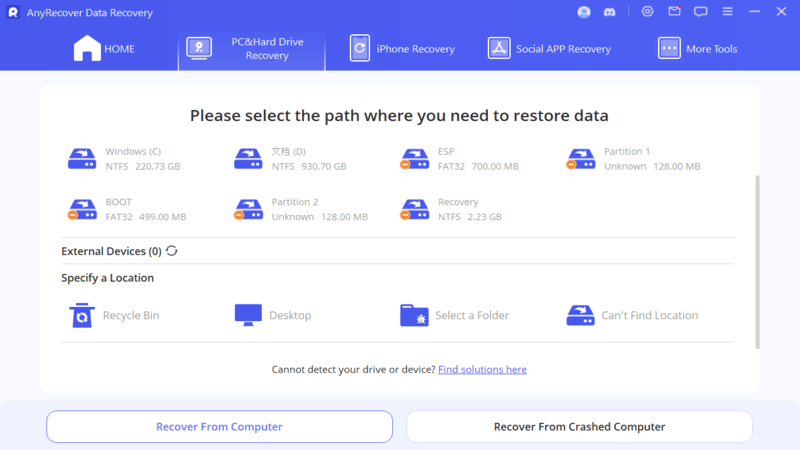 Step 2 The software will begin scanning all of your lost files in the location you chose.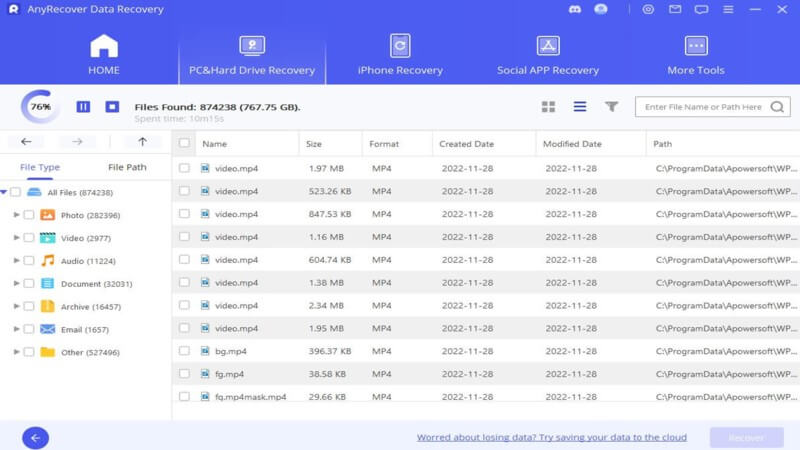 Step 3 After that, choose the files and click Recover button to finish the process.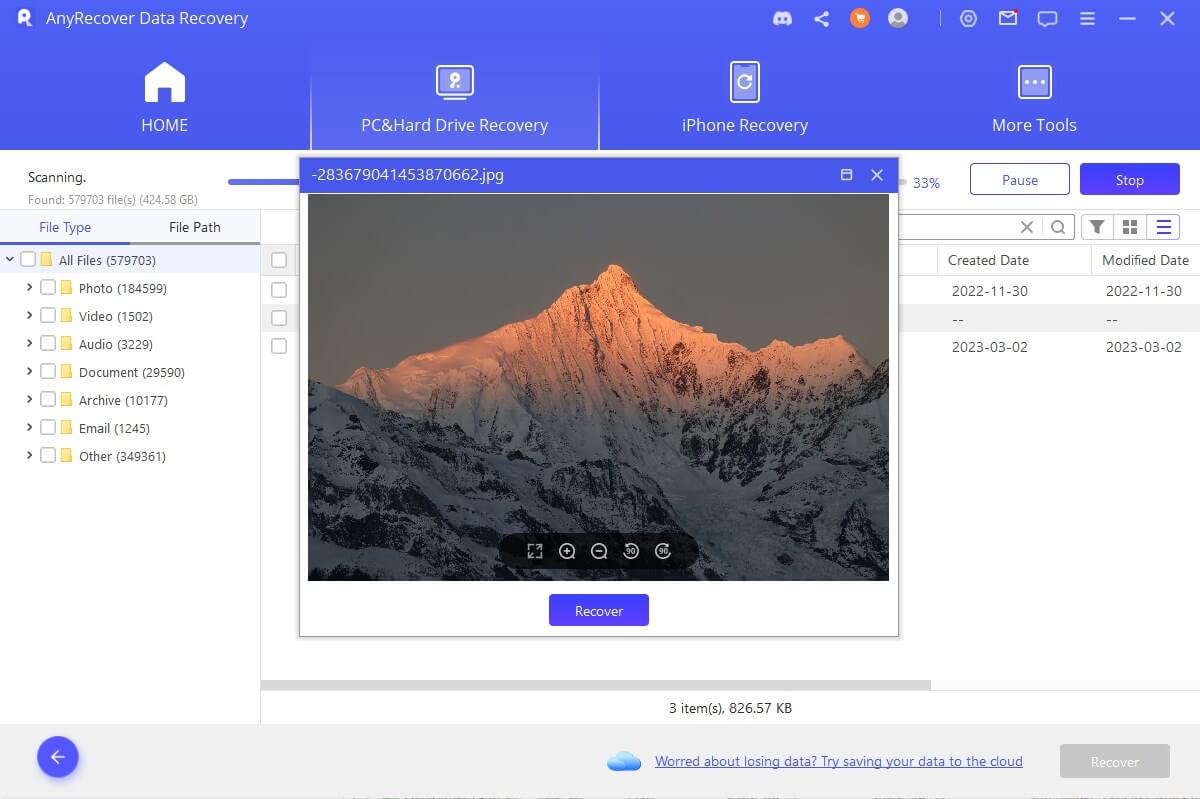 Conclusion
The DriverSavers Data Recovery is truly a good data recovery software, but its high price and time cost are prohibitive for many individuals and home users. For better choice, iMyFone AnyRecover can satisfy all needs that DriveSavers offers. Just give it a try now and you won't feel disappointed. Finally, any problems or questions, please be free to contact us.