Dashcam, also known as driving recorder, car camera, or car DVR, is one of the most essential car accessories. In the case of a roadside event, the video evidence from a dashcam will play an important role to decide who is at fault. However,  such video recordings are prone to get lost, which makes it harder to explain a road accident.
Do not worry if you are stuck in this situation, read this guide to get the best dashcam recovery software for retrieving or viewing deleted/lost videos from your dashcam(Tesla and other car are compatible).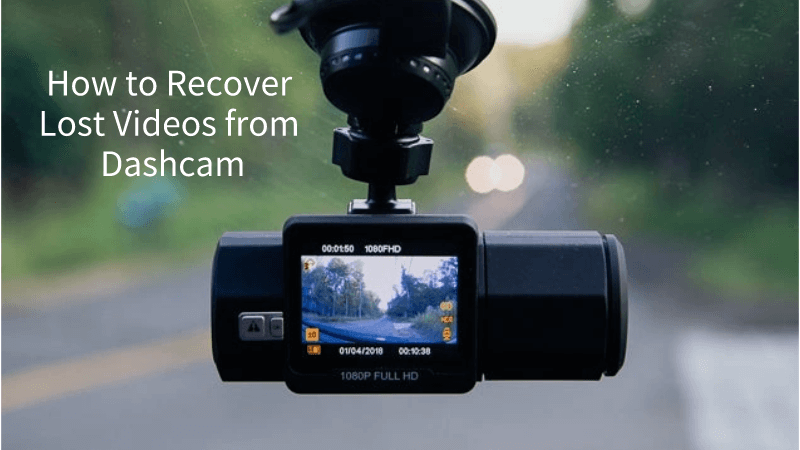 Cam Recovery Software
Now download Anyrecover to recover tesla dashcam footage in one click. 100% secure and legit data recovery Tool.
Can A Deleted Dashcam Footage be Recovered?
The simple answer to this question is Yes. Before showing how to recover deleted dashcam videos, we must first understand how a dashcam works and why your dashcam footage was lost.
1.1

How Does a Dashcam Work?

Dashcams are fitted on the windscreen or dashboard of a vehicle and are powered by a cigarette lighter or the car's fuse box.

Immediately you start the car, the dashcam begins to record videos in short clips and saves them to the memory card inserted in it. These videos can be saved in several formats, such as MP4, AVI, M4V, MOV, and similar formats compatible with most computer video players.
1.2

Why Your Dashcam Videos Get Lost?

As highlighted earlier, dashcams save video recordings in the inserted SD card. Unfortunately, these cards are prone to data loss. Footage from the dashcam SD cards can get lost due to the following factors: 

The SD card sustains physical damage.

The SD card was inserted into a virus-infected device.

You removed the SD card while the dash camera is still recording.

The SD card memory got filled up and still tasked to record new footage.

Bad blocks on the SD card, which are caused when you exceed the read/write cycle limit.

No matter how your videos get lost, the next section will show you how to get back the dashcam missing footage easily.

Further reading: How to Recover a Damaged SD Card without Formatting
Part 2: How to Recover Lost/Deleted Dash Cam Footage?

There are several ways to recover deleted dashcam videos – you can do it manually or with the help of dashcam recovery software. Manual methods must be performed by season techies at a very high cost, while specialized video recovery software allows you to recover or download lost Tesla dashcam footage in just a few clicks on your own. In this regard, the application used by industry experts is AnyRecover.
As an all-in-one data recovery software, Anyrecover supports recovering data from Windows, Mac computer and iPhone/iPad devices. It can retrieve your videos from SD cards that are corrupted, inaccessible, formatted, virus-infected, having bad sectors, etc. It's fast and highly efficient, and has been recommended by leading media; continue reading to discover key features of this program.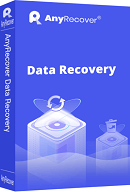 Key Features:
Recover the dashcam missing footage in different formats – MOV, M4V, 3GP, MPG, MKV, AVI, etc.
Recover files from any storage device – SD cards, external hard drives, USB drives, laptops, SSDs, etc.
Handle various data loss scenarios – Permanent deletion, formatted devices, lost partitions, emptied recycle bin, etc.
Super easy to use – No tech experience required, anyone can perform data recovery on their own.
Repair corrupted files – Repair damaged videos, photos, files, and audio with AI.
Recover Lost Dashcam Footage with AnyRecover
First, download AnyRecover on your computer, connect the SD card to computer with a SD card reader, and choose "Data Recovery".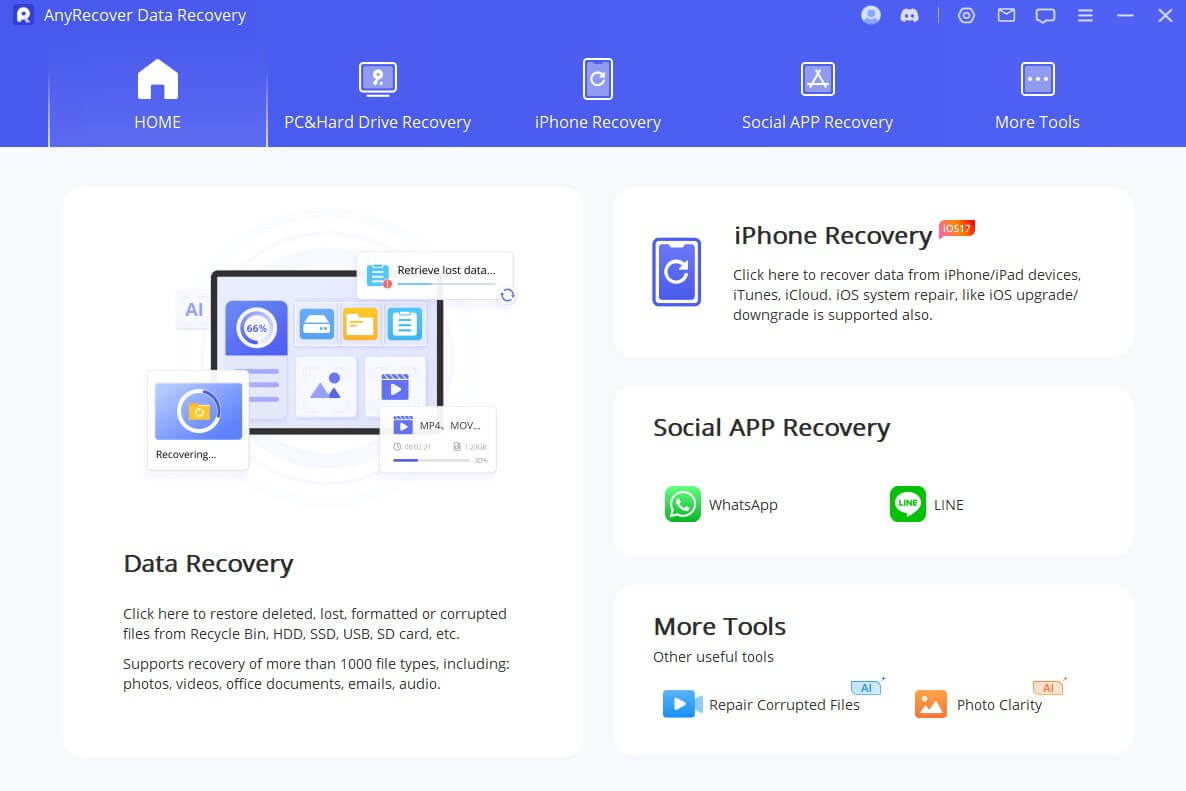 Step 1: Select your SD card in the "External Devices" tab.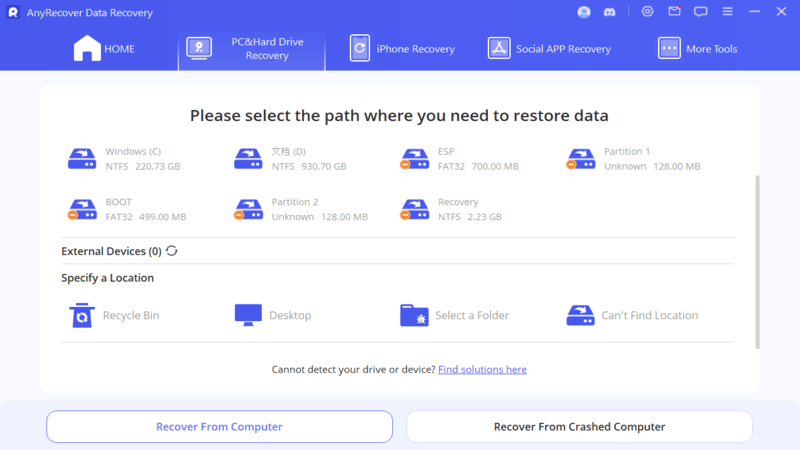 Step 2: Click on "Start" for the program to scan your SD card. The time it takes to scan the SD card depends on the volume of data.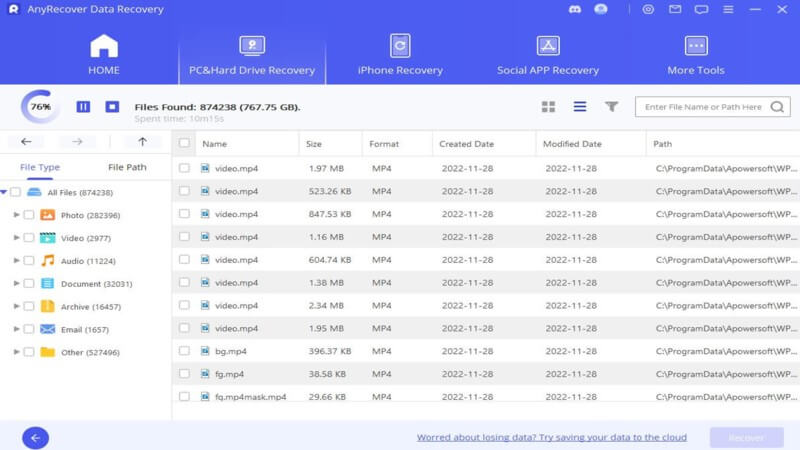 Step 3: AnyRecover will search for your lost videos and display them in an organized way. Select the video you want and hit the "Recover" button.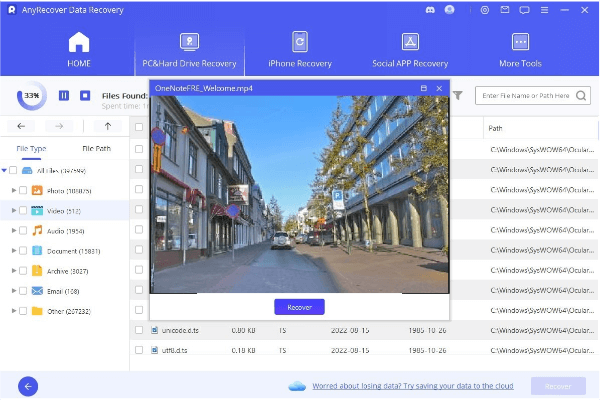 After recovery, if the file is damaged or cannot be opened, you can fix corrupt video files with AnyRecover Ai repair function. Go to the Video Repair module from the home page and then add your corrupted dashcam. Within a few minutes, the broken/corrupted files will be repaird.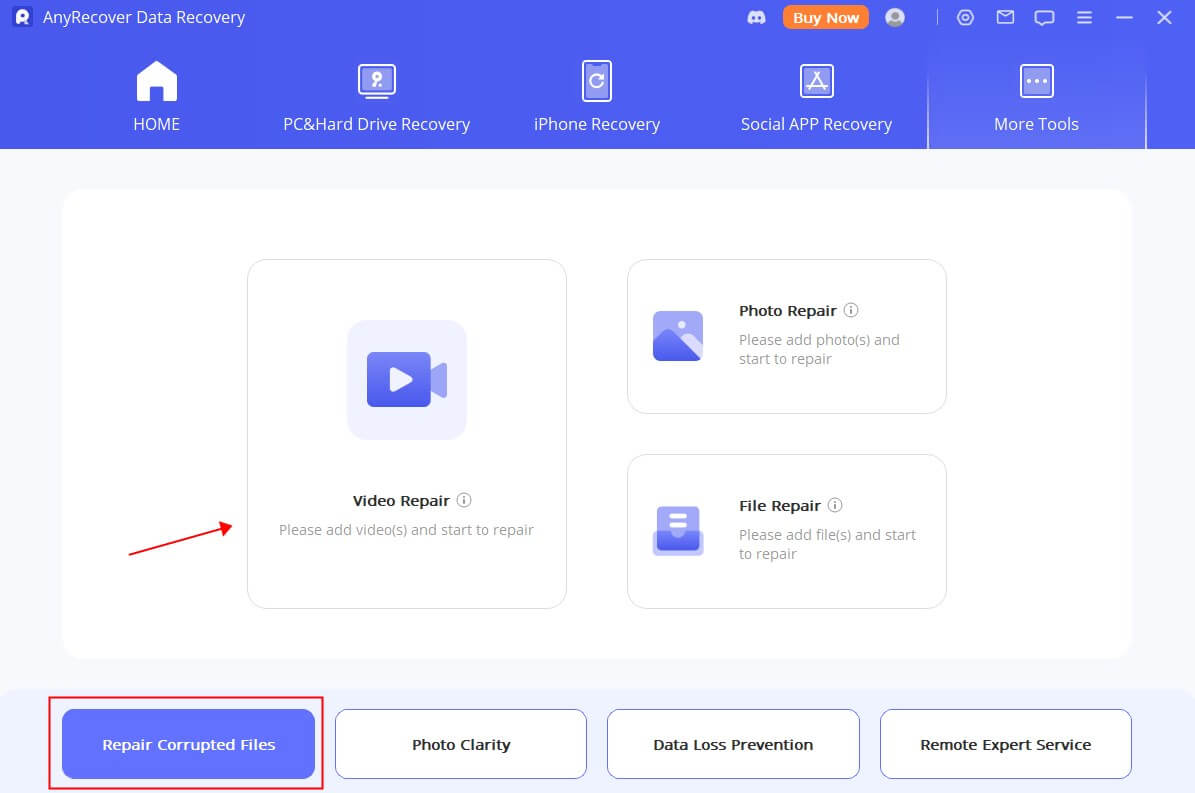 Video guide on how to view tesla dashcam footage and how to recover it
How to Recover Overwritten Video Files from Dashcam?
Memory cards have a limited storage capacity. So, if the card gets full and you're still recording, the dashcam starts to overwrite the oldest footages to make room for the new recordings.
Theoretically, the overwritten videos cannot be directly recovered, even with a third-part recovery tool. But you can still attempt to get back videos using the two methods presented here. 
Retrieve Overwritten Dashcam Footage from Backup
When the dashcam overwrites the earliest recorded videos, you can get them back from the backups you have created. To prevent the old dashcam videos from being overwritten, you are recommended to transfer them to your PC or a separate storage medium.
Retrieve Overwritten Dashcam Videos with Data Recovery Software
If the backed up videos on your computer are also lost or deleted, don't worry, you still have a chance to retrieve them with AnyRecover software.
AnyRecover allows you to scan files for free before recovery, so don't hesitate to have a try at the software.
Frequently Asked Questions about Dashcam Video Recovery
1

How long does footage stay on my dashcam?

Usually, the recordings remain on the SD card while the SD card is healthy. However, when there's no more free storage on the SD card, the dashcam begins to overwrite the oldest recordings to create room for new ones.
2

Can you delete Dashcam footage?

Yes, you can delete footage from your dashcam.
First, press the play button.

Select a folder and browse for the footage for deletion.

Hit the "Delete" button and press "OK."
This process may not be exactly identical in dashcams of various models, but this is the general procedure for deleting dashcam footage.
3

Can I retrieve the dashcam footage after formatting the memory card?

After formatting your SD card, you can still retrieve the dashcam missing footage using AnyRecover. However, to prevent permanent loss of the footage, stop using the SD card immediately.
Conclusion
Losing important videos from your dashcam can be a frustrating experience, but it is not necessarily a permanent loss. With the right tools and techniques, it is possible to recover deleted or lost videos from your Tesla and other cars' dashcam.