When it comes to capturing important moments like graduation, wedding, birthdays, etc, GoPro camera has become popular as it is portable and records high-resolution videos.
But a lot more should be considered other than the camera itself — the SD card. Here is where the captured memories are kept hence it plays a vital role. However, you may get confused by the huge array of SD cards in the market when it comes to choosing best GoPro SD cards, right?
In this article, we'll discuss the factors to consider when buying a memory card, and list the best SD cards for GoPro camera, including the HERO 7/8/9 models.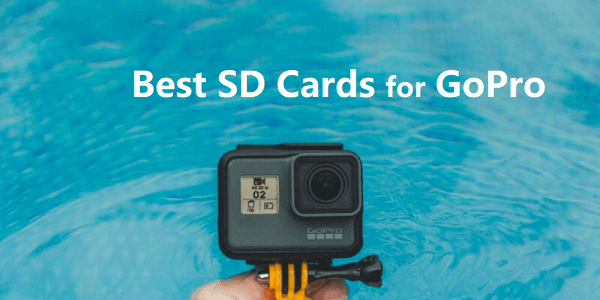 Part 1: What to Consider When Choosing an SD Card?
Different SD cards are available in the market, and you need to choose an SD card that is fully compatible with your camera. These are some factors to consider when choosing an SD card.
Physical Size

Physically, SD cards can be divided into three categories: Standard SD cards (32 mm x 24 mm x 2.1 mm), miniSD cards (21.5 mm x 20 mm x 1.4 mm), and microSD cards (15 mm x 11 mm x 1 mm). Choosing the right card that fits your device is okay.

Capacity

The capacity of the SD card ranges from 2GB to 2TB or more, you may choose one according to the model of your camera. The latest models of GoPro camera can use an SD card of up to 256GB capacity. However, older models like GoPro Hero 7 will comfortably work with smaller cards of 64GB memory space.

Speed Class

SD cards work at different speed rates depending on the type. The speed class shows the minimum write speed of an SD card in megabytes per second.

According to SD Association, cards can be classified as Class 2 (minimum write speed of 2MB/s), Class 4 (4MB/s), Class 6 (6MB/s) and Class 10 (10MB/s). Class 10 is more suitable for full HD recording and is widely used now.

Avoid Fake SD Cards

Even though this sounds strange, there are fake SD cards in the market. So, ensure to buy your SD card from a reputable seller.

Compatibility

There are SD, SDHC, and SDXC formats and some may not work in certain cameras. SDHC (High Capacity) cards can store up to 32 GB of data while SDXC (Extended Capacity) can store up to 2 terabytes.

The latest versions of GoPro cameras like Hero 9 will comfortably work with SDXC cards because of their high level of technology. For GoPro 7 and older cameras, SDHC would be more suitable.

Source: SD Association
Note
1. All cameras need an microSD card of at least Class 10.
2. A new SD card should be formatted the first time your use it, follow this guide to format an SD card on camera.
Part 2: What Are the Best SD Cards for GoPro Camera?
Wondering what are the best SD cards for GoPro cameras including HERO 9/8/7? This article unveils the six best microSD cards. These recommendations are based on customer reviews and official picks, so I bet they will work for you brilliantly. Some of these cards are sold in GoPro shop.
1. SanDisk Extreme/Extreme PLUS UHS-I
Our top selection for SD cards that work with GoPro cameras is Sandisk Extreme or Extreme PLUS UHS-I, because it's compatible with every GoPro model, including HERO9 Black, HERO8 Black and MAX cameras, HERO7, and older models.
Its unique feature is fast speed, making it suitable for recording fast-action activities like extreme outdoor sports. SanDisk Extreme achieves a write speed of up to 90 MB/s and read speeds close to 160 MB/s. With this feature, it is your perfect choice for capturing Full HD videos.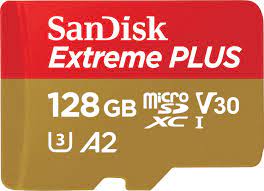 2. Lexar Professional 1000x
This card is also recommended by GoPro official.
Lexar Professional 1000X is of SDXC flash memory type. It performs a read speed of up to 150 MB/s and is therefore suitable for the latest GoPro HERO models.
If you opt for high-quality images, Lexar is at your service. It can capture extended lengths of video. And when it comes to capacity, this best Micro SD cards for GoPro gives you options up to 256GB.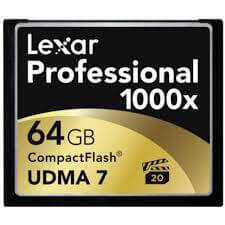 3. Samsung Evo Select
Here comes Samsung Evo Select, which is among the most cost-effective microSD cards for GoPro cameras and is ideal for recording HD video.
It works best on Hero 7. It is suitable for recording high-resolution videos and photos with its fast read and write speeds. You'll achieve up to 95MB/s read speed and 60 MB/s write speed.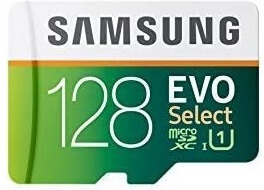 4. PNY Elite-X (UHS-I U3)
PNY Elite-X is highly compatible with GoPro HERO7, HERO 8 and HERO9 versions.
This model's storage space ranges from 32GB to 256GB and can read up to 100MB/s. When it comes to recording, this SD is suitable for recording 4K ultra HD videos.
Likewise, this SD will store and transfer high-resolution videos, documents, music, among other files. It is, therefore, ideal for action cameras, drones, camcorders, and other digital devices.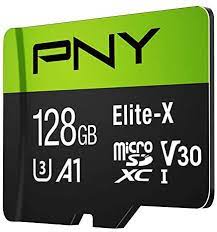 5. Samsung Pro UHS-I
Samsung has a series of memory cards that work really well with GoPro cameras. This model is also recommended by many camera users. It is widely used for CCTV, surveillance, and security cameras.
It works at up to 95MB/s read and 90MB/s write speed, making it suitable for 4K and Full HD recording and playback.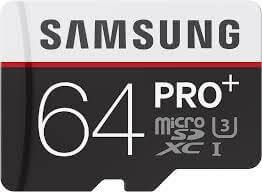 6. Delkin Select
Meet Delkin Select, an SD card from Delkin Devices that's capable of continuous video capture of 1080p footage without any mishaps like dropped frames.
The speed is good enough, managing to keep up with GoPro demanding video settings. Enjoy its efficiency in data transfer from card to your device and access your files immediately.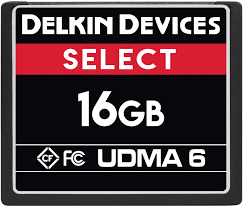 Comparison of the Best SD Cards for GoPro
SanDisk
Extreme/Extreme PLUS
Lexar
Professional 1000x
Samsung
Evo Select
PNY
Elite-X (UHS-I U3)
Samsung
Pro UHS-I
Delkin
Select
Capacity
64GB, 128GB, 256GB, 400GB
32GB, 64GB, 128GB, 256GB
Best at 128GB and 256GB
32GB, 64GB, 128GB, 256GB
16GB, 32GB, 64GB, 128GB
16GB, 32GB, 64GB, 128GB
Compatibility
All GoPro models
Does not support: HERO3, HERO3+, HERO+, HERO (2014)
All GoPro models
Best fit for GoPro HERO 9/8/7
All GoPro models
Best fit for HERO 7 and 8 versions
Part 3: Can I Recover Accidentally Deleted Files from an SD Card?
Just like every other storage device, memory cards also suffer from data loss at times. And I understand how painful it is when you lose the valuable photos and videos from SD cards.
Fortunately, with an efficient data recovery tool, you can recover any lost data from an SD card by yourself. And I recommend AnyRecover SD card recovery software for this purpose.

Tip
Remember to stop further usage of your SD card as soon as you realize you have lost your files, to prevent overwriting of the available data.
Being recommended by renowned media like Softpedia, Cult of Mac, and Techradar, the AnyRecover program works perfectly to recover lost files from your SD card regardless of the reasons. Moreover, it is available for both Windows and Mac systems.

2,061,704 Downloads
Why Choose AnyRecover for SD Card Recovery
It supports recovery of over 1000 data types, including photos, videos, documents, zip files, and more.

This tool will recover data from any storage device like computers, SD cards, internal and external hard drives, USB drives, among others.

It will recover data lost in any scenario such as accidental deletion, formatted devices, corrupted SD card, computer crash, etc.

AnyRecover will restore your files without losing quality at all.

High recovery rate and data security are ensured by its advanced algorithms.
Recover Deleted Photos/Videos from SD Card Easily
Step 1 Download and Install AnyRecover
The AnyRecover software supports both Windows and Mac systems, so download this SD card recovery software according to your system and follow the guide to install it on your computer.
Step 2 Select Your SD Card
Use a card reader to connect your SD card to the computer. Then launch AnyRecover software, you will see an intuitive interface, select your SD card from it.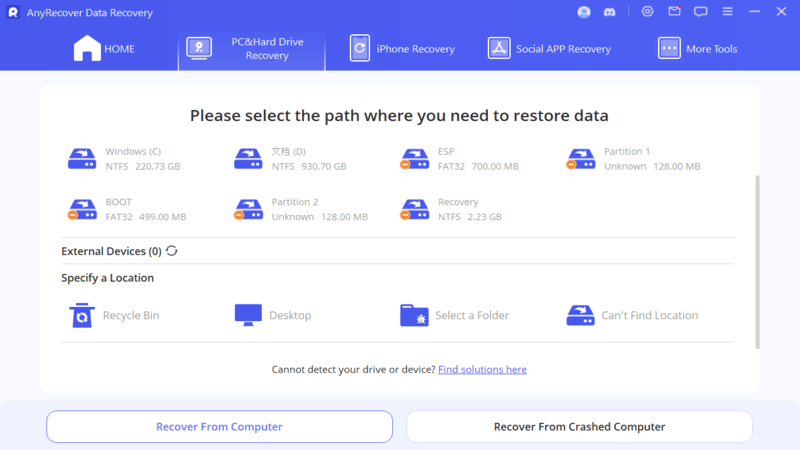 Step 3 Scan the SD Card
AnyRecover will begin a thorough scan the SD card for the deleted files. You can pause or stop the scanning process whenever there is a need and resume anytime.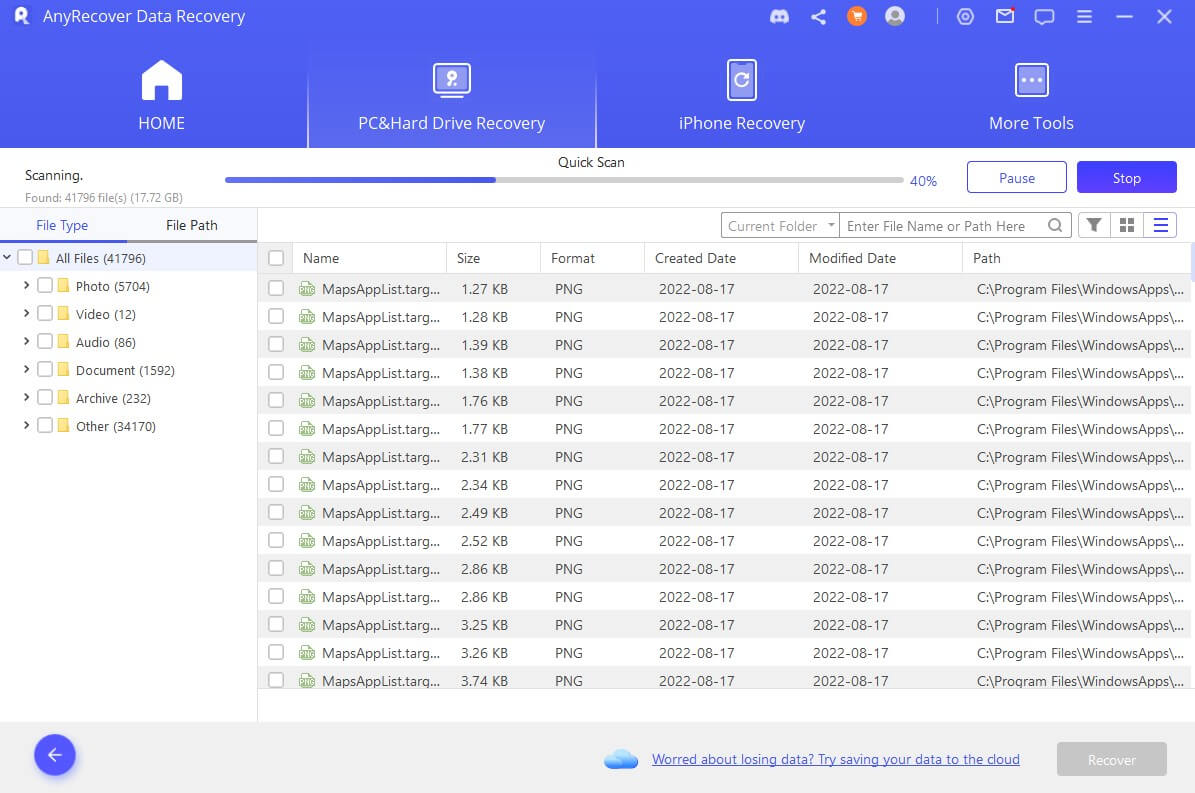 Step 4 Preview and Recover Your Photos/Videos from SD Card
Finally, you may preview the files before the recovery by double-clicking on them. You can also directly select all files and click on the "Recover" button to recover files from the SD card.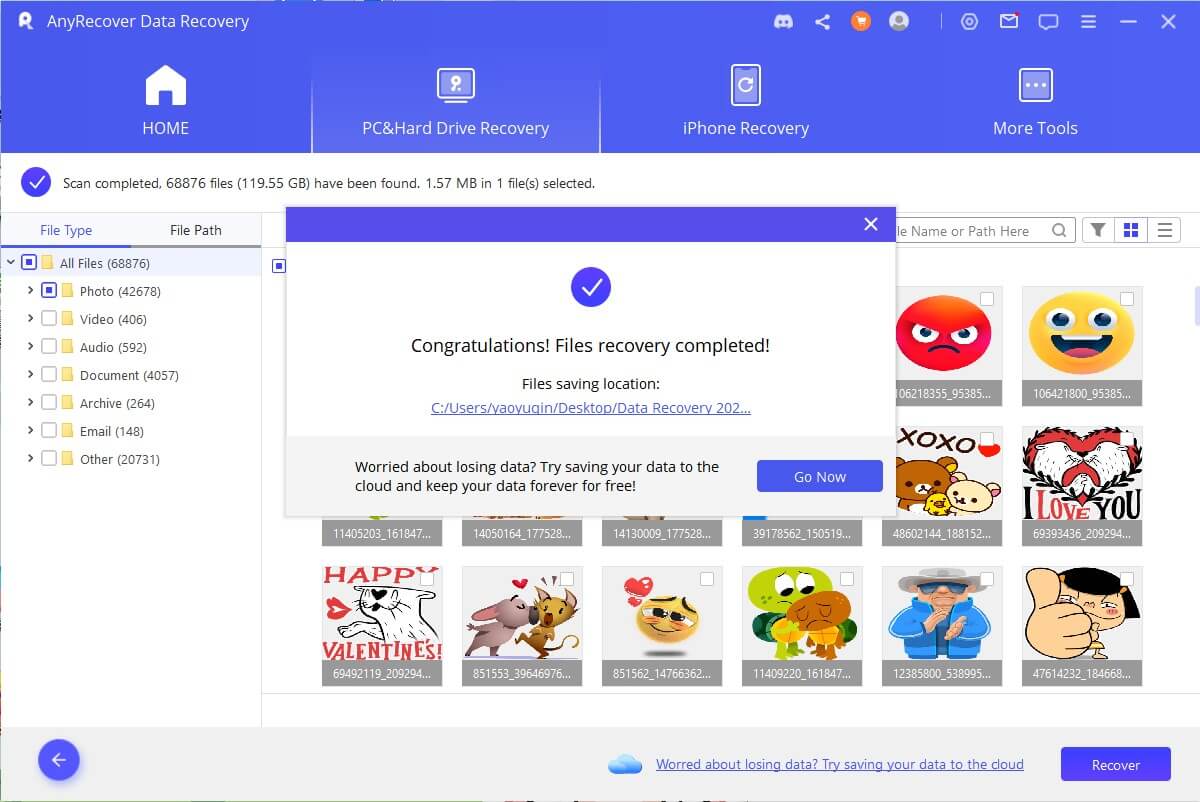 Conclusion
This article has shown you the six best SD cards for GoPro Cameras, including HREO9/8/7; as well as the factors to consider when settling for a specific SD card. And when your data gets accidentally deleted from an SD card, look no further than AnyRecover. It works in a few steps to salvage your data in lossless quality.