If you've accidentally deleted your Blink video footage, don't panic! There are ways to recover your lost videos. In this guide, we'll walk you through the steps to recover your deleted Blink videos, whether you're using Blink's cloud storage or local storage on your Blink Sync Module. So, if you're looking for a solution to recover deleted Blink videos, keep reading to learn more.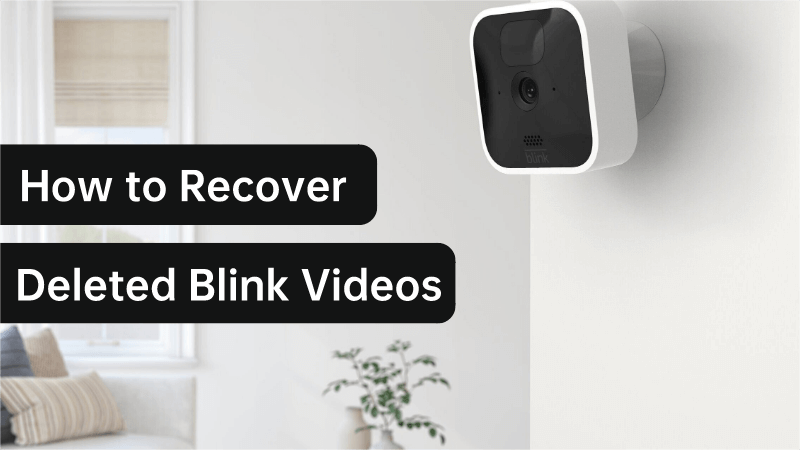 Part 1. Can you recover deleted blink videos?
Yes, it is possible to recover a deleted Blink video. When you delete a video on your Blink camera, it is not immediately erased permanently. Instead, it is moved to a trash folder, where it stays for a while until it is automatically deleted by the system. Therefore, the first step to recover a deleted Blink video is to check your trash folder. If the video is not there, you can try using data recovery software or contacting Blink support for assistance. However, it is important to act quickly and avoid overwriting any data on your Blink camera or storage device to increase the chances of successful recovery.
Part 2. How to Recover Deleted Blink Video in one-click?
If your blink videos on USB drive or SD card are lost or damaged, you can recover it using a recovery tool. AnyRecover is an all in one data recovery software that supports recovering data from Windows,Mac and iPhone devices. The iMyFone AnyRecover is capable of recovering lost, deleted, formatted, or corrupted videos, audio, images, and files from camera, usb, SD card and so on. Also, if your video is corrupted or unplayable, AnyRecover can help you repair damaged blink video with Ai. With its user-friendly interface, even a novice user can retrieve Blink videos. Some of the key features of AnyRecover are: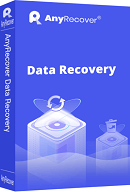 Key Features:
All-in-one data recovery software for SD card,Hard drive,USB drive,Windows/Mac, Phone devices and more;
Supports to recover deleted/lost videos, photos, contacts, messages, documents and more files in one-click;
Restore data due to accidental deletion, empty recycle bin,formatting, virus attack, device corruption, lost partiton and more.
Allows you to preview and selectively extract blink video.
Let's explore the process of retrieving lost Blink videos or footage from a Blink Camera.
Step 1: Install and launch AnyRecover on your PC or Mac. Choose"Data Recovery" and connect the camera devices card to your computer. Choose the external devices where your deleted blink video users to store and click Start to process.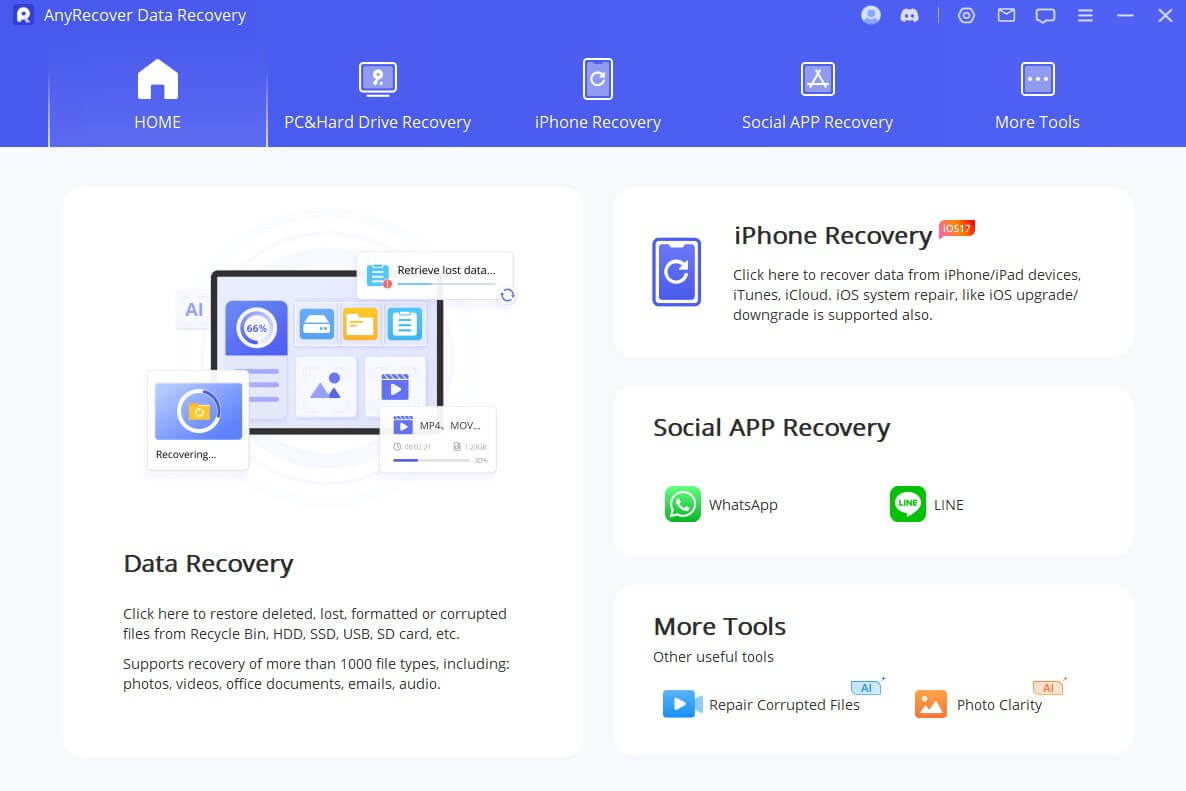 Step 2: Wait for AnyRecover to begin scanning your selected location. Once the scan is complete, it will display a list of all the recovered videos. You can preview each of them to verify their content.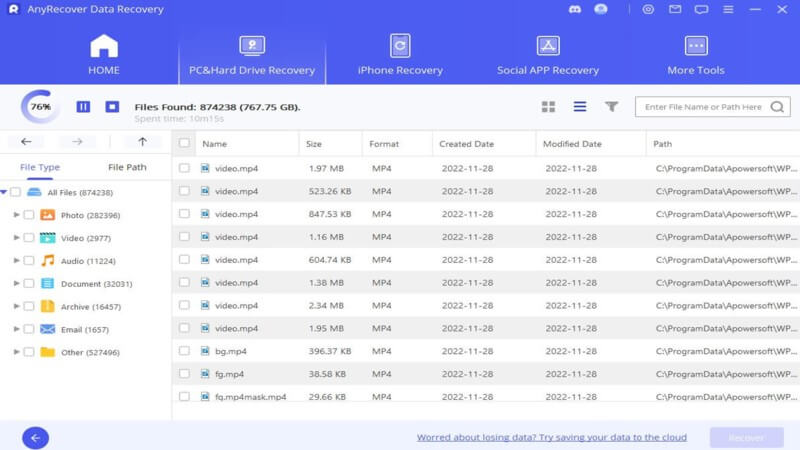 Step 3: After previewing the videos, select the one that you wish to recover and click on the "Recover" button. The software will then proceed to recover your deleted Blink video, and once the process is complete, you will have successfully restored your video.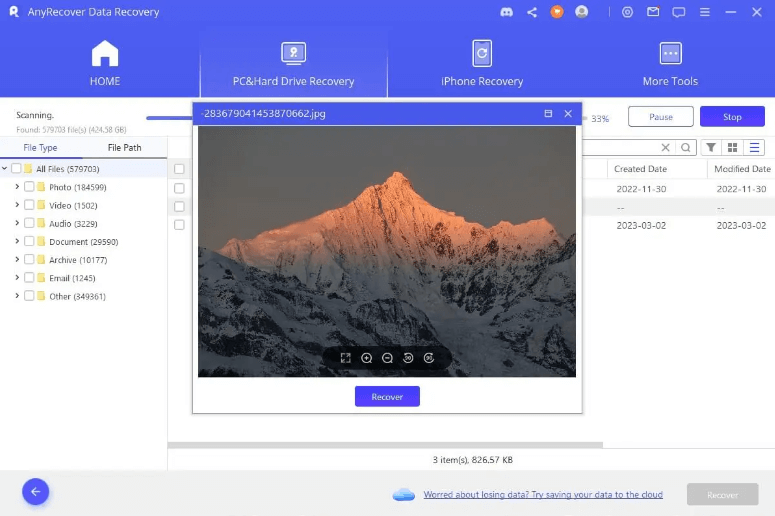 Bonus Tips: Video tutorial on 3 Ways to Recover Deleted Files from a USB drive
Part 3. Why is My Blink Camera not Showing Clips?
Low or Dead Batteries: If your Blink camera's batteries are low or dead, it may not be able to record and save video clips. Check the battery level of your device and replace them if necessary.
Connectivity Issues: If your Blink camera is not connected to the internet, it may not be able to upload video clips to the cloud storage. Make sure your camera is connected to a stable Wi-Fi network.
Full Storage Space: If the storage space of your Blink camera is full, it may stop recording and saving video clips. Try deleting some old video clips to free up space.
Camera Offline: If your camera is offline, it won't be able to record and save video clips. Check your camera's status in the Blink app and try restarting it.
Technical Issues: There may be technical issues with the Blink camera or app. Try resetting your camera or contacting the Blink customer support team for assistance.
FAQs about Blink Camera Clip Recovery
1

Where are my blink videos stored?

If your subscription is active, motion clips will be stored in Cloud Storage, which can be accessed through the Blink app by tapping on "Clips." Additionally, if you have a Sync Module 2 and an active Blink subscription plan, a daily backup of your Cloud Storage clips will also be saved to a USB flash drive.
2

How long are blink videos saved?

The Blink camera automatically stores its videos on a cloud server for a period of 60 days before deleting them. However, certain camera models may allow users to choose local storage options, such as a USB. Users can download the videos from the Blink app.
3

How to delete multiple clips on blink usb storage?

To delete multiple clips on your Blink USB storage, follow these steps:

Insert the USB flash drive into your computer and open the folder containing the Blink clips.

Select the clips you want to delete by clicking on them while holding down the "Ctrl" key (on Windows) or the "Command" key (on Mac).

Once you have selected all the clips you want to delete, right-click on any of the selected clips and choose "Delete" or "Move to Trash.

Confirm the deletion by clicking "Yes" or "OK" in the pop-up window.

Once the clips are deleted, safely eject the USB flash drive from your computer.
4

Why did my blink clip backup failed?

There could be several reasons why your Blink clip backup failed, some of the common reasons are:

No active subscription plan: In order to use the Blink clip backup feature, you need an active subscription plan. If your subscription has expired, you will not be able to use the backup feature until you renew your subscription.

Sync Module is not connected to the internet: The Sync Module needs to be connected to the internet in order to upload your clip backups to the USB flash drive. Check that your Sync Module is properly connected to your Wi-Fi network.

USB flash drive is not compatible: Blink supports certain types of USB flash drives for backup purposes. Make sure that the USB flash drive you are using is compatible with Blink.

USB flash drive is full: If the USB flash drive is full, it will not be able to save any more clips. Make sure to delete older clips or use a larger USB flash drive.

Blink app is not up-to-date: Make sure that your Blink app is updated to the latest version. An outdated app may cause compatibility issues with the backup feature.

If none of these reasons apply to your situation, you may need to contact Blink customer support for further assistance.
5

4.5 how to view old blink videos?

Open the Blink app on your smartphone or tablet.

Tap on the "Systems" tab at the bottom of the screen.

Select the Blink camera system that you want to view the old videos from.

Tap on the "Clips" option. This will show you all the recorded clips from your camera system.

To view older clips, scroll down to the bottom of the list and tap on "Load More Clips." Keep tapping on this option until you reach the date range of the clips you want to view.

You can also use the filter option to view clips from a specific date range. To do this, tap on the filter icon at the top right corner of the screen, and select the date range you want to view.

Once you have found the clip you want to view, tap on it to play it.
6

Can I retrieve permanently delete blink videos?

If you delete blink videos on your computer or USB drive, you can try AnyRecover that may be able to recover permanently delete blink videos. It supports to recover data from empty trash bin.
Conclusion
Blink Camera offers an effective safety and security solution for homeowners and businesses, utilizing cloud or USB drives to store video clips and photo captures. While the cloud deletes data after 60 days, local storage saves the data on USB drives. However, in case of local storage failure or accidental deletion, AnyRecover Data Recovery Expert provides a quick solution to recover all lost or deleted data with a simple click. Users can select specific files and choose the desired path to save the recovered files, making data recovery an easy and stress-free process.
AnyRecover-100% secure and legit
Get AnyRecover now and get back deleted blink video with ease.