It must make you feel terrible if you cannot access your Lenovo laptop simply because your Lenovo laptop is stuck on the boot screen. Droves of Lenovo users have experienced and reported this Lenovo stuck on boot screen problem. While this issue can result from myriads of system problems, malicious attacks or hard drive problems are the top triggers as well. If your Lenovo is stuck on Lenovo screen, don't freak out though. There are plenty of ways to fix your Lenovo stuck on the logo problem as expounded in this article.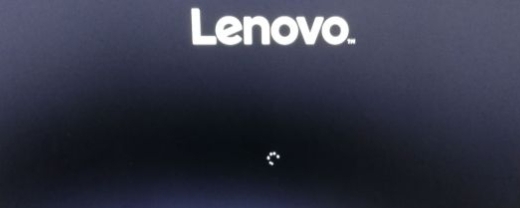 Part 1. How to Fix Lenovo Stuck on Logo Problem
Fix 1. Perform a Power Drain
Although sounds simple, power drain can help cure Lenovo stuck on logo problem. The following steps illustrate how to perform a power drain on Lenovo.
Step 1. Unplug the power cable from the socket.
Step 2. If the Lenovo battery is removable, remove the battery and hold the power button for at least 15 seconds. Otherwise, hold down the power button for at least 10 seconds to shut.
Step 3. Turn on the Lenovo computer and check whether the issue is fixed. 
Fix 2. Reset BIOS to Default Settings
If BIOS is corrupted or attacked by some virus, Lenovo will probably get stuck on logo. By setting BIOS to default settings, you can probably fix this issue. Remember this process is going to overwrite any custom settings you've made in the BIOS.
Step 1. Restart your Lenovo computer and press the "F2" button on the keyboard to enter BIOS Setup Utility. For Thinkpad notebooks, you should press "F1" instead.
Step 2. Again press the "F9" button and select "Yes" from the "Setup Confirmation" pop-up window.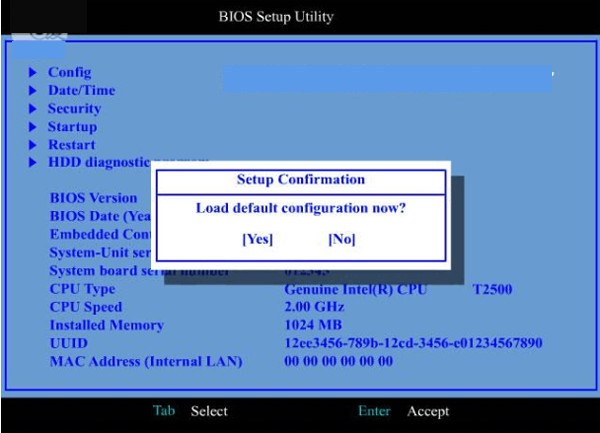 Step 3. Now press the "F10" key followed by "ESC" to save the changes and exit the BIOS.
When you exit the BIOS, Lenovo should automatically restart. Check whether the issue is gone. If not, then try another option.
Fix 3. Disable Lenovo Service Engine in BIOS Setting
Lenovo Service Engine (LSE) is a utility in BIOS that lets users of certain Lenovo notebooks download the OneKey optimizer. LSE also shares non-personally identifiable system data with Lenovo servers. However, it has been discovered by Microsoft and other researchers that LSE can be a loophole to attack through overflow attack and possible connection to a Lenovo test server. And this is the reason why it has been removed from newly manufactured systems. This attack can cause Lenovo stuck on logo problem. You can remove LSE via BIOS settings on Windows 8 and 8.1 as follows. 
Step 1. Turn on your Lenovo laptop and press the "F1" key to boot into the system BIOS. Use the arrow keys to select the "Security" tab.
Step 2. Move to the "Lenovo Service Engine" option and toggle to choose "Disabled" mode.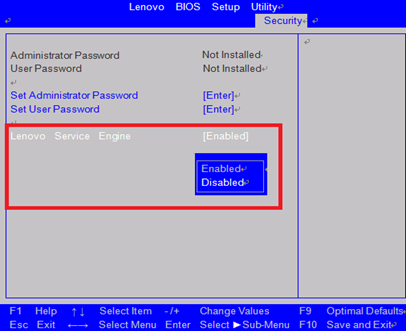 Step 3. Press the "F10" key to save the changes and exit the BIOS. 
Fix 4. Run Lenovo Diagnostics Tools
Lenovo diagnostics tools help users to test and troubleshoot possible problems in their Lenovo system. In simple terms, it scans and tells the possible cause for a problem including Lenovo stuck in the logo. Once it has found the cause, it will automatically fix the issue.
Step 1. Restart your Lenovo laptop and then press the "F10" key when the logo appears to access the BIOS setup menu.
Step 2. Use the arrow keys to navigate to the "Menu Selection" and then "Primary Hard Drive Self Test".
Step 3. Now press the "Enter" key to trigger the Lenovo diagnostics test.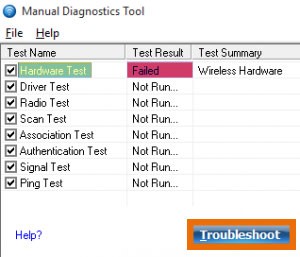 When the fix is complete, restart your Lenovo and see whether the problem is gone. If it persists, try another option.
Fix 5. Start the Laptop From Safe Mode
Starting a variety of laptops including Lenovo in safe mode has helped scores of users to fix countless laptop problems. Safe mode is known to diagnose and cure problems related to drivers and programs. Therefore, starting Lenovo laptop from safe mode can help solve Lenovo stuck on logo issue. This process can vary from one Windows version to another. The following steps show how you can start your Lenovo laptop in safe mode.
Step 1. First, turn on your Lenovo laptop and press the "F8" key to access the Windows Advanced Options Menu. If the Lenovo screen appears, press the combination of "Shift" and "F8" keys.
Step 2. Using the arrow keys, select the "Safe Mode" option and hit the "Enter" key.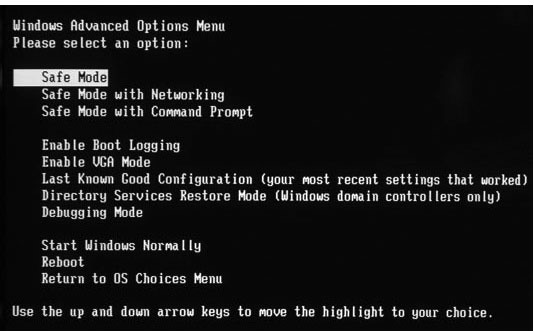 Your Lenovo laptop should now start in safe mode. Check whether the problem is fixed.
Fix 6. Reinstall Windows
More often than not, reinstalling Windows is the last resort if all other options fail. However, it is a process that needs to be done with caution as it will wipe all your personal data, apps, and customized settings on the computer.
Part 2. Recover Data from Your Crashed Computer Using AnyRecover
As what we have mentioned before, when you reinstall Windows, you risk losing personal files. Therefore it is important to access your Lenovo and retrieve important data from it before reinstalling windows. For this purpose, we highly recommend AnyRecover.
This powerful data recovery program allows you to recover any type of files on any device irrespective of the causes of data loss. You can recover data from lost partition, crashed computer, damaged hard drive, formatted device, and deleted files among others.

AnyRecover Key features include:
Recover data from crashed computer with high success rate and at fast working speed.
Support 1000+ file types recovery, including photos, videos, office documents, audios and emails.
Support preview and selective recovery, making recovery process more convenient.
Super easy to operate and no technical skill is required.
Fully compatible with both Windows (including the latest Windows 11) and Mac system.
To retrieve data from crashed computer successfully with AnyRecover, follow the steps below:
Step 1.

Prepare for Computer Crash Recovery

Another working computer and a blank USB drive or CD/DVD is required for this.
Step 2.

Create a Bootable Drive

1. Download, install and launch AnyRecover on the working computer. Choose "Recover from crashed computer". and click on "Start".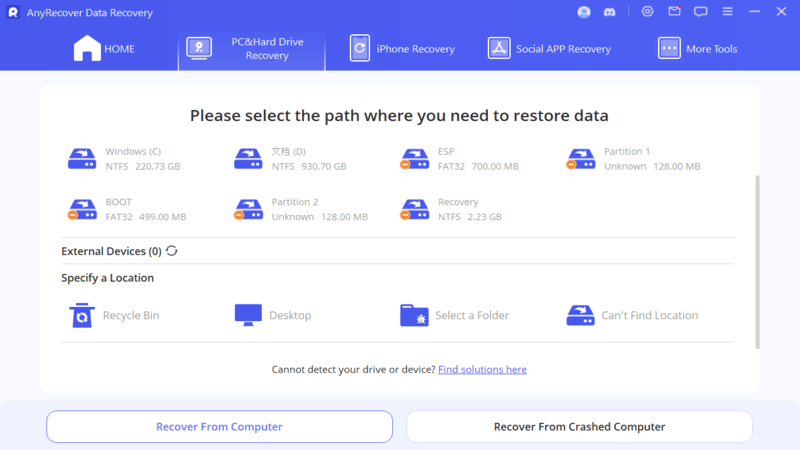 When you get a message saying "create a bootable drive to recover data when Windows system is unable to launch", make sure the USB drive or CD/DVD is connected to the working computer. Hit "Start" then.
2. From the two options available for creating a bootable drive, select one and click "Create".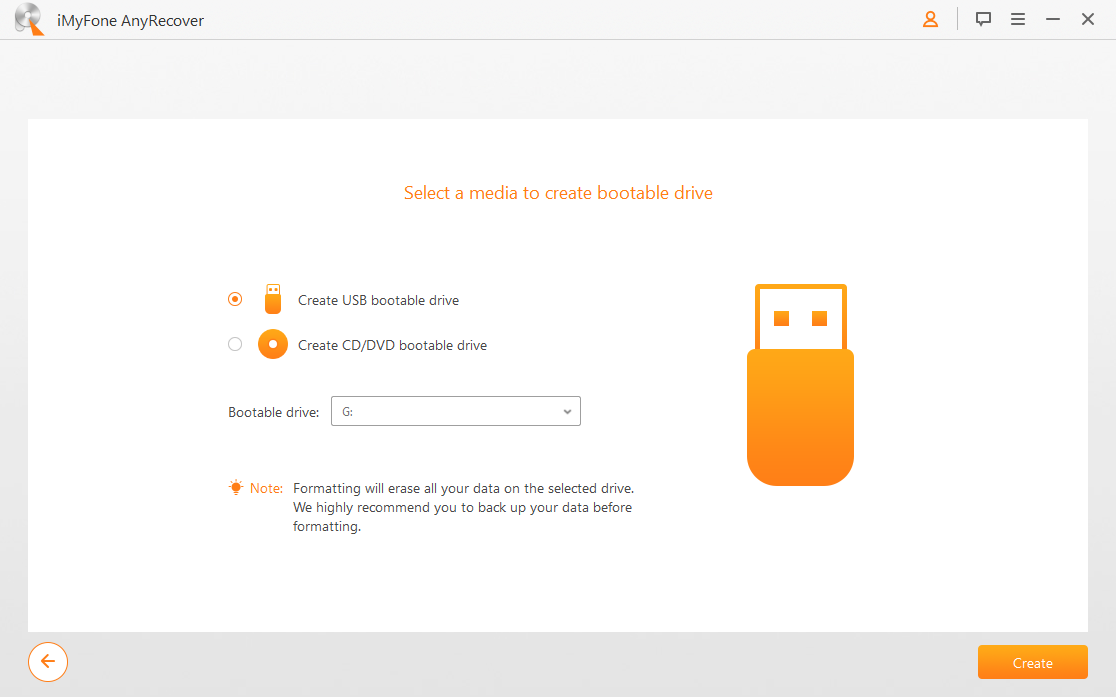 3. A message will appear and alert that this operation will format your USB drive. Click "Format", then this program will start to download firmware and format the USB drive or CD/DVD.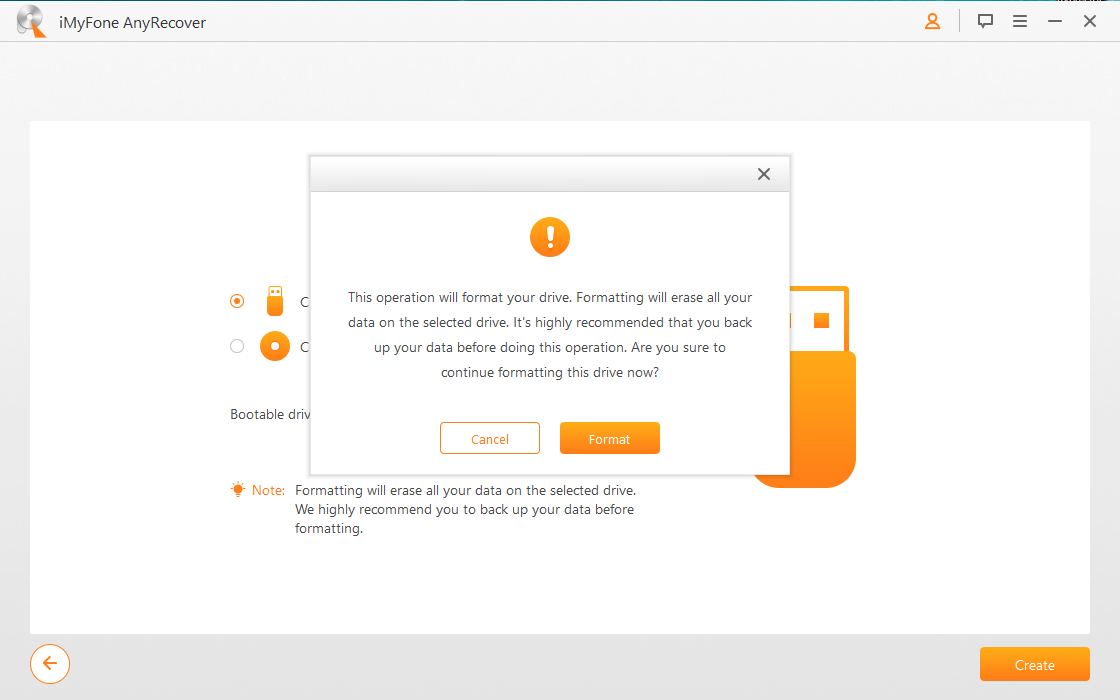 4. When the formatting is completed, it will start to create bootable drive. Once done, you can move on to restart your crashed computer.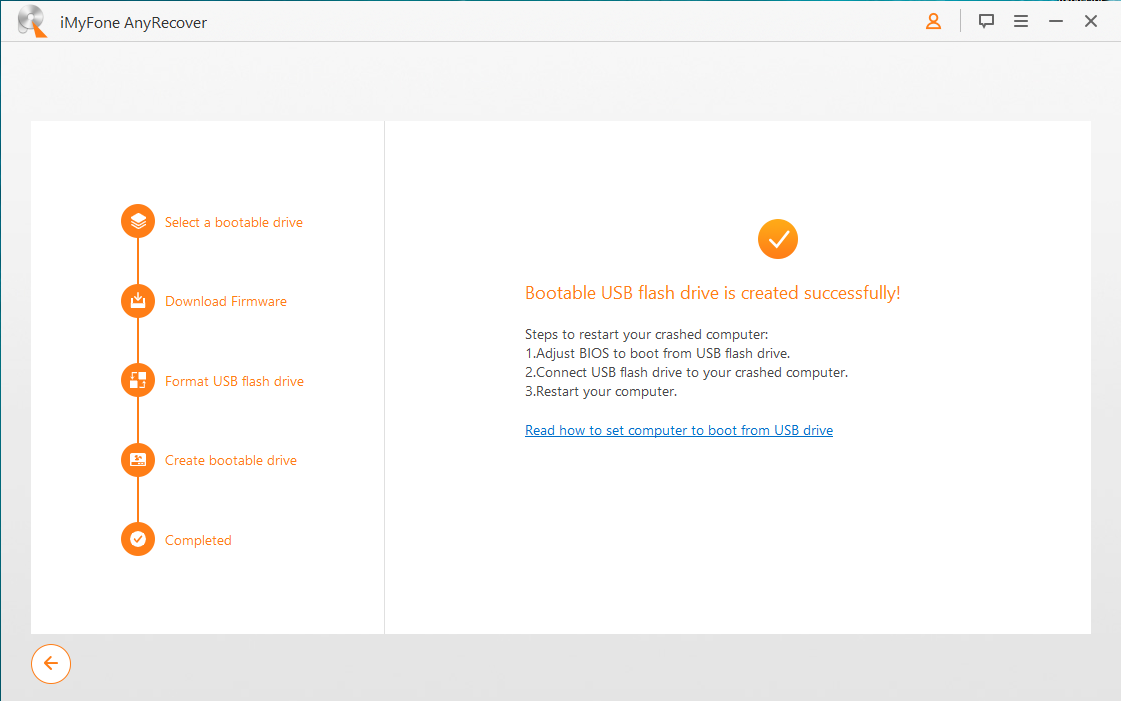 Step 3.

Extract Data from Crashed Computer

1. Select a location where you want to get back your data, and click on the "Start" button.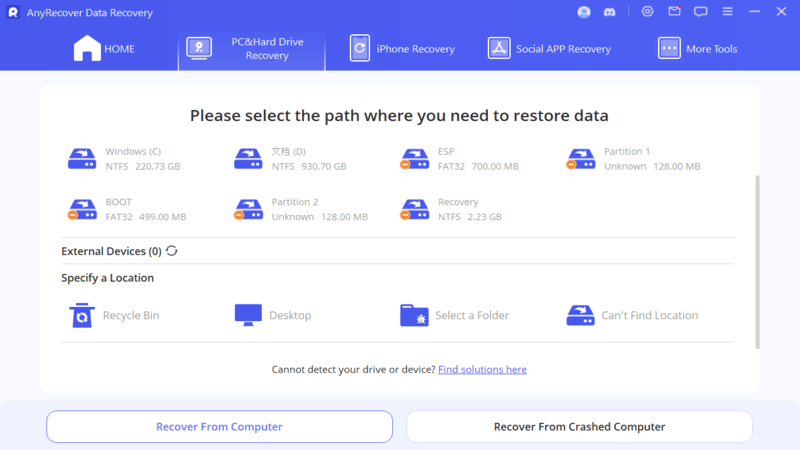 2. AnyRecover will then begin to scan the location for all data recoverable.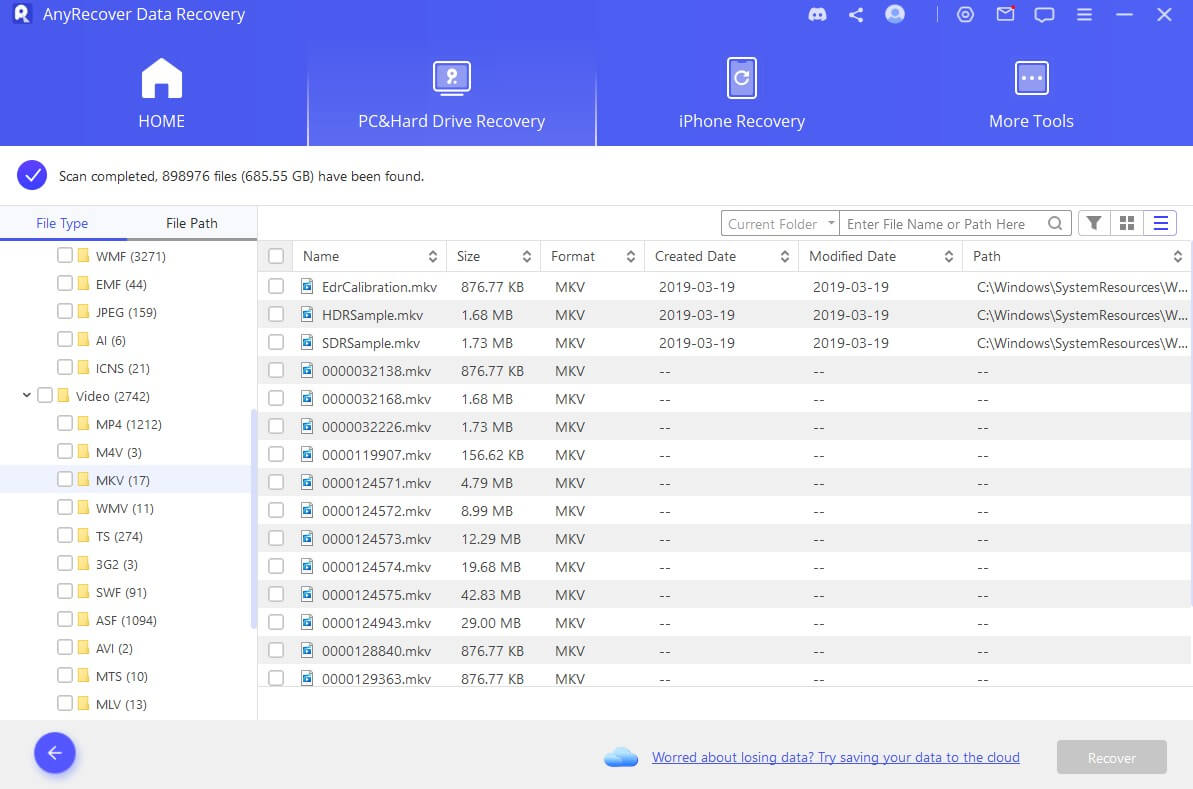 3. As soon as it is done, preview the files and select what you want to recover.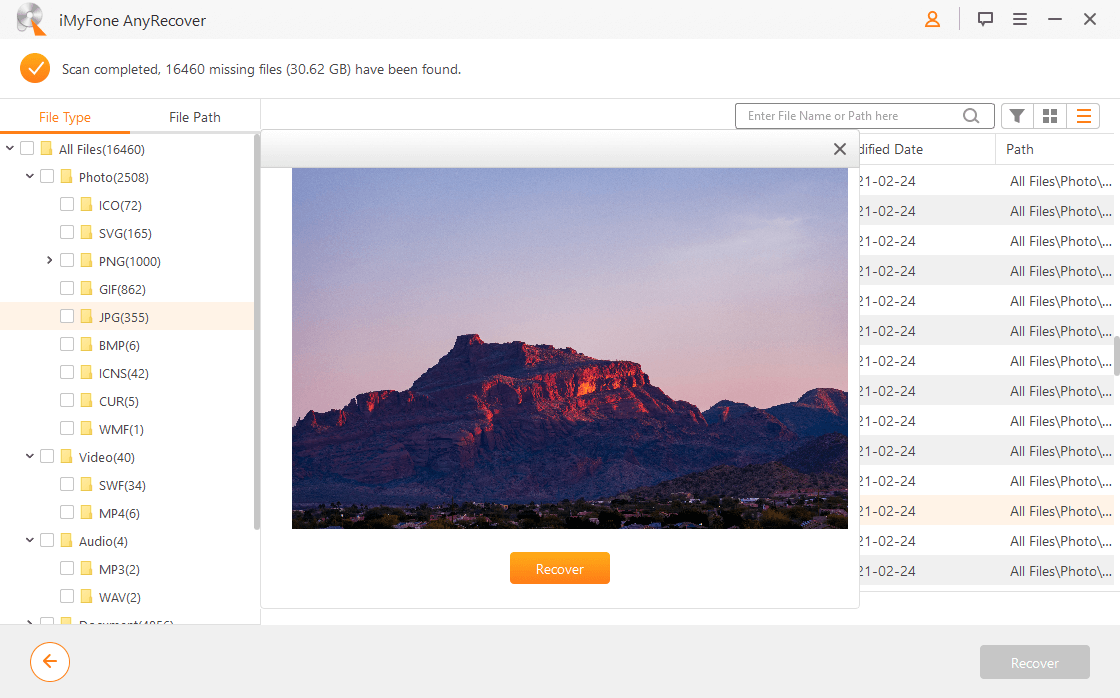 Tip
Remember to select a removable device or another safe location to save the recovered files.
Conclusion
There are plenty of ways you can solve the Lenovo stuck on logo problem. But remember that not every single solution will work for you and you need to try it for yourself. If everything fails and you have to reinstall Windows, then AnyRecover is undoubtedly the best tool to recover your precious data.