Have you accidentally deleted  photos from your computer? Can pictures be recovered after deleted? Actually, the lost photos can be easily retrieved as soon as you discover the deletion quick enough. In some cases, the deleted photos still stay in the Recycle Bin and you can get them back easily. However, there also exist some circumstances where you permanently deleted a cherished photo directly without sending it to the Recycle Bin, or simply empty the trash bin on PC. Then is it possible to recover the permanently deleted photos from computer? How to do that if the answer is positive? Find the answer in this post.
Part 1: Can Pictures Be Recovered After Deleted?
Yes, pictures can be recovered after getting deleted. Losing your photos is not the end of the world and you can recover them easily from the Recycle Bin in many cases. As for the permanently photos, there are still ways to achieve our aim - as long as the data has not been overwritten.
Once a photo has been permanently deleted from the hard drive on your computer, it won't disappear without trace immediately. In fact, the storage space it occupied will be considered free and accessible to be overwritten. In such a situation, if you continue to use your computer writing new data, then the old data will be overwritten easily and the deleted photo can hardly be recovered as result.
Apart from that, if you have enabled the backup feature in Windows beforehand, you can easily restore the deleted photos.
In the following section, we'll tell you how to recover the deleted photos from your computer, including the permanently deleted ones.
Part 2: How to Recover Deleted Photos From Computer for Free
2.1 Recover Deleted Photos from Recycle Bin
Usually, when you delete files from your computer, they are moved to a temporary storage place called Recycle Bin. If the Recycle Bin is enabled on your computer, then chances are that you can easily recover the deleted photos from it.
Follow these instructions:
Step 1: Open Recycle Bin on your computer.
Step 2: Look for the photos that you wish to restore and select them.
Step 3: After selection, click on the Restore option in the right-click menu. They will then be recovered to the original location.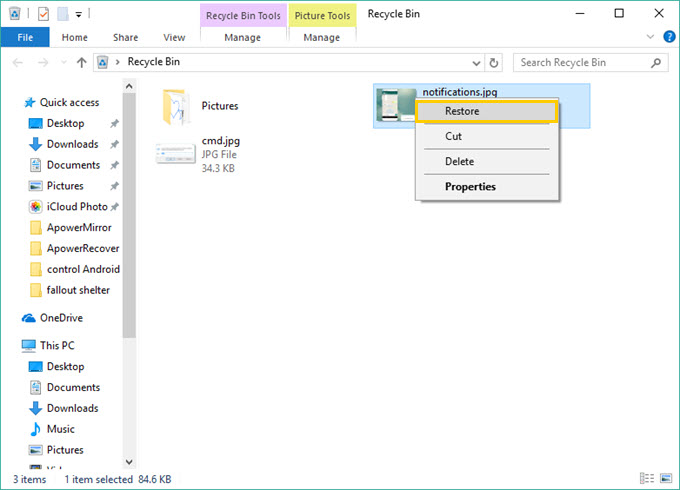 Note
If you haven't enabled Recycle Bin on your computer or you have emptied Recycle Bin after the deletion, this method won't work.
2.2 Restore Deleted Photos From Previous Versions
Another way to recover deleted photos from computer is by using the File History backup feature in Windows 8/10/11, which automatically makes a copy of every file in your documents, music, photos, and videos folders every hour. Note that you will only be able to restore your photos if the File History feature was enabled before the time of the deletion. The process  is quite straightforward.
Step 1: Go to the folder where your photos were stored before deletion.
Step 2: Right-click on the folder and then choose "Restore previous versions" option.
Step 3: Now browse and select the version of photos that you wish to recover and recover them by clicking the "Restore" button.
Note
If you cannot recall the exact name and location of the document, try to search for it using part of the name in the Documents library.
2.3 Restore Deleted Photos From Windows Backup
Backup and Restore (Windows 7) in Windows system can also help recover deleted photos from computer without software, but only if you have enabled it before.
Step 1. Go to Control Panel > System and Security > Backup and Restore (Windows 7).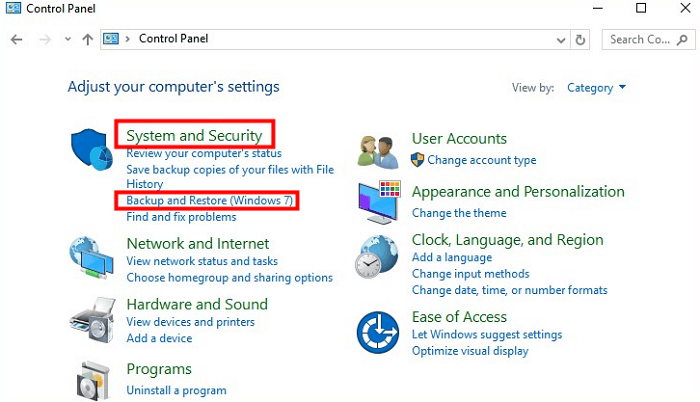 Step 2. Select "Restore my files", and then follow the steps as instructed.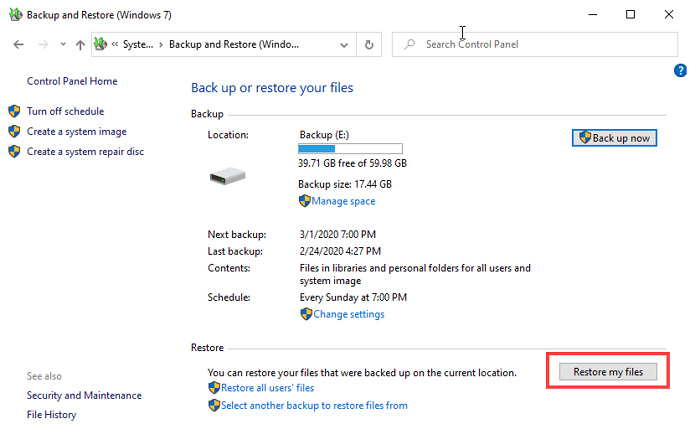 Step 3. Browse or search for your backup files and choose a location to restore them.
Part 3: How to Recover Permanently Deleted Photos From Computer (Windows & Mac Supported)
In case that you have permanently deleted your photos without any copies and the above methods didn't work for you, you can try the third option. It can easily get back the permanently erased photos from Windows (even the latest Windows 11) or Mac computer. AnyRecover is a convenient data recovery software that can get back the deleted/lost photos without backup in any circumstances.
Key Features of AnyRecover:
Recover deleted/lost data from your Windows PC and Mac, no matter how they were deleted (accidental deletion, emptied Recycle Bin, malware, system crash, etc.).  
Adopt all-round scan and deep scan to ensure the highest recovery rate.  
Scan at a really fast rate. Besides, you can pause and resume it anytime you want.  
Free to recover 8 files without size limitation.  
Require only a few simple clicks to get the lost files back. You don't have to be tech-savvy.  
Enable users to preview and recover data selectively.  
3 Steps to Recover Permanently Deleted Photos from Computer:
Step 1: Download, install and open AnyRecover on your computer.Select a location where your photos were stored at the time of deletion.Click on the "Start" button.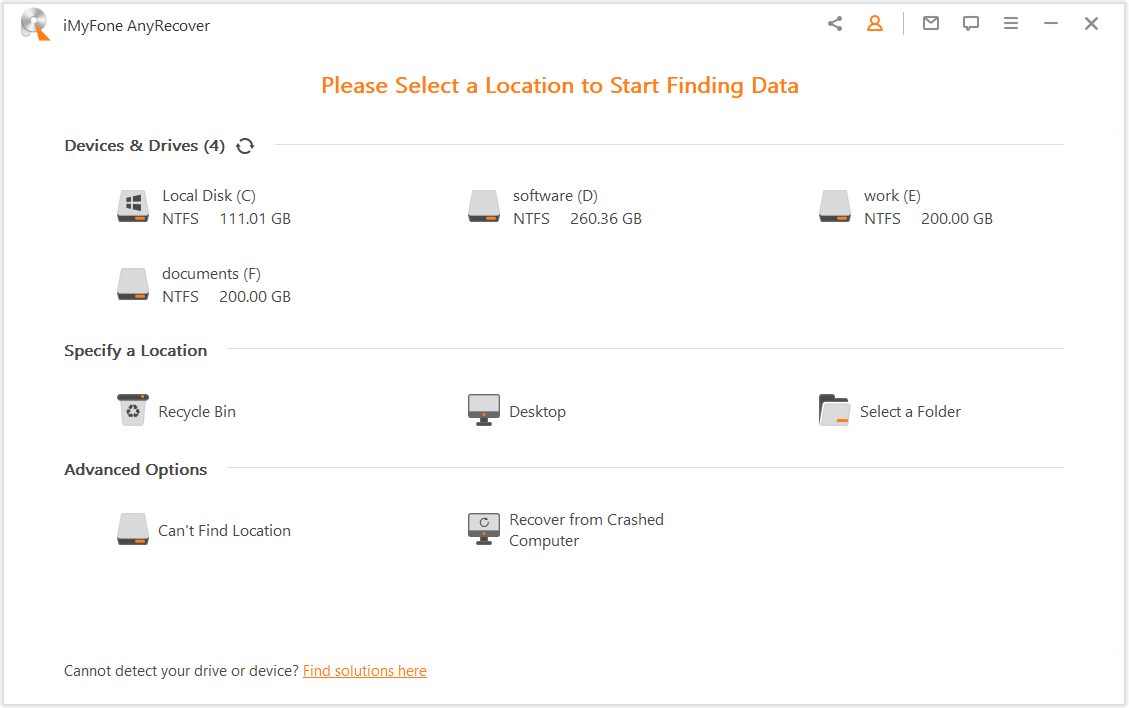 Step 2: The program will   initiate a scanning process. Just wait for it to finish.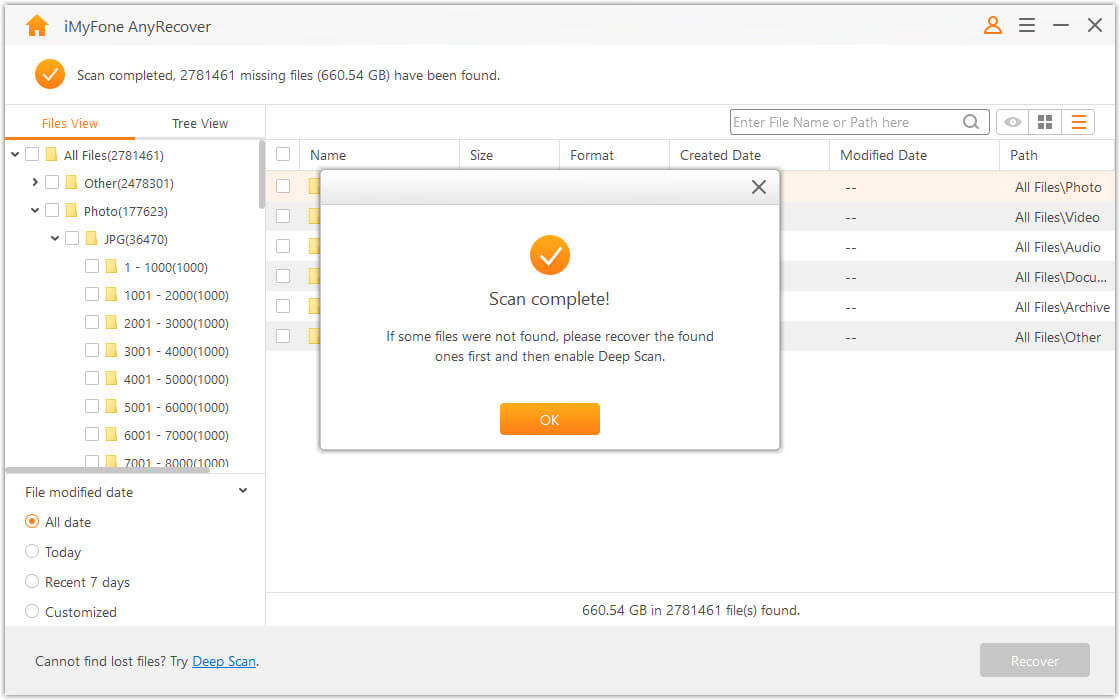 Step 3: After the scan is completed, browse and check the photos that need to be recovered and then click the "Recover" button.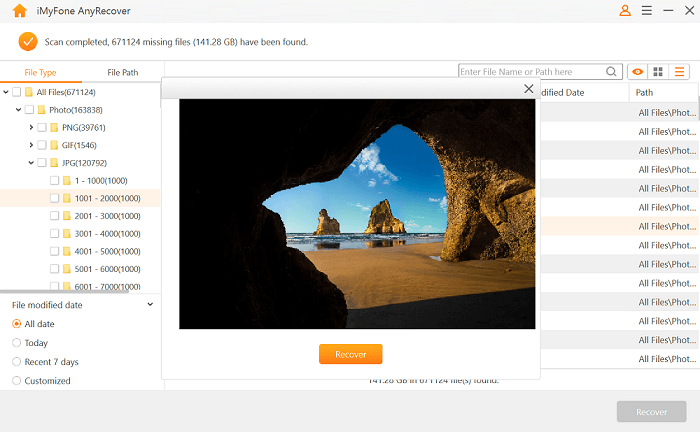 Bonus Tips: How to Make Sure Deleted Photos Can Be Recovered
It's inevitable that you accidentally delete some important photos at times, but there are some things you can do to make sure the deleted photos can be recovered without much effort.
Tip 1: Properly Set Recycle Bin
Right-click on the icon of Recycle Bin to open the Properties menu. First uncheck the "Don't move files to the Recycle Bin" option. Besides, enlarge the maximum size of your Recycle Bin folder for it to hold large files.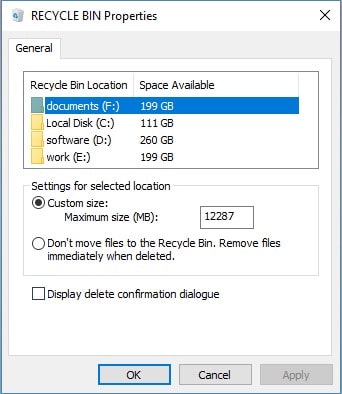 Additionally, you can set the storage time of the deleted files in the Recycle Bin through Settings > System > Storage > Change how we free up space automatically.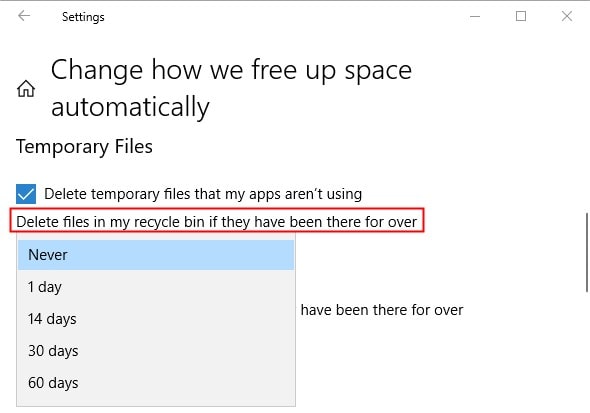 Tip 2: Turn on File History
To restore deleted photos from previous versions, you need to enable the File History function manually.
Step 1. Go to Control Panel > System and Security > File History.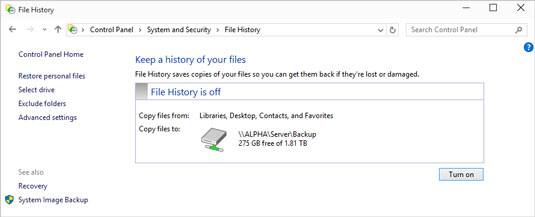 Step 2. Click the "Turn on" button. If you don't have a drive set up, connect an external drive first or choose to use  network location.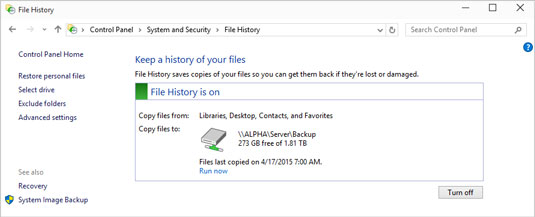 Tip 3: Enable Backup in Windows
In order to restore photos from backup in Windows, it's necessary to enable the backup feature beforehand. Follow the simple steps below:
Step 1. Go to Control Panel > System and Security > Backup and Restore (Windows 7). Click "Set up backup" from the interface.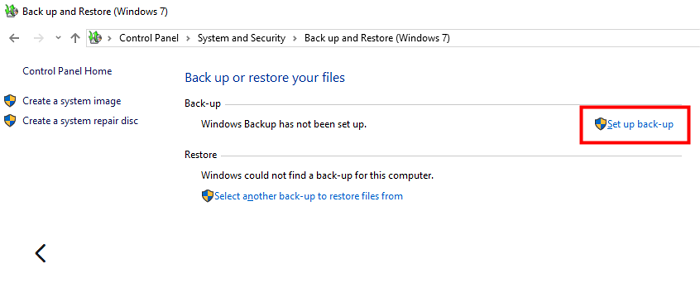 Step 2. Select a drive to store the automatic backups. You can either let Windows or yourself choose what to back up.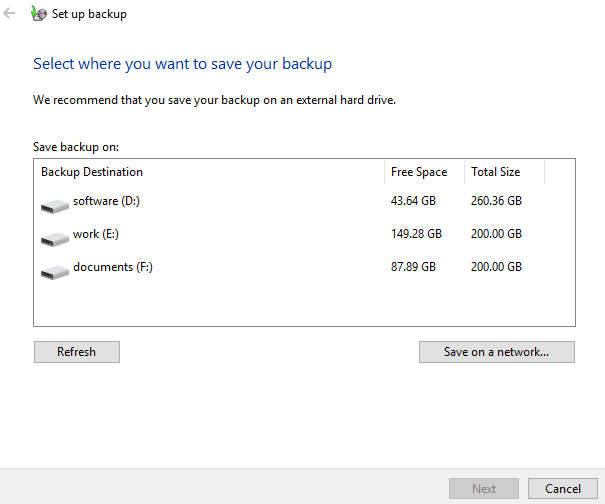 Step 3. Next select the items that you want to include in the backup. Change the backup schedule if you want. Finally click "Save settings and run backup".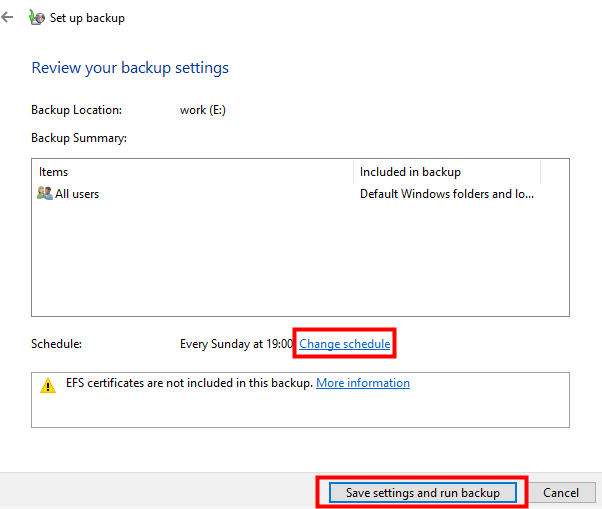 Tip 4: Increase the Chance of Recovery
As mentioned before, when new data is produced, the old data will be overwritten and then get lost forever. Therefore it's not recommended to save your important photos on the system disk, where  the operating system and other programs will easily generate new data. And most basically, stop using your computer first to make new data as less as possible.