If you are not very familiar with Windows PC, you might be wondering what the recovery partition is. Simply defined, the recovery partition is a portion of the disk drive on your computer whose purpose is to hold the computer system image. It stores the system backup files and the files which guide system restoration.
If you've got a computer with Windows 10/11 preinstalled (check how to solve Windows 11 installation error), the computer may have a recovery partition. But if not, there's nothing to worry about. You can also create a recovery partition manually. In this article, we will show you how to create a recovery partition on Windows 10/11.
Part 1.

Why Do You Need a Recovery Partition?
Computers systems do run into errors from time to time. In such situation, the recovery partition will come to rescue.
The recovery partition will help you get your software programs, device drivers, and system settings back quickly and easily. Besides, it can eliminate some unnecessary expenses - for example, the cost of purchasing a new operating system or taking the computer to a repair shop.

Part 2.

How to Create a Recovery Partition on Windows 10/11?
To create a recovery partition on Windows 10/11, follow the steps below:
Click the Windows start key and type Recovery Drive. Under Settings, click Create a recovery drive. Your computer may ask you whether you would like to open Recovery Media Creator. Click Yes.

Make sure that you check the "Back up system files to the recovery drive" checkbox and then click Next.

Connect a USB drive to your PC, and then select Next > Create.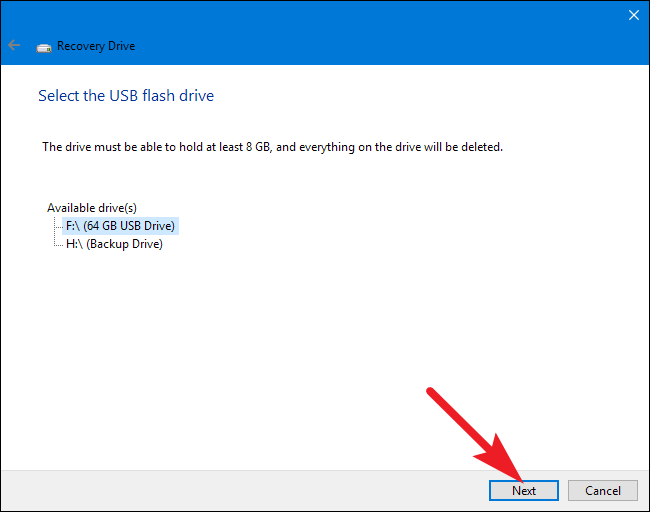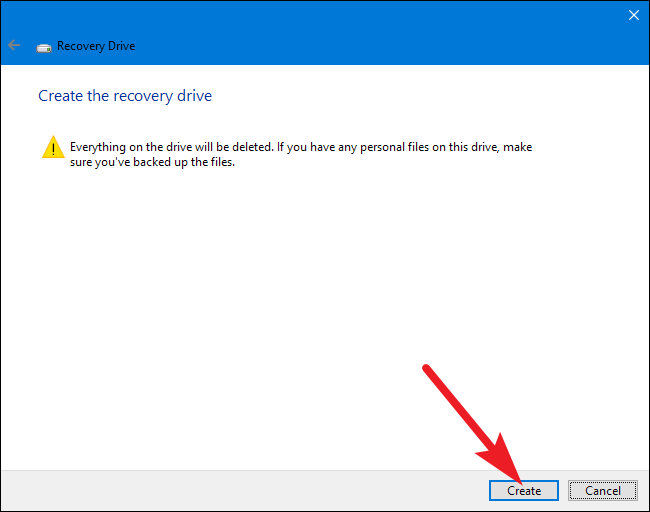 Part 3.

How to Use a Created Recovery Drive to Restore PC?
If you notice that your Windows 10/11 PC is not running as it should, you can use the recovery partition to restore the PC. Below, we have outlined the steps you need to follow:
Connect the recovery drive to your PC.

Turn on your computer and choose Troubleshoot from the options prompted.

Choose Recover from a drive. If you uncheck "Back up system files to the recovery drive" when you created the recovery partition, there won't be the option of "Recover from a drive".
Note
This option will delete all your personal data and apps.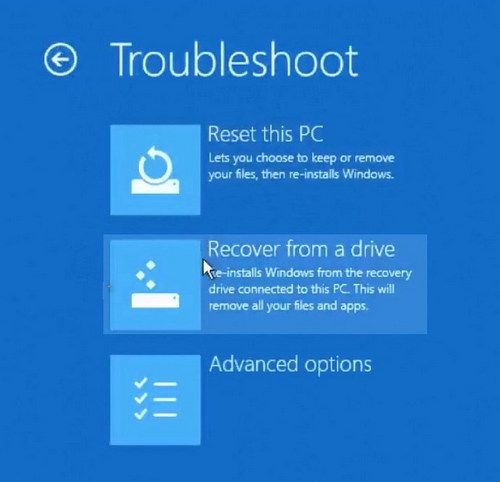 Part 4.

How to Recover a Lost Recovery Partition?
Due to circumstances that are out of your control, your recovery partition may get lost. If this partition happens to get lost, you shouldn't panic. You can recover the partition using a tool known as AnyRecover.
As the best lost partition recovery software, AnyRecover lets you recover lost partitions really easy. No technical knowledge is required at all. It is also extremely quick. You should have your recovery partition back within a few minutes. AnyRecover is capable of recovering files lost via other methods. It can recover files lost via accidental deletion, virus or malware attacks, OS crash or OS installation error, accidental formatting, damaged hard drive, etc.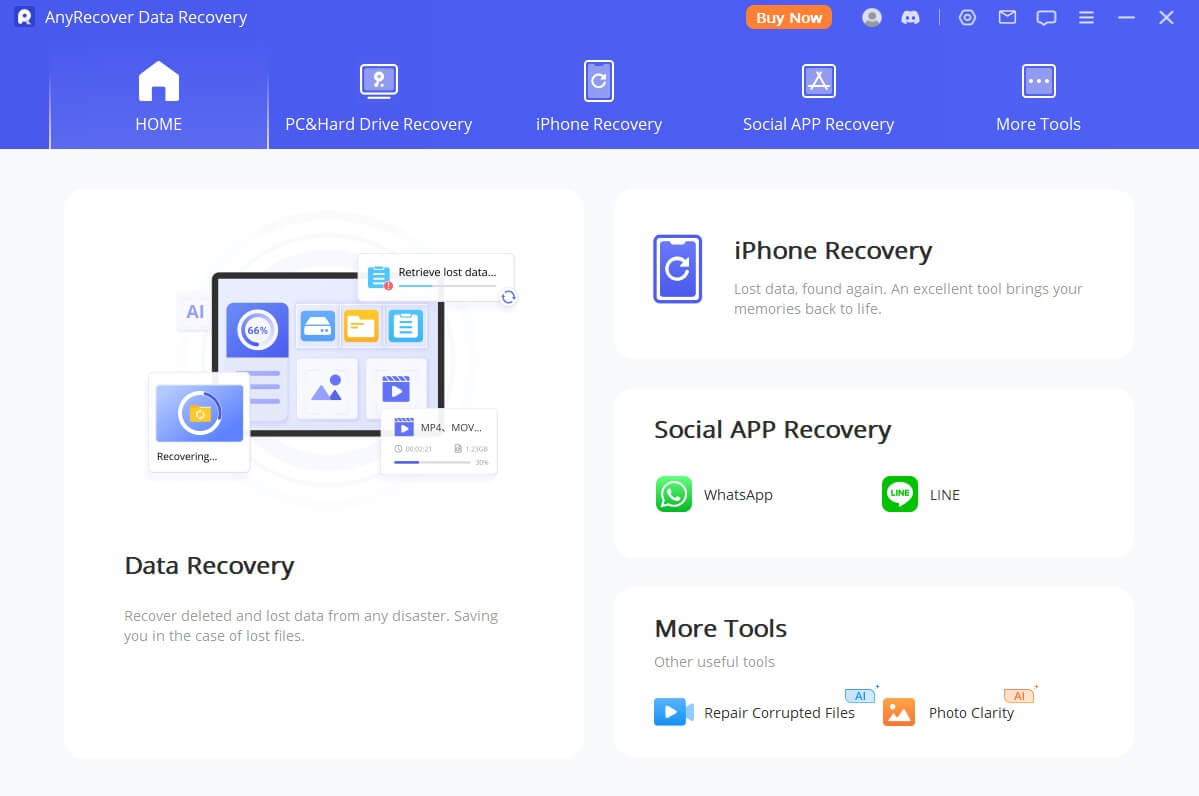 Video guide about how to recover lost partition
To get back your lost recovery partition, follow the simple 4-step instructions below:
Step 1. After installing AnyRecover on your PC, launch it and select a disk under the "I can't find my partitions" tab.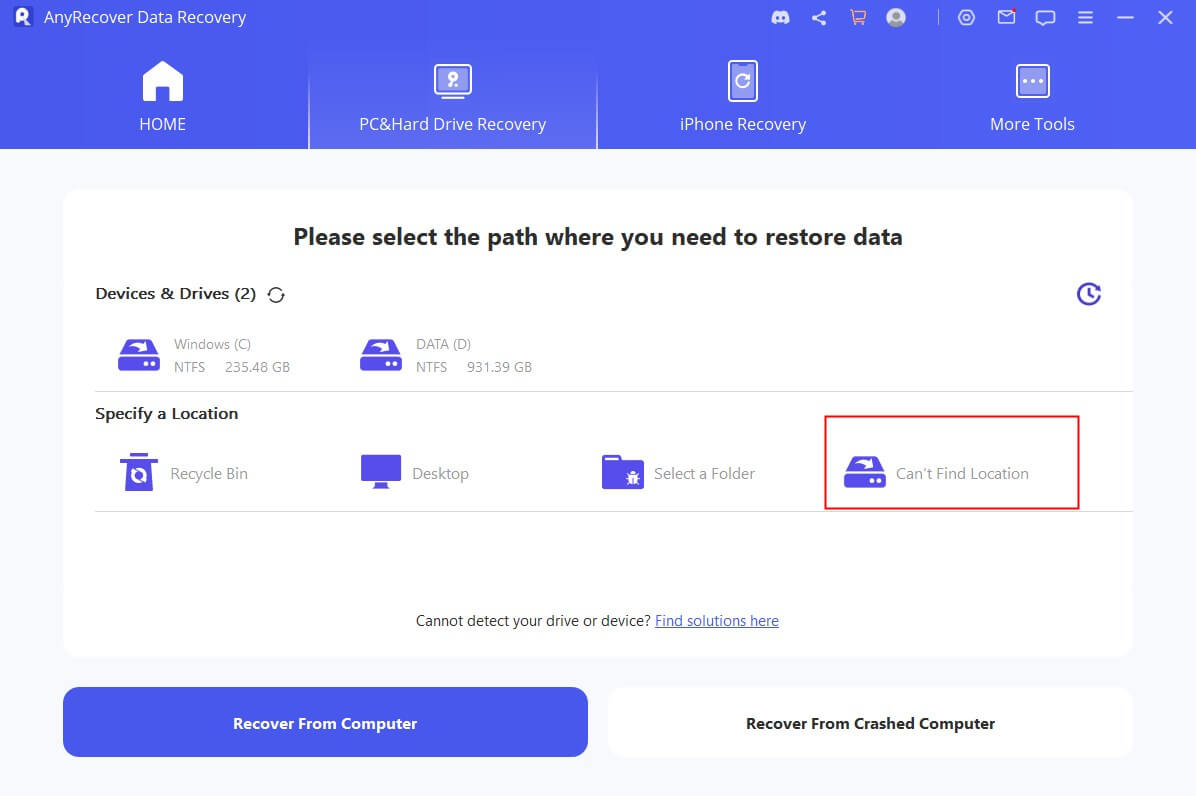 Step 2. Select the partition you would like to get back. Click "Scan".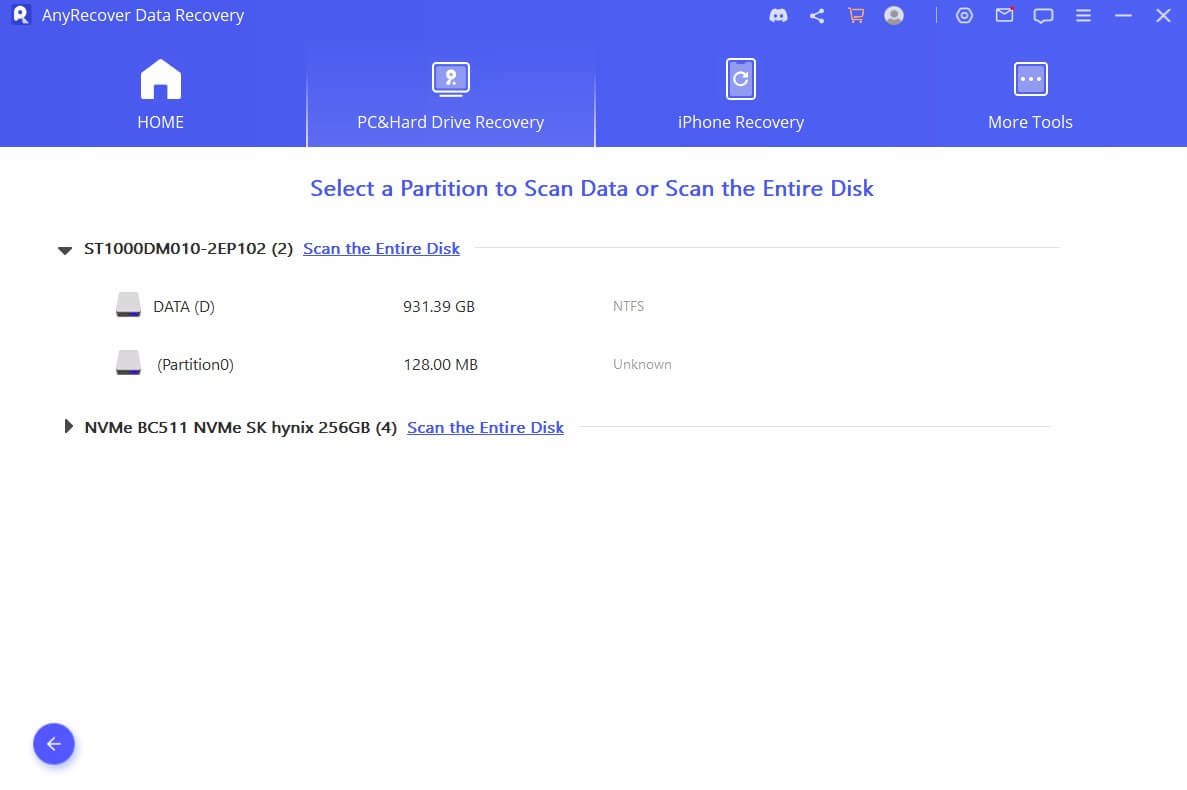 Step 3. The program will start an all-round scan on your selected partition.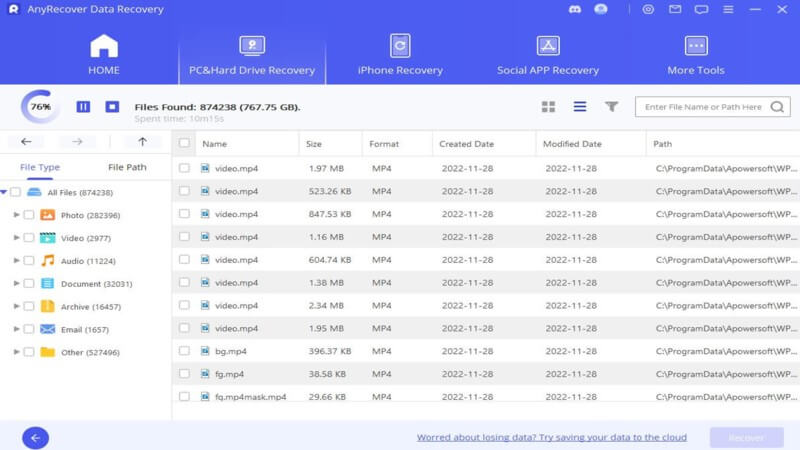 Step 4. AnyRecover will locate the file types and display them. You can preview these files by simply clicking on them. Check the files to get back and click "Recover".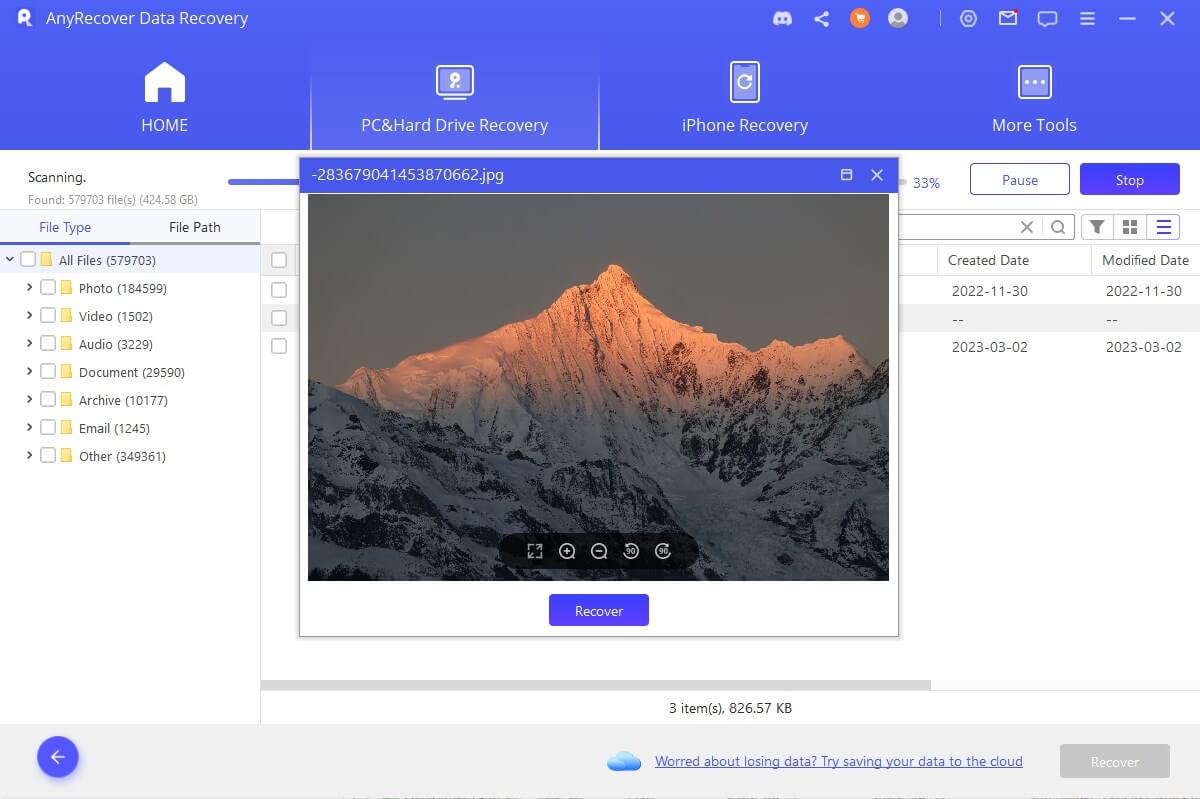 Conclusion
Having a recovery partition on your Windows 10/11 PC is very beneficial. If you have not created a recovery partition yet, you can follow the steps outlined in this article to create a recovery partition on Windows 10/11.
Things go wrong and the recovery partition may get lost. If you happen to lose the recovery partition, do not panic. You can use a tool known as AnyRecover to get the recovery partition back. If you would like to know whether AnyRecover will work for you before you pay for it, you can use its free trial version.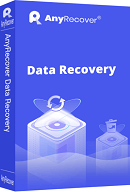 Key Features:
The tool will help you get back over 1000 types of data.
Get back the data from hard drive, flash drive, mobile phone, camcorder, and other storage media.
Extremely easy to use. What you need to do is selecting, scanning and recovering.
Offer a free trial version to let you recover 8 files before paying.
Support all Windows OS (including the newest Windows 11) and MacOS.