Up until the early 2000s, losing a file or document on your computer device meant that they were gone, and gone forever. Data recovery was a feat left only to select, skilled individuals that possessed high technical skills to accomplish such tasks. Today, data recovery software like DiskDigger Pro have become very popular because of the several options it provides for users to recover lost files.
In this review, we will provide a comprehensive rundown on what DiskDigger Pro File Recovery is, its features, functionalities, and how to use the product effectively as well as the best alternative of it.
Part 1. A Full Review on DiskDigger Pro
1. What is DiskDigger Pro?
DiskDigger Pro File Recovery is a recovery tool that's capable of retrieving lost data by accessing the central architecture of a storage device. Once access is gained, it can extract/undelete/recover lost data and files from your hard drive, USB flash drive, memory cards, etc.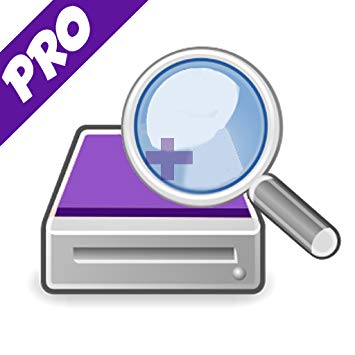 This tool is also capable of recovering data from corrupt folders on your device, by locating the associated file's structure. It can also un-format and repair damaged partitions on your hard drive, thereby recovering erased data and allowing you to pick up from where you left.
DiskDigger Pro for PC is useful for recovering and restoring multiple file formats and folders, regardless of whether or not they're system files or user-stored. Although there are several recovery tools available nowadays, it's important for users to choose one whose features are versatile and efficient.
2. How Does DiskDigger Pro Work?
The app works using any of its two preset modes — "Dig Deep", or "Dig Deeper". You need to select one of these preset modes before proceeding with the recovery process.
Dig Deep:
This mode is recommended for restoring recently deleted files.
It is effective for recovering both small and large files such as videos, etc.
Also, it can restore multiple file-types, along with their names.
The only drawback this option has is that it won't scan for your device/disk drive's free space.
Dig Deeper:
This mode features more advanced capabilities.
It can recover photos and smaller files with smaller storage spaces.
Also, this mode allows DiskDigger Pro to scan the entire device/disk, although it can take minutes or hours (depending on the disk size).
One notable drawback is that it doesn't restore the file names of the data it recovers.
In some cases, also, it may fail to distinguish between existing and deleted files.
3. How to Use DiskDigger Pro File Recovery?
One of the best things about this product is how minimalist and simplistic the recovery tool is. You can easily switch between in-app menus and find your way around effortlessly. Here's how to use DiskDigger effectively:
Step 1. On your windows PC, click on the start menu to find DiskDigger's icon. Instantly, the tool will present all of your system's connected drives.
Step 2. Select the specific disk you want to scan, and then click on "Next".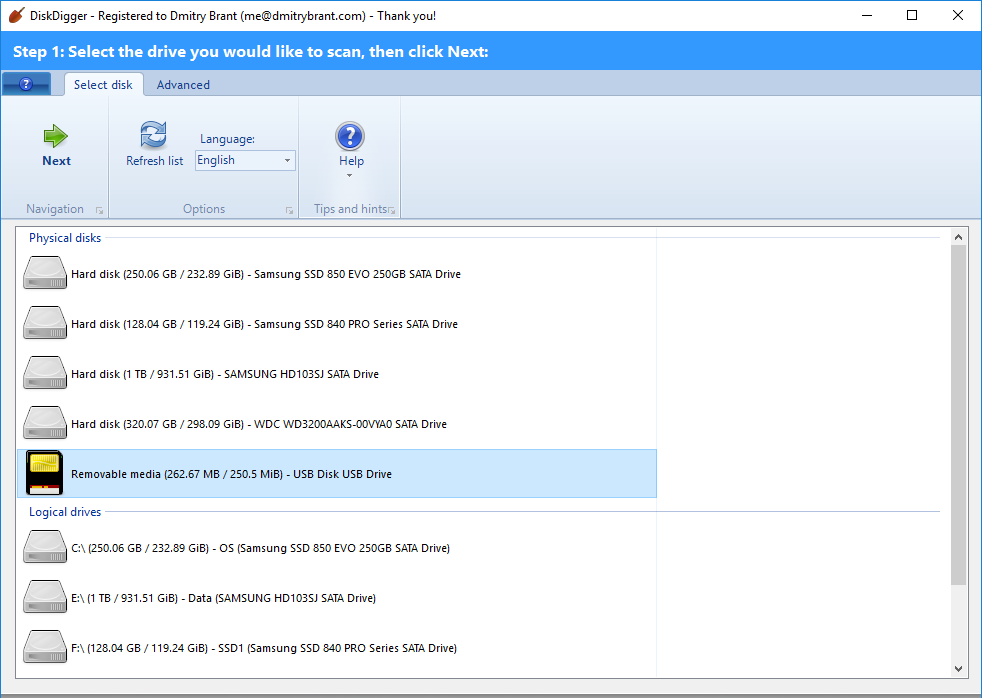 Step 3. The app will ask what type of recovery you want to perform, Dig Deep, or Dig Deeper? If you're looking to recover recently deleted files/data, click on the option "Dig Deep". If not, click on the option "Dig Deeper". Remember that the second mode will require more time—up to hours sometimes, depending on your disk size.
Step 4. Scanning will begin. When DiskDigger has finished scanning, it will display a pop-up notification to inform you.
Step 5. Click "OK" on the following pop-up dialogue window that reads: "Finished scanning the drive. Total files found: 1,020" after scanning.
Step 6. Select the files that you want to recover. You can select multiple files. Afterwards, click on "Recover Selected Files".
Step 7. Choose your preferred save destination for your recovered files.
Step 8. Click on the "OK" button on the bottom of the window. After recovery, the files will be found in the specified folder.
4. Is DiskDigger Pro File Recovery Safe?
Yes. DiskDigger Pro File Recovery is a safe recovery tool. You won't be required to input any personal information upon download, installation, and use. Once installed, you can use the tool to recover a wide variety of lost files, folders, and data. Also, when uninstalling, you won't be asked for any of your personal information.
5. Is DiskDigger Pro File Recovery Free?
Yes. DiskDigger is a free recovery tool that's available across multiple platforms and devices including Android, IOS, Mac PC, and Windows PC. The software offers similar set of features across all devices. Installing the app is easy and straightforward. During installation, DiskDigger will not ask you for any of your financial information, like credit card details and such. The app is totally free to use.
6. Pros and Cons of DiskDigger Pro File Recovery
Pros
With the Android app, you can still recover photos, even if your phone isn't rooted.
DiskDigger is capable of retrieving virtually every file format.
This tool performs excellently on both internal and external storage devices.
The product offers its app for multiple platforms including Android, IOS, Mac, and Windows PC.
Cons
The Mac version of the app needs optimization and bug fixes.
Dig Deeper mode takes too long to scan.
The app doesn't display files of unsupported formats.
The tool doesn't provide Mac and IOS users with all of its latest features.
Part 2. The Best Alternative to DiskDigger Pro — iMyFone AnyRecover
Although DiskDigger is a great recovery tool, you might find some of its perks irredeemable. If so, there's no reason to worry because there a few other good options you can leverage. One of them is iMyFone AnyRecover. This tool provides most of the services you have on DiskDigger, and also doubles as a reliable and efficient tool that's worth giving a try.

AnyRecover Key features include:
Recovers any files under various situations like emptied recycle bin, formatting, virus attack and lost partition.
Supports different hard drives and storage devices such as SD cards, digital cameras and virtual disks.
Recovers 1000+ formats of a wide range of files including office documents, emails, media files and archives.
With a 100% safety rate, AnyRecover recovers your files without overwriting the original data at the fastest rate.
Each user could recover up to 8 files without size limited for free, lifelong free upgrade and good customer support.
Easy-to-Use Steps of Recovering Any Files with AnyRecover:
Step 1. Download AnyRecover on your computer and select the location of the lost data. Then, click "Start" button.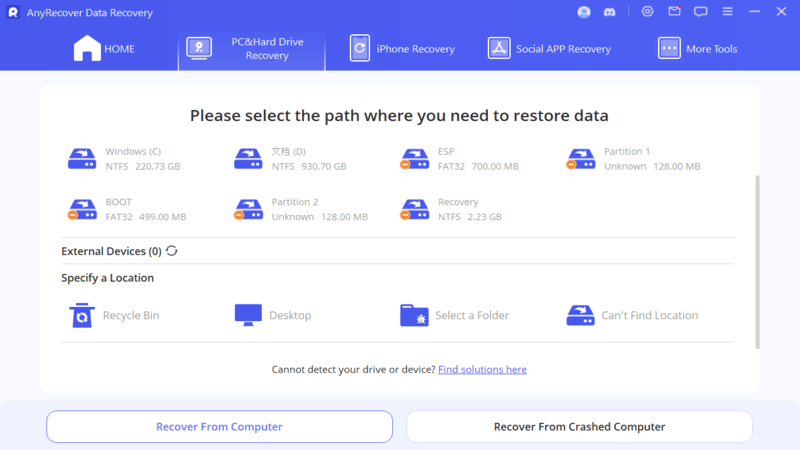 Step 2. The software will start the scanning process. You could pause and stop the process at any time if you find your files.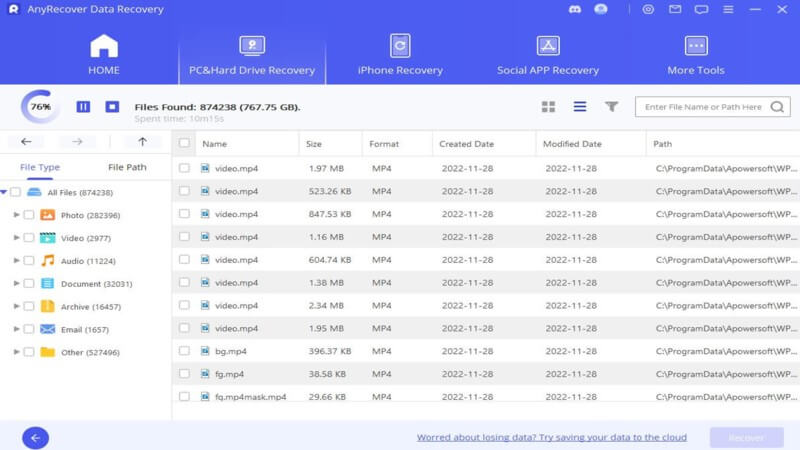 Step 3. After scanning, you can now preview the files and then select the files to recover by just clicking the "Recover" button.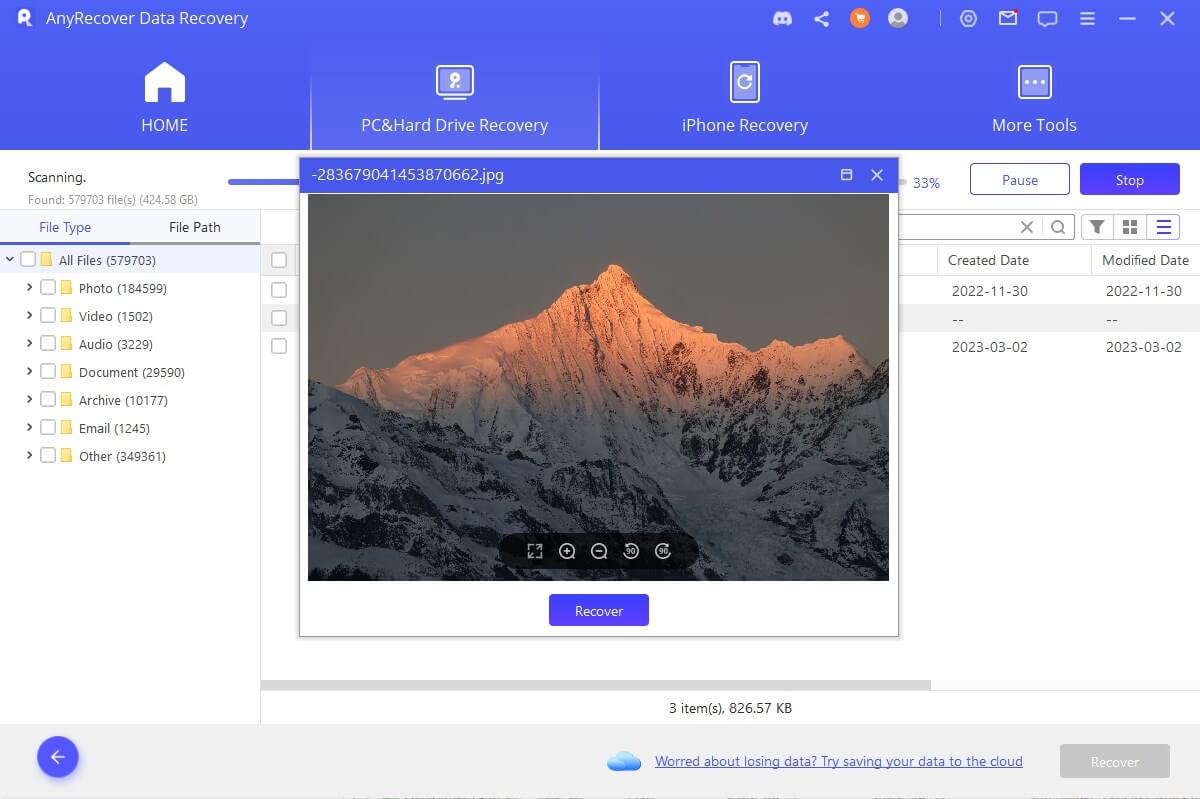 Conclusion
DiskDigger Pro File Recovery is a great recovery tool that offers users a lot for free. However, its drawbacks sometimes are hard to make users ignore them. Fortunately, with the perfect software AnyRecover in hand, you could perform data recovery with the highest success rate.