One of the worst moments for a PC  or Mac user is when you realize that you may have lost important files due to various reasons like accidental deletion, system error or virus attack. This can raise panic because those lost documents, photos, or videos can be irreplaceable. Although you might have heard of iMyFone AnyRecover that can help in recovering lost data, a question pops up in your mind – "is iMyFone AnyRecover safe?"
This concern is also justifiable since there are tons of viruses, malware, and unreliable software out there. Therefore, we decide to take the time to deal with all safety concerns that our users have and let you know more about how iMyFone AnyRecover works.
1
What Can iMyFone AnyRecover Do?
Before we get into what can be done by iMyFone AnyRecover, let's look at the brains behind this great software – iMyFone Technology Co. Ltd. It is a hi-tech firm with expertise in providing top-notch solutions for data recovery, password unlock, device repair, data transfer, etc., to assist users around the world to protect their data and devices.
AnyRecover powered by iMyFone is home/office data recovery software for Mac and PC that can easily scan and retrieve your lost data and files based on a unique data recovery algorithm. iMyFone AnyRecover allows free preview and scan, and is equipped with a very high recovery rate in the industry.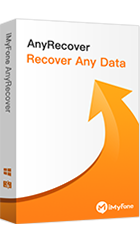 1,000,000 + Downloads
Powerful Functions of iMyFone AnyRecover
Recover 1000+ file types, including documents, photos, audios, emails, videos, zip files, etc.
Able to restore data lost in any scenario, such as emptied recycle bin, damaged hard drive, formatted memory card, system crash and more.
AnyRecover supports various storage media like SD card, USB flash drive, HDD, CF card, digital camera and more.
AnyRecover is applicable to Windows 10, Windows 8.1, Windows 8, Windows 7, Windows XP and Mac OS X 10.9 – Mac OS X 10.15.
100% secure and convenient to use, recover lost data in just a few steps.
Download Now
Download Now
2
Is iMyFone AnyRecover Safe?
To answer this in a single word, we would say – "YES."
iMyFone AnyRecover is absolutely safe to use on any Mac or Windows computers, or other data storage devices. It is safe and clean, without any ads, viruses, or other plug-ins. Until now over 1 million users have downloaded iMyFone AnyRecover, and we hold the safety of our users dearly, knowing how important safety is to users. Moreover, we won't risk our reputation by offering sub-standard or dangerous software to our esteemed users.
To put it straight, iMyFone AnyRecover is a genuine data recovery tool that protects the safety and privacy of all its users. To guarantee you get the best and safest of the software, ensure you download it from our official website.
Approved by Anti-virus Software
To authenticate the safety of AnyRecover, we have international certifications and permissions from top anti-virus software like Norton, McAfee, GeoTrust, etc. AnyRecover is whitelisted by most Antivirus programs to ensure that your Antivirus software does not prevent iMyFone AnyRecover from working on your PC or Mac. In very rare cases an antivirus detects a non-malicious file like AnyRecover as a malware. This is referred to as a false positive. This is a normal situation, but we, on our part, have taken necessary measures to ensure this never happens.

Recommended by Prestigious Media
Also, many famous media websites and social media influencers have also supported iMyFone AnyRecover and testified to its safety, including Macworld, PCWorld and other tech media.

What Do Users Say?
Furthermore, don't just take our word for it; take a cue from the positive reviews of numerous satisfied clients, whose feedback go a long way in authenticating the safety and usefulness of iMyFone AnyRecover.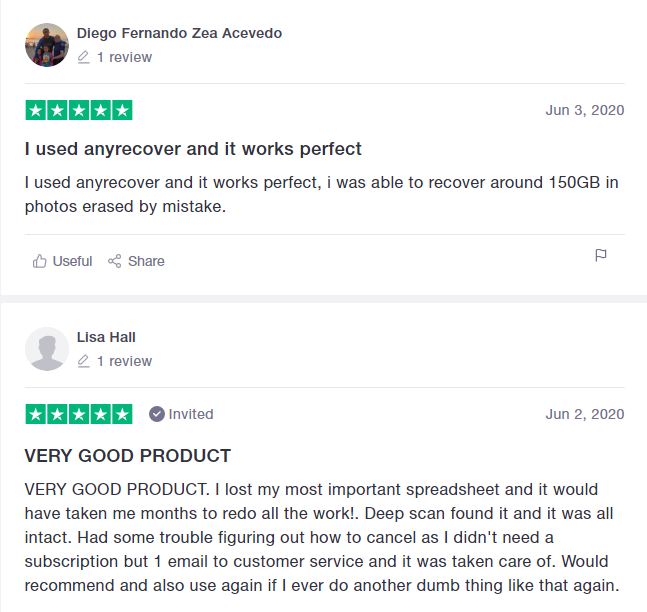 3
Will AnyRecover Slow Down my Computer or Hack Personal Data?
Talking about slowing down your computer; this is very rare. Your computer may only slow down when AnyRecover is in use or when a device is being scanned because the software will use part of RAM. This only happens when there is a very large data to be recovered from the device. Whenever you notice that the system slows down – close any other program running on your computer until the recovery process is complete.
Since using iMyFone AnyRecover involves recovering user's data, a lot of people might be worried about the safety of their data and if it will be hacked. We guarantee the utmost security and safety of your data, and none of your data will be hacked or stored by iMyFone or iMyFone server before, during, and after using AnyRecover. All data is restored to your computer and never kept on any server.
Our privacy policy states clearly that we take your privacy very seriously and will not under any circumstance store, copy, or share your data with anyone.
4
Guarantee from iMyFone AnyRecover
There are lots of benefits that come with using iMyFone AnyRecover. This include:
100% safety: AnyRecover is a virus-free and malware-free software that is designed to meet your recovery needs without fear of losing  your files.
Secure payment: No stealing of credit card information during and after payment, all transactions are protected from hackers.
Free trial: A free trial version that allows you to preview all scanned files and recovers 3 files to test the functionalities of AnyRecover before going for the full version.
30-day Money Back Guarantee:  In case you are not satisfied with our product or if it fails to meet your expectations.
Lifetime free update: Free access to lifetime upgrade without any extra charge on every new feature or functionality of AnyRecover.
24/7/365 customer service: Good customer service and technical support are provided through emails, live chat or other methods whenever you need our help.
Conclusion
From customer feedback and what we have highlighted and explained, you can agree now that iMyFone AnyRecover is a safe software to use in recovering lost data and files. Never again get worried if you accidentally delete files either on your PC or Mac, just start by free downloading AnyRecover from the official website, and then recover lost data in a few steps.