So basically, I tried to drag and drop a couple of pictures from an SD card, unto another SD card, that I had in my Canon 550D camera. When I checked the pictures on the SD card in the camera, none of the new pictures are there, and the other SD card was completely wiped, no signs of pictures. I'd really appreciate any help. Thanks in advance.
Cases like the above stated have become viral, as much as they are really annoying. You try to copy a few pictures from your SD card to your PC, and just when you try opening, Boom! Photos disappeared from SD card, can't find them in your PC either, all too familiar right? Unfortunately, it happens more often than you think. So here, we're going to get right in with innovative solutions to this problem and teach you how you can recover lost pictures from SD card.
1
Pictures Disappeared from SD Card, How to Get It Back?
Trying to recover pictures disappeared from SD card can be a pain in the ass. However, the good news is, there are several solutions available as we'll point out below:
1

Reboot Your Android Phone

There may be quite a few reasons why your pictures were gone from SD card, if it's on your Android phone, the very first step you should take is to reboot and restart your phone. If the SD card is on a digital camera, turn off the camera and turn it back on. You may find that pictures disappeared from SD card, are back, sometimes it may just be that simple.
2

Eject and Then Re-insert the SD Card

If after rebooting the device and you're still unable to restore the lost photos, now you should switch off the device and then eject the SD card from the device, wait for 5-10 seconds and then reinsert the SD card into the device. Now you can check if the lost pictures have been restored.
3

Perform a Factory Reset on Your Android Phone

Another solution if you want to restore pictures missing from SD card, is to perform a factory reset on your Android phone. You can do this by going to Settings on your phone, and then factory reset.

Note:

You should backup all your data before factory reset as this would erase all data from your data.
4

Uninstall Applications That Might Lead to the Issue

Pictures disappeared from SD card, might be as a result of App conflict, if you installed any App before your pictures disappeared, simply uninstall that App and then check if it has been restored.
2
Ultimate Solution to Recover Missing Pictures from SD Card
After using the previous options and it still doesn't work? Or you want something even more reliable? Then you should try this great software - iMyFone AnyRecover. AnyRecover is a highly sophisticated tool for recovering all kinds of lost, formatted, or corrupted data from any device at all. Using AnyRecover as your ultimate solution to restore pictures disappeared from SD card, is obviously a wise choice.

100,233,123 Downloads
Key Features of AnyRecover
You can restore your files no matter how it was lost, whether deleted, corrupted, or just disappeared off your storage device.

Recovers almost all file types: photos, videos, emails, etc.

Recovers files from any storage media, be it SD card, flash drive, HDD, and more.

Very simple to use, anyone can use even without basic tech skills.

It guarantees a 98% success rate.

Ensures total security of your data; you don't need to bother about losing data.
How to Recover Pictures Disappeared from SD Card with AnyRecover
Step 1. Open AnyRecover and select "All Round Recovery" mode. Using this mode enables you to search out more files.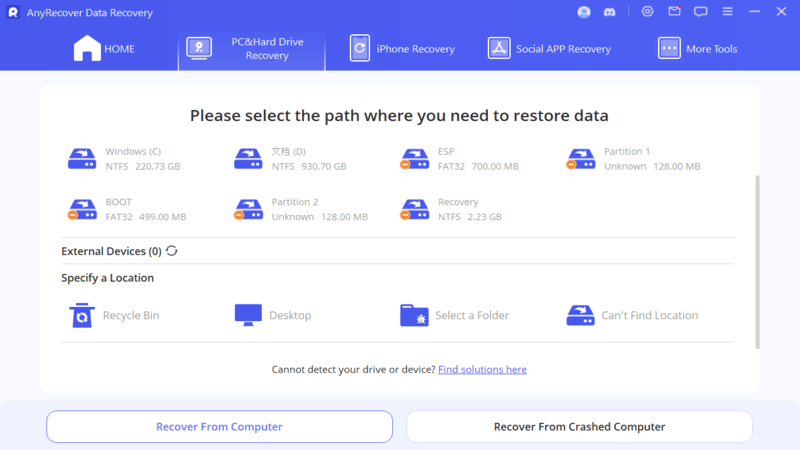 Step 2. Choose a location from where you may have lost data (in this case SD card). Then click on "Next".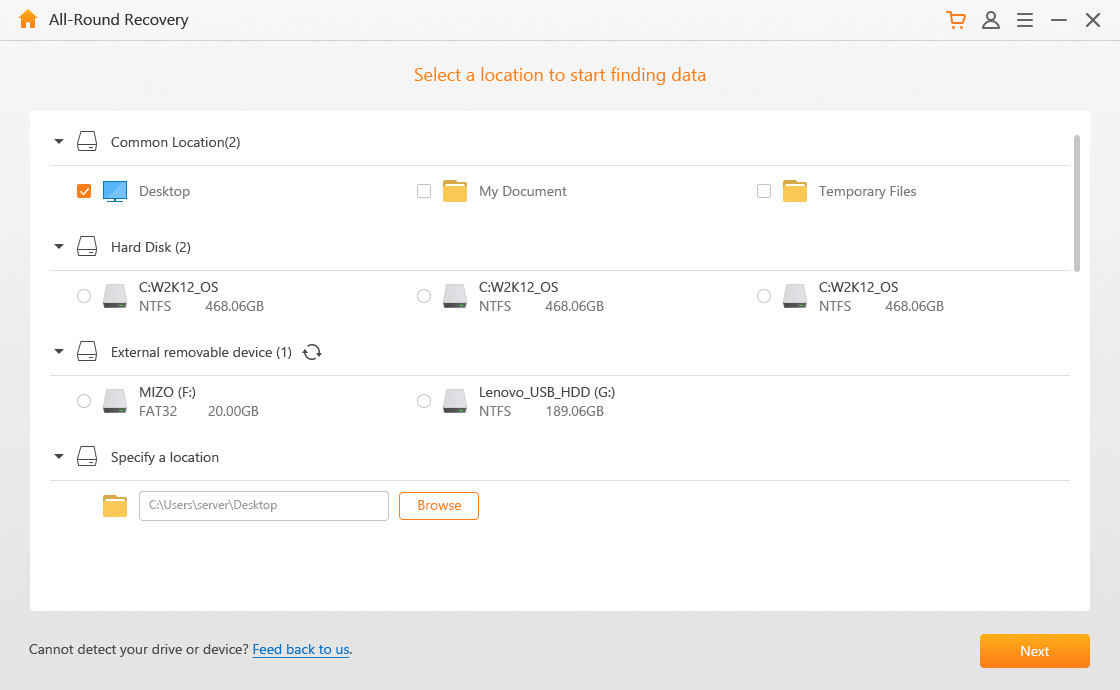 Step 3. Select the type of file you are looking for e.g., photos, and hit "Scan" to begin scanning process.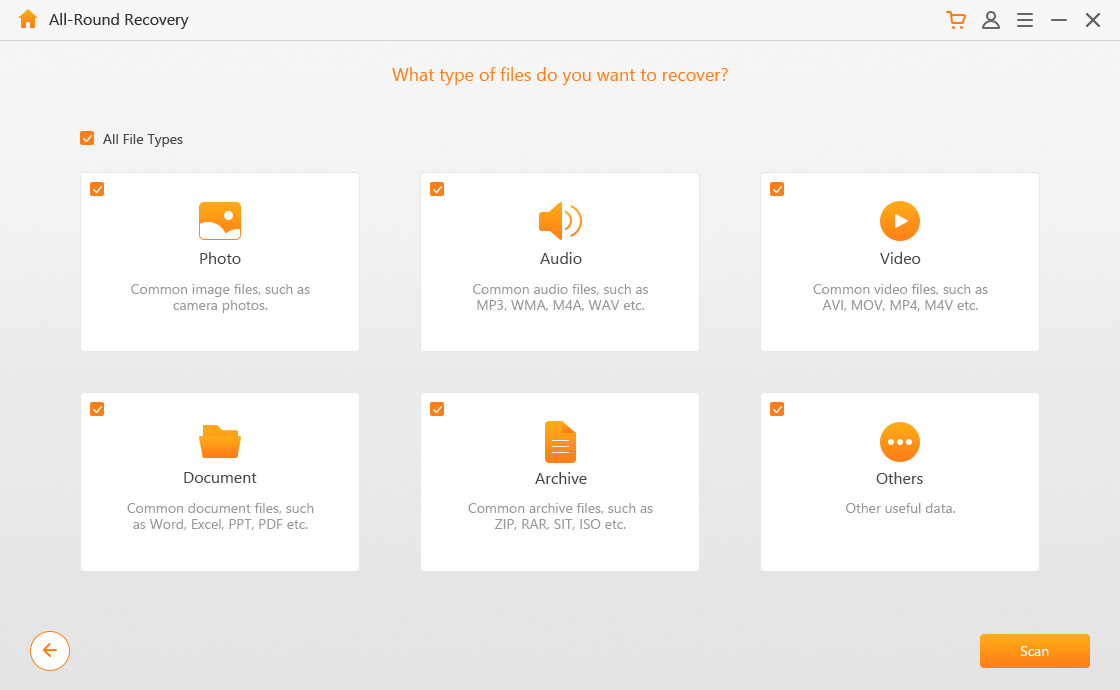 Step 4. It will now browse and find the missing photos from your SD card. If you are still unable to find your lost data, you can use the "Deep Scan" option to locate your lost data.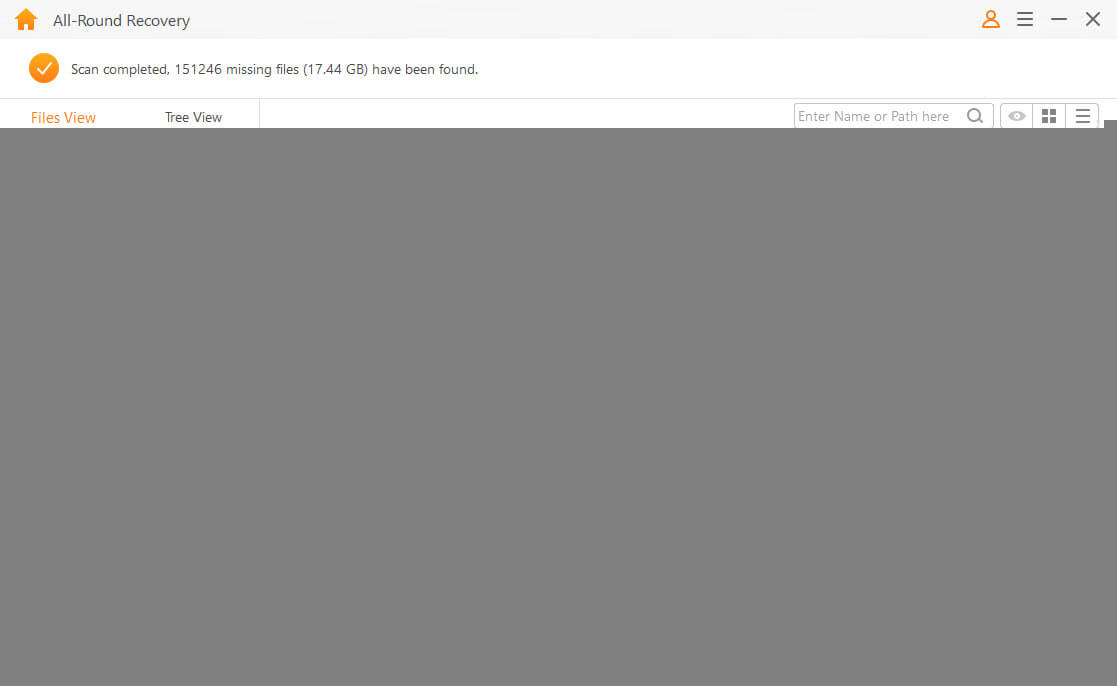 Step 5. You can preview the files by double-clicking, then hit "Recover" to restore the files you want.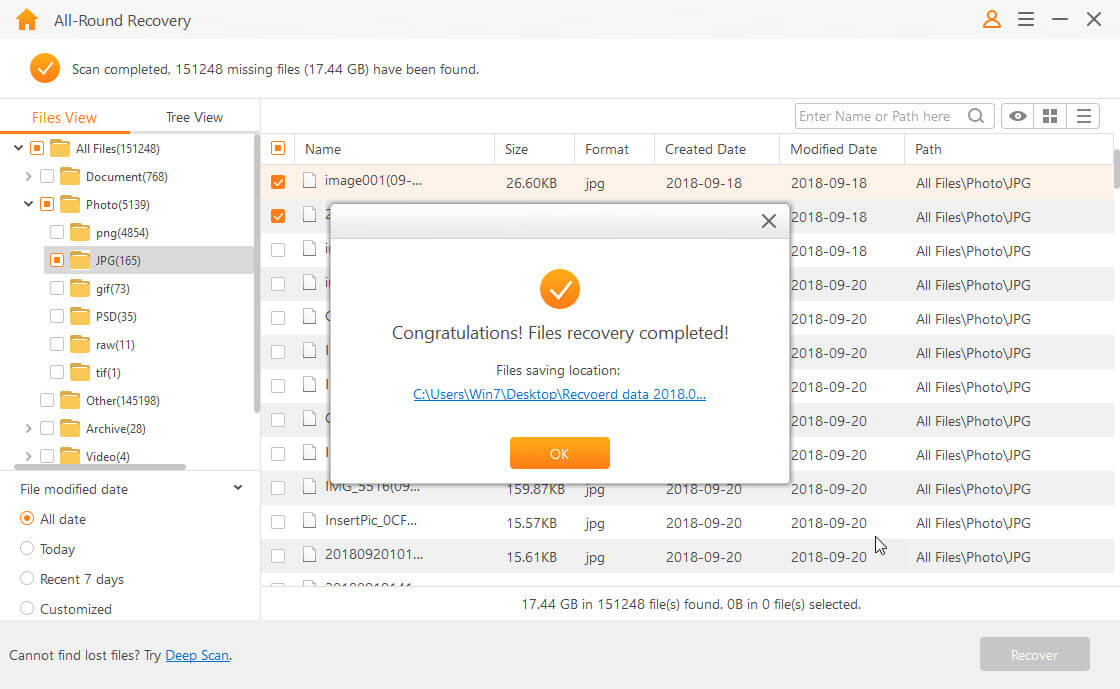 So that's it, job done, that's how you can quickly recover pictures disappeared from SD card, using AnyRecover.
Please Note: do not save the restored files to the location where they went missing.
3
Reasons for Pictures Disappearing from SD Card
It is also essential to know precisely why your pictures have gone from SD card. Knowing this can help you avoid going through fixes in the future. Here are quite a few reasons why you might have pictures lost from SD card:
1. Virus infection
2. Card damage
3. Improper card operations
4. Physical car corruption
Conclusion
By now, you must have known how to restore pictures disappeared from SD, especially using AnyRecover, which we very much recommend, and also gained insight on how to avoid picture loss on SD card. We hope you enjoyed this. Got suggestions or complaints? Don't forget to hit the comment box; we'll appreciate your comments.