You may have also encountered the same situation as Meghan, the good news is that it's possible to recover deleted photos from Fujifilm camera like X-T3, X-T20, FinePix HS10 and other models using Fuji photo recovery tool. This article will show you the right approach to take after losing photos from Fuji cameras or Fujifilm-supported memory cards. With the right tool and simple steps highlighted below, you will be able to successfully restore deleted/lost images from your Fujifilm camera on Mac computer.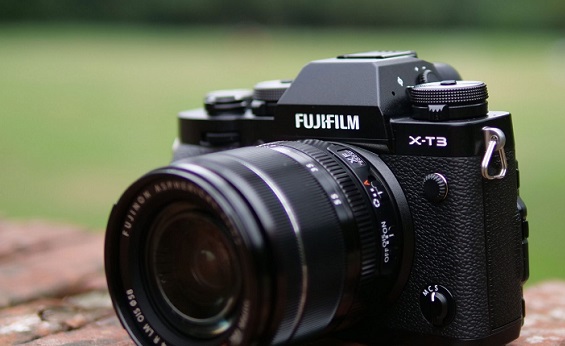 How to Recover Deleted/Lost Fujifilm Photos on Mac
It is always a good practice to have backup of the precious photos in your Fujifilm camera. With backup, it will be much easier to retrieve lost photos in case of data corruption, deletion or accidental formatting of your camera storage. But the more common case is that you forget to create a backup. Do not be heartbroken if you are stuck in this condition, because iMyFone AnyRecover for Mac software never lets you down in offering a reliable way to recover lost Fujifilm photos even without backup.
AnyRecover is a recovery software for lost data in various storage devices that has both Mac and Windows versions. It is considered the best for Fujifilm camera photos recovery because it performs efficiently and has amazing functionality, making it the top choice for resolving all your photo lost problems.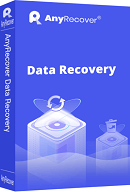 Key Features:
All-in-one data recovery software to recover data from iPhone, Windows,and Mac systems.
Recover lost/deleted data from major DSLR cameras such as Fujifilm, Canon, Sony, Nikon, etc.
Fast scanning speed and a high recovery rate of lost files from Fuji-recommened storage devices, like SD, SDHC, CF, XD, UHS-I / UHS-II cards..
Compatible with all Fujifilm digital cameras including X-series (X-100F, X-T20, etc.), FinePix series (FinePix HS10/HS11, etc.) and GFX series.
AnyRecover is able to recover photos, audio files, videos, and basically all media file types.
Solve all data loss situations including accidental deletion, corrupt files, partition error, and more.
Easy Steps to Restore Deleted Photos from Fujifilm Camera
Step 1. Free download and install the iMyfone AnyRecover tool on your computer, and then launch it.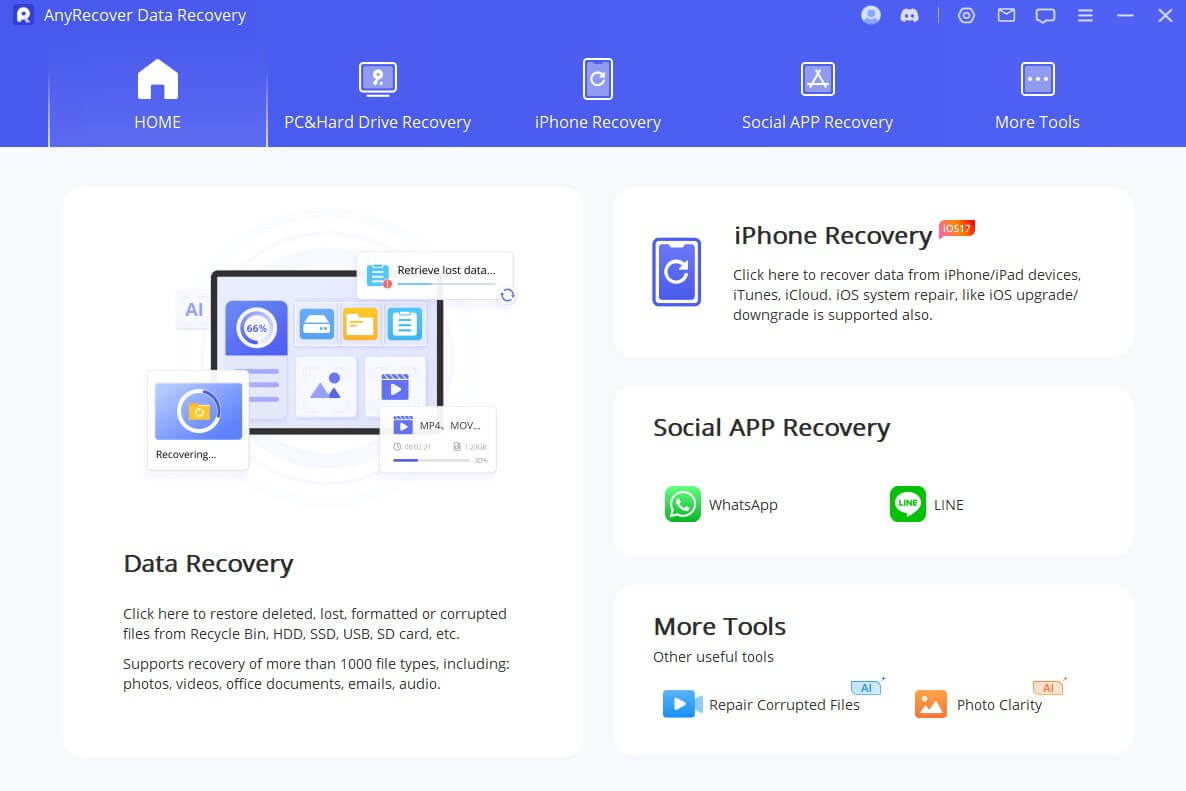 Step 2. Connect your Fuji X-T3, X-T20, or other models to your computer and select it in the External Removable Devices tab.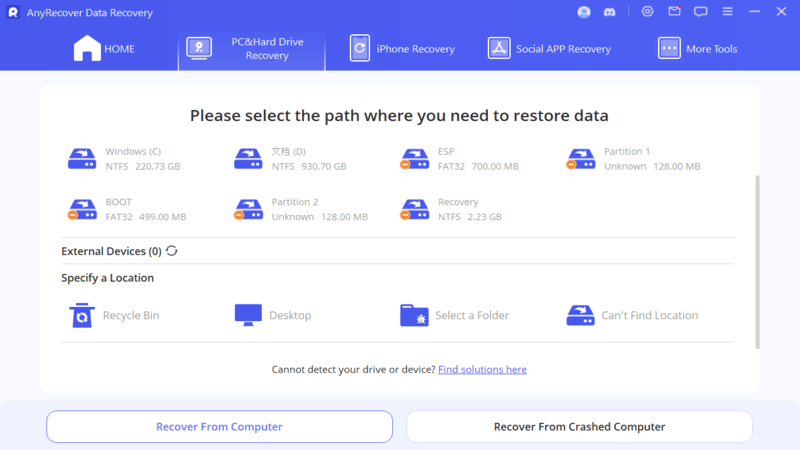 Step 3. Once you have selected the storage device to recover files from, click on Start, and the tool will begin to scan all the files on your Fujifilm camera. Wait for the scanning process to complete.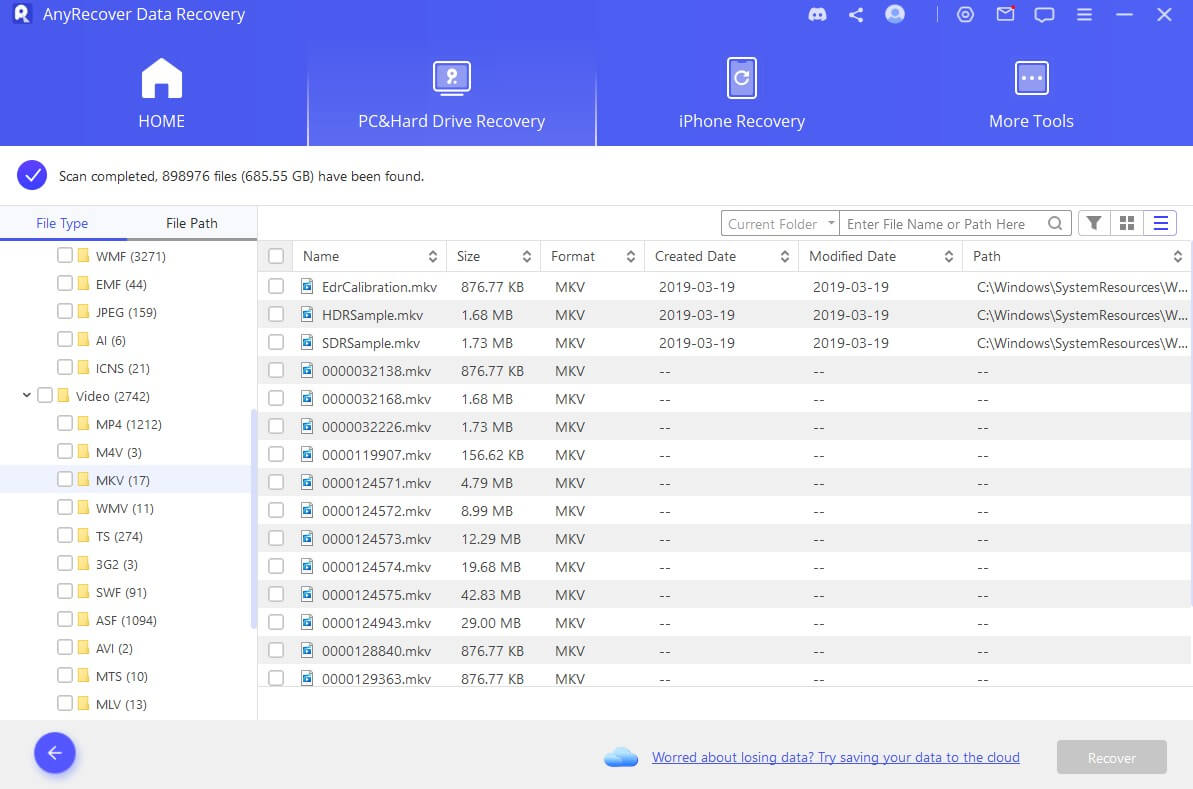 Step 4. Select the files you want to recover and Preview them. Once you have confirmed, click on Recover.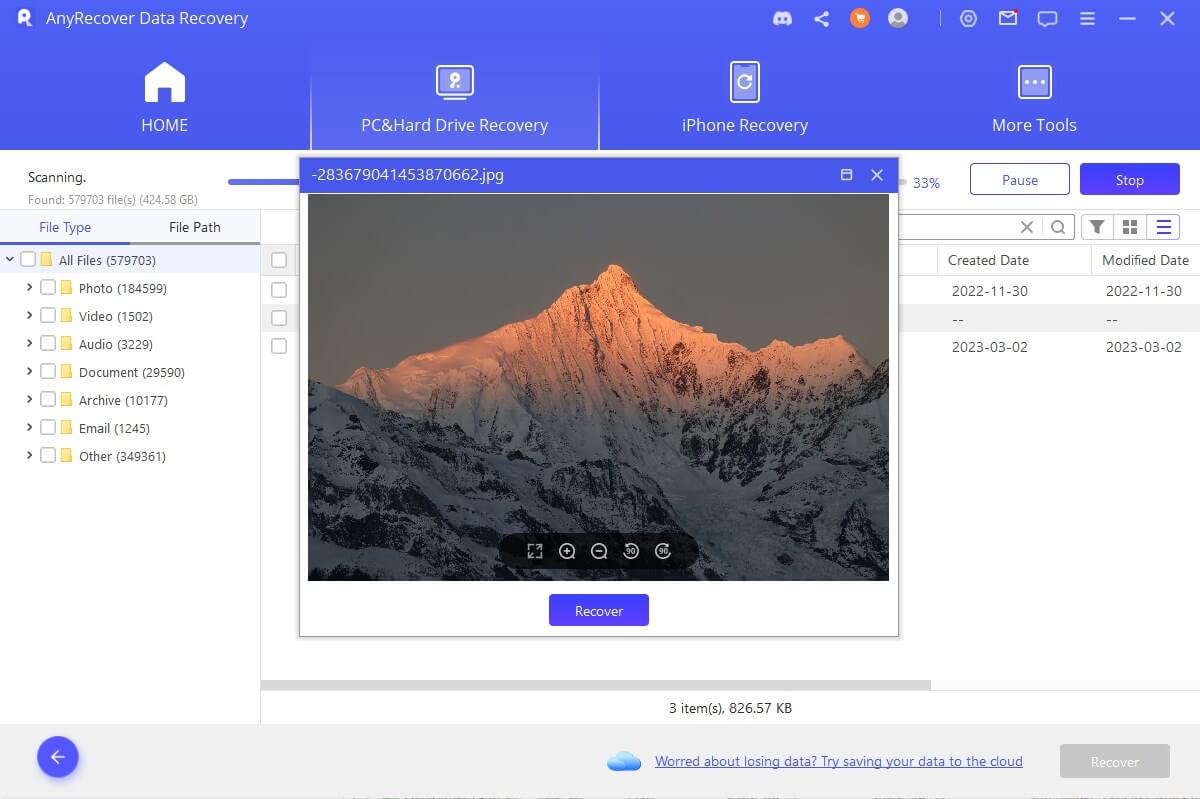 Tips for Better Protecting Fuji Photos
To avoid disappointment caused by losing memory card files, try the following tips to protect photos and videos in your Fujifilm camera.
1

Know the Reason for Fujifilm Photo Loss

The following are the main grounds why pictures might be lost from your Fuji X-T3 or other camera models.
Accidental deletion of pictures from your Fuji camera without having a backup.

Incorrectly switching off your camera while the writing process is underway can cause data loss or corruption.

Using incompatible storage card on your Fujifilm camera also leads to corrupted data.

Virus attack on your Fujifilm camera storage card can corrupt all the photos stored in it.

Unintended formatting of the memory card will erase all stored photos.

Failed pictures transfer process makes the original photos from the camera to be lost.
2

Why Deleted Fuji Images Are Recoverable

Why are deleted images from the Fuji camera still recoverable? When you accidentally delete Fuji images or videos or format the storage media, the only thing that changes is the entry for those files. In reality, the system does not entirely delete the files, but what it does is to mark the space as free to be used to store new files. The success of recovering lost/deleted file depend on two things. One, it is highly recommended that you stop taking more photos on your Fuji camera to avoid overwriting on the free space, which might erase the lost data forever. Two, use a reliable Fuji photo recovery tool to recover deleted photos from the Fuji camera.
3

Helpful Tips to Increase Photo Recovery Success Rate

The recovery success rate is influenced by several factors which you should address. Pay attention to the below details about these factors in order to increase the chances of recovering lost photos from your Fuji camera.

Stop Writing New Data in Your Camera

Since the data isn't always erased completely, stop taking additional pictures to avoid overwriting. Run the recovery process immediately.

Always Have Extra Free Disk Space

This helps retain your lost data or photos because when your device has extra free space, there will be lower chances of data overwriting.

Avoid Physical Damages to Memory Card

Removing the memory card and keeping it in a safe place will reduce further data loss from physical damages.
Conclusion
Pictures from the Fuji camera are not necessarily lost due to accidental deletion or formatting. As long as you take action immediately and stop further writing to its storage, there is a high chance that the lost/deleted photos will be recovered. This simple guide has offered the best method to retrieve deleted photos from Fujifilm camera. This is made possible by the iMyFone AnyRecover data recovery software, which helps restore lost files from the Fuji X-T3, X-100F, and other models even when you don't have an existing backup for your photos.