Losing an important video can be such a pain, especially when that's your only copy. But there is honestly no need to panic, as data recovery technology has grown to handle such issues with ease. While the possibility of getting your files back is on the high side, it is suggested that you act fast to avoid the files which you so desperately seek from being overwritten by new data. The longer you wait, the greater the possibility of your video being overwritten and lost forever. In this article we'll provide you a best way to recover lost videos.
Part 1. Common Ways to Recover Lost Videos
1. Restore from Recycle Bin
When you delete a video from your Windows 11 computer, it doesn't disappear immediately —it's usually just moved to the Recycle Bin on your desktop and can easily be recovered. To recover, simply open the recycle bin, select the video you want to recover and click restore. The video returns to its original location.
2. Recover from Previous Versions
If you couldn't find your video in the recycle bin on Windows 11, then it might have been permanently deleted, probably using "Shift + delete". Still no need to panic, there's another method. You can recover from a system restore point.
Open a window and browse to the folder that contains (or contained) the file you want to recover.
Right click on the folder, select "Restore previous versions".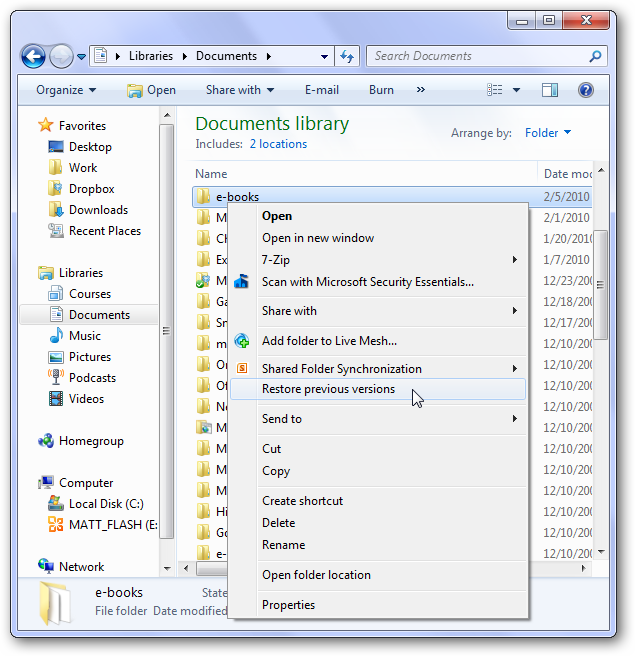 If these methods do not work, then what do we do?
Part 2. Ultimate Way to Recover Lost Videos - AnyRecover (Windows 11 Supported)
This is the most effective way to recover that your video file when all the other methods have failed. AnyRecover is a proficient file recovery software, reliable and dedicated to recovering your files. This user-friendly software is your best solution for recovering deleted, lost or inaccessible data from your PC or any other data storage device. It achieves a recovery rate of more than 98%.

Key Features of AnyRecover
This software does not require any technical knowledge to use and you can recover your videos in a matter of minutes.
Whether your videos were lost because you mistakenly deleted, Recycle Bin was emptied, formatted hard drive/device, damaged hard drive, lost partition, virus attack or even OS reinstall/OS crash, AnyRecover can get them back for you.
AnyRecover offers recovery support for over 1000 different data formats including photos, videos, documents, audio files, email, and archives.
AnyRecover can recover data loss from all storage media: Digital cameras, Mobile phones, flash drives, hard drives, etc.
Steps on how to use AnyRecover to recover lost videos:
Step 1: Choose Mode: Launch AnyRecover on your PC and select the mode of recovery from the options.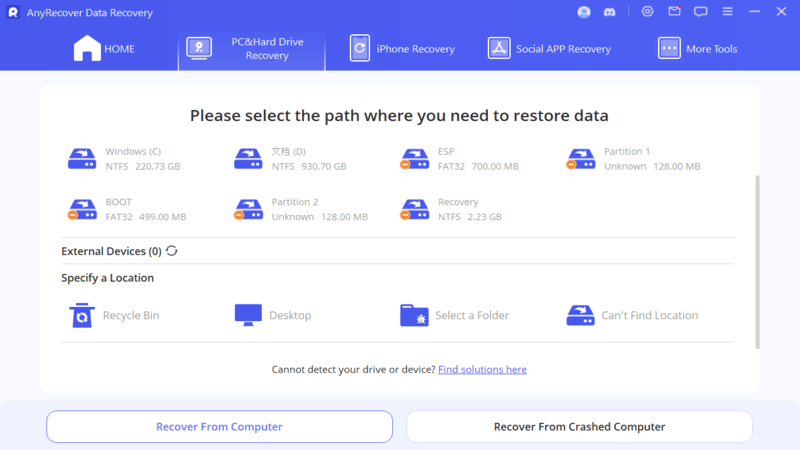 Step 2: Select a Location: To start looking for the data, select a location. You can select any location where you have lost data. Once you've chosen a location click "Next".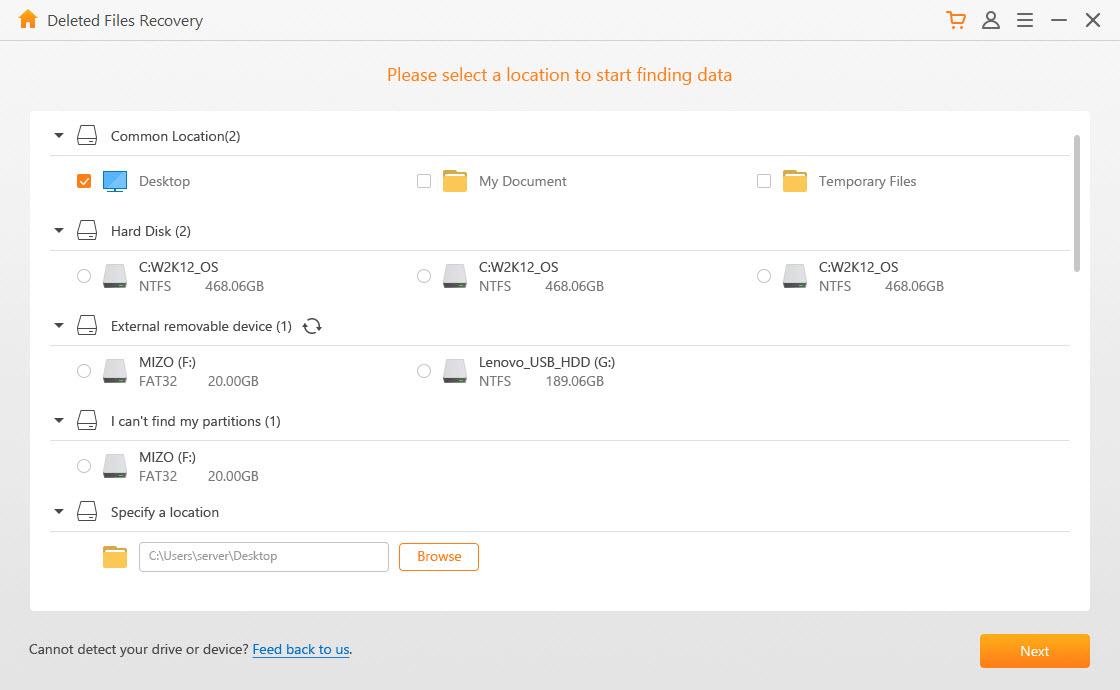 Step 3: Select file type: Next, select the type of file you want to recover, in this case, choose "Video". Then click "Scan" to start the process.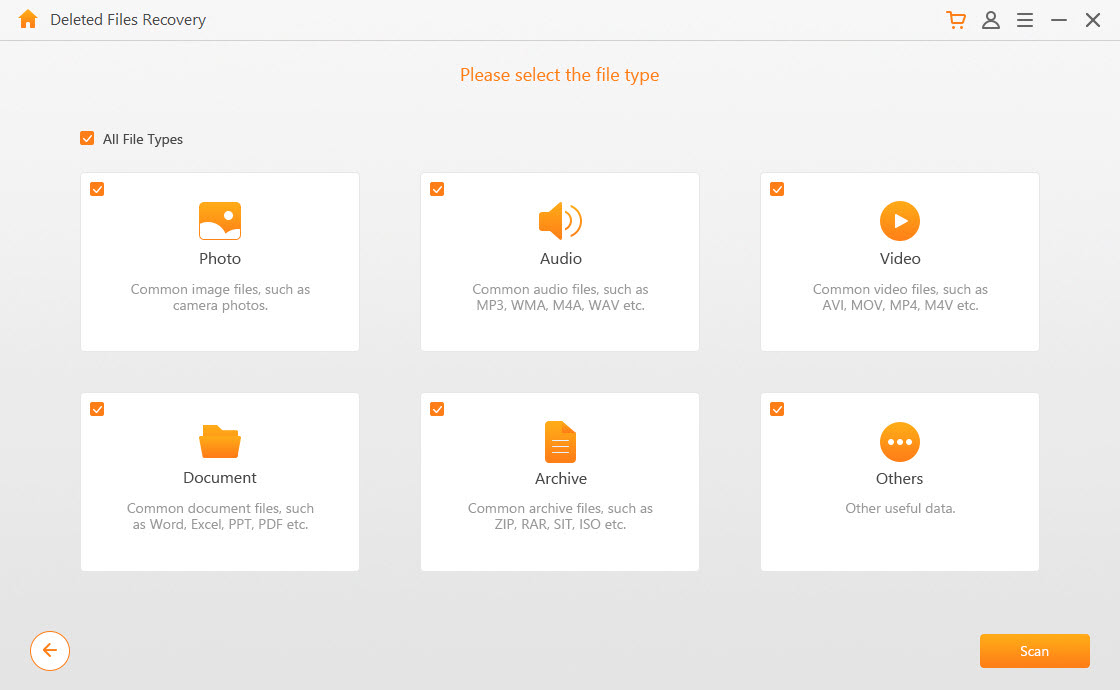 Step 4: Scan: AnyRecover will do a quick scan on the location you selected. After the scan, it will show the deleted files in that location.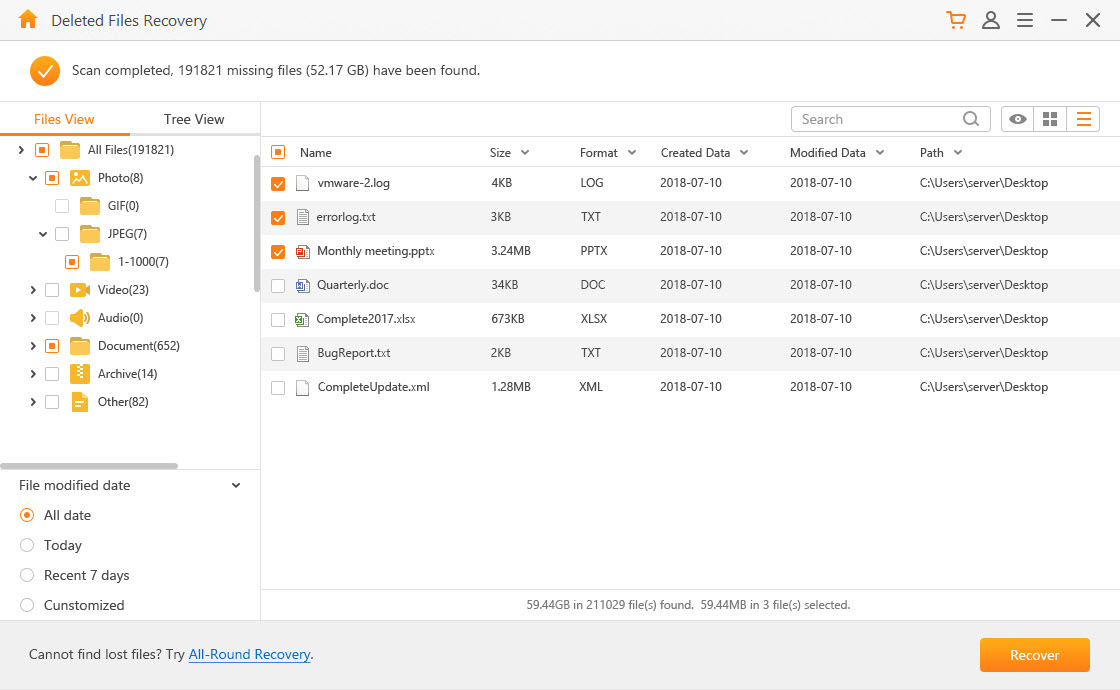 Step 5: Preview and Recover: Once the files are displayed, you can choose to preview the files before recovery. After you've previewed it, you can now click "Recover" to retrieve your data.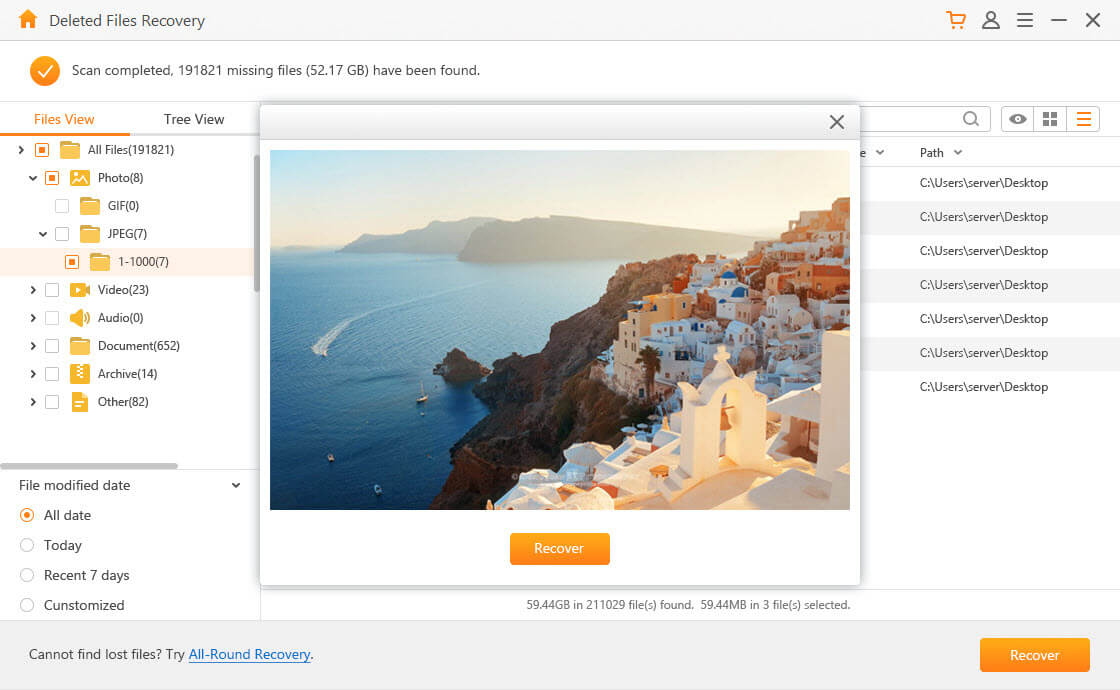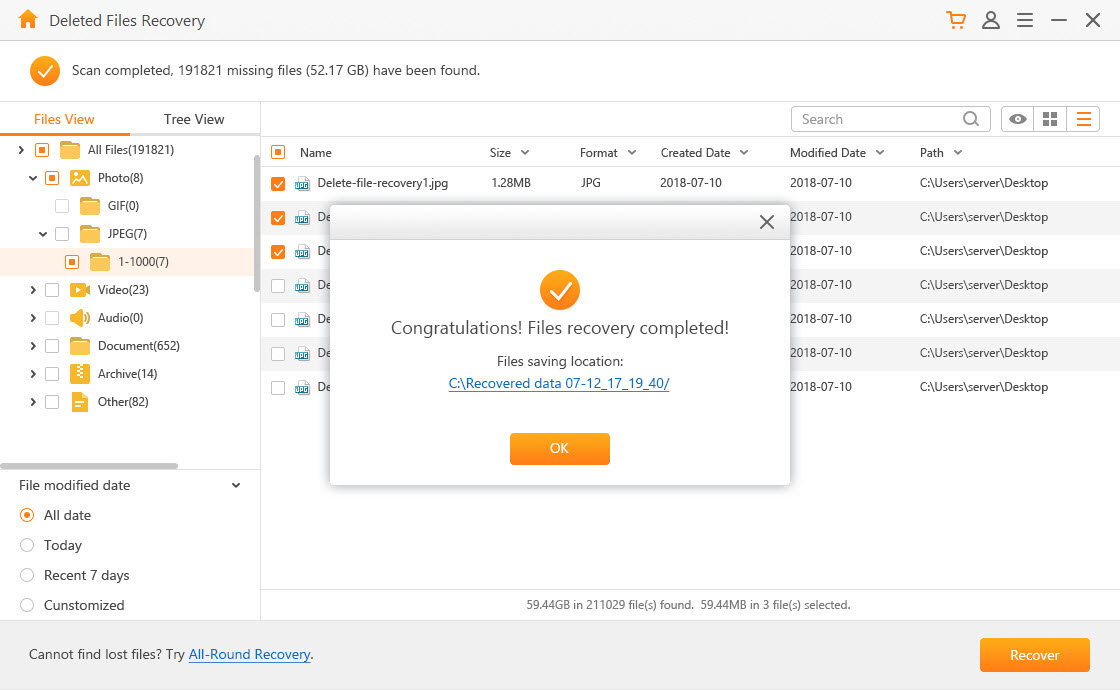 Note: If you do not find your lost files in the location you selected, you can try the All-Round Recovery mode. This will execute a deeper scan, but it will take more time to scan.
Conclusion:
When you lose an important video, it is important that you stop making use of your PC in order not to overwrite the deleted files as this will minimize your chances of getting them back. It is also advisable to get the AnyRecover software as soon as possible, the more time you waste, the lesser the chances of recovering your video. Try it for free and recover lost videos now!