While accidental deleting and the process of formatting hard disks may lead to loss of data, virtualisation software does not necessarily provide built in recovery utilities, hence making data recovering on virtual machines a more complicated endeavour.
1
Is it Possible to Recover Deleted Files from VMware?
Due largely to the absence of built-in utilities which may aid data recovery in virtualisation as aforementioned, there is a more pronounced tendency for users to lose files and accept their fate owing largely to the complicity associated with the process of data recovery on most virtualisation platforms. However, there is a need to have such capabilities especially when the need arises to deal with lost files which may need to be recovered. AnyRecover is the data rescuer for your VMware Data Recovery.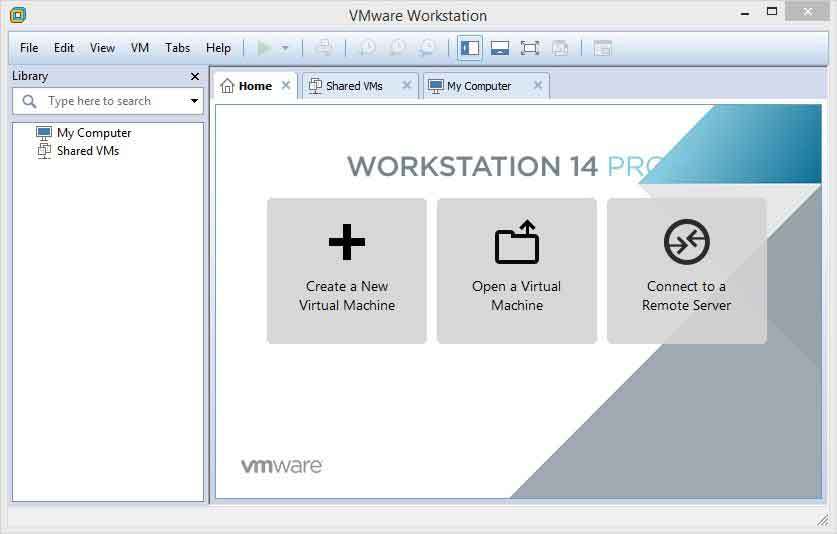 2
How To Recover Lost Data On VMware With AnyRecover?
With AnyRecover , you can recover your VMware files from a formatted drive, a deleted drive, or a storage device provided the data is yet to be overwritten by consequent data. You can improve your chances of seamless data recovery by simply halting the use of your virtual machine as soon as you realise that you need a recovery. Thankfully, AnyRecover supports a plethora of files extensions including many file extensions which are closely associated with virtual machines generally. Some of such extensions include, NTFS, exFAT, APFS, FAT16, FAT32, HFSX and HFS+ to mention but a few.
Powerful Features of AnyRecover:
Recover lost or deleted data for all virtualisation in minutes: With AnyRecover, you can recover lost data within virtualisation platforms and in the shortest possible time frames. Thanks to a very interactive graphical user interface, virtually any user with little amount of tech-exposure can easily navigate the software and recover their files.

Recover 1000+ kinds of file formats: With AnyRecover, you can be sure to recover any type of data, regardless of location on the device as well as file extensions. AnyRecover supports every single type of fil extension within computing spheres, hence its preference as the data recovery to get the job done.

Supports a wide range of file systems: As aforementioned, AnyRecover supports multiple file systems, including file systems associated with virtualisation. Some of such file systems include VMFS, NTFS, FAT, EXT3, HFS, etc

Recover various virtual disks: AnyRecover provides you to restore virtual disks saves as .vhd, .vhdx, .vmdk, .vdi, .hdd, .dd, .img, .dmg, etc.

Try before you buy: AnyRecover provides users a free version in order to aid the buying process from the buyer's perspective. With AnyRecover, you can use the app to recover up to 8 files. This is to ensure that customers are completely satisfied with the offerings of the software before delving into the buying process.
Here are the easy steps to recover files with AnyRecover.
Step 1. Select Mode: Download and launch AnyRecover on your machine, and then proceed to select the option for "Deleted File Recovery" mode.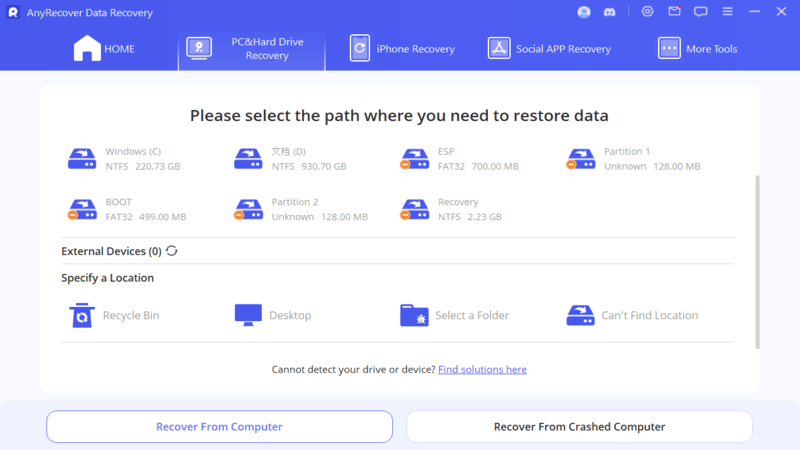 Step 2. Select Location: Next, you have to select the location/path in which your file got lost in the first place. You can select any location where you have lost your files directly or click "Browse" to ensure a more accurate location. After you may have located the path, then simply click "Next".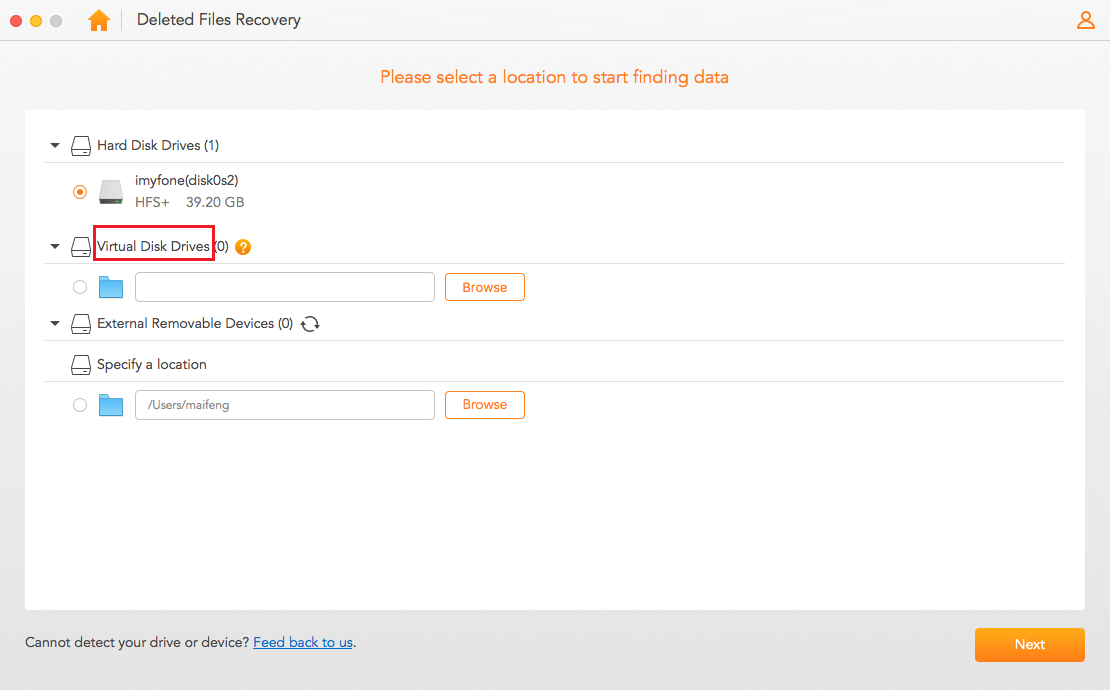 Step 3. Select File Type: Next, select the type of file you want to recover from the list; Photo, Audio, Video, Document, Archive or others to specify the file type. Now simply click "Scan" to start the recovery process.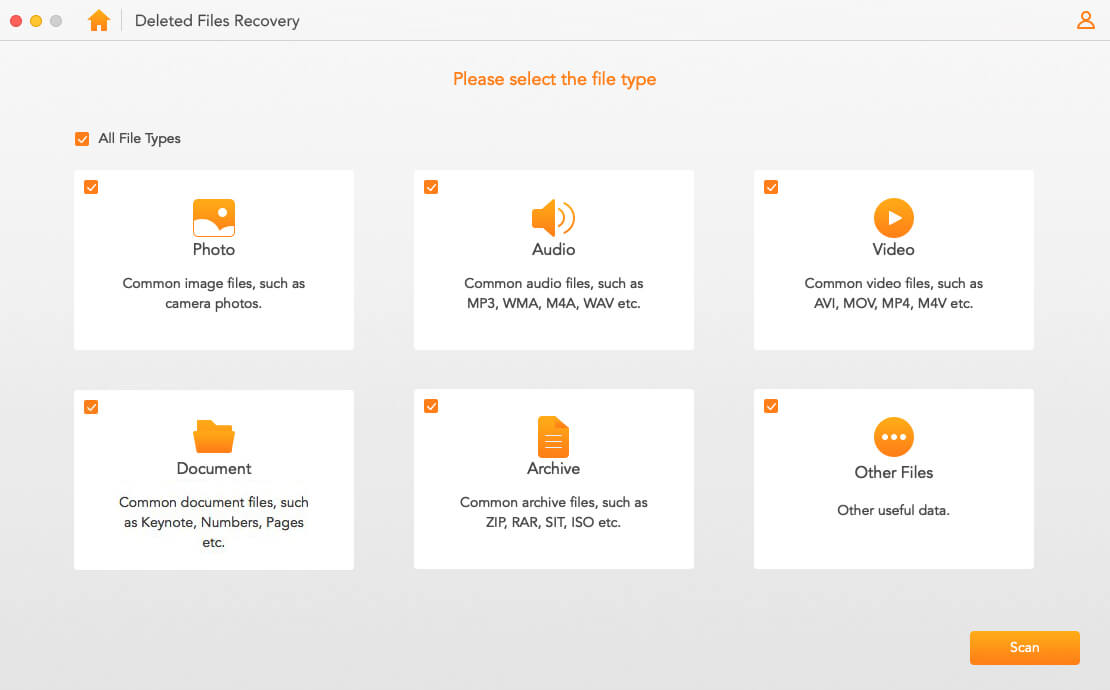 Step 4. Scanning the Data: AnyRecover will immediately perform a quick scan based on the selected mode, location and type. After the scan, the results of all deleted files within that location should be displayed.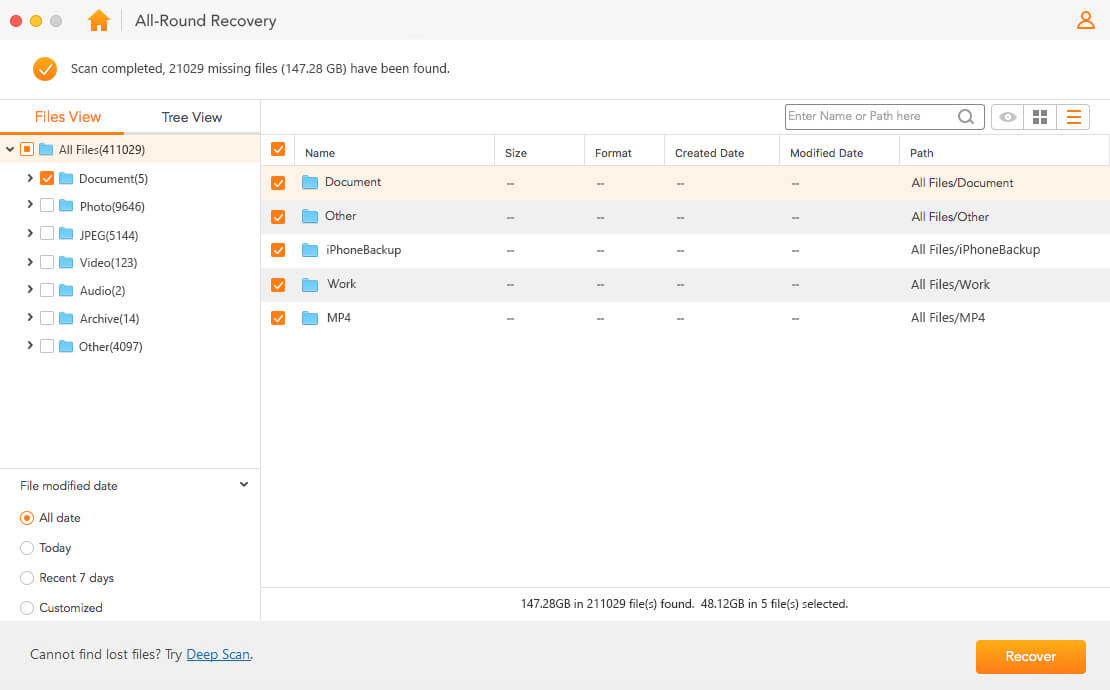 Step 5. Preview and Restore: Once the files are displayed, you can now preview all the items to confirm which files you intend to restore, and then click "Recover".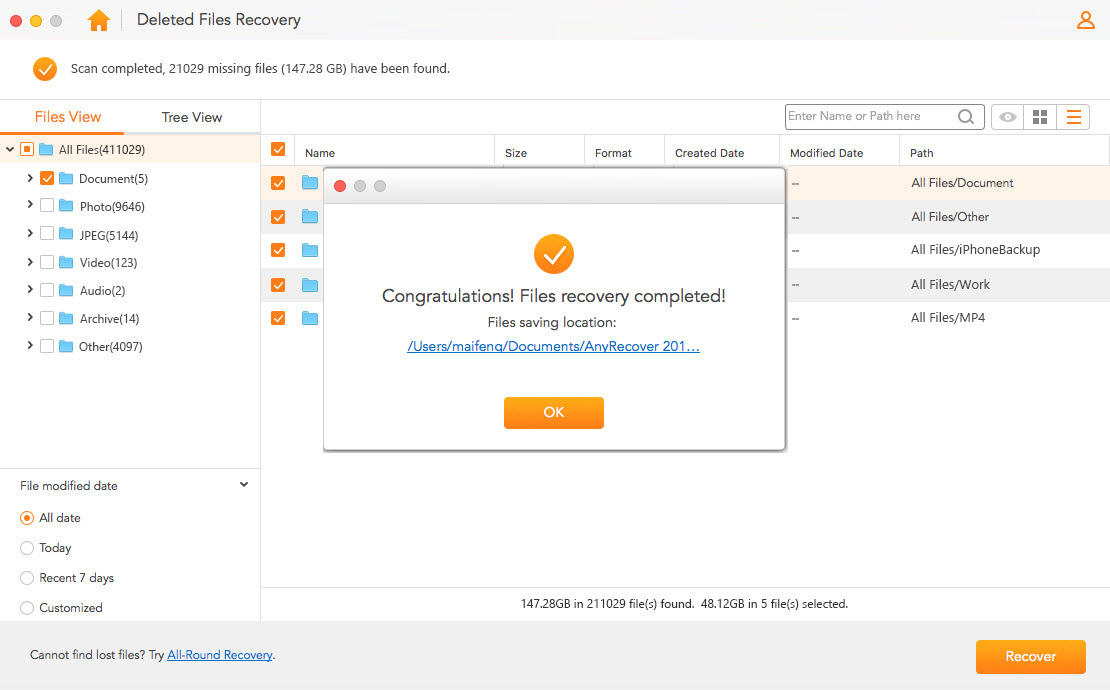 Final Words:
In a digital age such as ours, data losses to large extents are inevitable, hence the need to have backup plans in efficient data recovery tools. AnyRecover makes for an excellent data recovery tool on all fronts, it is easy to use, fast and efficient.