Question:
I shift deleted one of my important files. Later I went to the recycle bin and wanted to retrieve it back. But it was not there. Where does the shift deleted file go? Can I recover the shift deleted files?
When you simultaneously press the Shift + Delete buttons on your keyboard, all the creativity will disappear along with your files. The question is, will the shift deleted files be erased forever? Actually no. Can you recover them from the recycle bin? The answer is no, either. Then how can you undo shift delete?
Next, in this post, we'll give the answers for "where do the shift delete files go" and "how to recover shift deleted files on Windows 10/8/7".
Part 1. Why We Cannot Find Shift Deleted Files in Recycle Bin
When files are deleted using the "SHIFT + DELETE" command, the deleted files are not moved to Recycle Bin, however, these files are still existent on the storage media, just hidden from the operating system running on the pc. When files are deleted, the only information deleted technically is the location of the file. As such, bits and bytes of the file still remain on the hard disk.

When you realize that you have deleted a file, you would rather not have deleted, it is best to quit all computing operations to avoid the data being overwritten. So as a rule of thumb, always ensure to quit all operations immediately you notice such developments.
Part 2. How to Recover Shift Deleted Files Using AnyRecover
If you can't find your shift deleted files, you can turn to AnyRecover for help. AnyRecover is a third-party recovery tool that enables you to recover deleted files with all file extensions. No matter how you lost them, it provides an easy and quick recovery for you.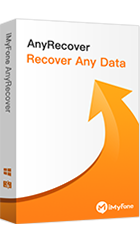 1,000,000 + Downloads
Key Features of AnyRecover        
AnyRecover can easily recover your shift deleted files on Windows 10/8/7 and Mac.

Whatever you want to recover, photos, audios, documents or videos, etc, AnyRecover can help with a seamless and complete recovery. AnyRecover goes a step further to ensure that all file extensions can be recovered easily.

AnyRecover also has a high degree of recoverability regardless of the storage device involved. From SD cards, xD cards, SATA hard drives to IDE hard drives, AnyRecover can recover lost, formatted, or deleted files.

AnyRecover makes file recovery very easy and fast. Users don't need much tech knowledge to run it.
Here is how to recover shift deleted files with AnyRecover:
Step 1: Choose the location of your drive where you intend to recover your lost data. Click "Start" to continue.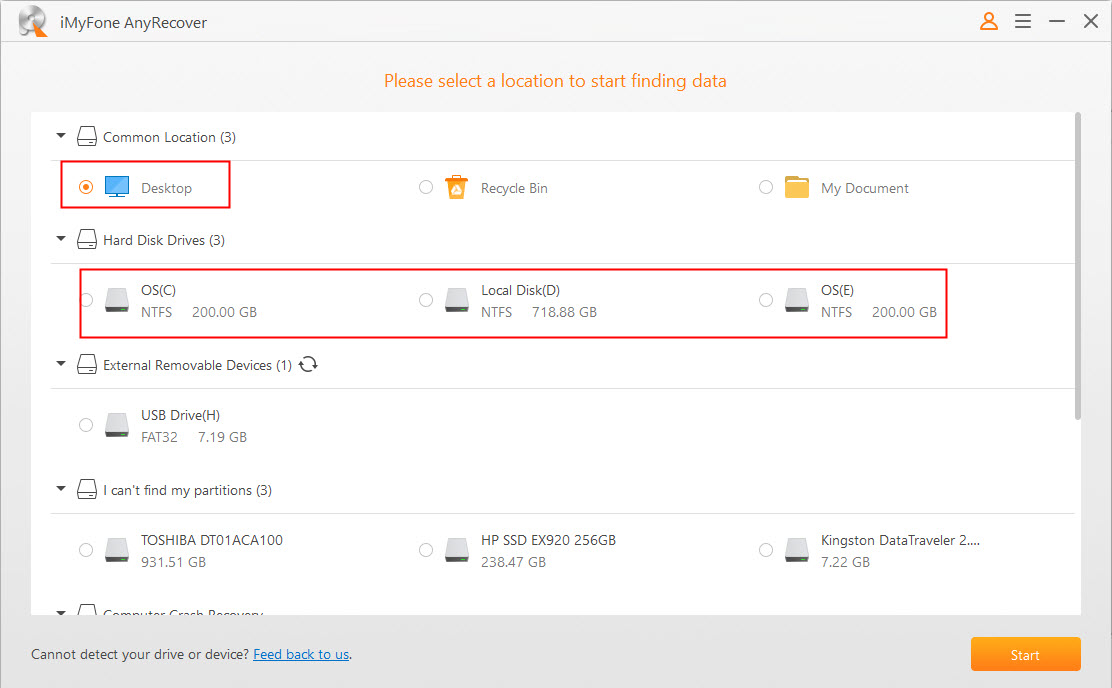 Step 2: Whichever device or drive selected will be scanned meticulously for your missing files.
If you're still unable to locate your lost data after the scan is complete, you can opt for a "Deep Scan" for a more intensive search for your files.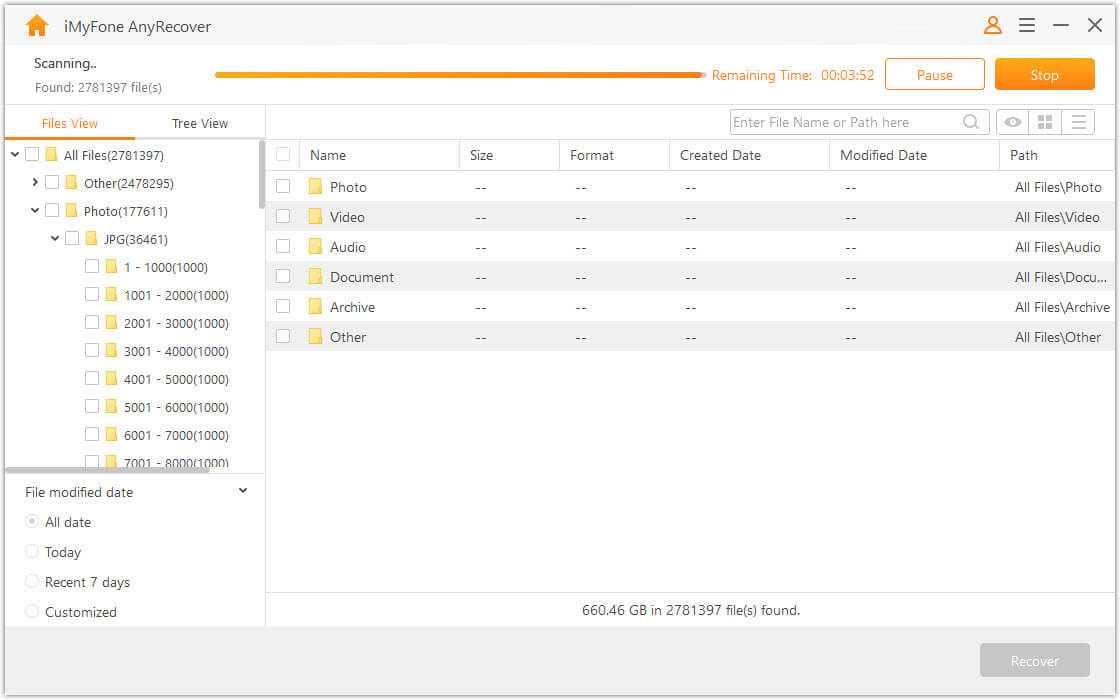 Step 3: Once the scanning process is done, you can now switch between the Tree view or File view modes on the left-side panel to find your recovered data. You can preview your files by double-clicking on them. When you locate your missing file, click the "Recover" button to retrieve it.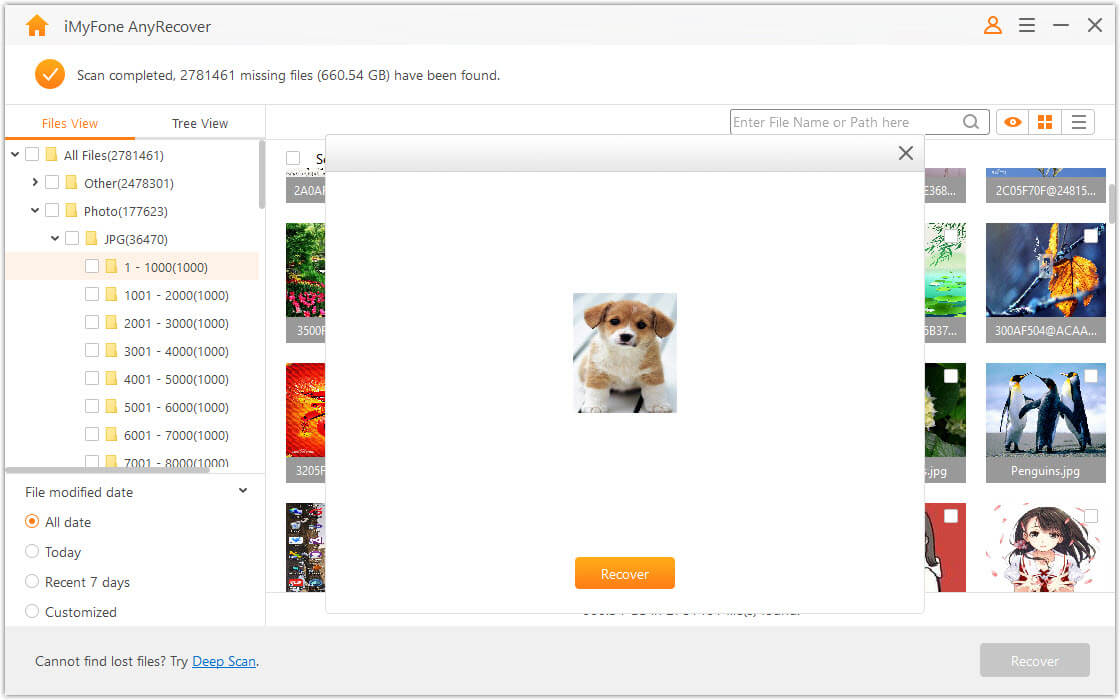 Please note: Do not choose to save the files to the location from where they went lost.
Part 3. How to Recover Shift Deleted Files by Restoring the Previous Version
Here is a simple method to recover shift deleted files by restoring previous versions from File History, let's check out the step by step procedure.
Select your desired folder.
Right-click/control-click on it.
Select the "Restore Previous Version" option.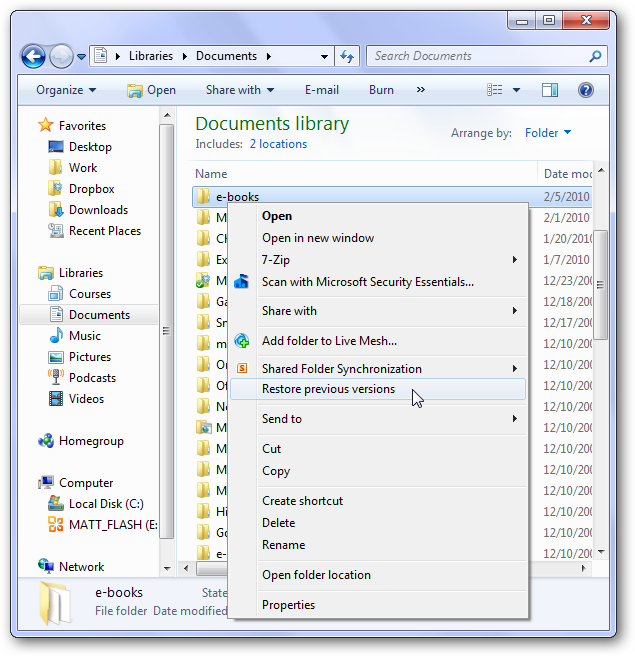 Windows will now enlist Previous Versions Permanently Deleted Files or Folders with Time and Date.
Select the latest of all files.
Simply click restore.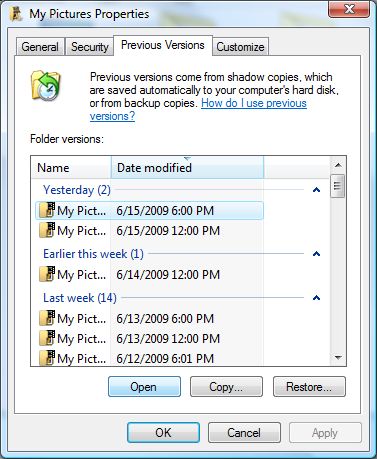 Note
To apply this method, you should have enabled the "Restore previous versions" feature before shift deleting your data.
Bonus: A 20% Off Coupon Code You Shouldn't Miss
If you want to make a little more savings on purchasing AnyRecover, then you shouldn't miss the 20% off coupon code.
Your 20% Off Coupon Code:
ANY-ART-D20
Don't know how to use the coupon code? Check the instructions here:
Step 1: Copy the coupon code above.
Step 2: Visit the official AnyRecover purchase page: for Win or for Mac. Select the license you want to purchase and click "Add to Cart".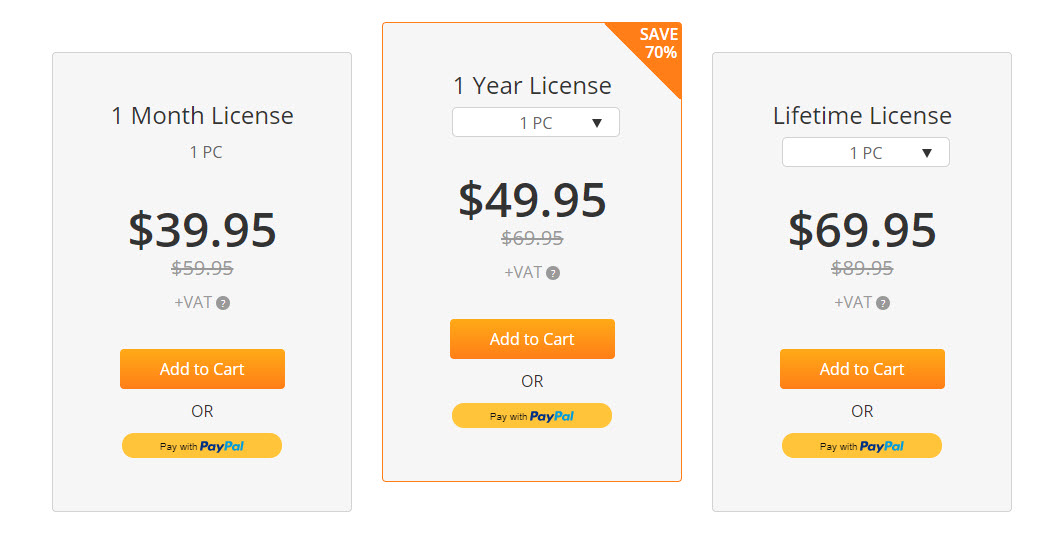 Step 3: Click on "Check to enter coupon code".

Step 4: Paste the coupon code "ANY-ART-D20" into the box and click "Apply".

Step 5: You can now enjoy 20% on purchasing the AnyRecover. What you need to do next is filling out your personal information.

Do not miss out on this opportunity to make use of this offer while it lasts. You'll never regret to get the best recovery tool by paying less.
Conclusion:
AnyRecover possesses so many more features to ensure a seamless, and simple data recovery process for clients. It is definitely the best choice given its ease of use and efficiency. Try it for free now!