Most computer owners like to use the LaCie external hard drive as a backup drive. What makes the LaCie hard drive fabulous is the ample storage it offers its users. The drive is capable of storing huge amounts of data. It can store tons of huge files such as videos, Movies, photos, etc. Although the LaCie hard drive is an elegant choice of storage media, it is still susceptible to data loss.
If you happen to lose your data on a LaCie hard drive, the first thing you will want to know is how you can recover this data. If you have never recovered data from an external hard drive before, it may appear as if this is not doable. However, it is possible to recover data from LaCie external hard drive. This article will show you the easiest way to recover data from LaCie external hard drive. But, before we show you how to recover the data, let's see some of the reasons you may lose your important data.
1
Common Causes of Data Loss on LaCie External Hard Drive
Human error:
We all make mistakes. These mistakes can cause data loss. A good example of a human error that can cause data loss is accidental deletion of important files on your LaCie hard drive.
Malware and Viruses:
Viruses are capable of deleting your data or corrupting it and hence making it inaccessible. The internet is full of viruses. Some shady people may use email-based attacks to make your computer infected with viruses and Malware.
Hard Drive Damage:
Hard drives are often fragile. This means that they are susceptible to physical damage. A reason as simple as dust buildup or overheating can cause damage to a hard drive.
Power Outages:
Power outages do happen without a warning. The outages are capable of causing loss of the data you hadn't saved. Also, they can cause corruption of the existing files which often results from improper shutdown procedures.
Hard Drive Formatting:
Maybe you misunderstood system error messages or prompts and ended up formatting your drive. This means that all the data you had in the drive is gone and you will have to find a way to get it back.
2
How to Recover Data from LaCie External Hard Drive with AnyRecover?
In most situations, lost data can be recovered. While there are numerous tools that promise to recover data from LaCie external hard drive, not all of them will help you achieve the results you are looking for. A highly recommended tool for use when recovering data from LaCie hard drive is AnyRecover. During data recovery, ensuring the safety of the data you have not lost on the drive is important. AnyRecover has a 100% safe data recovery. This means that none of the data you have on your drive will get overwritten during the recovery process. On top of a high data recovery rate, AnyRecover users enjoy the following features: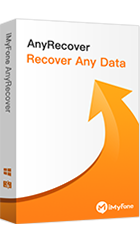 1,000,000 + Downloads
Key features of AnyRecover
The tool makes data recovery both quick and easy. The tool is not complicated to use. Also, it will locate the lost data quickly and recover it in the shortest time possible.

AnyRecover supports over 1000 file formats. It is capable of recovering all types of data. You can get back your emails, photos, videos, etc.

Besides a LaCie hard drive, AnyRecover also recovers data from all other storage media, such as a Camcorder, mobile phone, memory card, flash drive, etc.

Before paying for AnyRecover, all its users are given a chance to try it out.
While AnyRecover may appear complicated to use to someone who has never used it before, it is not. To recover data from LaCie external hard drive using AnyRecover, you need to follow the steps below:
Step 1: After running AnyRecover on your computer, connect the LaCie hard drive and select it as the location to recover and tap Start.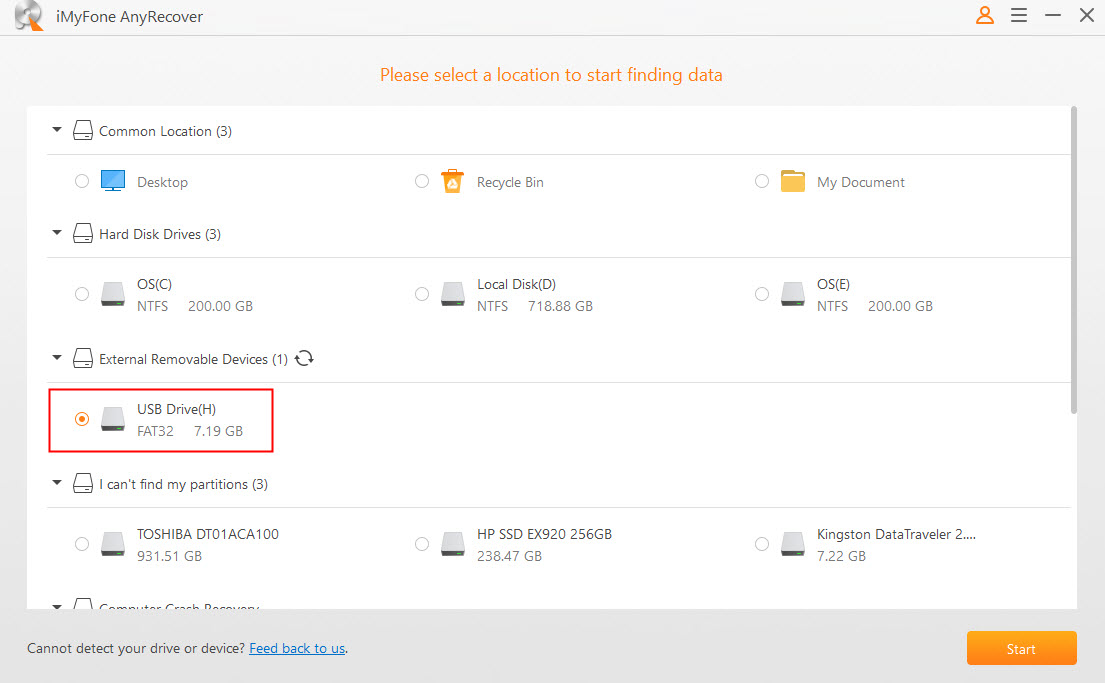 Step 2: AnyRecover will start a scan on your Lacie hard, please wait patiently for a few minutes.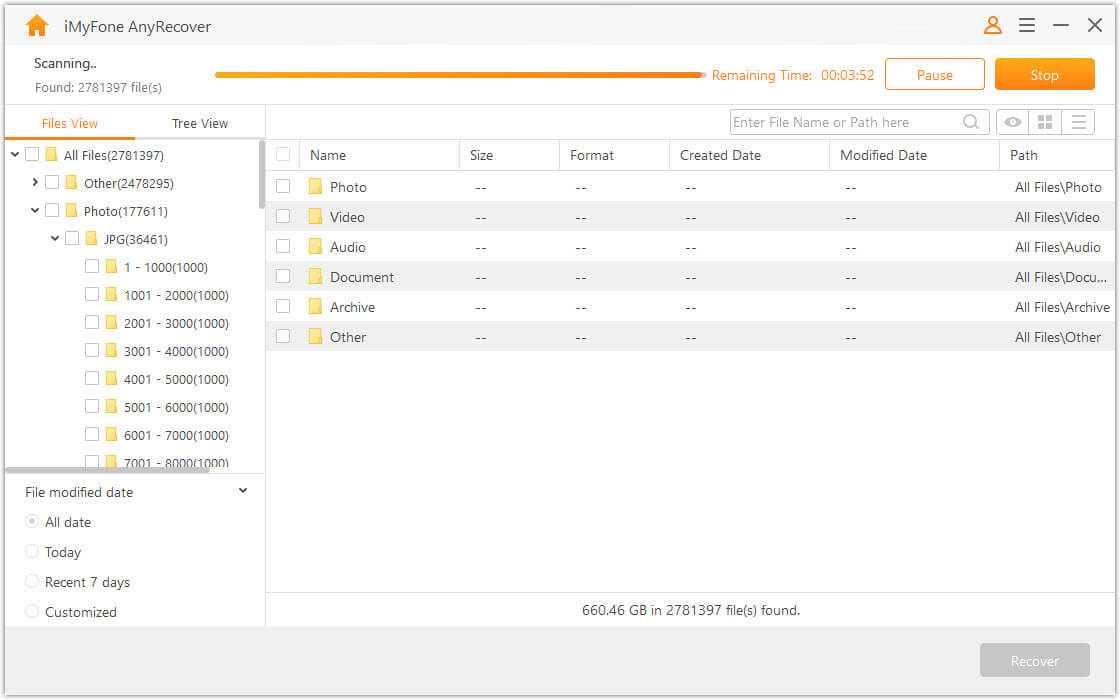 Step 3: Your lost files should be displayed after the scan. If you can't view the files you need, try the Deep Scan option which is available on the bottom-left corner.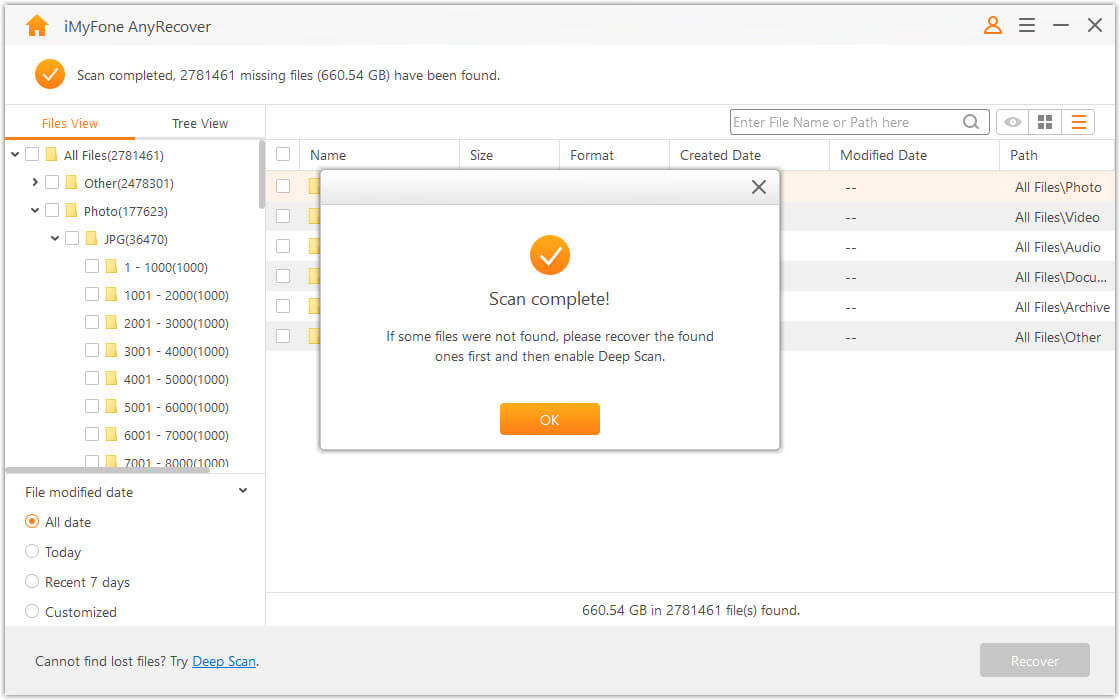 Step 4: Preview the files by clicking the eye icon or double-clicking the file, then select the ones that you would like to recover. Tap Recover to get your selected files back.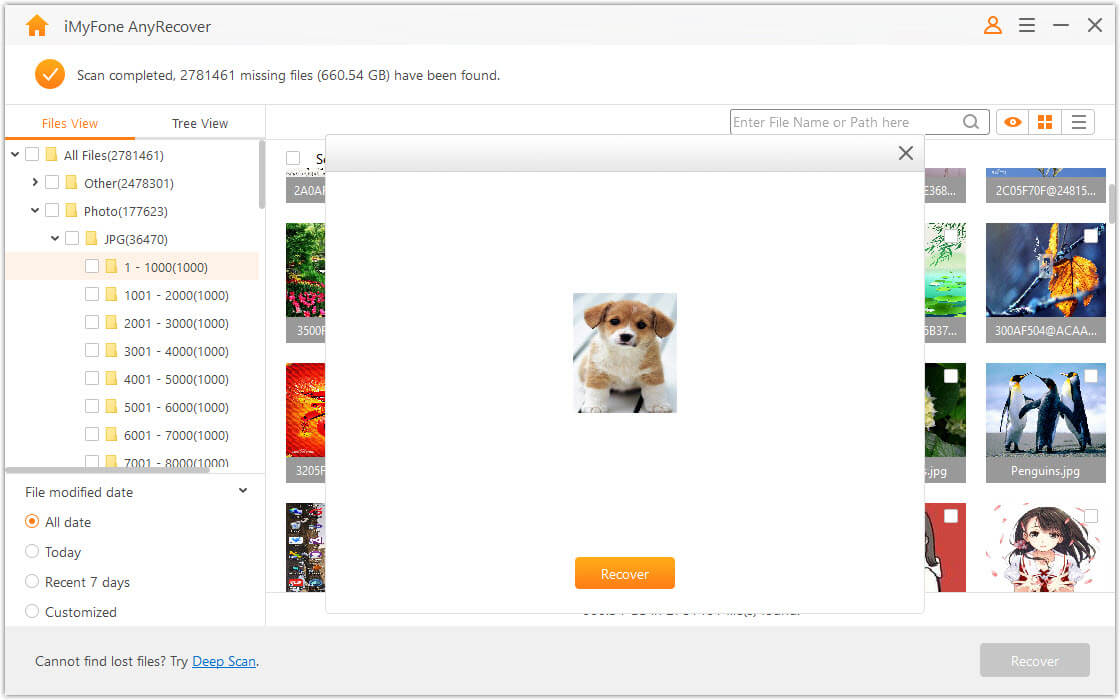 Note: If the files you want to recover are already overwritten, their recovery cannot be guaranteed. Below, there are some tips to increase data recovery rate.
3
Tips to Increase Data Recovery Rate
Immediately you learn about the data loss, you should avoid:
Accessing data on the drive. Do not view or edit files and folders. This will possibly overwrite the data.
Creating files or saving data on the drive. This will also overwrite the data you lost.
Formatting or reformatting the drive or disk. This can result in the loss of important information the recovery tool will need to get your data back.
Rebuilding the partition table. This will only cause further damage to the lost data.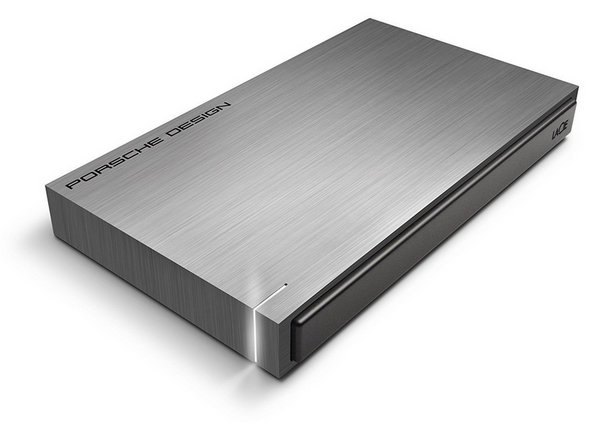 Conclusion
The fact that LaCie external hard drives are a perfect choice due to their huge storage capacity does not mean that they are not susceptible to data loss. If you happen to lose your data on a LaCie hard drive, you do not have to panic. You still have a chance to recover data from LaCie external hard drive. All you need is a tool called AnyRecover. This tool is available as a free trial version. You pay for it after confirming that it works.