LaCie external hard drives are very popular among people related to tech as they offer quality at an affordable price. But like every other hard drive, you can encounter a data loss in it because of various reasons.
Today we will give you a full guide of LaCie hard drive recovery. But first, let's talk about the common causes of data loss on LaCie external hard drive.
Part 1. Common Causes of Data Loss on LaCie External Hard Drive
Human error:
A good example of a human error that can cause data loss is accidental deletion of important files on your LaCie hard drive.
Malware and Viruses:
Viruses are capable of deleting your data or corrupting it and hence making it inaccessible.
Hard Drive Damage:
Hard drives are often fragile. This means that they are susceptible to physical damage. A reason as simple as dust build up or overheating can cause damage to a hard drive.
Power Outages:
Power outages are capable of causing loss of the data you hadn't saved.
Hard Drive Formatting:
Maybe you misunderstood system error messages or prompts and ended up formatting your drive.
Part 2. Can I Choose Seagate's Data Recovery Services to Recover Lost Data from LaCie
Using Seagate's data recovery has its pros and cons in it. Seagate's data recovery service is only advisable to you if your hard drive has damaged and isn't connecting to your computer. This is because Seagate will charge you even if they can't recover your data in the name of evaluation fees.
Adding to that is the lengthy process of sending and receiving hard drives to and from Seagate. That's because to get your hard drive recovered, you have to courier your hard drive to Seagate and they will check and send you back the hard drive after recovery, which is a lengthy process to perform. This become even more impractical if you are in urgent need of your data.
If your hard drive is working just fine and you are able to connect it to your computer, then you can follow the method mentioned below to get it fixed for cheap and in no time.
Part 3. Use a Convenient & Efficient Tool for LaCie hard drive recovery
In most situations, lost data can be recovered easily without doing the effort of going to the manufacturer.
Many tools in the market promise to recover data from LaCie external hard drive, but most of them will not help you achieve the results you are looking for.
AnyRecover was born for recovering data from LaCie external hard drive with the best result in a minimal time. You can perform data recovery at home on your own. What's more, you can rely on this tool for all your related data recovery needs as it ensures that your data is not overwritten during the recovery process. It is a fast, reliable and secure tool made to solve the problem of data loss. And it works withe the latest Windows 11 OS.
Key features of AnyRecover
The tool makes data recovery both quick and easy. The tool is not complicated to use. Also, it will locate the lost data quickly and recover it in the shortest time possible.
AnyRecover supports over 1000 file formats. It is capable of recovering all types of data. You can get back your emails, photos, videos, etc.
Besides a LaCie hard drive, AnyRecover also recovers data from all other storage media, such as a Camcorder, mobile phone, memory card, flash drive, etc.
Unlike Seagate, before paying for AnyRecover, all of its users are given a chance to try it out.
You're able to preview the recoverable data before executing the recovery.
Offer a free trial that enables user to perform a deep scan, preview and recover.
While AnyRecover may appear complicated to use to someone to someone who has never used it before, believe me it's not. To recover data from LaCie external hard drive using AnyRecover, you can easily follow the steps mentioned below:
Step 1: After running AnyRecover on your computer (Windows 11 supported), connect the LaCie hard drive and select it as the location to recover and tap Start.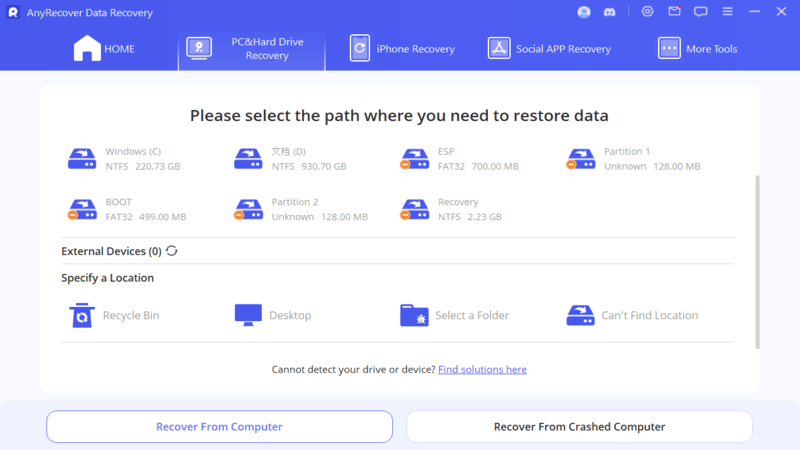 Step 2: AnyRecover will start a scan on your Lacie hard, please wait patiently for a few minutes.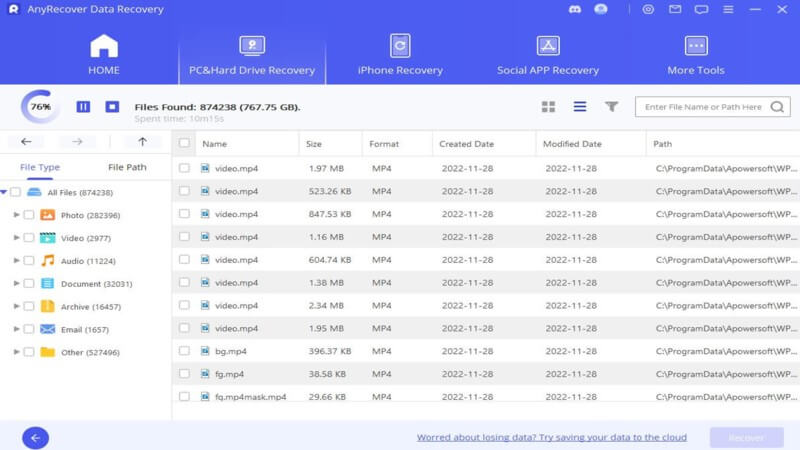 Step 3: Your lost files should be displayed after the scan. If you can't view the files you need, try the Deep Scan option which is available on the bottom-left corner.Preview the files by clicking the eye icon or double-clicking the file, then select the ones that you would like to recover. Tap Recover to get your selected files back.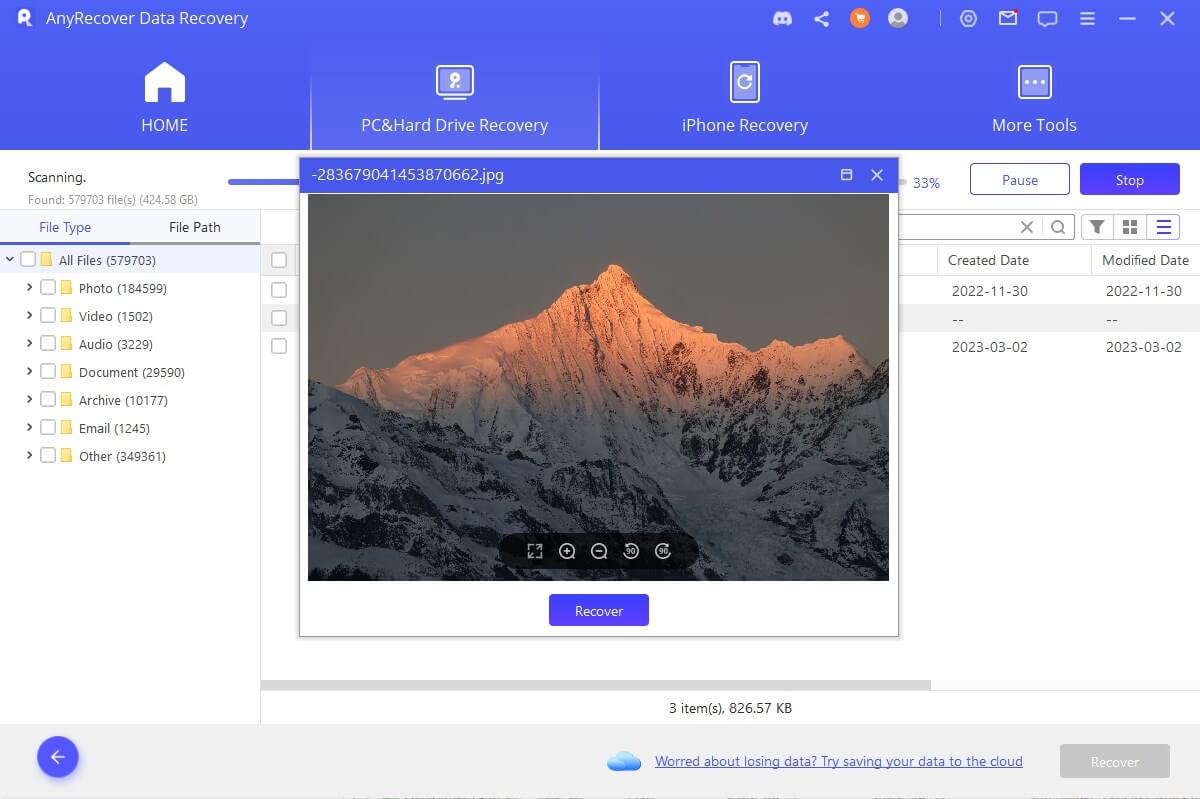 Note
If the files you want to recover are already overwritten, their recovery cannot be guaranteed. Below, there are some tips to increase data recovery rate.
Part 4. Tips to Increase Data Recovery Rate
Immediately you learn about the data loss, you should avoid:
Accessing data on the drive: Do not view or edit files and folders. This will possibly overwrite the data.

Creating files or saving data on the drive: This will also overwrite the data you lost.

Formatting or reformatting the drive or disk: This can result in the loss of important information the recovery tool will need to get your data back.

Rebuilding the partition table: This will only cause further damage to the lost data.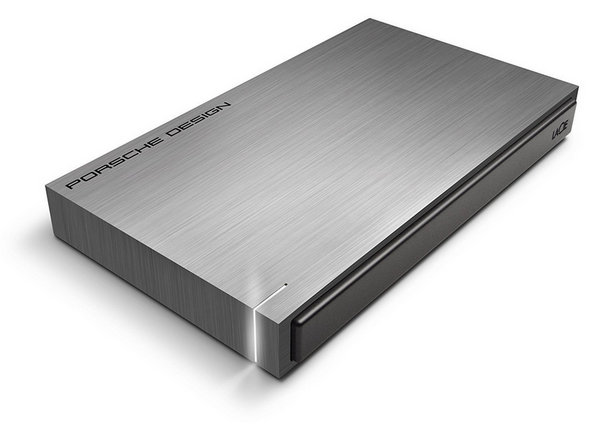 Conclusion
This was the complete guide to data lacie hard drive recovery. We have told you everything about recovering data from LaCie external hard drive and have also tried to solve the dilemma most people have that whether they should approach Seagate for the recovery or not.
If you want a fast, reliable and easy to use tool to recover your data then AnyRecover is your go to solution as it offers many features which are unlike its competitors.
Start a deep scan for free right now!