There are lots of data recovery tools you can use today in order to get your lost files back. iBoysoft Data Recovery is one of the most useful programs on the internet. This page will reveal some facts as you are wondering if iBoysoft works or not. Have you ever imagined that with a single click, all of your lost files can be recovered? You will soon find out how.
iBoysoft Data Recovery Review
iBoysoft does enable users to recover lost photos, documents, and other kinds of files from the computer or external drives. With different versions of iBoysoft software, you can recover data from macOS and Windows operating ()systems.
Features
Data can be recovered from deleted, RAW formatted partitions in both external and internal drives.

Various types of file systems are supported, including FAT32, exFAT, and NTFS.

The data recovery process is exactly safe.
How to Use iBoysoft Data Recovery Tool
Only 3 steps are required to get your lost files back through the iBoysoft Data Recovery tool.
Step 1. Get the software downloaded, installed, and launched on your system.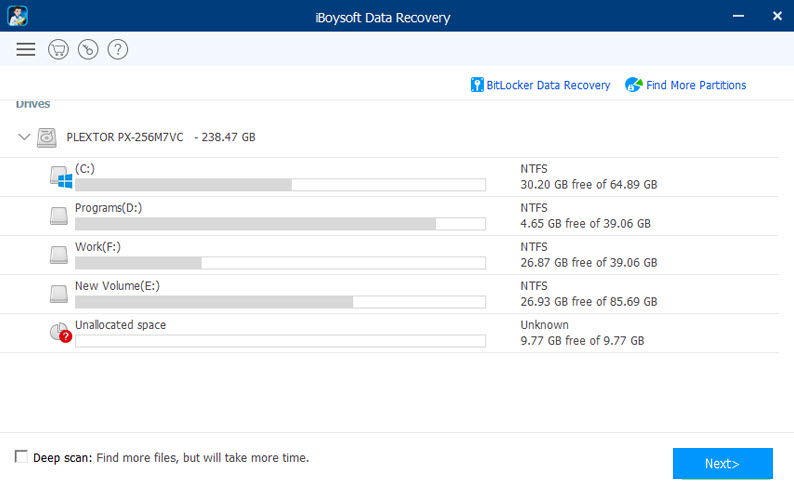 Step 2. Select the drive where you deleted or lost files, and click Next to scan the entire drive.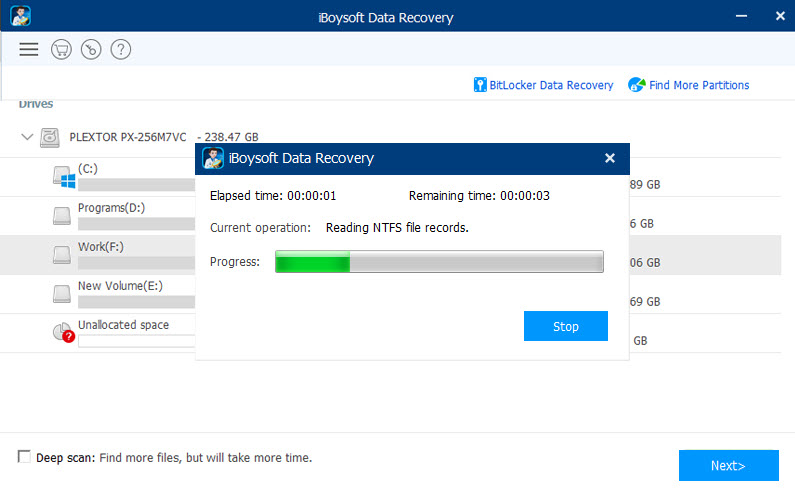 Step 3. The search results will be displayed when the scanning process files are finished. Double click to preview the files you desire before clicking on Recover.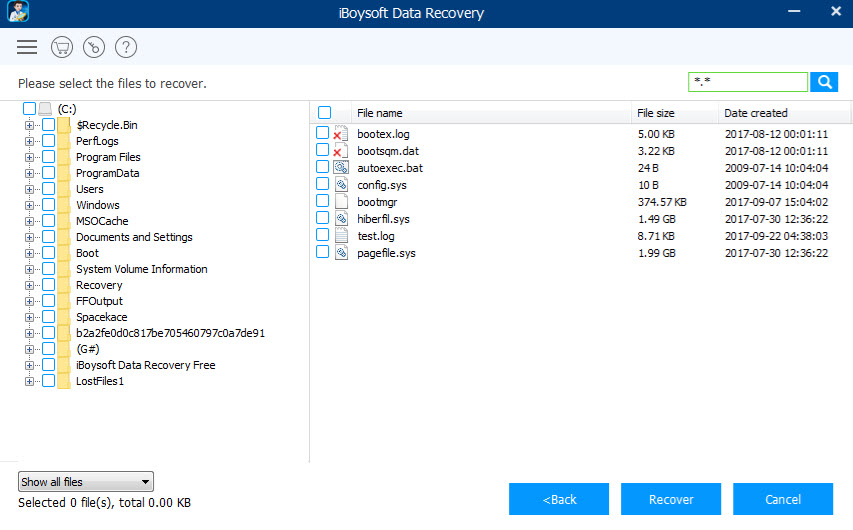 Pros and Cons
Cons
Scan too slowly. In my case, it takes more than 2.5 hours to have a deep scan for my computer, which stores about 100G documents and files.
The results are only displayed once the scanning process has been completely finished.
During the scanning, a preview is not available.
Quite a number of documents cannot be previewed, such as PDF, Word, RTF, Text, Excel, Word, or others.
Pros
Many types of files can be recovered on Windows or macOS while the process is safe.
It has a deep scan feature that ensures more files could be recovered.
2023 Recommendation for Data Recovery - AnyRecover
Although iBoysoft is a useful data recovery tool that you can make use of, it can not guarantee a 100% success rate for data recovery. Sometimes after a deep scan, there are still files that cannot be found out. This is where you will need a tool such as AnyRecover, which has proven to meet the needs of various users over the years.
For those looking for ways to recover lost or deleted files, Anyrecover is a cost-effective and easy-to-use solution. With its super-friendly user interface, Anyrecover might give you a better experience than ever.

2,061,704 Downloads
Features of AnyRecover
More than 1000 kinds of lost data can be restored in few clicks.

Data can be recovered from any device like SD card, camcorder, memory card, digital camera, hard drive, etc.

Data can be located in terms of file type or file path, which is convenient and efficient.

The data recovery process is 100% safe, ensuring that your files are secured.
Reasons for Recommendation
It has proven to be more versatile. You can recover over 1000 types of files by using Anyrecover, which gives users a wide range of choices. (Windows 11 supported)

It is more user-friendly than iBoysoft data recovery tool. Although both tools involve 3 steps for data to be recovered, AnyRecover's process is more straightforward.

It allows previewing even during scanning, so you can save much time to select files you desire. The scanning process can also be paused and resumed as needed.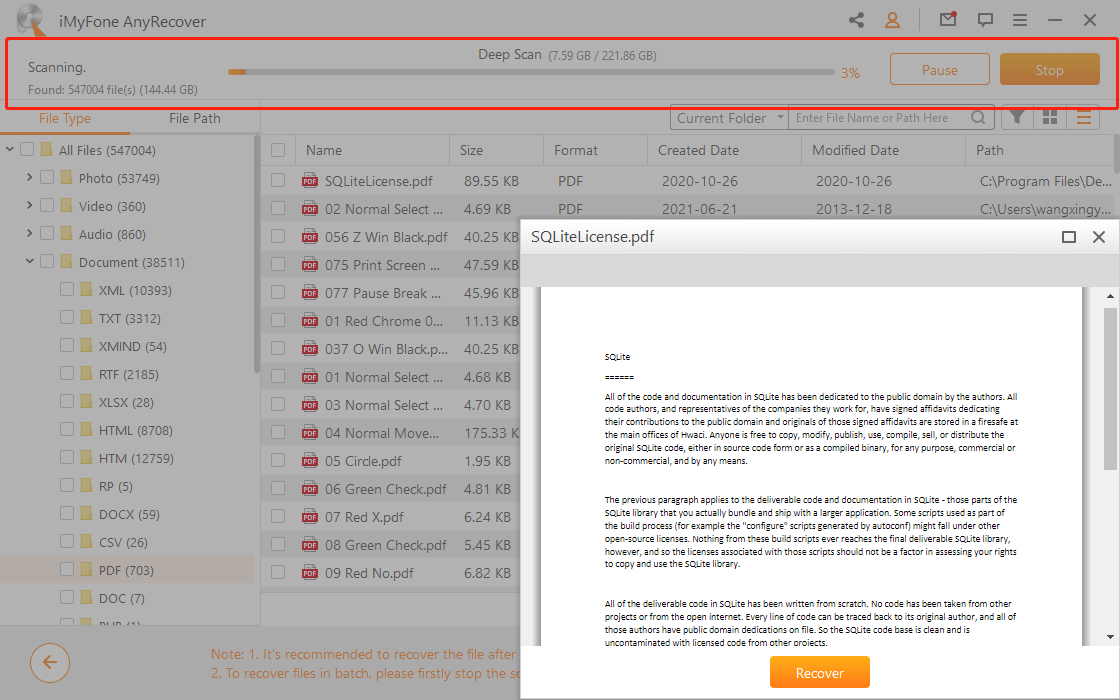 As described above, both tools have been built to do the same. However, to avoid wasting too much time on the process, a faster scanning speed and a greater variety of file types for preview even in scanning are available in Anyrecover. Additionally, it allows users to quickly locate lost files, since all the files are well organized in subfolders. Data recovery is made faster and easier thanks to the entire fast-responding interface.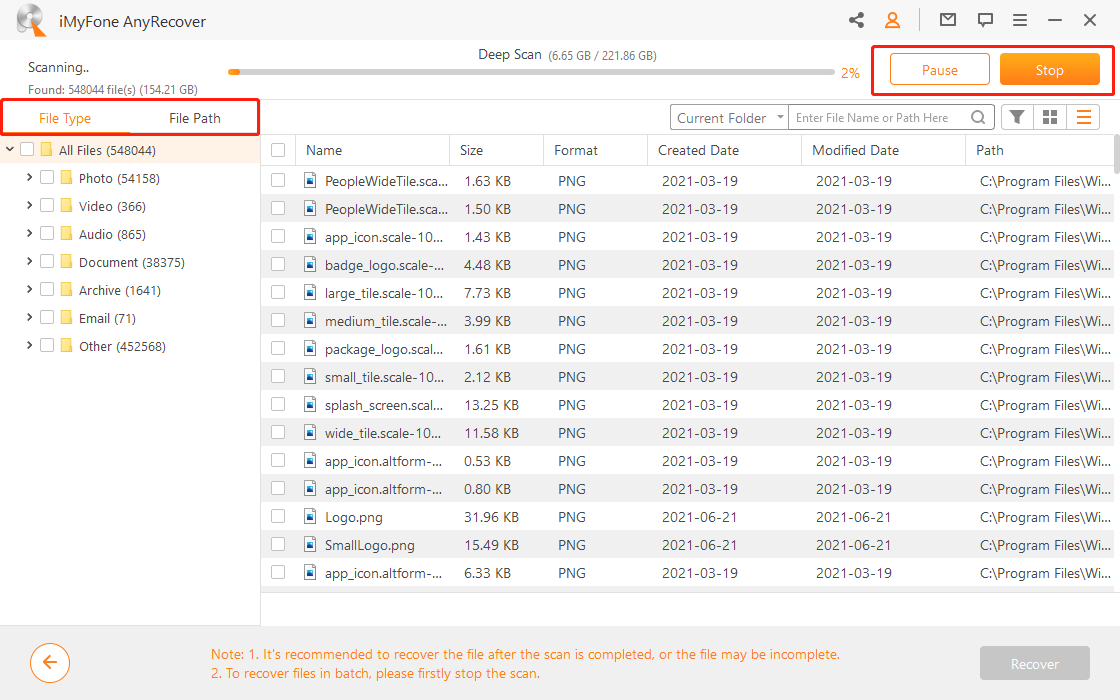 Conclusion
There is no program that can guarantee you'll get your files back 100%. If you have problems using iBoysoft, try the recommended alternative below. With the faster scanning speed, flexible options in selecting, and better user interface, even if you have never used a data recovery software before, you can use AnyRecover smoothly. Now, a free trial is provided for 8 files without any size restrictions. Click the button below to get your files back more quickly.