There are lots of data recovery tools on the internet today. This has given users of various devices options to choose applications that will meet their file recovery needs. However, you need to understand the fact that most of these tools aren't good enough. This is because they are not that thorough in their data recovery process.
This post will be exposing you to the best Forensic Data Recovery Software. These are tools that will recover any form of data from sources that have been damaged and seem irreparable for legal purpose.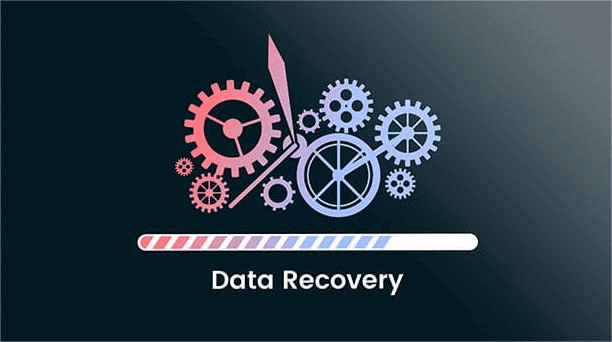 3 Best Forensic Data Recovery Software Comparison
1

AnyRecover

AnyRecover is one of the best tools that can help you get back your lost data from any source that may seem damaged or corrupt. A proof of this fact is that it has been helping lots of users around the world to recover their lost files. You need a tool that will guarantee complete recovery of vital files in your device and this one ticks all the boxes.

Every top data recovery tool is known to have great features. AnyRecover tool isn't an exception as its features have been integrated to ensure that your needs are met when it comes to getting back lost files without hassles. Some of these features are listed below:

AnyRecover's Key Features:
It is 100% secure to make use of for recovering lost files, very suitable for legal use.
AnyRecover is specially designed to recover over 1000 different file formats of photos, videos, documents and emails, etc.
Advanced data scanning algorithms. Data scanning speed of AnyRecover is blazing fast, allowing you to scan and look for hidden files quickly.
User-friendly software interface which is suitable for beginners. Help you recover deleted data easily.
AnyRecover offers a FREE Trial. You could also preview your data before recovering it. You could also preview your data before recovering it.
Supports Windows 11/10/8/7/XP and MacOS.
How to Use This Forensic Data Recovery Software
One of the best parts about AnyRecover is the fact that it has been designed to be easily used by anyone who wants to get back lost files. Below are steps to use it:
Step 1. After downloading AnyRecover, get the mode which says All-Round Recovery chosen.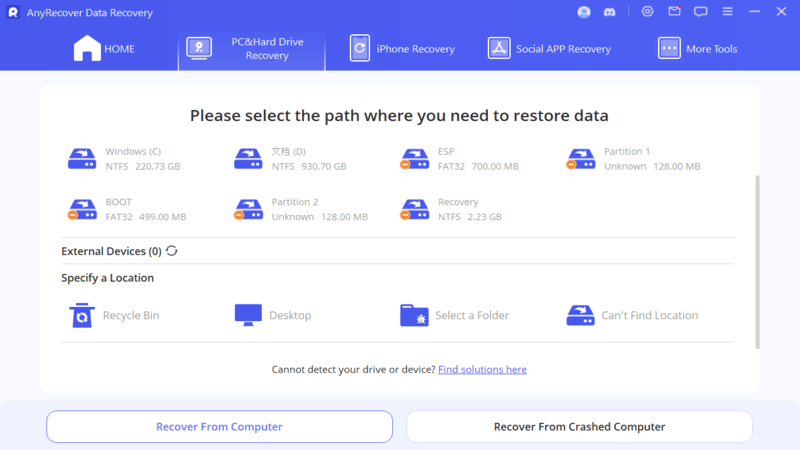 Step 2. After doing the above step as directed; click on the location where the data was lost. It could be your hard drive or external device. After that, click on Next.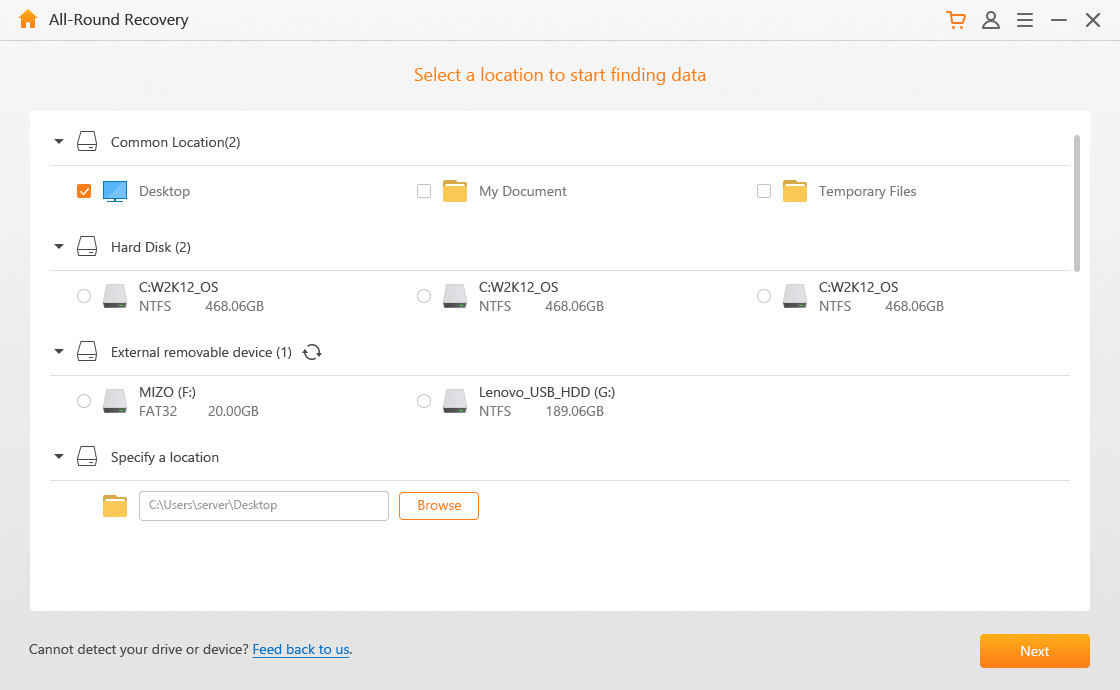 Step 3. Now click on the type of file to be recovered by AnyRecover software. Once you've done that, Scan should be clicked on.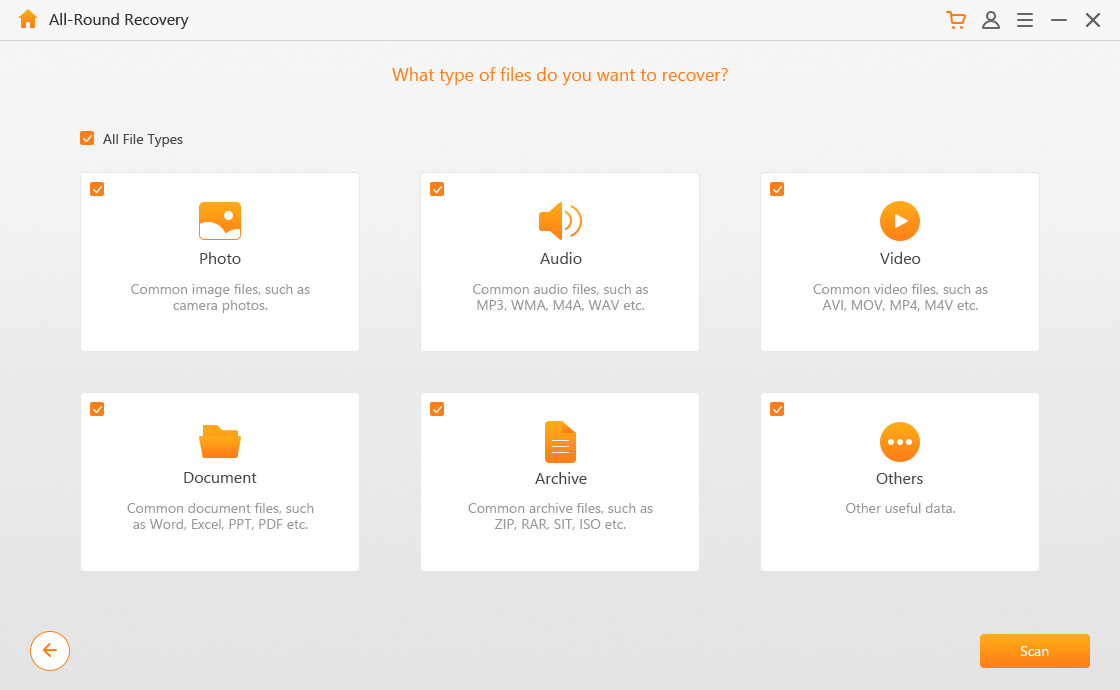 Step 4. It will commence the process of scanning for your lost files in such device. Once it is complete, the files will be listed. They can be previewed before clicking on the Recover button below.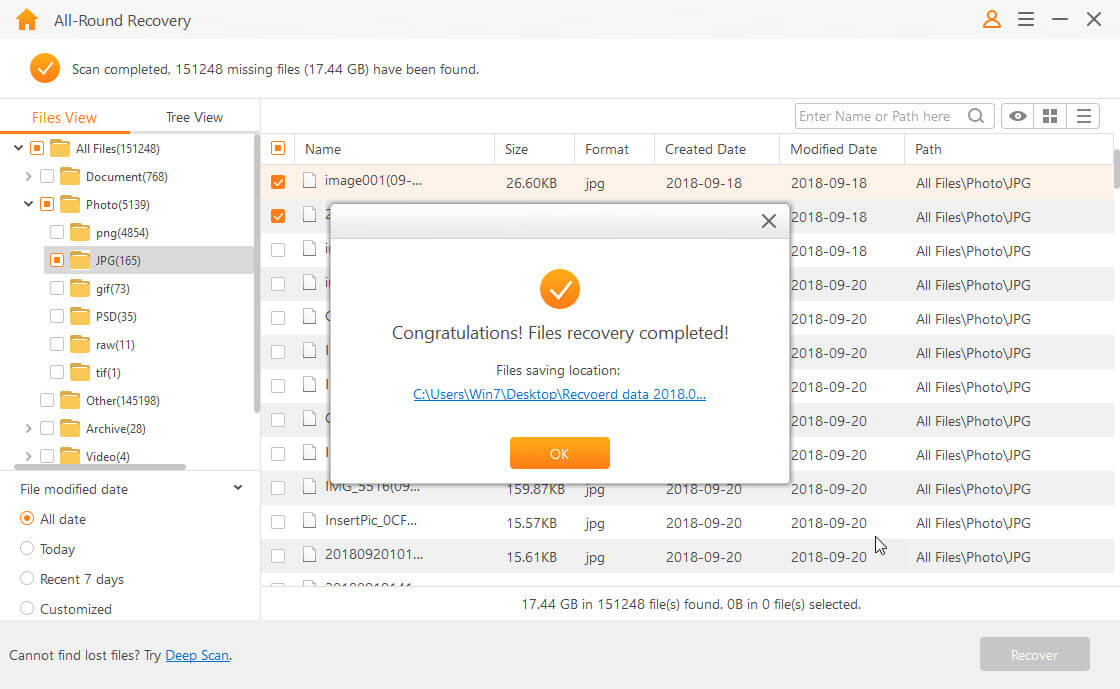 2

EaseUS Data Recovery Wizard

This is a great Forensic data recovery software which can help you get back your lost files. This is perhaps why it is very popular amongst various public and private organisations.

EaseUS data recovery wizard has proven to be really effective for users over the years due to some of its top features. These have made it to standout amongst others in the internet. Some of them will be listed below:

It is compatible with iPhone, Android and Windows.

Any kind of data lost scenario can be recovered. These could be damage of hard drive, OS crash, partition loss, deleted files, Malware and virus attacks.

It can recover various types of files.

Effective file recovery process.
Pros:
This is a flexible Forensic data recovery software.

Data can be safely recovered.

User- interface is very easy to understand.
3

Mini Tool Data Recovery

Are you thinking of a tool that can help you recover lost data in a thorough way? Do you know that such is what Mini Tool Data Recovery has been built to help you achieve? This tool is getting increasingly popular and you will soon find out why.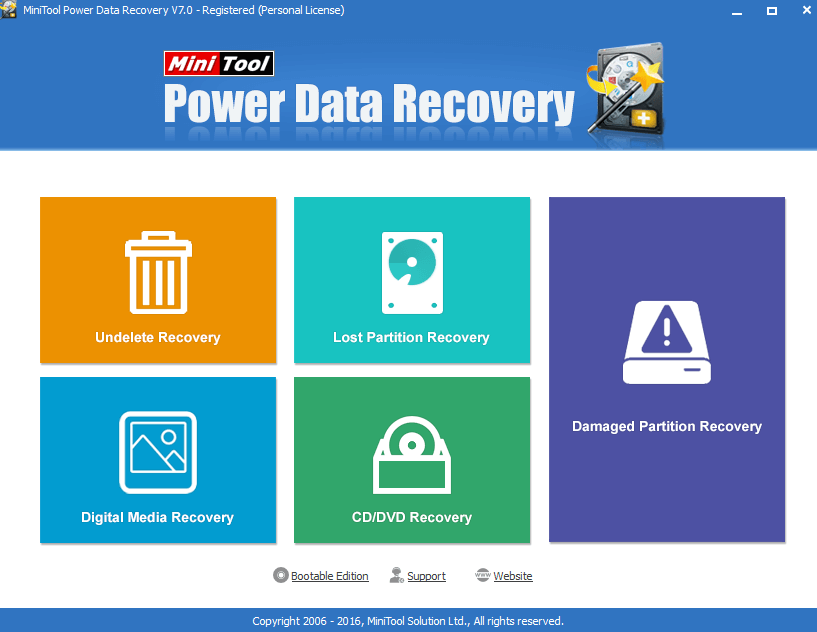 Features:
Mini Tool Data Recovery has managed to standout as one of the best around due to some impressive features. Some of them will be highlighted below:
Any kind of data loss issue can be resolved.

Lost data can be retrieved from DVD/CD, USB drive, SDD, SD card, hard drive and more devices for storing data.

Effective engine for data recovery.

Data can be recovered from RAW.
Pros:
Some of the pros of a tool like Mini Tool Data Recovery will be listed below.
Its interface is very easy to understand.

Data recovery is very effective.

It can safely recover lost data with their qualities intact.
Cons:
Its free version will only allow you to retrieve files in a limited manner.
What You Should Know about Forensic Data Recovery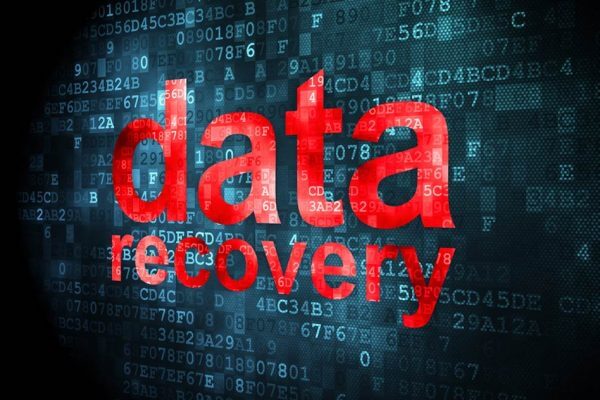 Forensic data recovery is a process to recover lost data that should be used for legal purpose. It is a process where files that you've lost will be restored irrespective of how their sources have been damaged. You need to understand the fact that very few tools can actually carry out effective forensic data recovery.
In What Case You Need Forensic Data Recovery
There are instances when forensic data recovery software is needed. Some of them are:
If you are a law enforcement official and need help in a criminal case.

When a company seeks fr information correlated with civil or criminal litigation.

You suffered from data loss due to ransomware and need consultation.

You represent a legal firm and need data related to employee exits or employee disputes.
Conclusion
Based on the above, it is very obvious that Forensic Data Recovery Software is what you need to ensure that files are recovered from devices which are damaged and irreparable. You can try out AnyRecover for the best results to be achieved. This is because it has always proven to be very effective in situations like these.