Grand Theft Auto is one of the most popular video games of all time, with players worldwide. Unfortunately, many have experienced a sudden and often unexplainable loss of audio while playing. Many have been stuck for days without audio, but luckily for you, here are the best solutions to try if your GTA V no sound.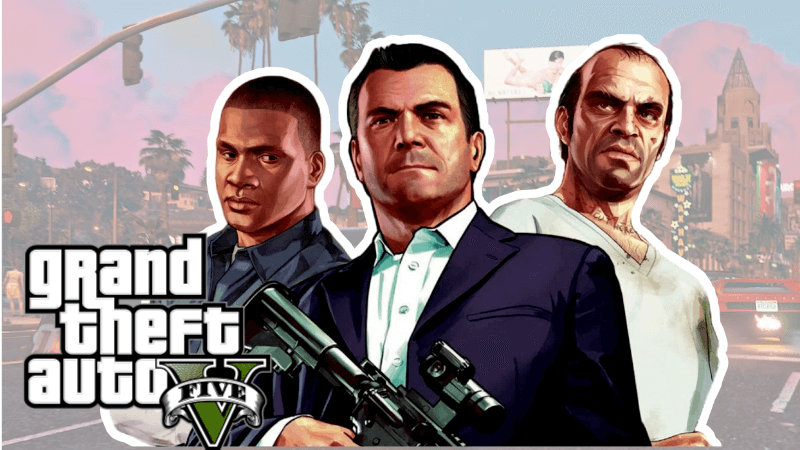 Why Does the Audio Drop?
Before diving into the following recommendations, one thing to note is that, there is no single reason why GTA V audio is prone to dropping. The two main reasons are either user error or a backend problem with the game. So audio loss isn't entirely avoidable until RockStar developers figure out a solution and roll it out.
And, since there is no one reason why audio fails, there is no silver bullet fix. That's why we should spend the time trying many fixes based on a variety of types of audio failure.
[9 Solutions] How to Fix GTA 5 Audio Loss
Before any action, you just have to quit where you are and restart the PC or gaming system. For whatever reason, this may clean out the error and fix those sound problems.
1. Check Windows Sound Settings
One option that has proved to most likely succeed is within the Windows Settings on your PC:
Make sure that GTA V is running in the background.

Go to your Windows desktop.

On the bottom right side of your taskbar, hover over the Audio icon.

Right-click and choose Open Volume Mixer.

Check to see if the sound is on mute for GTA V.

If it is, either drag the volume meter up or click the mute icon to unmute the sound.
2. Update Drivers
Drivers are continually updated, and many times, they fix bugs or issues that cause these GTA sound issues. Here's how to manually update your Driver:
Start in your Windows taskbar, then click Settings.

Click on Sound and look at the output device name in the dropdown menu. This will tell you the name of the PC's speaker manufacturer.

Check the speaker manufacturer website to see if they have any issues with their drivers.

Search for Device Manager, expand Audio Inputs and Outputs, then right-click the device you want to use, and select Update Drivers.

Then choose Search automatically for updated driver software.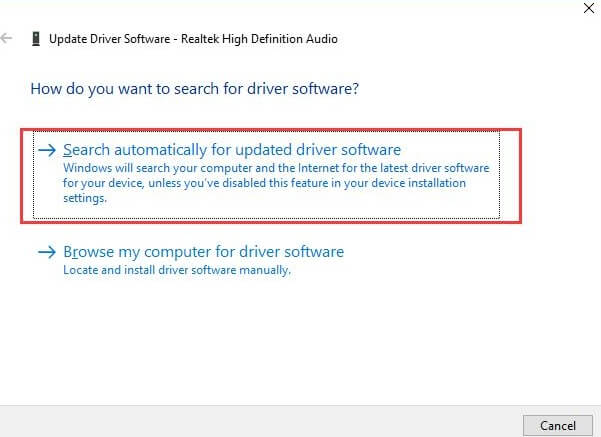 3. Verify Integrity of Installation
A common cause of any video game glitches is that the game hasn't been installed correctly onto the machine. Here's how to check the integrity of your GTA V installation: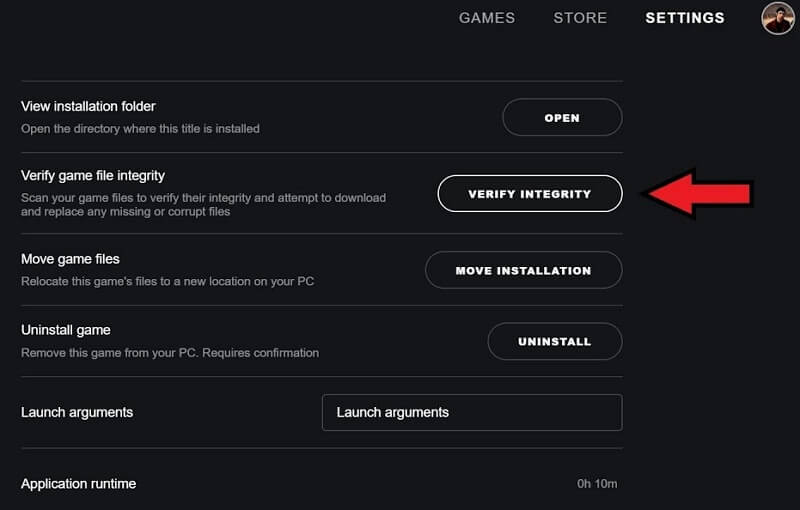 4. Disable Recording Devices
If you record videos or tutorials on your PC, you may still have your audio set to record, which can interfere with GTA V audio. Here's how to disable recording devices:
Right-click the Audio icon in the bottom right of your Windows taskbar.

Choose Open Sound Settings.

Scroll down to the Input section.

Click Manage Sound Devices.

Then click on all input devices to disable them.
5. Stop Other Programs from Interrupting
Another common scenario is a program being opened up or activated in the background, which steals the audio focus from your game. This may be the case if your audio has been working and then suddenly quits. To bring the audio focus back to GTA V: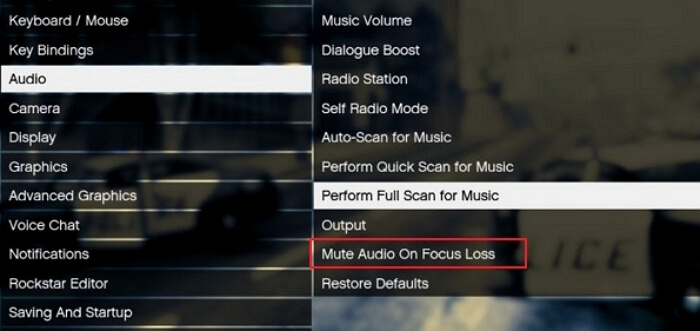 6. Check Selected Audio Device Output
This suggestion is similar to make sure your headphones are plugged in, but it is more involved than just plugging a jack back in. Sometimes GTA 5 has the wrong audio device, so the output is going to the wrong place. To check which audio output the sound is going to:
Open the game.

Open GTA V Settings.

Select Audio from the menu.

Under Output, you'll be able to select the device that you want the sound to come from.
7. Check Mic Settings
Maybe you can hear the game fine, but you and your friends can't hear each other. If that's the case, you might be experiencing a mic problem instead of an audio issue.
Open GTA V.

Go to Settings.

Choose Voice Chat from the menu.

Ensure that it's enabled, the correct output device is selected, and the volume is set above 0.

Repeat on the same menu in the Talking section so that your friends can hear you.
8. Update Direct X Setup
Direct X is a component of Windows technology that facilitates higher performance for PC video game audio and performance. This solution wasn't as likely to work for GTA V audio loss, but it did solve a handful of people's audio connections, so we'll list it.
You need to run the Direct X setup from the GTA files on your computer. Keep in mind this is the most common file path, but Direct X may be stored in another place if you chose another folder:
Go to Computer, select Program Files, then Rockstar Games, then select GTA V.

Select Redistributibles, then click on Direct X.

Double-click DXSETUP to update Direct X.
9. Update Your Hardware for GTA V
If you go through all of the solutions above but still can't fix GTA V audio loss, you may need to update your hardware for a smooth gaming experience. Before purchasing a new PC, check out the minimum and recommended RockStar hardware requirements below.
Minimum System Requirements:
OS: Windows 8.1 64 Bit, Windows 8 64 Bit, Windows 7 64 Bit Service Pack 1
Processor: Intel Core 2 Quad CPU Q6600 @ 2.40GHz (4 CPUs) / AMD Phenom 9850 Quad-Core Processor (4 CPUs) @ 2.5GHz
Memory: 4GB
Video Card: NVIDIA 9800 GT 1GB / AMD HD 4870 1GB (DX 10, 10.1, 11)
Sound Card: 100% DirectX 10 compatible
HDD Space: 65GB
Recommended System Requirements:
OS: Windows 8.1 64 Bit, Windows 8 64 Bit, Windows 7 64 Bit Service Pack 1
Processor: Intel Core i5 3470 @ 3.2GHZ (4 CPUs) / AMD X8 FX-8350 @ 4GHZ (8 CPUs)
Memory: 8GB
Video Card: NVIDIA GTX 660 2GB / AMD HD7870 2GB
Sound Card: 100% DirectX 10 compatible
HDD Space: 65GB
What Worked For You?
We hope that you have been able to find your solution from this list. Let us know which one resolved your audio problem, or if you have another hack that we didn't list here. If the issue persists, try to contact Microsoft Support while you might take a long time to receive adequate instruction.
Bonus Tips: If you can't find the GTA V save file location or have lost the GTA V saved file, Anyrecover is here to help. This powerful data recovery and repair tool can assist you in recovering deleted GTA files and fixing corrupted files, including damaged audio files. Download it today and have a try.