So, you wake up in the morning, received a damaged SD card error message that your "SD card is damaged. Try reformatting it"  frustrating right? But wait, now you try to share a song with your friend and your smartphone kept asking "Format SD card? All the data will be permanently deleted". What do you do now? Is there any SD card repair tool for getting my data back?
Part 1. How Do I know If My SD Card Can Be Recovered?
Before you digging into any SD card repair tool, you should know that if your SD card can be recovered or not? There are a few ways to find out if your SD card can be recovered. But first what can really make an SD card to be damaged? Well, it could be:
When you share files with someone, do you check to see if the other person has no virus on his/her phone. When your phone is infected with the virus it can damage your SD Card, there are other means of infecting your SD Card with the virus, through the internet, etc.
When you format your phone, you lose all your important files and document. It's more like deleting your files.
It can also be due to the fact that it has been corrupted, I remember when I connected my phone to my PC, I was trying to send some photos to my SD Card, when it was done sending the files, I didn't eject the SD Card via my PC, I just unplugged my phone, that was how I corrupted my SD card. Or sometimes it could be damaged.
When Can These Files Be Recovered?
Like I said earlier, there are a few reasons why your phone has been damaged, that's why it seems it can't be recovered. But is that true? We've all made the mistakes of thinking once our SD card has been damaged it can't be recovered. These are what will make you know when your SD Card can be recovered by some SD card repair tool:
 After following these steps, disconnect your storage media and restart PC. After restarting, connect SD card again  while your PC detects it.
The Moment you start losing photos on your SD Card.

When a black screen displays with an error message saying your "SD Card is not accessible. The File is corrupted and unreadable".

When you get error messages that state "memory card error" or "corrupt memory card".

When you try to read the SD Card via a PC, no folder appears, or the folders do not open at all. 

When you can see these files but cannot share them.

When you are unable to add, copy, save or delete anything on that SD Card.
My point is as long as it can still be accessed by your PC it can always be recovered, what I mean by 'access' is that so far as you still receive messages from your PC that it cannot read the SD Card. If not treated carefully, you might lose these files permanently. Then no SD card repair tool will save your data back.
When Can These Files Be Recovered?
When you drop or step on your SD Card and it breaks, you will need to get a new one.

If it got liquid split on it.

When your phone gets burnt, the heat will definitely damage the SD Card.
Part 2. How Can I Apply SD Card Repair Tool to Recover Data? (Windows 11 Supported)
One of the surest ways to recover these inaccessible files is using the AnyRecover, this tool allows you to recover these files even though it seems inaccessible to your pc and your smartphone. It allows you to retrieve any deleted, formatted or lost data from your Windows (Windows 11 included) & Mac computer or external device with ease.

Features of AnyRecover
It helps you get your data back from your SD card with just three simple steps.
Supports most storage devices and more than 1000 files formats.
Three different scan levels to ensure to get your data back.
Six recovery modes for different data lost scenarios.
How to use AnyRecover as your SD card repair tool:
Step 1. Download AnyRecover on your computer. Connect your SD card to your computer. Select the SD card you'd like to recover data under the "External Removable Devices" tab.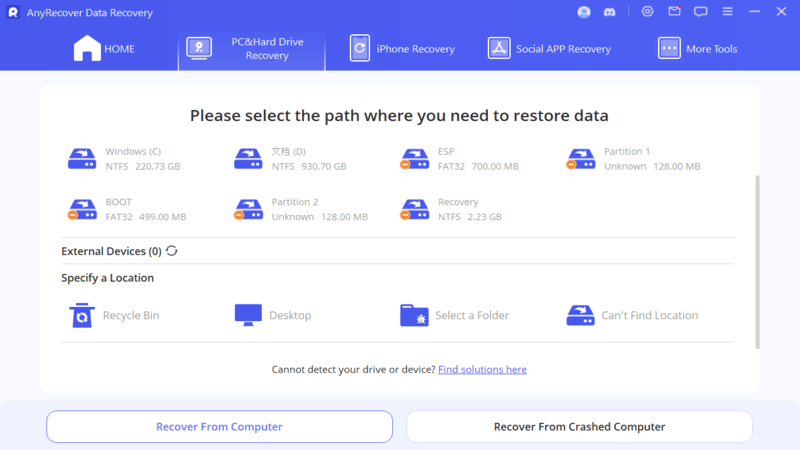 Step 2. After selecting the location, hit "Start" button to start scanning.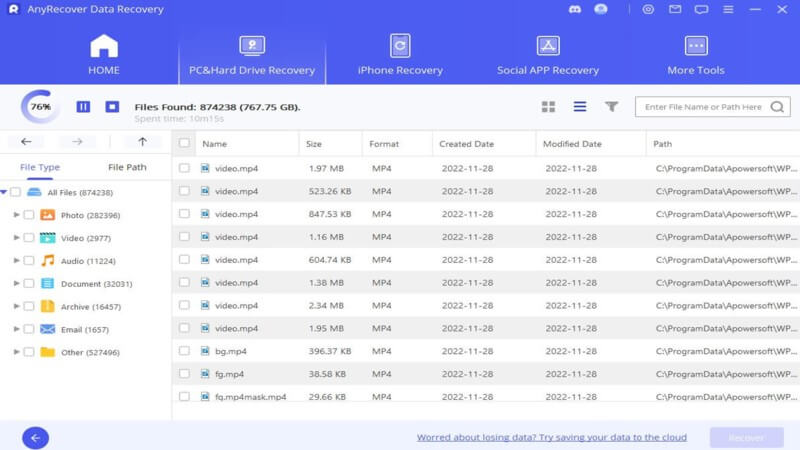 Step 3. After scanning, you can now preview the files and then select the files to recover by just clicking the "Recover" button.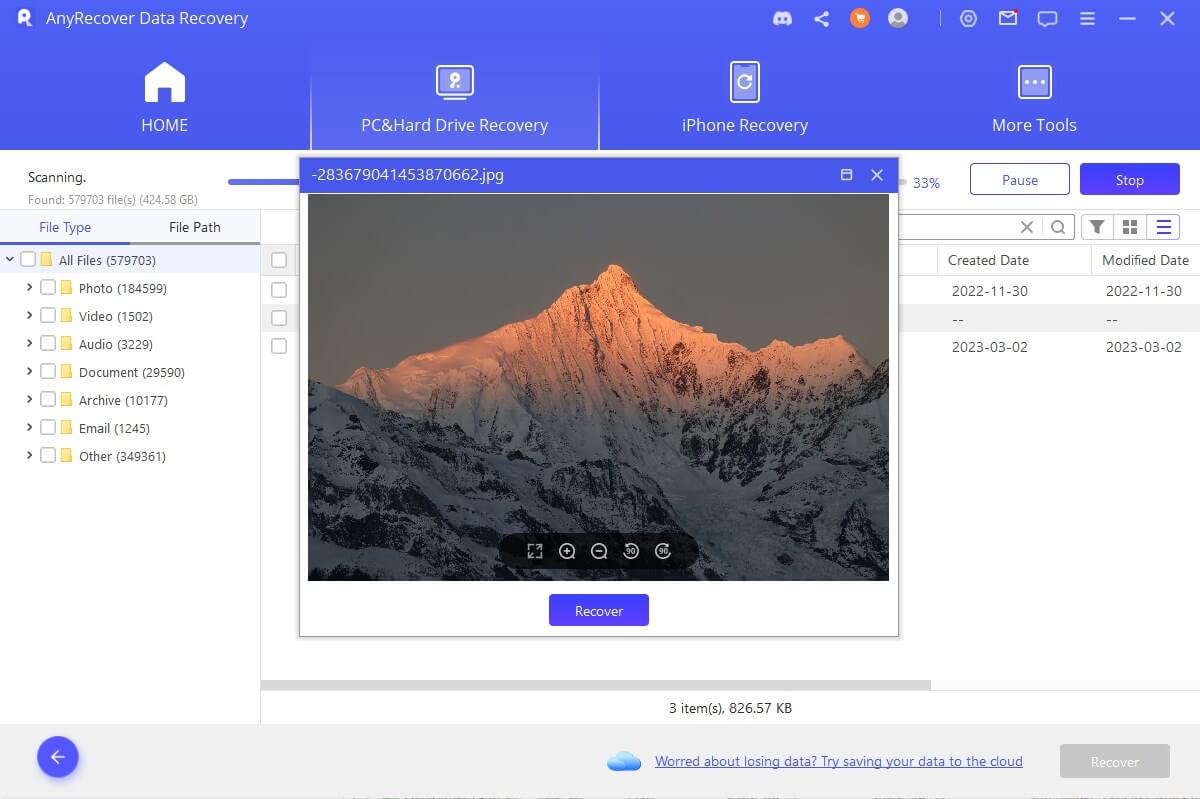 Now, when next you feel your SD card is not readable. Make use of the AnyRecover tool. Unless broken, you can always recover your precious music, photos, and documents.