Are you in search of a better Recuva alternative that can help you recover accidentally deleted files, lost or erased files quickly? Perhaps you are asking the question, what is better than Recuva? Undoubtedly, Recuva is a great data recovery software that helps many people recover their precious data. However, it has some shortages, too. That's why people want to seek alternatives of Recuva. This article takes a detailed look at the best 5 Recuva alternatives and provides you an overlook of their pros and cons. Just read on to find them.
Part 1. All You Need to Know About Recuva
In the very beginning, we'd like to take a look at what Recuva is, how to use it and the pros and cons of it. After reading this part, you can have a comprehensive view about Recuva recovery tool. Let's get started!
What Is Recuva
Recuva is a free-to-download software that helps you recover accidentally deleted files. This data recovery tool provides the best result when used to access files sent to the recycling bin; it also works on corrupted and formatted disks. Not only does Recuva allow you to scan various storage devices, but also recover files that have not been overwritten. Recuva is also available in various languages for people who aren't native English speakers.
How to Use Recuva
Recuva is quite easy to use. This data recovery software is available for all Windows users. Here is a detailed guide on how to use Recuva.
Step 1 Download and install Recuva software by visiting the official website.
Step 2 Launch the software and choose the file type to scan. Mark all files if you are unsure.
Step 3 Choose a location to scan. You need to choose where you want the software to scan for the lost data. It can be an internal folder or a connected external media.
Step 4 Wait for the scanning process to complete. Choose the target files and click on Recover button.
Recuva will show different file options. Please take note of this. Files marked in green are safe to be restored; those in Yellow are damaged and cannot be recovered to the original ones, while files in red are severely damaged and might not be recovered again.
Pros and Cons of Recuva
Although Recuva data recovery is a great tool of data recovery, it has some shortcomings. That's why we need a alternative to it. Now let's take a look at some of the pros and cons of Recuva.
Pros
Recover files lost through accidental deletion, system crash, malware attack, hard drive failure, file system corruption, and many other scenarios.
Various storage devices are supported.
A certain type of file can be chosen to scan and recover.
Preview function
Fast scanning
Cons
Only Windows system is supported.
Unable to open the recovered file directly.
Positive results for limited file types like photos, audios and documents.
Unable to recover files from crashed systems.
Part 2. Top 5 Recuva Alternatives
Although Recuva is a good data recovery software that does a decent job, it has many shortcomings, as listed above. If you are seeking for some alternatives, here are the top 5 Recuva alternatives you can opt for.
Top 1: AnyRecover
AnyRecover is an amazing data recovery software used in retrieving deleted files, erased data, or files lost in many other situations. This data recovery tool is perfect for recovering files in different formats such as photos, videos, audio files, documents, emails, zip archives, etc. Most importantly, AnyRecover has the high success rate and user-friendly interface. Let's see some unique features and functionalities of it.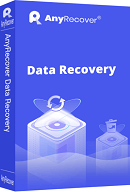 Key Features:
Your best data recovery specialist for Windows, Mac, iOS and Android.
Supports to preview the data before recovery;
Restore deleted files from Recycle Bin, HDD, SSD, USB, SD card, etc.
Recover deleted documents, pictures, videos, emails and other files in one click.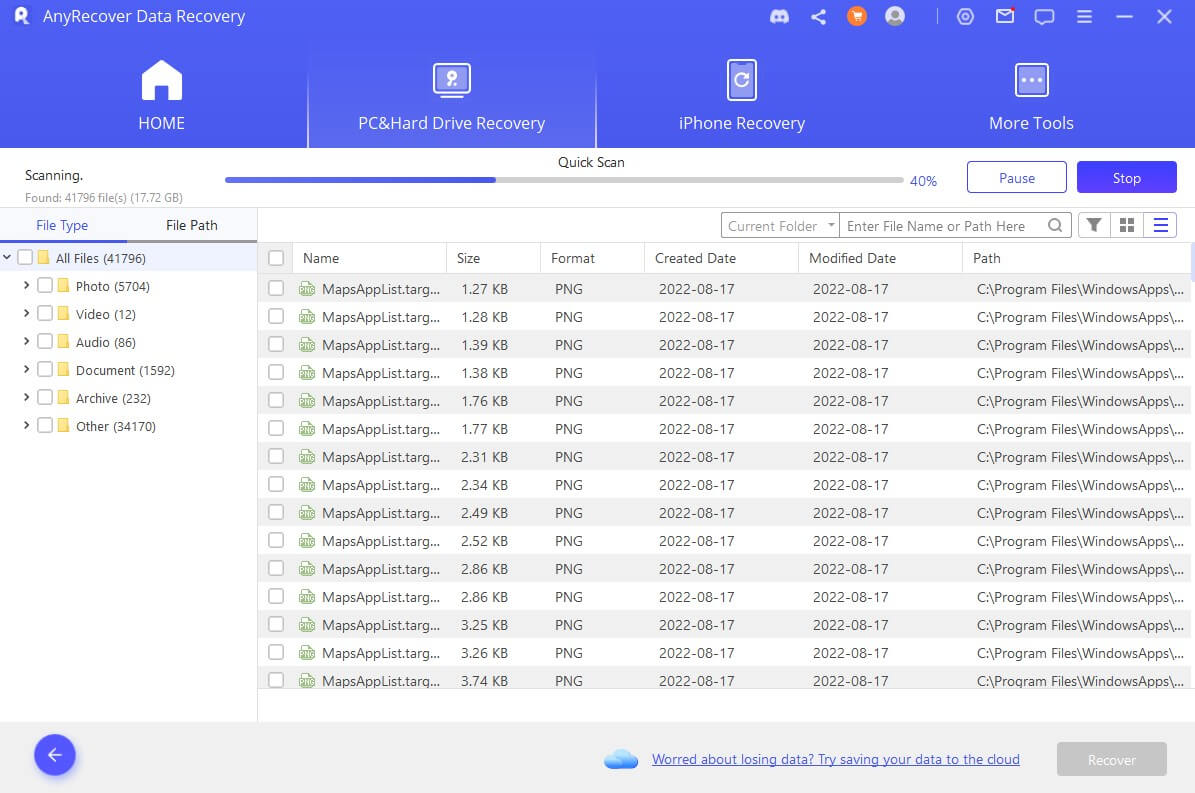 Pros
Almost all data types are supported to recover, including photos, videos, audio files, documents, emails, zip archives and others.
Work well with various internal and external drives, such as SD cards, camcorders, mobile phones, MP4, MP3, and other mountable devices.
Recover data lost due to accidental deletion, virus infections, unexpected power failure, half drive formatting, crash, upgrade, improper memory card pullout, file system error, and many more.
Quick and Deep Scan
Preview and pause functions are enabled while scanning.
Support both Windows and macOS
Top 2: TestDisk
This is a powerful data recovery tool that can be used in recovering deleted data or those lost to malware attacks. It is a free and open-source tool that supports the recovery of data from the hard drive and internal systems. It is worth mentioning that TestDisk can recover lost partitions and make non-booting disks bootable again if it is caused by the faulty software. Besides, TestDisk supports Windows, Linux, and macOS. However, the recovery rate and interface are not so satisfying.
Pros
Free for all users.
All mainstream operating systems are supported including Windows, macOS and Linux.
Able to boot non-booting disks again
Cons
Low recovery rate
No preview available
Difficult-to-use interface
Top 3: PhotoRec
If you are still asking, what is the great alternative to Recuva? Then you should try out PhotoRec. Like TestDisk, this software is also developed by the CGSecurity. And what makes it outstanding is the function to recover the files that have been severely damaged or reformatted. However, there are security risks to recover data with it.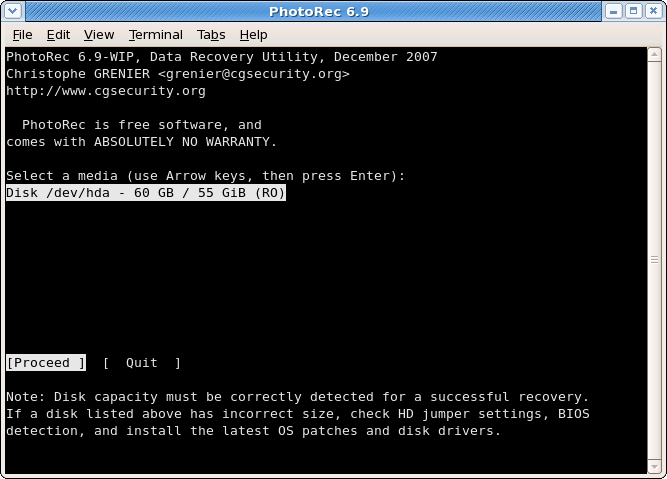 Pros
Free to use data recovery software
Almost all PC systems are supported.
Possibie to recover the severely damaged or reformatted files
Cons
Command-line interface requires technical expertise.
Risk of virus and malware attack
No preview function
Top 4: Disk Drill
This is data recovery software that can be used in retrieving deleted files for Windows and macOS. It is easy to use and supports files in different formats. This data recovery tool can be used in restoring files from USB, HDD, and other kinds of disk-based storage media.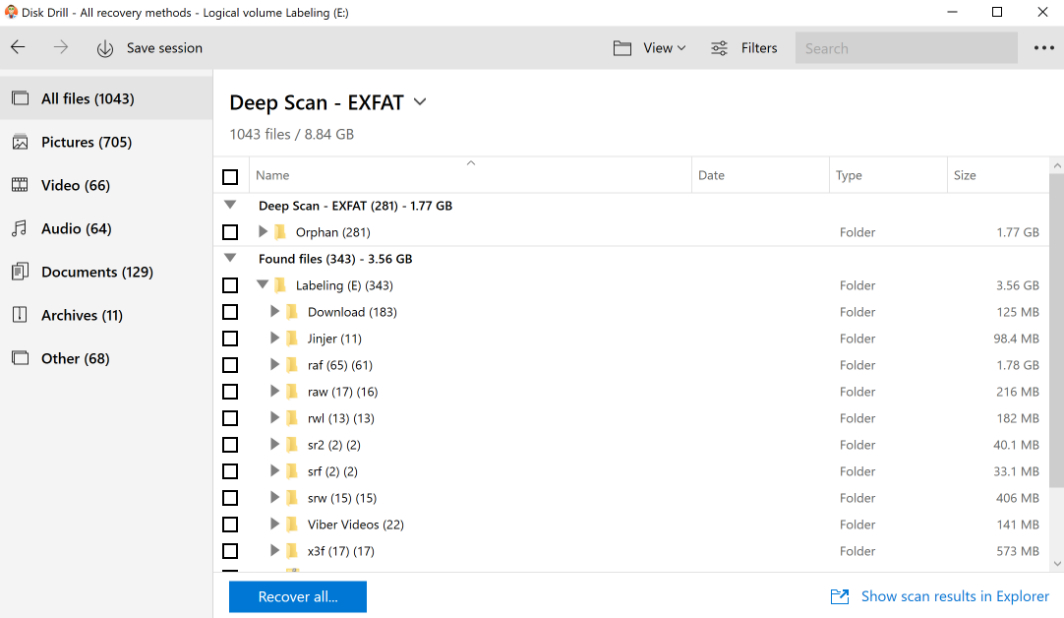 Pros
User can pause the scanning process.
Windows and macOS are both supported.
Various file formats and storage mediums are supported.
Cons
Only the deep scan, which takes lots of time, yields positive results.
Just 500 MB of data can be recovered for free.
PC needs to be rebooted after installation, which may harm the data on the system disk.
Top 5: DiskDigger
DiskDigger is another alternative to Recuva that you can opt for. It supports Windows and Linux. You can try the free version or opt for a paid subscription. This tool allows you to save your recovered files on your system folder, Google Drive, Dropbox, or send them as email. DiskDigger also provides a preview of media before extractions.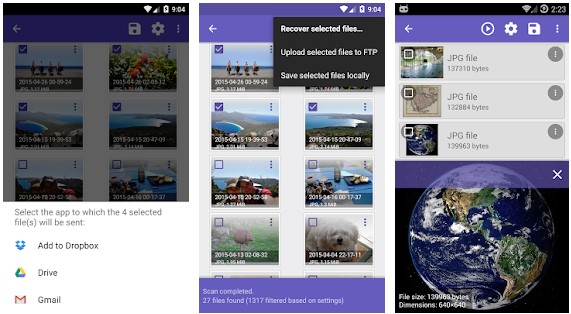 Pros
Easy to use
Free version available
A new folder called "recovered" will be created to save all the recovered files, allowing users to open directly after recovering.
Cons
An annoying window pops up when recovering a selected file with free version to ensure that users opt for the paid version.
Positive results are limited to certain file types such as photos, videos, and audios.
Some files can't be opened after recovering.
Low recovery rate
Unable to recover data from crashed systems.
Part 3. Comparison Table of 5 Recuva Alternatives
Here we make a comparison table that tells all the points you may concern. With it, you can choose the best Recuva alternatives based on your needs.
| | | TestDisk | PhotoRec | Disk Drill | DiskDigger |
| --- | --- | --- | --- | --- | --- |
| Free Version | | | | | |
| Preview Data | | | | | |
| Difficulty | Easy | Complex | Complex | Medium | Medium |
| Scanning Speed | Fast | Slow | Slow | Medium | Medium |
| System Supported | Windows and macOS | Windows, macOS, Linux | Almost all operating systems | Windows and macOS | Windows and Linux |
Conclusion
In this article, we list 5 best Recuva alternatives and introduce them from function as well as pros and cons. In this way, you can find the best alternative to Recuva according to your needs. Inarguably, Recuva is a great data recovery software that helps to restore lost data. However, if you need a data recovery tool that can serve as an excellent alternative to Recuva, Opt for AnyRecover. From the table above, it can be seen that AnyRecover is a professional tool with advanced features and functionalities. Its advantages are enormous when compared to other data recovery software like Recuva, Test Disk, DiskDigger, Disk Drill, and PhotoRec. Apart from its user-friendly interface, this Recuva alternative also has a high success rate. Just download and have a try!