Have you updated your Windows 10/11, but have some troubleshooting with disappeared folders and files now? People usually get annoyed when they lost their important documents, files, folders, etc. If you become a victim of the folder disappearing or deletion, do not panic because some practical solutions help you to get back all the necessary items.
As the PC solution provider, we are ready to help no matter recent folders missing or fold disappearing on Windows 10/11. Keep reading.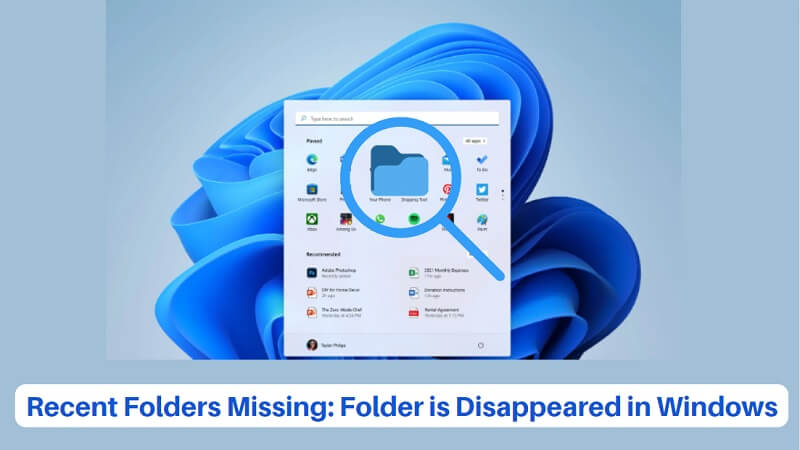 Overview - Why Has My Folder Disappeared?
The solution for "the folder disappeared in Windows 10/11" can vary for different causes. Usually, it happens in the following 6 cases. You can opt for an effective method according to your situation:
Solution 1. Find Your Disappeared Folder and Files with AnyRecover - All Cases Applicable (For Windows 11/10/8/7)
If you have tried all methods above but still cannot find your vanished or deleted folders, or just want to save time and fix recent folders missing problem easily, then AnyRecover is the perfect recovery tool to choose. It is the most trustworthy tool to get back all the disappeared or deleted folders/files regardless of the causes.

AnyRecover Key features include:
It is a one-stop data recovery software for Windows, Mac, and iPhone devices.
Easy and quick to use in retrieving folders which lost by virus attack, accidental deletion, formatting and more.
Supports 1000+ formats of files to recover. Whether your data includes docx, doc, zip, JPEG, PNG, MP4, mp3, 7-zip, HTML, GIF, and more, you can retrieve everything from AnyRecover.
No matter if your folder is lost from external hard drives, USB flash drives, computers, or any other storage devices, AnyRecover will restore them for you.
It supports virtual drivers as well like VMDK, IMG, VHD, OVA, XVA, and more.
Free to scan and preview, and select the files your want to recover.
Easy steps to recover disappeared folder in Windows 10/11 using AnyRecover: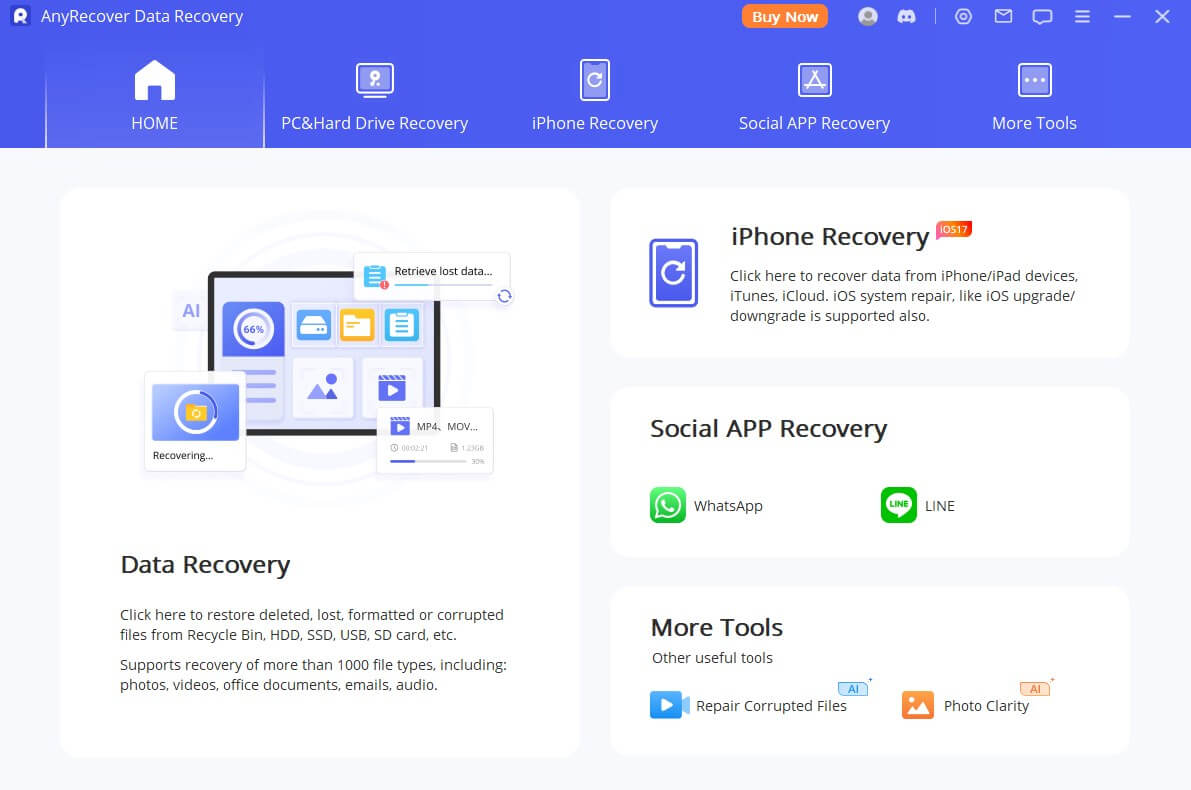 Step 1. Run AnyRecover, select "Data Recovery" and choose the "Recycle Bin" option.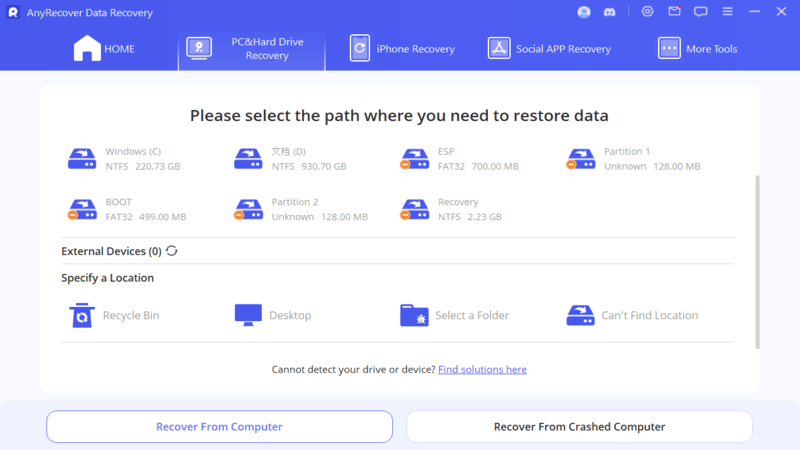 Step 2. After selecting the location where you want to recover lost data, press the Start button to run the scanning process.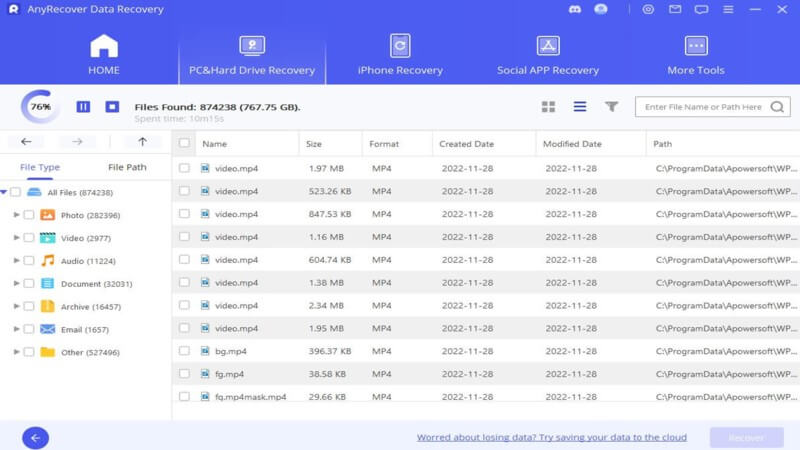 Step 3. It will list all lost files and folders. Preview all the files and folders and select the important ones and click Recover to get them back.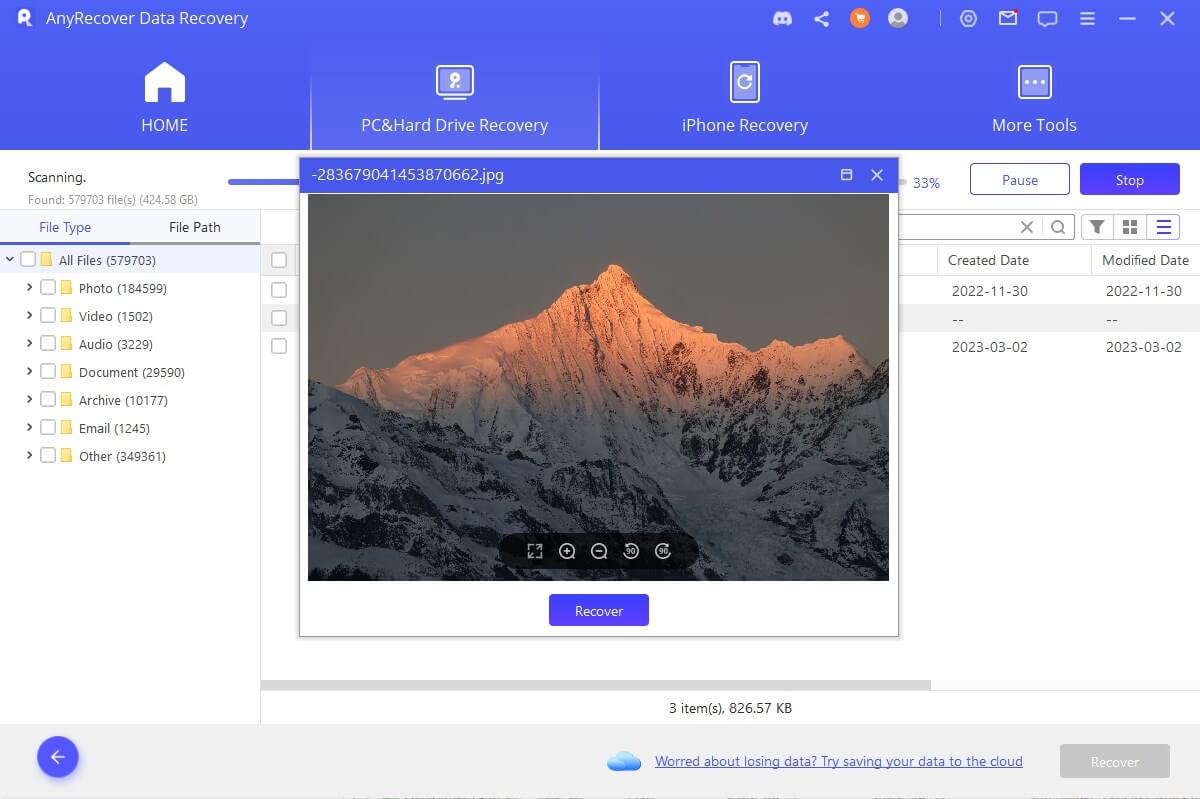 Solution 2. Show Hidden Folders and Files
Sometimes, the folders that seem missing or vanished are hidden somewhere. And the File Explorer is not configured to show hidden files. To show hidden folders and files, follow the following steps.
1. Open This PC

2. Click "File" tab at the top left corner, then choose Change folder and search options from the list.

3. Then choose View tab and check Show hidden files, folders and drives.

4. After that click on Apply and save the changes to get back the files.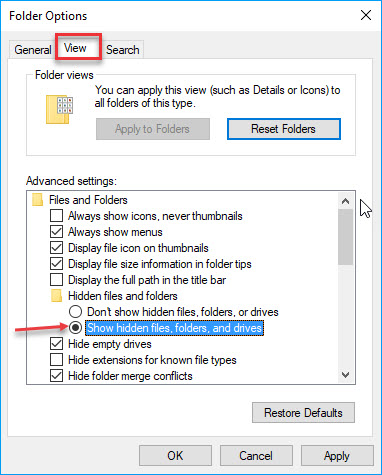 Solution 3. Check User Account
In solution 3, go to check whether the user's account is changed or not. Sometimes, when you upgrade to Windows 10, it creates a new user account for your computer and sets it as the default account. Just follow these steps to change the account to your old user account which includes the folder you want to find.
Step 1. Click on Start button in the menu and type the user icon.
Step 2. Then click Sign out.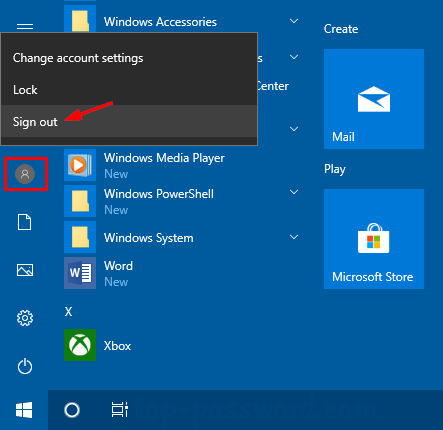 Step 3. On the sign-in windows, type in your old account.
Step 4. After switching, all files and folders can be returned instantly.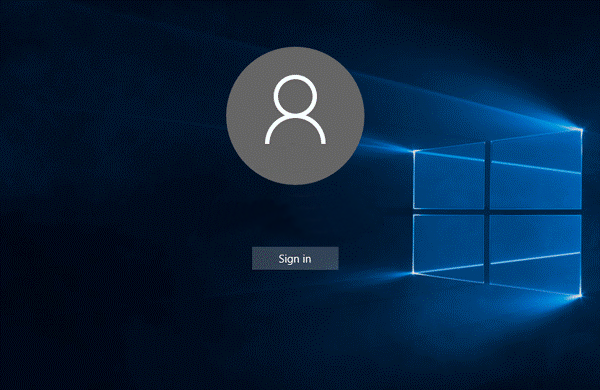 Solution 4. Check Temp Folder to Find the Vanished Folder
Now it's time to try the third solution, which is checking for the Temp folder. The Temp folder is used to store certain launch configurations and cached data for all applications installed on the computer.
For Windows 10 users, to recover the disappeared folders and files, the first step is to go to C: \Users\Username\AppData\Local\Temp folder. Most of the time disappeared records are found in this folder. However, one has to perform some manual steps to retrieve data.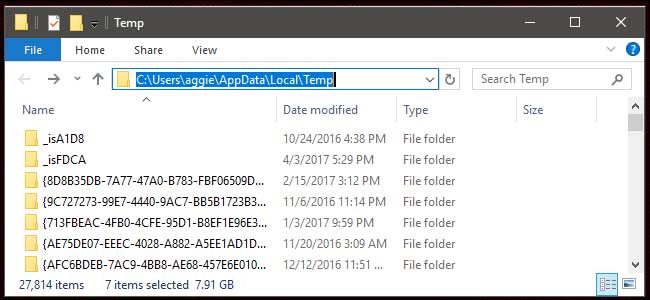 Solution 5. Check if Drive Index is Corrupted
Have you ever checked your hard drive on Windows 10 to look for what is troubleshooting? Do you have any idea that maybe your hard drive index is corrupted which is unable to the files to show up in a folder? Here is how one can fix up the hard drive and get all the files and folders back into the system.
Step 1. Open This PC and try to locate your hard drive.
Step 2. After finding it, right-click on it and choose the Properties option.
Step 3. The next is to select the Tools tab and pressing the Check button.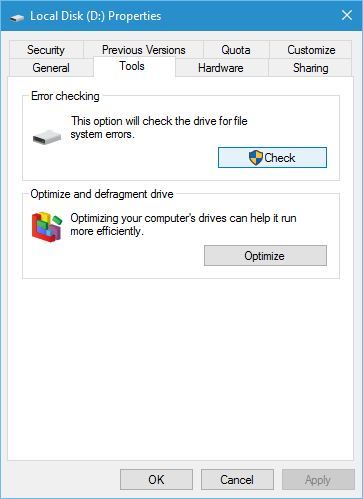 Step 4. Click Scan drive, and you will see that your hard drive will start scanning for possible errors.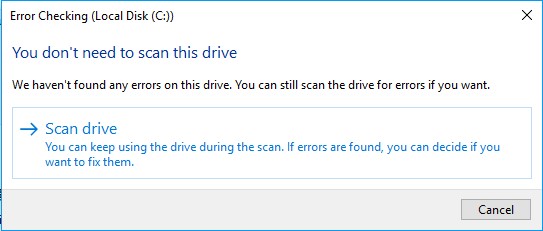 Step 5. After scanning, some hidden files and folders will be restored.
Solution 6. Change Indexing Options
Another solution is to change the index option on your computer if your files disappear and not showing. This is a practical solution and may work effectively in your case. To change the index option, you have to follow the below-mentioned steps.
Step 1. Press windows key + S to open up the search bar.
Step 2. Then type Indexing options in the search bar and select it by clicking.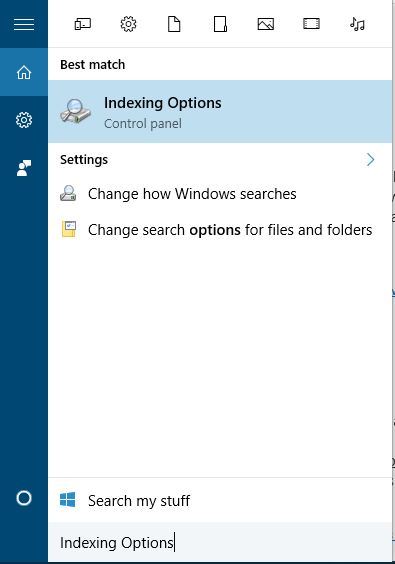 Step 3. When the windows get open, click on the Advanced option.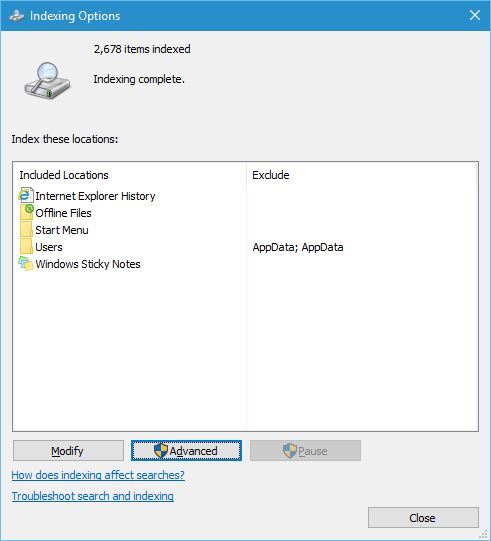 Step 4. In the Advanced option, open the index setting tab.
Step 5. We will see the troubleshooting tab there with the rebuild button. Click on the Rebuild button, and the problem will be solved.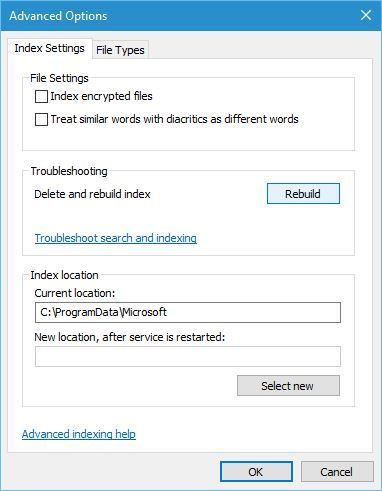 Conclusion
From the above-given solutions, you'll finally find your disappeared folder on Windows 10/11. If you haven't yet upgraded to Windows 10/11, it's suggested to back up all the data before the system upgrade. In a word, if none of the methods work for you, AnyRecover always has your back to fix recent folders missing problems no matter for Windows 11 or Windows 10/8/7 users.

Best Data Recovery Software
AnyRecover is the top data recovery software for retrieving missing folders in Windows 10/11. It's advanced algorithms and intuitive interface makes it easy to recover lost or deleted data.