The Internet can be overwhelming sometimes. With so many websites out there, it's easy to get lost on the web. To show directions for people surfing the Internet, Telegram presents an excellent opportunity for users to find and join various groups, which consist of members with common interests.
If you're looking to connect with like-minded individuals in your area or around the world, here's how to Telegram group search. In this blog post, we'll show you several ways of finding new groups in Telegram , as well as something you need to know about Telegram groups and Telegram channels.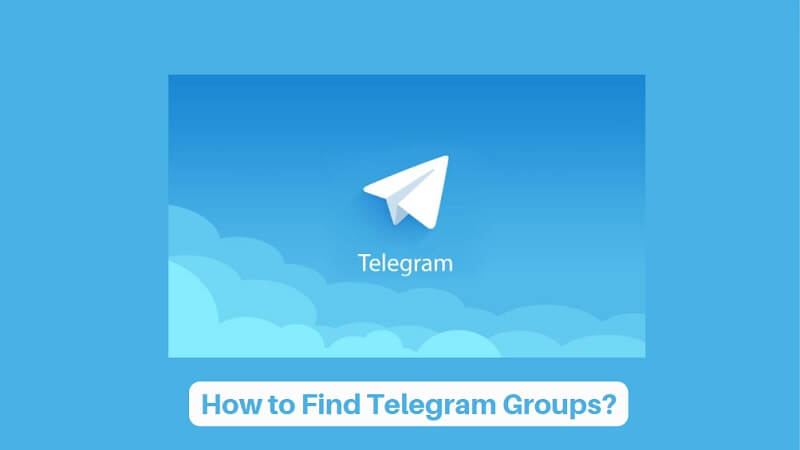 Data Recovery Software for Telegram
AnyRecovery is a reliable data recovery software that helps you recover lost or deleted files on Telegram. With its powerful features and user-friendly interface, AnyRecover makes data recovery a breeze. Whether you accidentally deleted a file or lost it due to a system crash, AnyRecover can help you get it back quickly and easily.
Part 1. An Overview of Telegram Groups
1. What Is a Telegram Group?
In today's world, communication is key. We're all connected to the Internet via our phones, which means we can chat with people from around the world anytime and anywhere. But what if you wanted to talk with a group of friends at the same time instead of just one single person? Well, a good option available is Telegram groups.
A Telegram group is a type of chat on the Telegram app that has at least one administrator. It's a way for many people to chat with each other. Groups are created for members to share updates, photos, videos , and other types of media with one another.
A public group will allow anyone to join whereas a private group requires an invitation from the admin or someone in the group before you're allowed to join. Being part of these groups can give you access to people who have similar interests as well as conversations about topics that interest you. You can even create your own Telegram group if you want.
2. The Types of Groups in Telegram
Telegram groups have many features including secret chats, voice calling, video conferencing, and more. There are two types of groups, private groups, and public groups.
Private groups are not open to the public and cannot be found with an in-app search. The only way to join private groups is to get the invite links from the creator of the group or an admin. Such Telegram invite links begin with t.me.
Public groups, on the contrary, are searchable by every user. After all, public groups aim to attract as many members as possible. Unlike private groups, any member of the public groups has access to the invite link and can share the t.me link somewhere on the Internet to expand and grow the group. Some big public groups make full use of the 200,000-member limit.
3. What Is the Difference Between Group & Channel?
Different people use Telegram groups and channels for different purposes. The main difference between the two is that only Telegram groups consist of users and bots, called members. The members within a group can all communicate with each other.
While in Telegram channels, only the admin can post messages, and within the channel are subscribers. Subscribers are other users and bots in the channel and can only listen to the admin's messages. They cannot reply to or direct messages from viewers like members in chat rooms do.
Besides, Telegram groups only allow a limited number of members to chat and share, while channels are public and open to a large number of people. Channels serve as a way to broadcast messages to anyone who wants to follow along with that channel's topic or conversation.
From the above, it's clear that both Telegram groups and channels have their own benefits. So, if you're looking for more discussion in an area that interests you, then joining a group would be good. If you want quick updates on something from many sources at once, then following a channel may be better. The choice is yours!
Part 2. How to Telegram Group Search?
1. How to Find Telegram Groups With Group Links
If you're looking for a quick and easy way to join a Telegram group, tap on the invite link that somebody sends you. Open the link which starts with https://t.me/ in Telegram and tap "JOIN GROUP" when they ask if you want to enter as well as any other information like joining via their number instead of the email address or any other information required.
You can either do this on your phone or computer, but make sure you have a Telegram account before starting so that you don't need to go through all those steps again.
2. How to Find Telegram Groups via Channels
Joining a Telegram channel is one of the best ways to find groups without a link. If you're looking for a new Telegram group to join, there's an easy way that will get your invitation in no time. All you have to do is find and join the right channel on Telegram.
After joining a channel, it will tell you when the group is accepting new members. Look for group invitation links, click on them, and then choose to join them. Once accepted into the group as a member you'll find yourself immersed with other people who share similar passions!
3. How to Find Telegram Groups Through Searching
Finding groups to join in Telegram can be a pain. You've got to find the right keywords, or just hope you're lucky enough to stumble upon them. Here's how you can search for groups on Telegram without any fuss:
Open your Telegram app. For iPhone, tap the search bar from the top of the screen. For Android, tap the search button from the top-right corner.

Type in what you're looking for - either an exact group name or keywords about what interests you, then hit the Enter key.

Search results will be displayed under the "Global Search" title. Scroll through all of the results until finding one group that interests you. Then click this group to open it and tap on the "Join" button.

If typing in phrases doesn't work, type "groups" into the search bar and scroll down until you see an option labeled "+ New Group". Clicking on this will show all available groups from which you can choose one you like.
You can also search through groups by their IDs. The ID of a group can be extracted and obtained easily by virtue of suitable Telegram bots.
Part 2. Effective Software to Recover Deleted Telegram Messages
AnyRecovery Data Recovery - the most effective software for recovering deleted Telegram messages. Have you ever accidentally deleted important conversations on Telegram and wished you could retrieve them? With AnyRecover, your worries are over. Our advanced software specializes in seamlessly recovering deleted Telegram messages, ensuring no valuable conversations or media files are lost forever.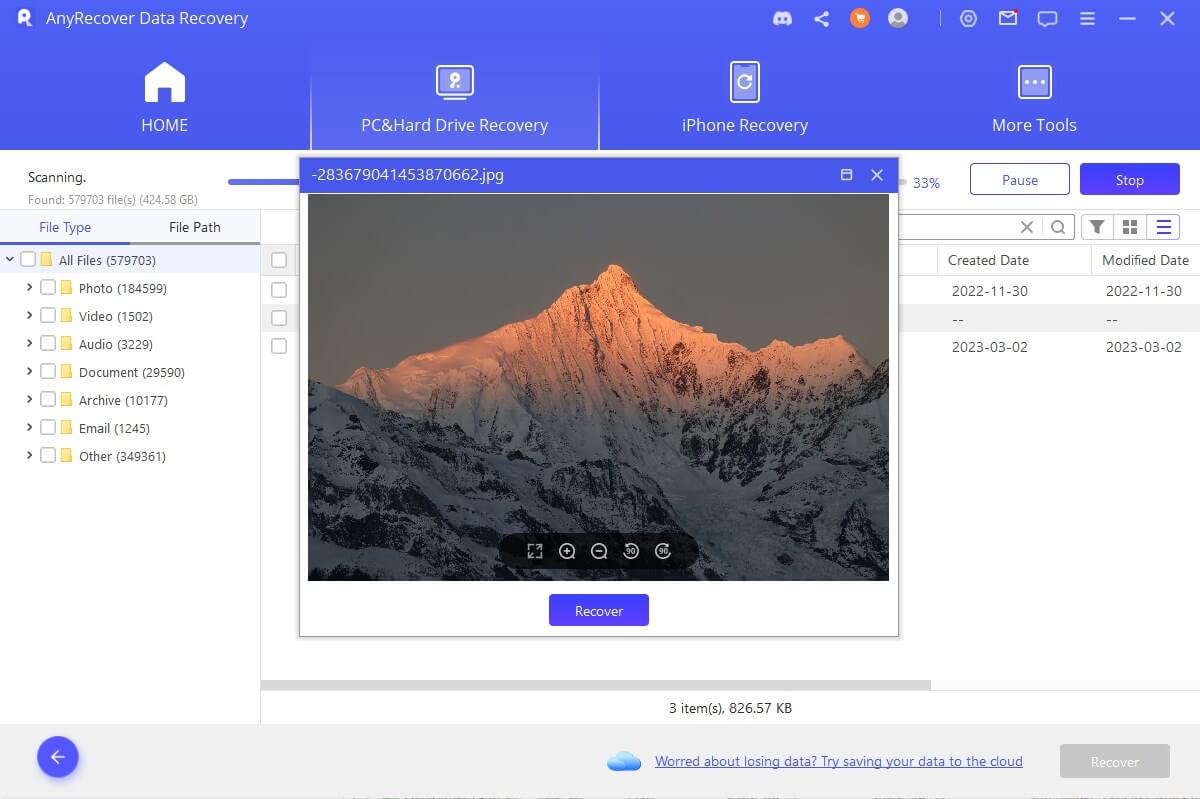 Whether it's personal chats, group discussions, or precious memories, AnyRecover has got you covered. Experience the power of AnyRecover and regain access to your deleted Telegram messages effortlessly. Don't let accidental deletions become permanent. Trust AnyRecover Data Recovery for reliable, efficient, and hassle-free recovery solutions.
Conclusion
How to find groups in Telegram is a complex thing, and sometimes it lets users feel confused, or even have a headache. But relax, now you have some tips to get started for Telegram group search. Try them to find the right Telegram groups, and then you can keep up with the topics that interest you as well as share thoughts and updates with other members. Go ahead and have some fun in Telegram groups!
Recover your deleted Telegram messages and Telegram video with ease using our effective software - AnyRecovery Data Recovery! Get back those precious conversations and media files effortlessly. Download now and experience the power of effortless data retrieval!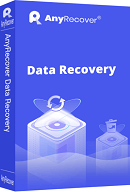 Key Features:
Supports recovering deleted/lost video , photos, contacts, messages, WhatsApp/Kik/WeChat/Viber messages, and more files from iDevice;
Allows you to preview and selectively extract data from iTunes or iCloud backup files;
Allows you to preview and selectively extract data from iTunes or iCloud backup files;
Allows you to preview and selectively extract data from iTunes or iCloud backup files;