Telegram is an increasingly popular messaging app in the neighborhood of WhatsApp and Facebook Messenger well-known for its secure platform, seamless data integration across platforms and awesome user-friendly features such as Telegram bots.
Telegram bots are add-ons that range from automated personal assistants to hosting games with friends. There are thousands of bots available with new bots emerging daily since Telegram makes it easy to create and launch new bots, some of which have proven to be the best Telegram bots and have been enormously useful for the users.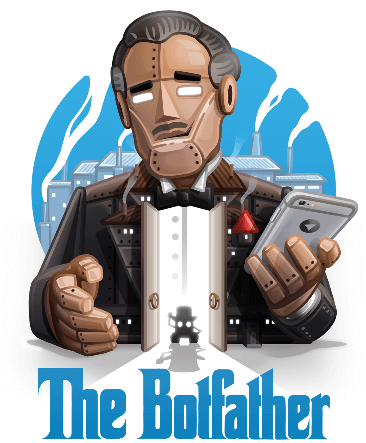 In this article, we'll cover how bots work in Telegram, safety and security precautions, the best Telegram Bots you should be using right now, and how to start using Telegram bots.
Part 1. What is a Telegram Bot?
A Telegram bot is an application that works inside the Telegram environment and gives added functionality to your chat. Since it is an API (Application Programming Interface), you don't download each bot; you enable it per communication channel. The process to enable a Telegram bot is straightforward. Simply search for it by name in Telegram search, then enable it in your chat, just like adding a friend to the chat.
People often associate games with Telegram bots, but there are many more functions that the Best Telegram Bots can do. For example, there are bots for Gmail, Spotify, Trello, weather, translation, reminders, and many more!
Part 2. 11 Best Telegram Bots You Should Check Out
Work and Productivity
1. Gmail Bot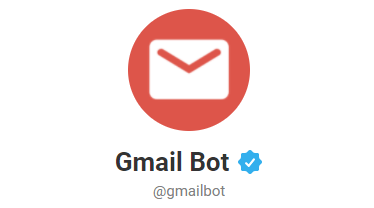 The official Gmail Bot allows you to integrate your email seamlessly right into Telegram. You can do all the essential functions of Gmail from Telegram, like read emails, send replies, or move mail into spam. If you don't want to use Gmail Bot, you can enter command "/resetbot" and it'll clear its data storage about your Gmail account.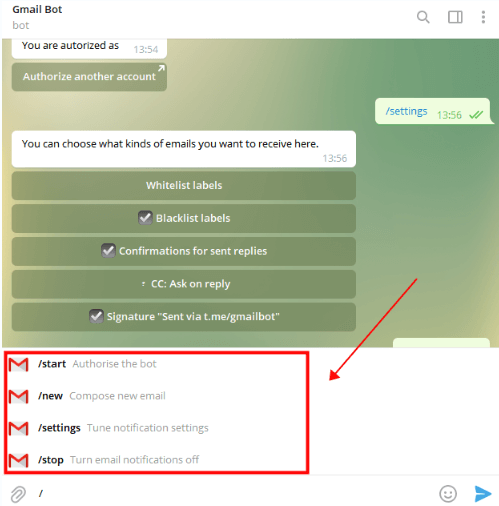 2. Trello Bot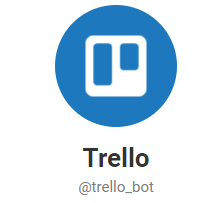 Trello doesn't have an official Telegram bot, but we researched the Internet and found this popular Trello Bot is receiving praises for helping users integrate Trello group work to Telegram. It doesn't have all the basic functionality of the Trello app (you can't move cards), but it does allow you to view your workflow from Telegram.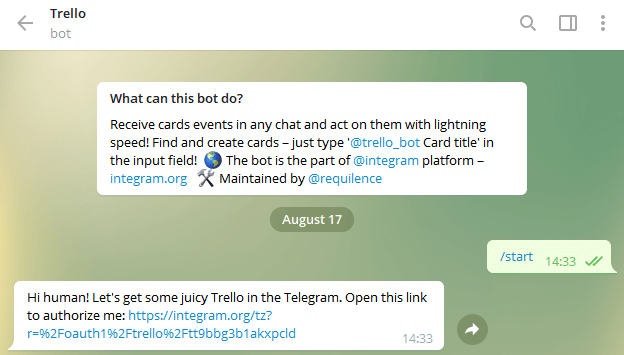 3. Skeddy Bot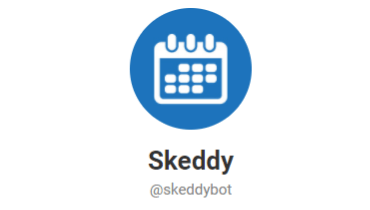 Skeddy is your scheduling companion, allowing you to create calendar events and reminders. This way, you will be on top of all your appointments and never forget to send an email again.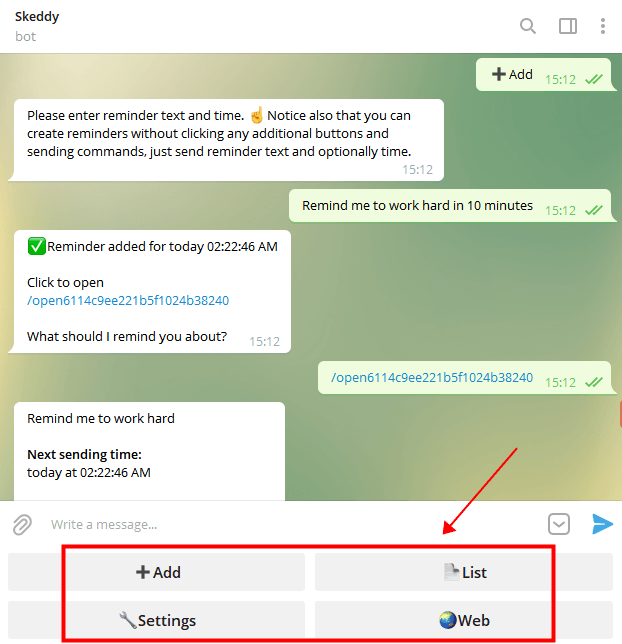 4. GitHubBot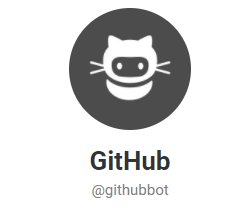 Access GitHub for your software development needs directly from your chat in Telegram!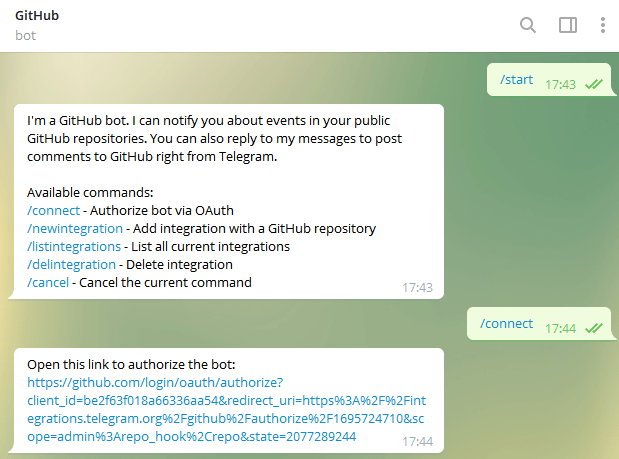 Entertainment
5. Gamee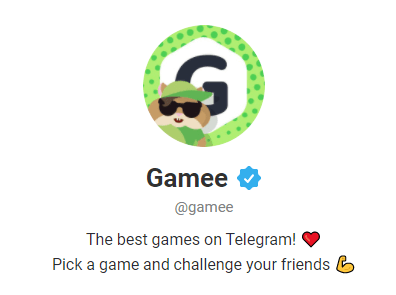 The Gamee Bot allows you to play tons of different games with your friends, as well as compare high scores. Since this bot is open, anyone can develop new games at any time, and they will be available for all Gamee users. You might even want to create a game yourself to play with your friends!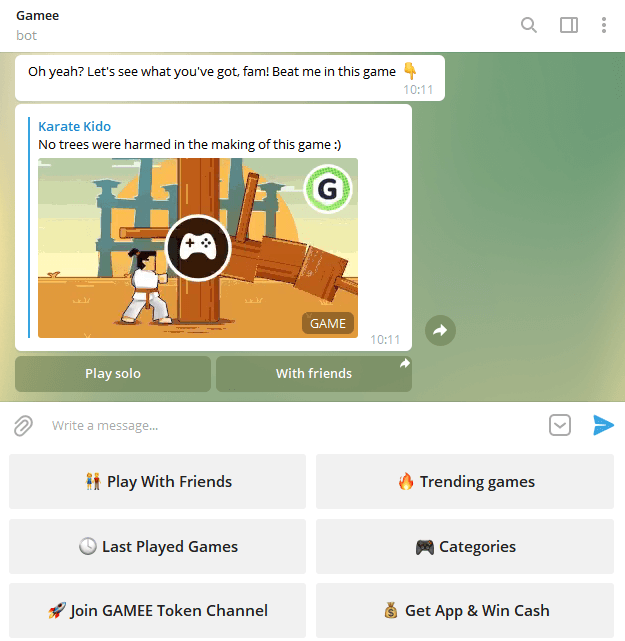 6. SpotyBot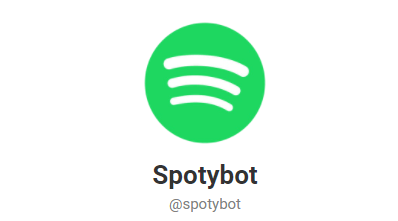 The little Telegram music bot allows you to integrate your favorite playlists into your chat.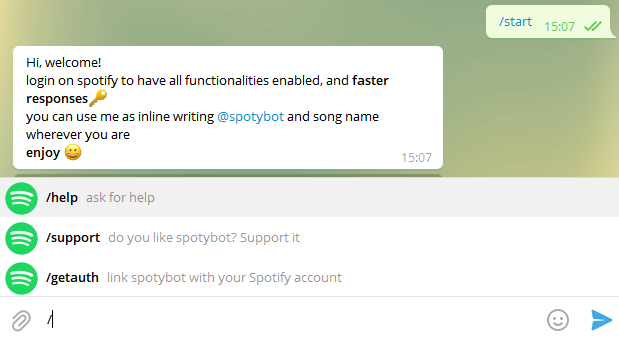 7. IMBd Bot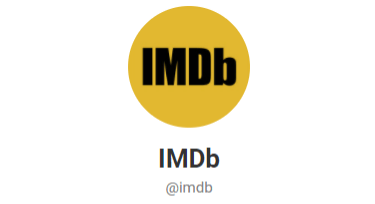 Find out information about your favorite movies with the IMBd Bot.
Adding Fun and Flair
8. Gif Bot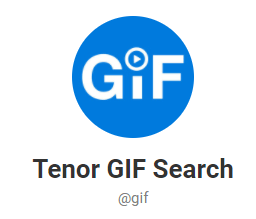 There is never a chat that won't be better with a crazy cat gif. Tenor Gif Search Bot gives you access to thousands of gifs to help you express yourself with your friends or colleagues.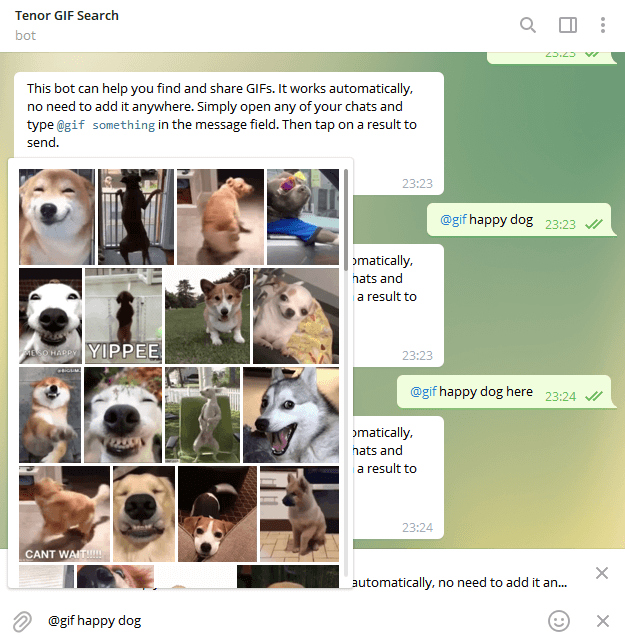 9. Sticker Bot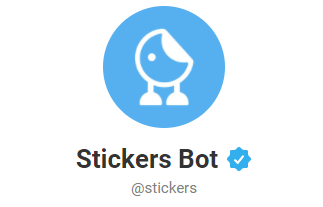 Stickers are a great way to interact with messages from your friends - try out Sticker Bot to create your own collection of awesome stickers.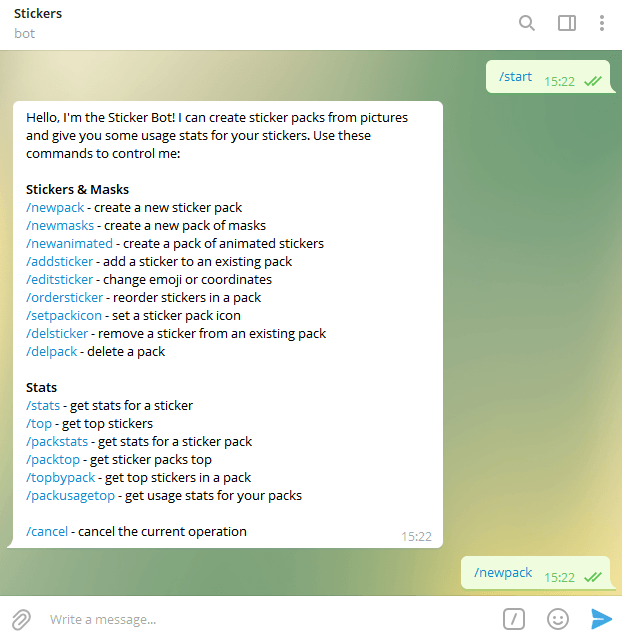 Stay in the Loop
10. YouTube Bot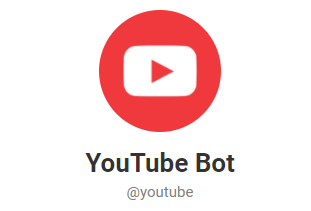 You can stay on top of all the viral videos, DIY or makeup tutorials, or politics and news through the YouTube Bot.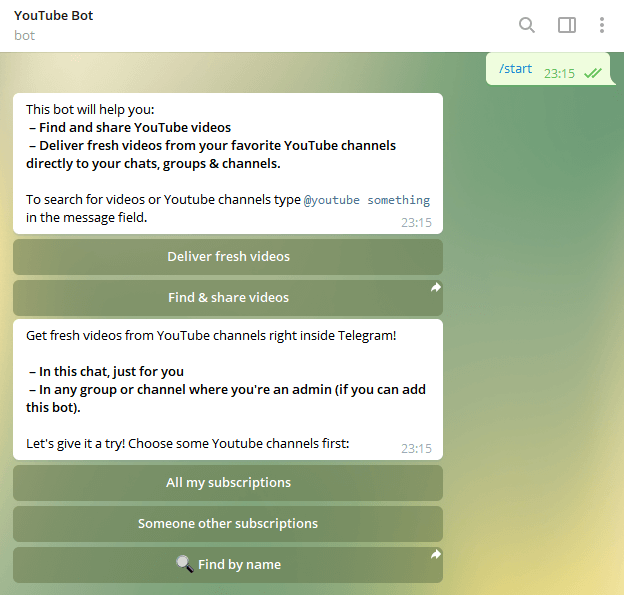 11. Wikipedia Bot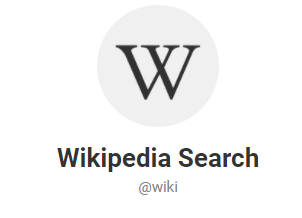 Learn about anything while in Telegram through the Wikipedia Bot - it may even help you win a conversation at work or with your friends.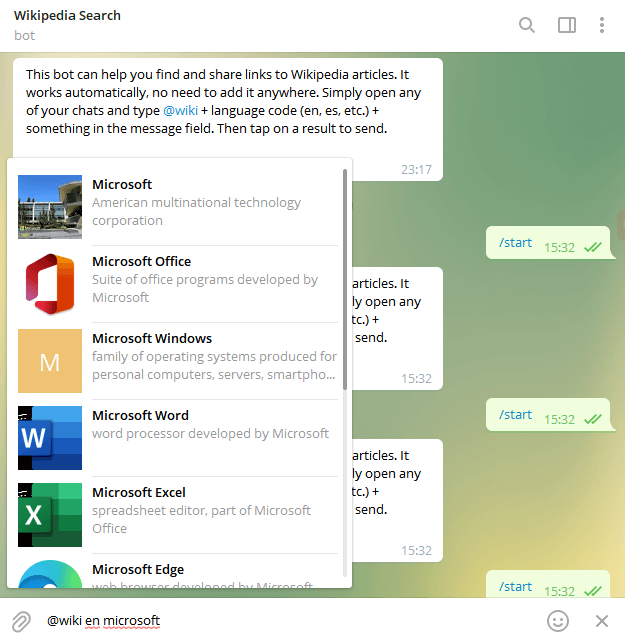 Tip
Got a new idea or feedback for Telegram bots? You can contact the official Bot Support @botsupport!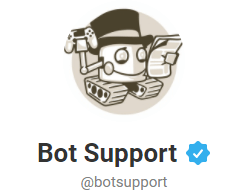 Part 3. How to Find and Enable the Best Telegram Bots
Let's walk through how to find these bots on Telegram now that you have a list of bots you want to start using today.
Step 1 Get the name of the Telegram bot you want, either by searching the Internet or getting a recommendation from a friend. This unaffiliated website telegramChannel collects popular and top Telegram bots and channels and is a good place to start exploring. Remember to do some research on the Telegram bots and make sure they're the official bots or created by trustworthy organizations, so you don't get a knockoff.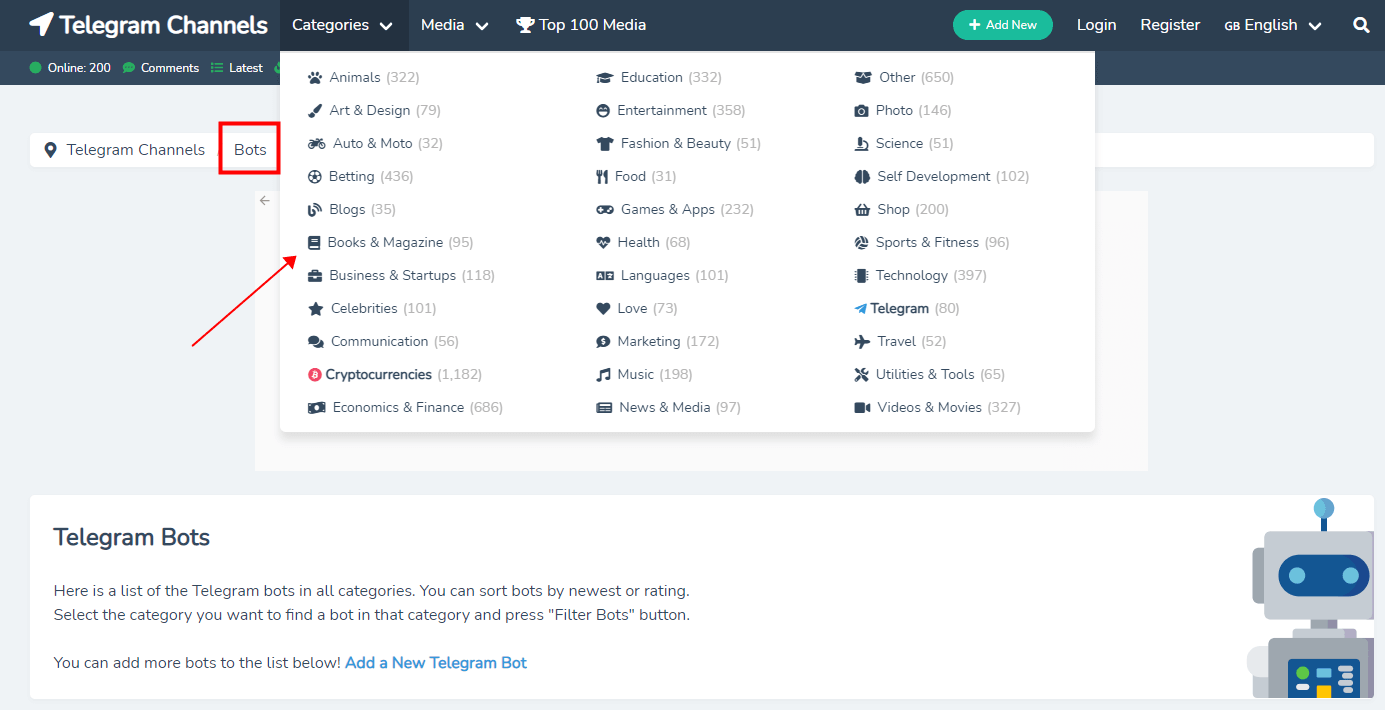 Step 2 Go onto Telegram and type the bot name into the in-app search bar.

Step 3 Start a conversation with the bot and follow its instructions.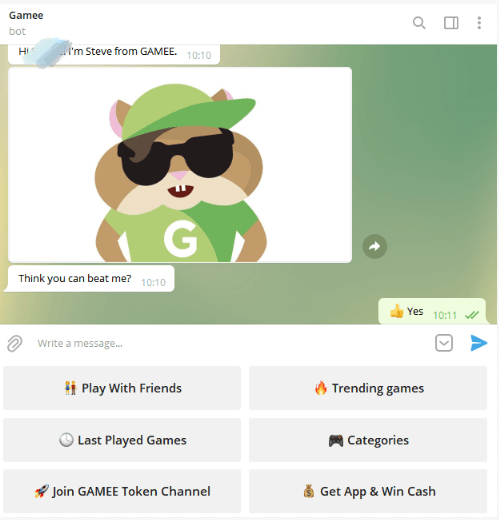 Step 4 Use the bot to carry out relevant tasks - it's that simple!
Step 5 Add a Telegram bot to group chat by simply click on the "..." on the upper-right corner in the bot conversation window, and select "Add to Group". Then you'll be able to use the Telegram bot when you're chatting with friends.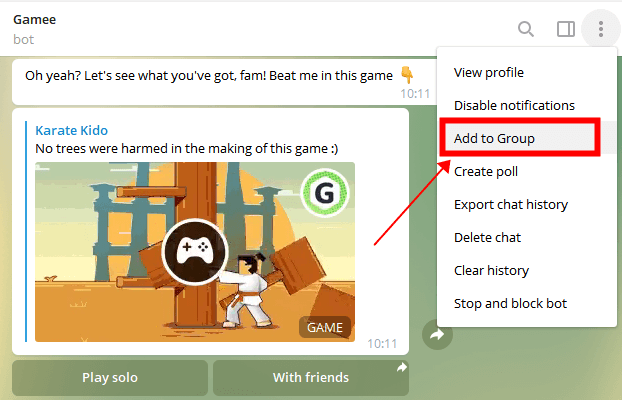 FAQ: Are Telegram Bots Safe to Use?
YES, but not all Telegram bots are safe to use, so you need to be careful about which ones you incorporate into your profile.
As you may notice, some of the "Best Telegram Bots" are not created by official organizations. This is because Telegram promotes individuality and has open-source code, anyone can create a Telegram bot. Unfortunately, that means some creators are amateur, so they don't know that they're leaving security holes, or predatory, meaning they are purposely trying to breach your app. Besides skill level or intent, bots are created through a different security frame than Telegram itself. Telegram uses MTProto, but the bots are encrypted through HTTPS, which many claim isn't enough protection on its own.
This difference in encryption is especially important to pay attention to because Telegram promotes its messaging system as highly secure, making it difficult for hackers to access. Unfortunately, these bots can create an open door into the tight security Telegram provides and leave you vulnerable to hackers.

So how do you know what bots to trust? When you search for the best Telegram Bots lists, perhaps take a little time to research on the authenticity of the Telegram bots' developers. Telegram does classify specific bots as official, and these are much more likely to be safe. For example, the official Gmail bot is Telegram verified and is considered safe. But it's always better to keep your eyes open - there are definitely knockoff bots that can seem like the original.
Another rule of thumb is not to use bots in any sensitive chats. Since each bot only has access to the chats it is enabled in, it is a good idea to separate bots from chats you want to maintain as secure.
Note
Do some research on each bot you intend to use, and search for approved bots by their username, not just the description.
Conclusion
New bots are added all the time, and you can even create your own Telegram bots of your idea. Who knows, Internet's got talent and you might just create one of the best Telegram bots in history! So be sure to keep your eyes and ears open for fun and useful new bots on Telegram!