Sometimes, your flash drive will suddenly stop working. You can tell it is dead when you insert it into your computer and it starts giving error alerts. If this happens, don't panic!
In this article, we will tell you how to recover dead flash drive, to be more specific, to retrieve the data and files that you thought you would lose forever. If you want to learn everything there is to know about how to recover data from dead flash drive, read on.
Part 1. How Do You Know the Flash Drive Is Dead?
Before we talk about how to recover dead flash drive, it is important to understand what a dead flash drive is. So first off, how do you know the flash drive is dead?
A dead flash drive is a flash drive that has suddenly stopped working. It is a flash drive that doesn't show up on the computer when you insert the drive into the USB port. Here are the three ways or symptoms that indicate that the flash drive is dead and the possible reasons for each symptom.
USB flash drive is not recognized: Occasionally, it happens that when you insert the flash drive into the port, a message pops up and says the flash drive is not recognizable. This is usually caused by mechanical damage inflicted on the drive.

USB flash drive can't be accessed: Sometimes, your computer displays the flash drive, but you can not access the data in the drive. This also means that the drive is dead. Such problems occur because the data inside the drive is corrupt.

USB flash drive appears empty: In this case, you can not see your data and files in the drive. There are many reasons why the drive may appear empty. For example, maybe the drive is infected by malware, or someone has mistakenly formatted it. This can also result from accidental deletion of the data.
Part 2. How to Recover Dead Flash Drive
1. Can a Flash Drive Be Restored?
Yes, a flash drive can be restored.
With backup, the data from a dead flash drive can be restored by using in-built functions both on Windows and Mac. In addition, there are some software in the market that can be used to recover data from a dead flash drive if you have no backup. In the following section, some methods to recover data from dead flash drive are discussed.
2. How Do I Recover Data From a Damaged Flash Drive?
2.1. Recover Dead Flash Drive With Backup (Windows & Mac)
It is highly recommended that you keep a backup of all your data on your flash drive so that you can use the backup data to restore the lost data when accidents happen without any warning. To do that, you can use another flash drive or any other storage device to keep the backup. Besides, you can also use cloud solution services like OneDrive and Google Drive to back up of your data.
On Windows, you can use File History to recover data from a damaged flash drive. For that, firstly you need to have created a backup for your USB flash drive before. Follow these steps to recover data using Files History:
Insert the USB and locate the folder you want to recover data from.

Right-click on the folder and choose Properties.

Click on Previous Versions. Choose your flash drive and select the version you want to restore.

Finally click on the Restore button. Similarly, on Mac, you can use Time Machine to restore data from a dead flash drive.
Like Windows, you can use Time Machine to recover data from a dead flash drive if you have been wisely backing up your data with it. Follow these steps to recover data using mac Time Machine:
Launch Finder and open your damaged USB flash drive.

In the Menu bar, click the Time Machine icon and select Enter Time Machine.

Browse through the backup files and see if you can find what you need.

When you locate the files you want to recover, select and click the Restore button.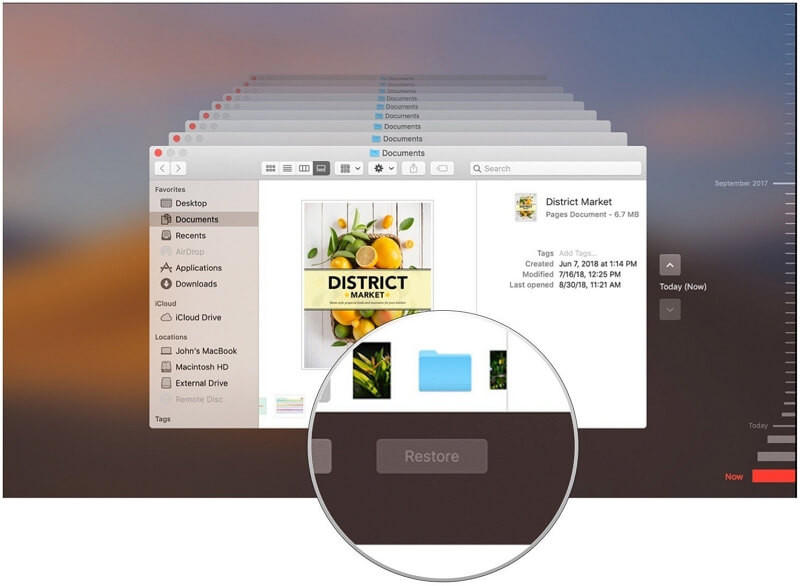 2.2. Recover Dead Flash Drive Without Backup - AnyRecover Data Recovery
If you don't have the habit of regularly back up your data and your flash drive is dead, you can still recover your lost data using AnyRecover. It is a unique program used to recover data on both Mac and Window computer. With this one-stop solution to all data loss issues, you don't have worry anymore.

Features of AnyRecover:
Recover data in various scenarios: emptied trash, accidental deletion, partition error, system crash and so on.
Get data back from all kinds of data storage devices such as USB drive, hard disk, SSD, and even virtual disk.
Support files of all types such as audio, videos, docs, photos, emails, archives, and others.
The recovery rate is extremely high and the operating speed is really fast.
Restore data from dead flash drive with only 3 simple steps.
Free trial is provided to every user to recover 8 files without any size limitation.
Step 1. First connect the USB flash drive to your computer. Then launch AnyRecover and select the right location.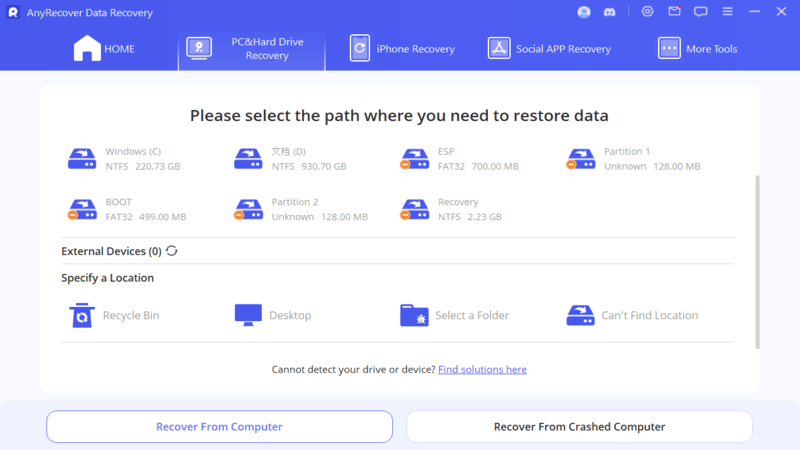 Step 2. The program will start an all-round and deep scan on the selected location. You can check the remaining time on the interface.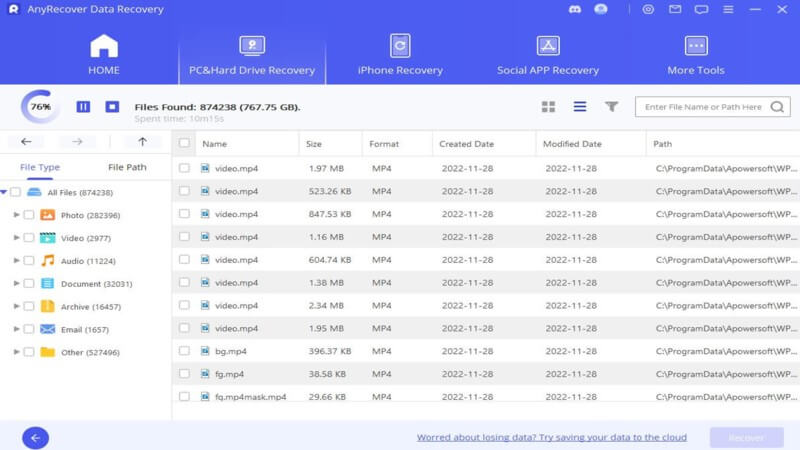 Step 3. Once the scan is completed, all you need to do is preview and recover your files. That's it!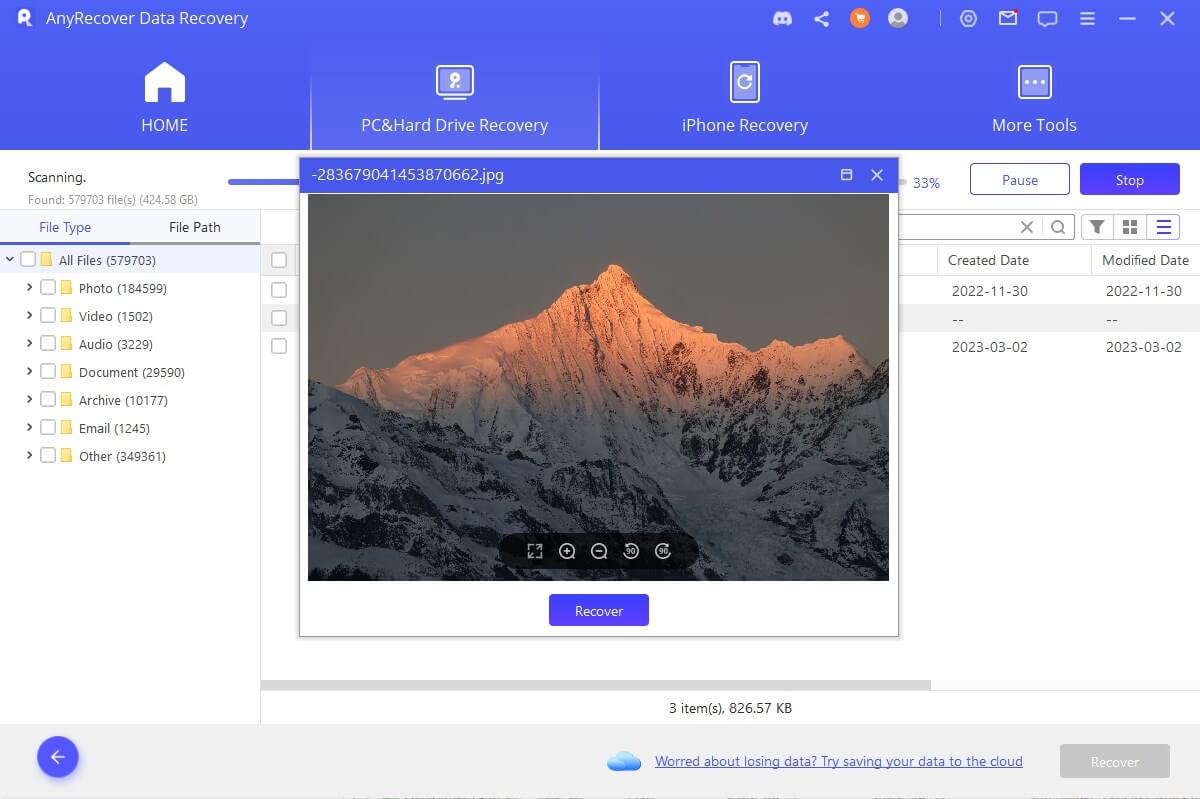 Part 3. How to Fix Dead Flash Drive
There are multiple reasons why your flash drive become dead. For example, it may be the consequence of internal damage to the USB Drive or may be caused by the compatibility issue between the drive and the device it is being used on. To fix an issue like this, you can try the top 5 different methods discussed below.
1. Try a Different USB Port/Computer
Sometimes the port in which you are inserting your flash drive is damaged or malfunctioning. Therefore, the computer does not show or recognize the flash drive. In this case, try using different ports or another computer may help solve the problem.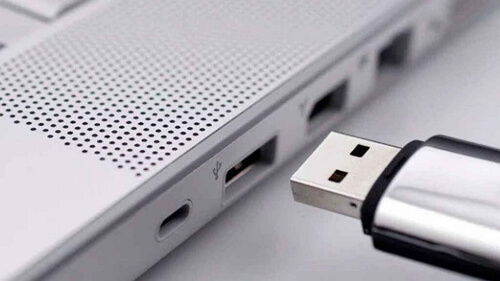 2. Scan and Repair the USB Flash Drive
Another way to fix a dead flash drive is to repair it. When the flash drive is not visible, or the system may not recognize it, then chances are that there is an issue of file system error. If so, the process to repair the dead flash drive is quite straightforward.
Open File Explorer on your computer. Go to This PC.

Right-click on the flash drive and select Properties.

Click on Check in the Tool menu.

Select the Scan and repair drive option. Then the computer will automatically start repairing it.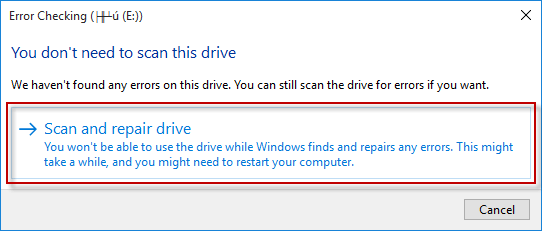 3. Reinstall USB Drivers
There is a possibility that your computer fail to recognize your flash drive because there is something wrong with the USB driver. Maybe the driver is outdated or is from some third party that can raise conflict. So to fix dead flash drive, the best way is to uninstall the driver first, then download and install it again.
To reinstall drivers, follow these simple steps:
Open Control Panel and go to Device Manager.

Click on the Universal Serial Bus controllers option.

Right-click on USB Mass Storage Device. Select Uninstall device and turn off your computer.

Now, when you turn on your computer, the computer automatically installs the correct driver. That's it.
Bonus: Tips to Avoid Dead Flash Drive
Nobody wants their favorite fully functional flash drive to stop working. No one wants to lose their data just because the flash drive becomes dead suddenly. There are multiple data loss prevention tips that you can follow to avoid ending up with a dead flash drive:
Back up your data regularly: Always keep a backup of your data. In this way, even if your flash drive dies, you can still have the backup files to recover lost data from.

Take good care of your USB drive: Flash drives works on the basic mechanism of magnetization. Therefore to make sure your flash drive work in good order, you need to take care of your flash drive and never take it near a strong magnetic field.

Avoid no-name brands: Don't buy any low-quality flash drive. Always look for a reliable and trustworthy brand.
Conclusion
In conclusion, data loss due to a dead flash drive is not uncommon. We hope that this article will help you recover a dead flash drive and fix it.
There are a number of tools available in the market to recover data from dead flash drive, among which AnyRecover is the best and the most easy-to-use one. In fact, you can always turn to AnyRecover for help whenever you have data recovery needs.