When this similar situation happens, the first question you will ask yourself is whether there is a way to perform an SD card recovery for Android. The good news is that you can restore lost data from your Android SD card. This article is dedicated to showing you how to make it possible. Before that, let's see some data loss reasons on SD cards.
1. Common Situations for Losing Data/Files from SD Card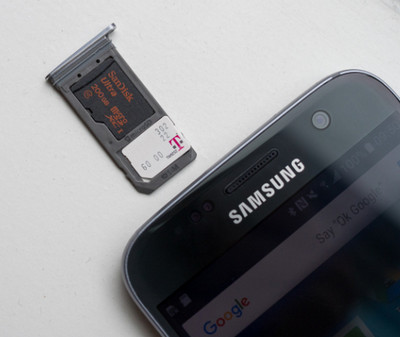 2. Is SD Card Recovery for Android Possible?
When you delete files on Android device, it doesn't mean it has been deleted from it forever. Deleting a file simply tells your device to ignore it, which means you are not able to access data on an Android device. The pointers allocating to its memory have been reassigned. Before they are overwritten by other data, you can perform SD card data recovery for android.
However, we need to use SD card recovery software for Android to retrieve lost files. The software can would scan your memory card and rapidly find lost or deleted files on your Android device. You need to take actions promptly as soon as possible and stop using the SD card to keep lost data from being overwritten.
3. Best Way to Recover Deleted Files from SD Card - AnyRecover [Video Guide]
AnyRecover is a powerful tool when it comes to recovering data from all storage devices. And because this software is installed on your computer to which you'll connect the SD card, you can rest assured that the recovery process will be safe and the data on your Android's internal storage will NOT be overwritten.
And if you're not sure whether the lost files in your SD card are recoverable because it's been a rather long time since they'd been deleted, then download AnyRecover anyway and give it a try - it's FREE and it might just work!
Note
You don't need to root your Android either!
Follow these 3 simple steps to recover deleted files from Android SD Card quick and easy:

AnyRecover's Key Features:
Specially designed to recover over 1000 different file formats of photos, videos, documents and emails, etc.
Blazing fast file scanning process with advanced data scanning algorithms.
User-friendly software interface which is suitable for beginners. Help you recover deleted data easily.
FREE Trial with 8 files for free recovery with no size limit. Preview your files before recovering them.
Supports Windows 11/10/8/7/XP and all macOS versions.
Step 1 Remove the SD card from your Android smartphone and connect it to your computer using a SD card reader.
Then launch AnyRecover and select the SD card under "External Removable Devices" tab.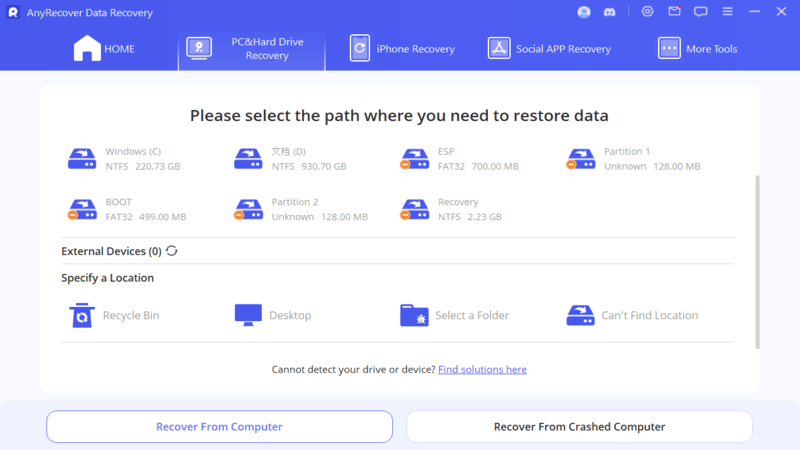 Step 2 After selecting the location, click the "Start" button to start scanning.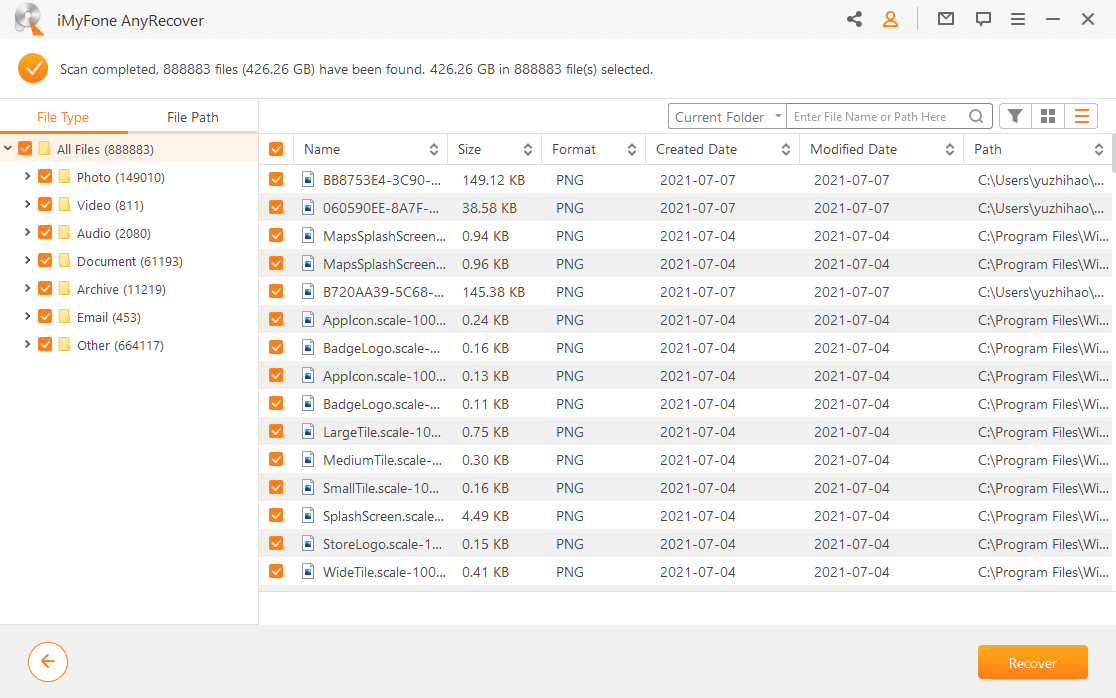 Step 3 Scan completed! All of the files found (deleted or available) from your SD card will be displayed. Preview these files and select the ones you would like to recover.
Click "Recover" to get your files back.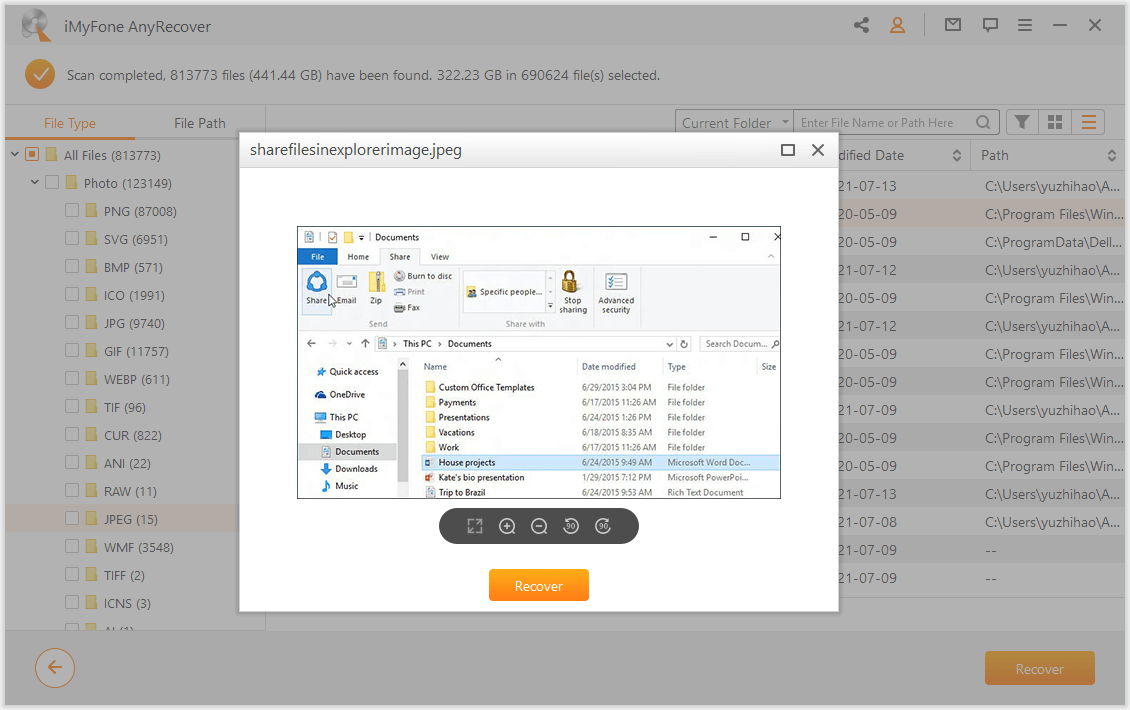 4. Tips for SD Card Recovery for Android
If the data you would like to recover from your SD card is already overwritten, there is no guarantee that you will be able to recover all of it. Data gets overwritten when you continue using your SD card after losing the data. Check out the tips below to increase the success rate of SD card recovery for Android.
Avoid Writing Any New Data on SD Card
When you store new data after losing data on an SD card, it will overwrite the lost data. This will make the lost data irrecoverable.
Do Not Format the SD Card
Formatting your SD card will destroy important information that a recovery tool will need when recovering your data. This will make your data hard to get back. The data may become irrecoverable.
Avoid Using Apps in the Play Store
When you use Apps in the Play Store, you will be reducing the chances of SD card recovery for Android. This is because using the apps will create new data on the SD card. This may cause an unwanted result of overwriting the deleted data.
Conclusion
It's quite reassuring to know that we hold a great chance to recover the deleted/lost data from our Android's external storage. And if you happen to be looking for solutions of SD card data recovery for your Android smartphones, we hope this article proves to be helpful for you.