An inaccessible USB flash drive is definitely faulty and probably needs to be formatted. However, things could be even worse when the USB drive can't be formatted by Windows because it is write-protected or something. When the real problem comes, what do you do about this? The answer is: Apacer USB 3.0 Repair Tool, which is a way to successfully fix the damaged USB drive with ease.
Part 1: How to Download and Install Apacer USB 3.0 Repair Tool
Download USB 3.0 Repair tool 3.21.0.0
You can download the Apacer USB 3.0 repair tool directly from the link provided above. This tool is fully compatible with Windows 10 and also supports the latest operating system, Windows 11.
The Apacer USB 3.0 Repair Tool is a software designed by the digital storage brand for repairing corrupted USB flash drives.
This USB repair tool can effectively fix any USB drive by formatting and restoring them. It's especially compatible with specific brands like the Apacer AH325/AH328, AH1xx, AH3xx, and AH5x models.
You can search online to download the software or directly download it from the link provided above. Make sure the software you download is compatible with your system characteristics, the latest Apacer USB repair tool is fully compatible with the Windows 11/10.
Once the software is completely downloaded, next is to install. Double click on the application and let it run on your computer, follow the on-screen instructions for the complete setup and update.
Part 2: How to Fix an Apacer with Apacer USB 3.0 Repair Tool
[Situation 1] If your USB flash drive is not write-protected then you can use the repair tool to fix it directly, just follow the steps below:
Step 1: Backup the Files in Your USB Flash Drive
The Apacer repair tool has provided "format and restore" feature to fix a USB drive, but this will lead to data loss and that is why it's important to backup the files before you run the repair software. If you can still access the drive, you can backup files by storing them in the hard drive of your PC. But if you can't read the drive, simply go ahead with the repair process and recover the files with a professional third-party software after that repair.
Step 2: Launch the Apacer USB 3.0 Repair Tool
Launch the Apacer USB 3.0 Repair Tool, then you'll see the Format option and Restore option right on the screen.
Step 3: Repair the Flash Drive with Apacer USB 3.0 Repair Tool
The Format option will completely destroy the data stored in the drive and repair it in the process. The Restore option will wipe all the data on the flash drive and restore it to the original factory configuration. For a quick format, select Format, andfor a low-level format, select Restore.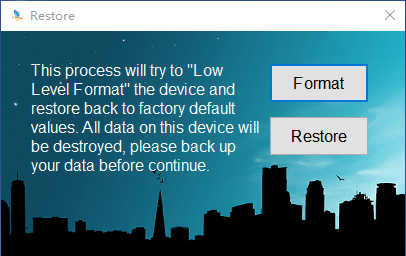 Choose Format or Restore, then click OK to go on. Wait till the process completes and click OK, then unplug your USB drive.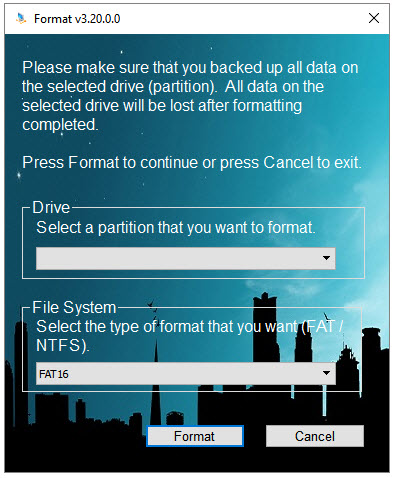 This is supposed to solve your problem, but if your drive is still not fixed, then it's probably physically damaged and needs to be replaced with a new one.
[Situation 2] However, if your USB drive is write-protected, please note that the format can be successful only after you remove the write protection from the Apacer USB flash drive. The free Apacer write-protected format utility Redegit.exe can help, just follow the steps:
Step 1: Press Windows + R, then type "regedit" to open the registry editor.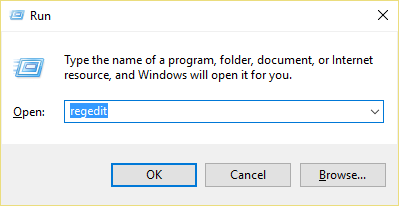 Step 2: In the registry editor, navigate to the following location: Computer\HKEY_LOCAL_MACHINE\SYSTEM\CurrentControlSet\Control\StorageDevicePolicies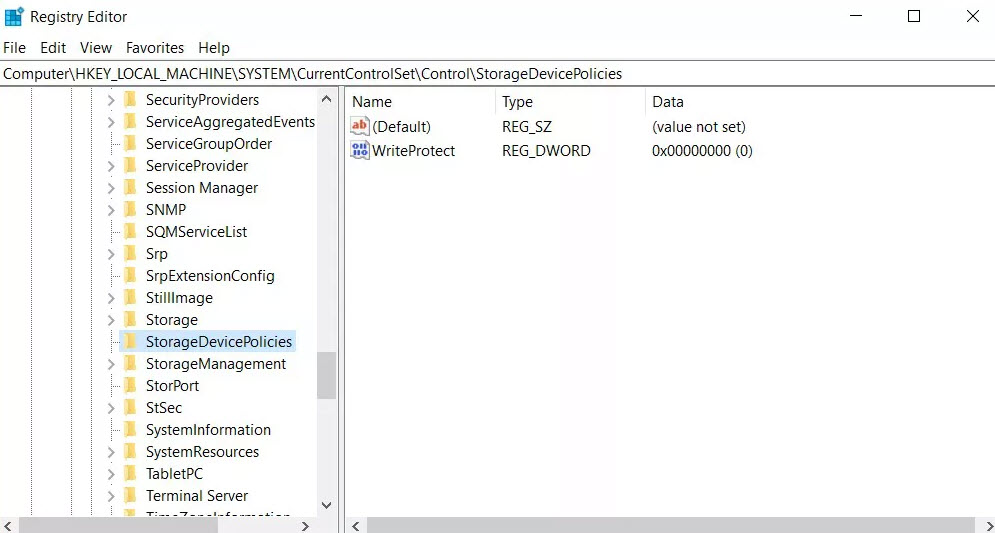 Step 3: Double click on the WriteProtect value. Change the value data from 1 to 0 and click OK to save the change.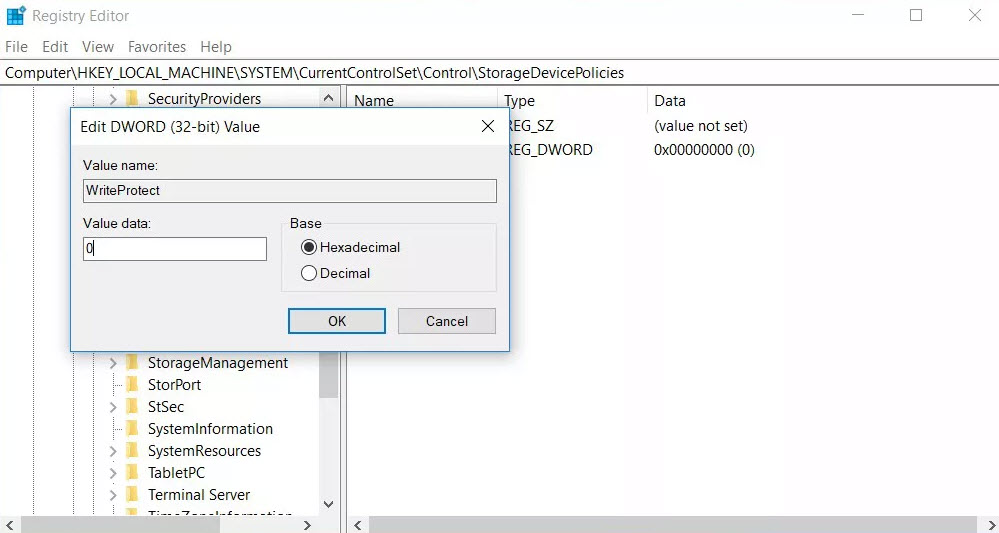 Step 4: Close the registry editor and restart your computer.
After finishing all the steps above, re-connect your Apacer USB flash drive, and you'll find that the write protection has been removed and the device can be formatted now.
Part 3: How to Recover Data from an Apacer Drive after Fixing It
If your USB drive is unreadable and you're forced to continue with the repair and formatting without backing up the files stored in it, you can quickly recover these files using AnyRecover after fixing the flash drive.
AnyRecover is a professional usb data recovery software built with a unique data recovery algorithm and can recover files from the following 6 locations: common locations including desktop and recycle bin, hard disks, removable external devices, crashed computer, virtual disk drives and designated pathways.

1,000,000+ Downloads
Features of AnyRecover
Recover deleted files, formatted files, corrupt files, and lost files from any storage medium completely, effectively and safely.

Recover files from any data loss scenarios: accidental deletion, formatted disk, lost partition, OS crash, virus attack, etc.

Easy to use, no any hidden techniques needed to recover files from usb drive.

High success rate and 100% secure recovery procedure.

Unlimited free preview as well as free recovery for 3 files without size limits!
Use AnyRecover to recover your lost files with the 3 steps below:
Step 1. Select the Location
Connect the device to your computer, then choose External Device Recovery mode if you want to recover files from an external device.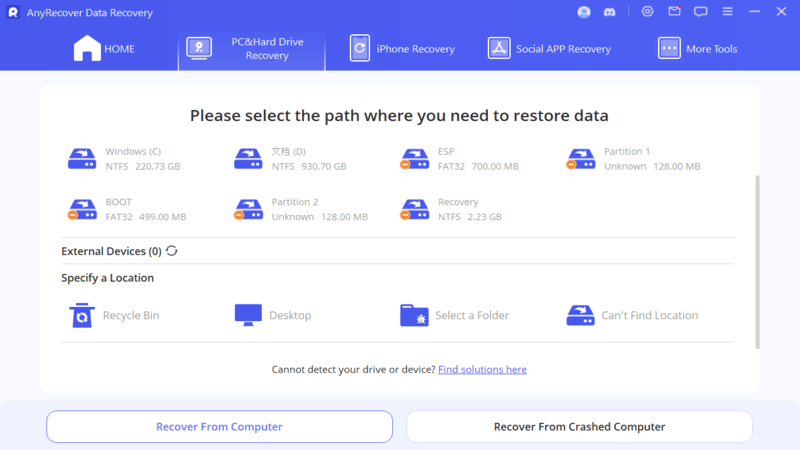 Step 2. Scan your device
Click Start to scan the device, then AnyRecover will automatically scan and show all the files. The scan process will take a moment, but you can pause at any time you want.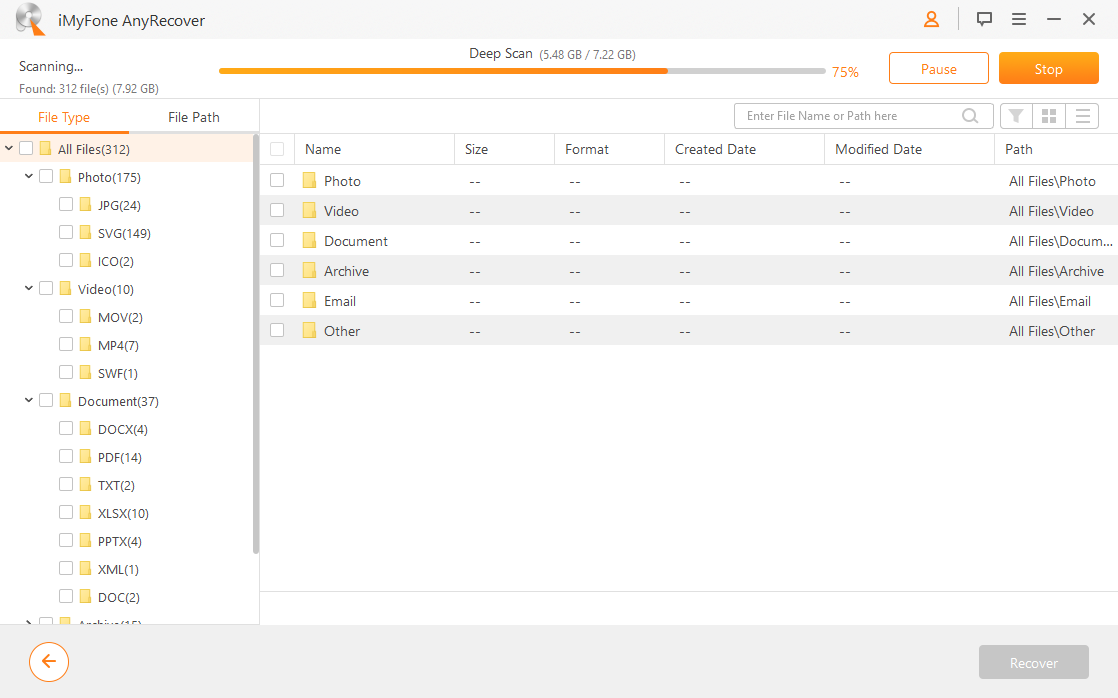 Step 3. Recover Lost Files
Look through the scan results and select the target files, then click Recover to start the recovery progress.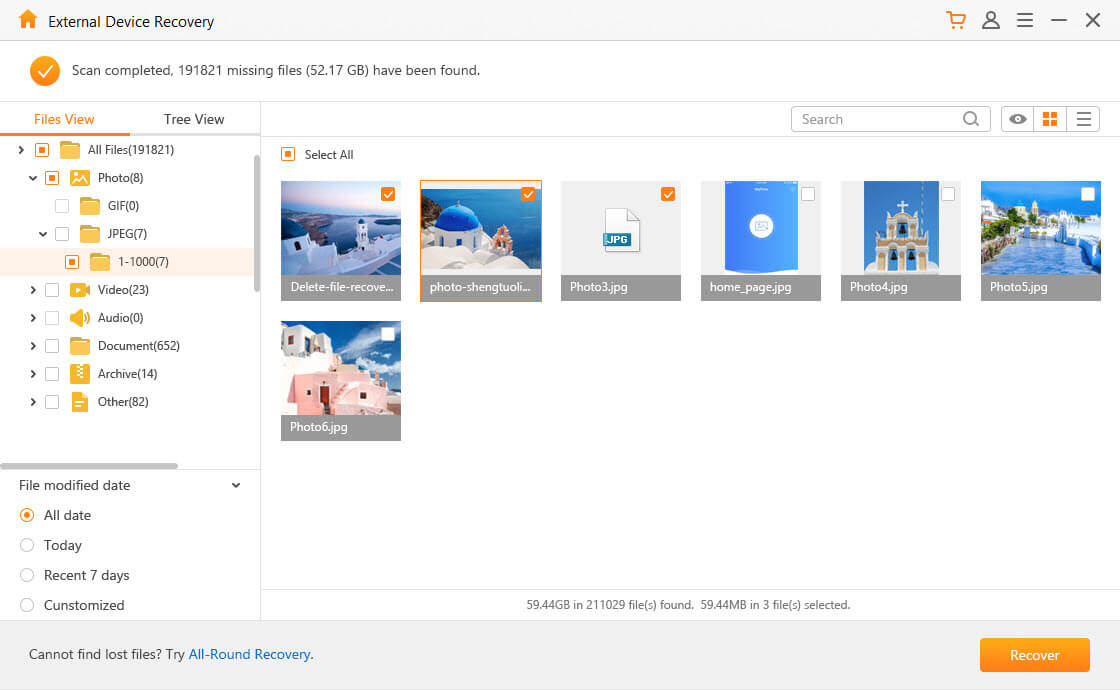 Conclusion
We really hope that the Apacer USB 3.0 Repair Tool introduced above has successfully fixed your USB flash drive. It's truly a sorrowful thing that your precious data or memories get lost due to the pen drive failure, but now with this reliable data recovery software - AnyRecover, you can easily recover deleted files from usb!