If you are thinking about buying Zilkee hard drive recovery hardware, please take a moment to read this short review. After understanding what the hardware is and what it actually does, you might have to reconsider and look for a better alternative. Let's discuss whether it is worth the money or not.
Part 1. Does Zilkee Recovery Work?
In one word, NO.
You will see tons of advertisement videos on social media related to Zilkee hard drive recovery. They claim that the hardware can recover your lost data from a hard drive or phone. Even if the data is very old, it can be recovered without any hassle.
Some videos even claim to recover from damaged and encrypted hard drives, but when you plug in such drives, it won't recognize them. However, the website says that it works only on working drives.
So, all the claims are for data recovery of lost files. But in reality, it is not even a recovery hardware. It does not recover your data if it is deleted or lost.
Then, what is it?
It is just a simple USB to IDE/SATA converter or adapter, which means it can connect your hard drive to your computer, and that is it. It can help in data transfer between a hard drive and a computer.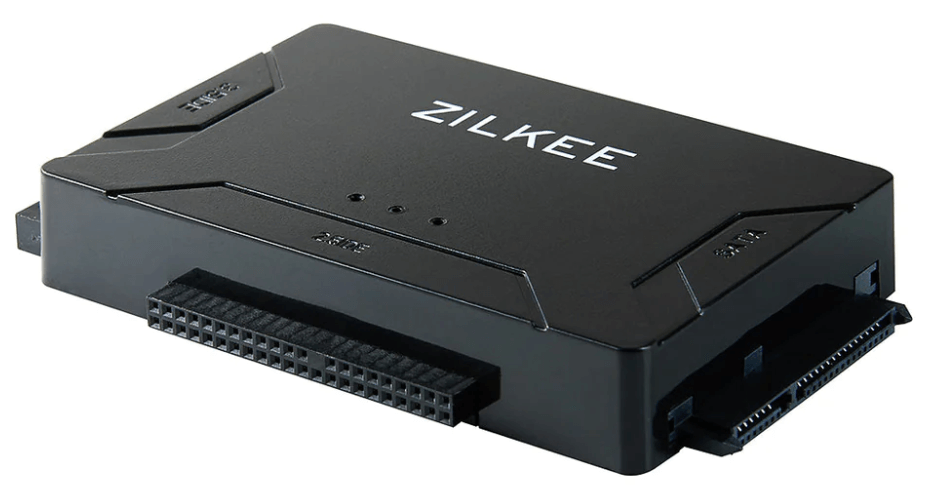 It does not have any functionality to recover your lost or deleted files. No algorithm or software technology to solve the logical failures of the hard drive. Moreover, it can't even be connected to NVMe.
Thus, it is nothing but a transfer medium, which definitely does not cost what they are asking for.
Part 2. How to Use Zilkee Hard Drive Recovery?
We have already discussed that Zilkee Hard Drive recovery hardware does not work. However, we are going to explain how the seller asks you to use it to give you more idea of what the hardware is capable of.
Basically, the hardware is an adapter. It has three ports where you can connect your hard drives. One port is suitable for SATA drives, the second one is for 2.5" IDE drives, and the third one is for 3.5" IDE drives.
Technically, you can connect three drives at a time on the ports. Once you connect the drive, you can connect the USB cable to the adapter and then connect the other end to your computer.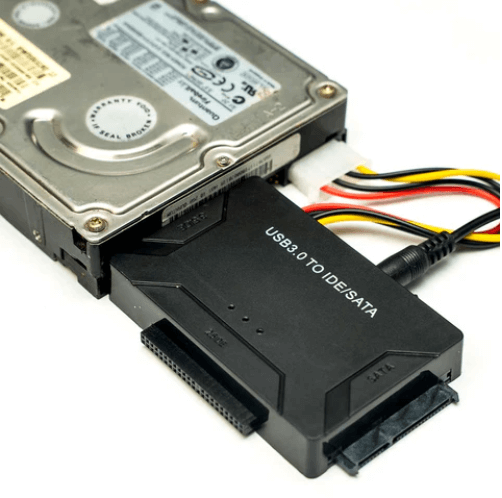 According to the seller, this is all you need to do, and now, you will see your data on the computer. The hardware will take control of the hard drives and recover all your data. But all of this is false.
It is an adapter, so if your drive is perfect, you will see it on the computer. Then, you can transfer data easily. But if the data is lost or the drive does not work, the hardware can't do anything.
Part 3. Better Alternative to Zilkee Hard Drive Recovery - AnyRecover Software
For data recovery, you need a powerful tool that can solve the logical issue with the drive and get your data back.
You can use Anyrecover for any type of data recovery. It works for Windows, macOS, iOS, and Android. It is possible to retrieve data from an SSD, HDD, SD card, camera, or any digital storage device.
It can recover over 1,000 file formats, including videos, images, audio files, emails, documents, etc. It works in multiple scenarios, such as virus attacks, accidental deletion, software issues, and lost partitions. It is also an ideal solution for phones because it can recover data from social apps. It can recover data from iTunes or iCloud.
The best thing about the software is that it repairs your files. In case of corruption, it repairs images, videos, and files in no time. So, the success rate of the software is incredible. All you need to do is connect your device and follow a few simple steps, and your data will be back.
Step 1: Download the software and install it on your computer.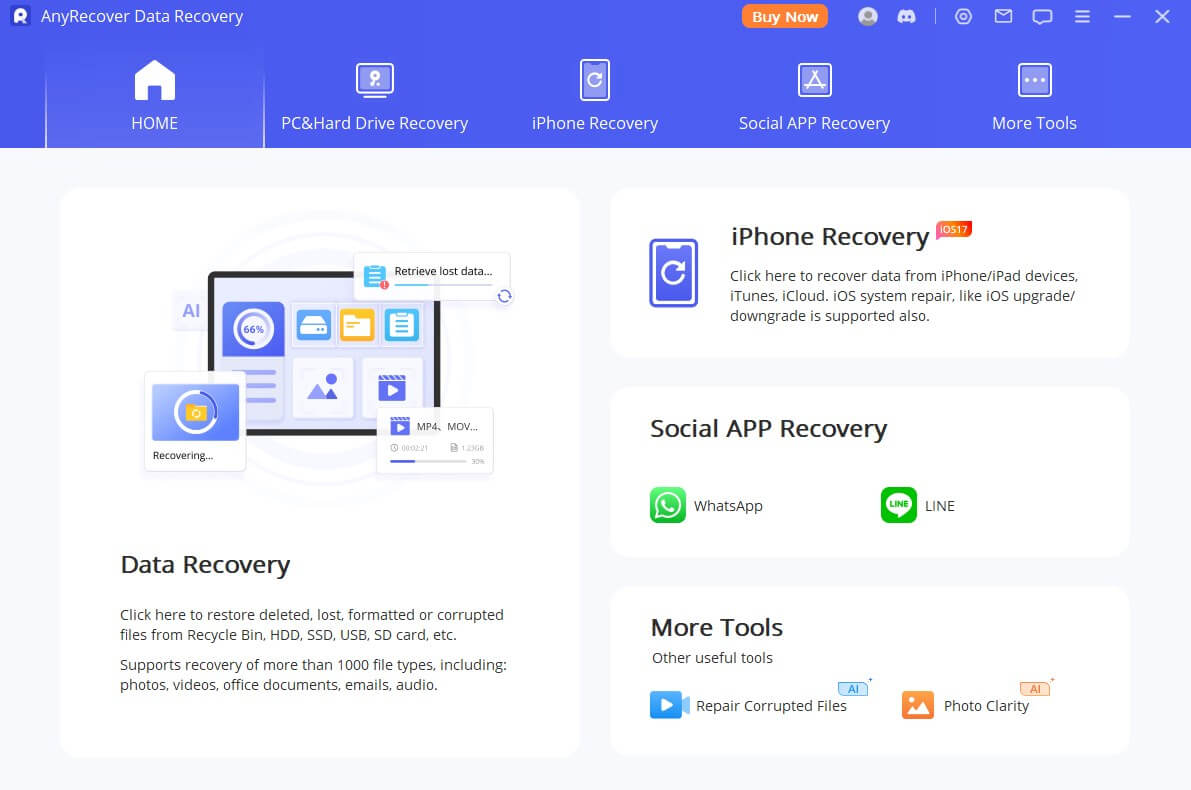 Step 2: Launch the software and click Data Recovery. Select the destination you want to scan.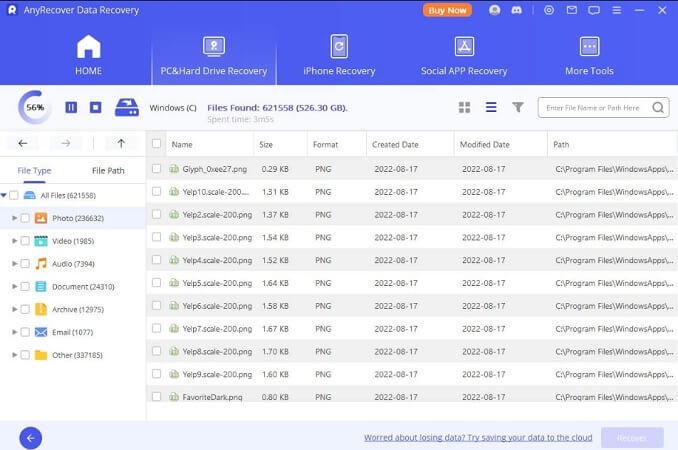 Step 3: After scanning, select the files you want to recover. Click on the Recover button and select the destination.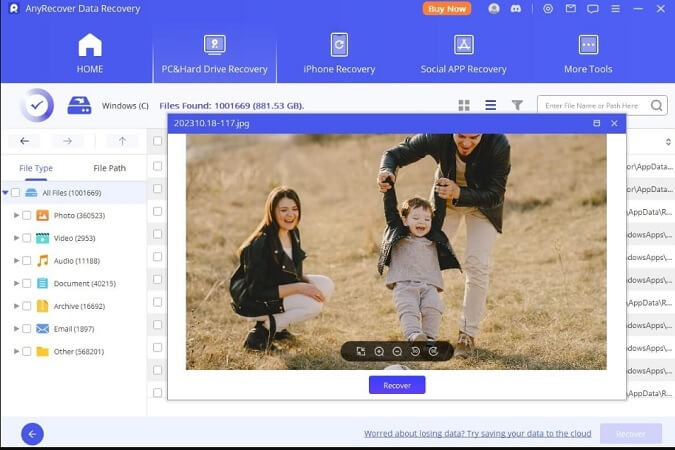 Everything about Zilkee Hard Drive Recovery
1. Is Zilkee a scam?
Yes, Zilkee hard drive recovery is a scam. The hardware that they offer is just a USB to IDE/SATA converter. It cannot recover lost data or files from hard drives or any other storage. It can only help you transfer your data from a hard drive to a computer, just like you use a USB cable.
2. Is Zilkee legit?
No, Zilkee is not a legitimate website or seller. Their claims in the videos and website are related to data recovery. However, the hardware is not a recovery tool. The price for the hardware is too much because you can get 3-4 similar adapters at the price of one Zilkee hardware.
3. Does Zilkee work on an iPhone?
Zilkee cannot recover your data from iPhone, hard drive, or any other storage. It is just a converter that can be used for data transfer. So, if you want to buy it for data recovery, look for other options.
4. How do I recover data from my hard drive?
If you want to recover your lost data from a hard drive, you can use AnyRecover, which is an excellent data recovery tool. It uses its powerful data recovery technology to find all your lost files.
Conclusion
Zilkee hard drive recovery is a scam. It cannot recover your lost data from a hard drive or phone. It is nothing but a USB to SATA/IDE adapter.
If you really want to recover the deleted files or lost data, use Anyrecover. It recovers your files in any scenario and helps you save the data you want. Most importantly, you can run the file repair if any of the files are corrupted. Thus, you get the excellent recovery results you are looking for.
The best part is that AnyRecover recovers data from any digital storage, whether it be your computer, smartphone, camera, or external storage. Try the free version and scan your storage device, and once you are satisfied with the result, buy the premium version for full recovery.