Physical storage devices encounter data loss in various scenarios. Whatever the reason behind the loss, users lose their important data, including memorable media, important files, and favorite collections. In most cases, users can't bear the loss. They opt for data recovery options, and Disk Drill is one of them.
We will take you through a detailed Disk Drill review to give you a complete idea of whether it is safe, worth it, or an ideal solution for recovering data. This review will help you decide whether you should go with it or look for a Disk Drill alternative.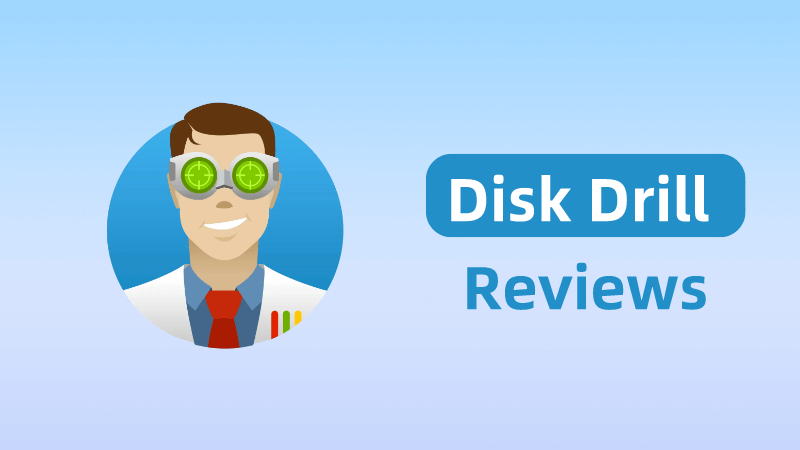 Part 1. Disk Drill Review
Disk Drill is a data recovery tool or software that enables everyone to recover their lost data without any prior experience or expertise. It is a complete solution for Windows and Mac data recovery.
Pros
With this tool, you can recover any type of lost file, irrespective of how it was lost. It can recover data from any type of media storage, including HDD, USB, SD card, etc. Whether it be videos, images, music files, documents, archives, or anything else, Disk Drill can recover deleted files in a few minutes.
The tool offers incredible results and success rates. It is user-friendly, versatile, and a reliable solution for getting your lost data back.
It is undoubtedly a great tool, but there are a few issues.
Cons
Firstly, it does not offer photo and video repair options, which is quite necessary when you want to recover your lost data. If your files are corrupted, then the repair option can be a savior.
Secondly, it is expensive compared to similar tools on the market.
Whatsmore, it can't recover data from Phone.

Disk Drill Alternative---AnyRecover
Anyrecover is an all-in-one data recovery software for Windows, Mac, and iPhone.
Part 2. Is Disk Drill Safe?
Whether Disk Drill is safe or not depends on various factors. You need to see from all aspects to drive the right conclusion. Let's answer some questions to discuss all the safety aspects of the software.
1

Is Disk Drill malware or Malware?

No, Disk Drill is not malware. It is one of the most reliable and trusted data recovery tools on the market. It does not harm your computer. If you have an antivirus or anti-malware, you won't face any issue using it because it is not malware.
2

Is Disk Drill safe to download?

Disk Drill is completely safe to download. As long as you are downloading from the official website, there is no harm. It is a safe and secure website that does not inject any malware or virus into your computer. However, if you're choosing a third-party website to download it, it could be unsafe.
3

Does Disk Drill steal your data?

No, Disk Drill does not steal your data. You can run the scan without an internet connection, and it finds all your deleted data. Then, it is your choice what you want to recover and whatnot.
Part 3. Is Disk Drill legit?
Disk Drill is a legitimate tool/software. It does efficient data recovery and helps you recover your lost data. It works as it is advertised.
But keep in mind that it does not guarantee the recovery of all lost data. You can recover as much as possible, and you can also lose some files. Some files can also get corrupted. However, it is a common thing with all data recovery tools.
In short, Disk Drill is a great tool and 100% legit, so you can use it for data recovery without any worries.
Part 4. How to Use Disk Drill
Disk Drill is available for Mac and Windows. Let's see the steps you need to follow to recover your lost/deleted data.
Step 1: Download Disk Drill from the official website and complete its installation.
Step 2: Launch the software. Select the device or disk for data recovery. Disk Drill also allows you to select the recovery method. After that, click Search for Data Loss, and the software will start scanning.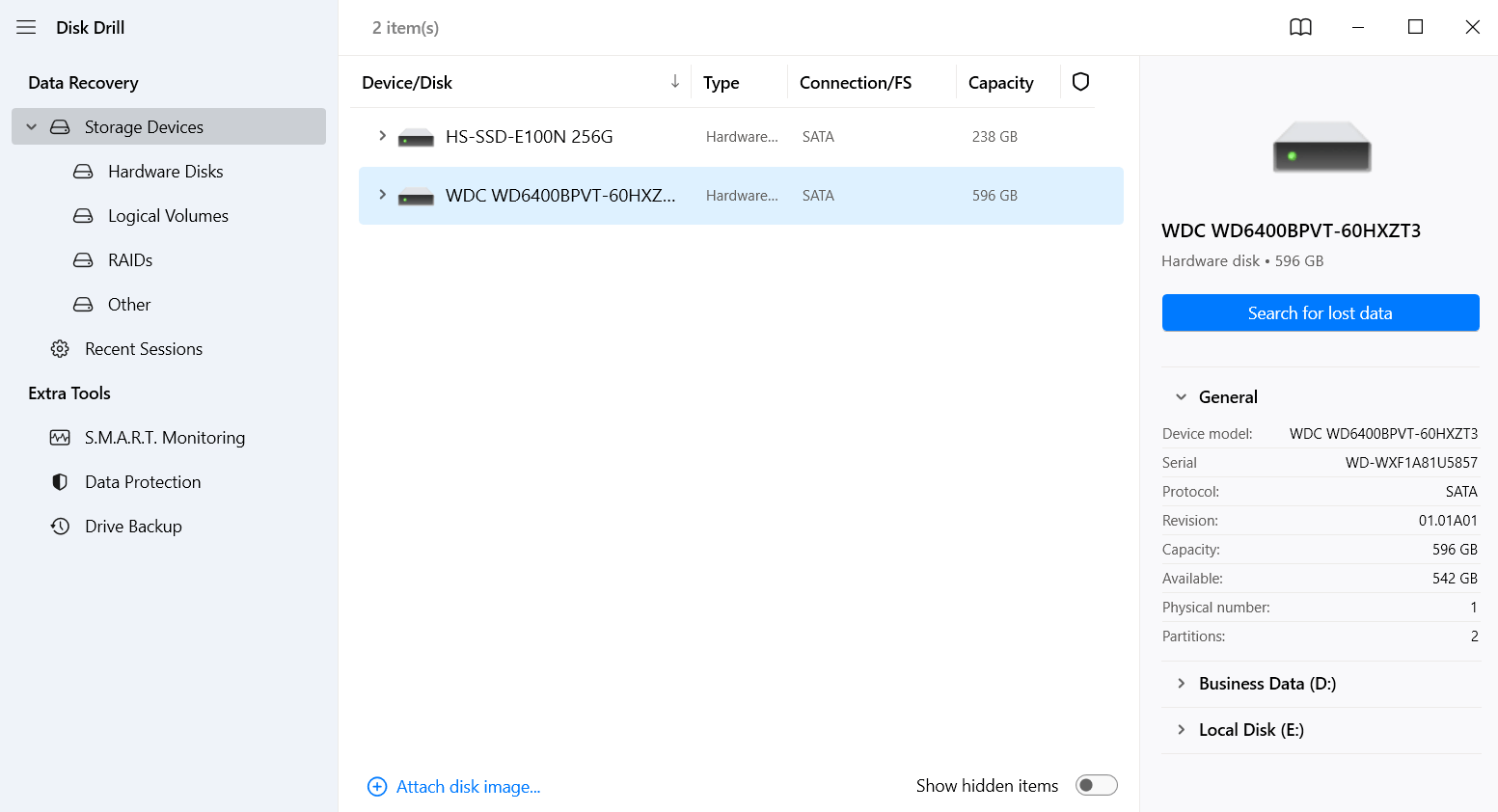 Step 3: Once the scanning is complete, click Review found items. Select the files you want to recover and click the Recover button. You can also click Recover all to recover everything.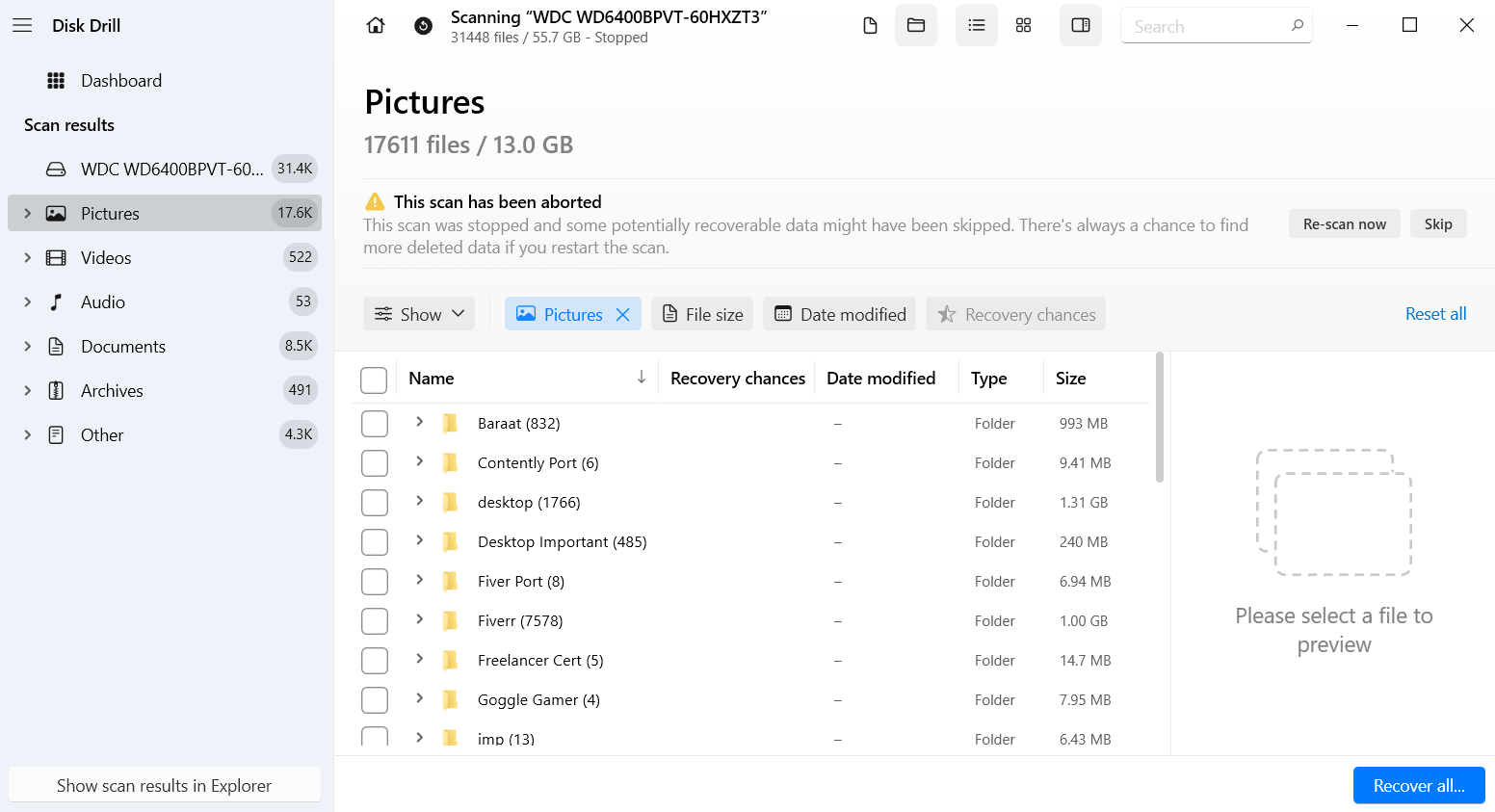 Step 4: Select the destination for the recovered files. Click "OK" and wait for the process to complete.
Part 5. Better Disk Drill Alternative-iMyPhone AnyRecover
Disk Drill is a bit expensive, and it does not offer file repair and social media data recovery.
Therefore, if you are looking for a Disk Drill alternative, you can try iMyFone AnyRecover. It is an all-in-one data recovery and repair solution for storage devices and supports Windows, Mac, iOS, and Android data recovery.
It efficiently recovers all your data in no time and helps you repair corrupted and damaged files. Most importantly, it is an affordable solution for complete data recovery, including social media data and messages.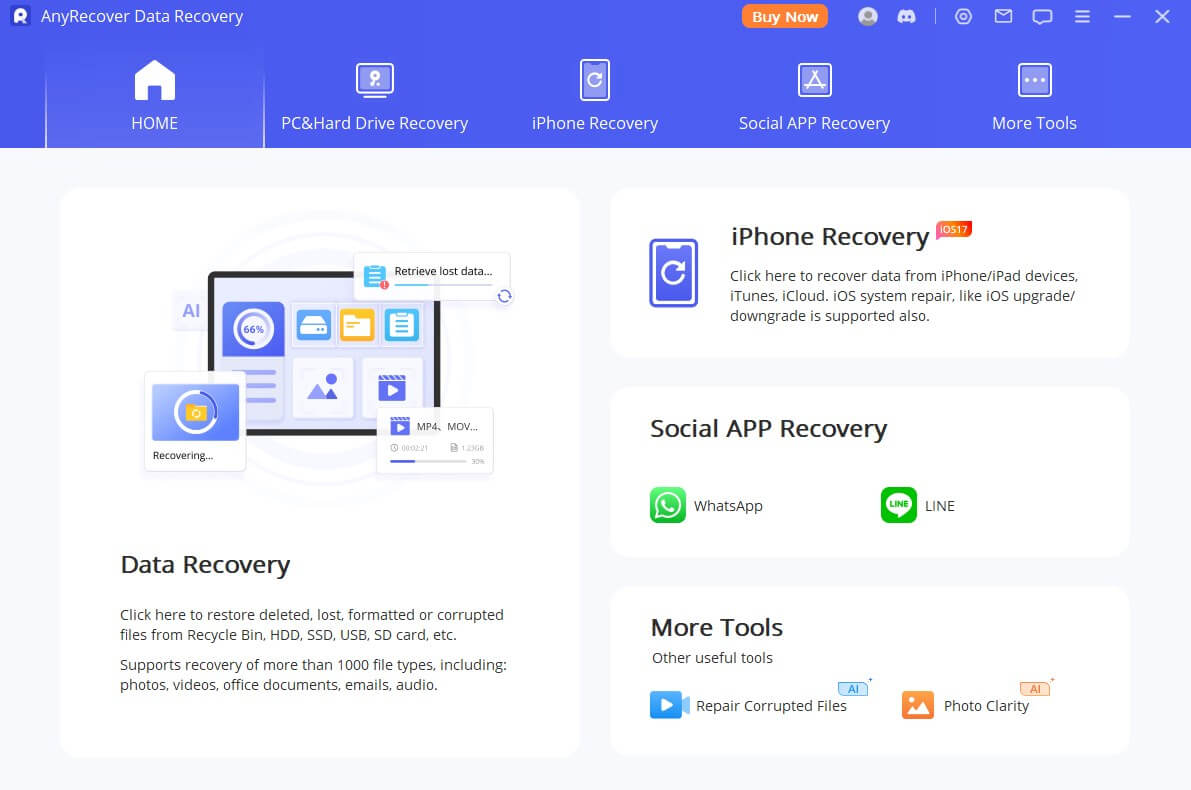 Video Guide on how to recover emptied trash on mac using AnyRecover
Part 6. Everything about Disk Drill Recovery
1

Will Disk Drill update ruin my software?

It is better to upgrade the software to the latest version. It can recover files more efficiently.
2

Is Disk Drill safe to use on Mac?

Yes, Disk Drill is harmless to use on Mac. It is a trusted and reliable data recovery tool. But make sure to download it from the official website.
3

When Disk Drill stopped working after update, how can I recover files?

You need an updated tool for an efficient recovery. If you didn't purchase the lifetime upgrade while buying the plan, you need to buy the upgraded software again. In that case, it is better to use iMyFone AnyRecover.
Conclusion
Disk Drill is an excellent data recovery tool for Windows and Mac. It recovers your lost data and allows you to select the files you need to recover. It is a safe tool that you can download from the official website without any worries about data leakage and malware. However, it is quite expensive, and it does not offer social media data recovery and file repair.
iMyFone AnyRecover is an incredible Disk Drill alternative that recovers all of your data. It works on all storage devices and helps you recover social media messages and files. Its powerful AI algorithm repairs corrupted videos and photos, which maximizes the recovery success rate. It is a perfect solution for any kind of data loss scenario. Download AnyRecover for free and buy once you are satisfied.