LINE is one of the widely used messaging apps with millions of monthly active users across the world. LINE provides an easy-to-use, feature-rich interface that allows users to easily interact with their family and friends and share their memorable moments. If you are a regular LINE user, then you must have many memorable photos in the app that you don't like to lose. However, a sudden data mishap, such as accidental deletion, app malfunction, system crash, and similar other incidents can result in data loss.
So, if you are also struggling with this issue, then don't panic. In this article, we will discuss all the best ways to restore LINE photos on both Android and iPhone devices.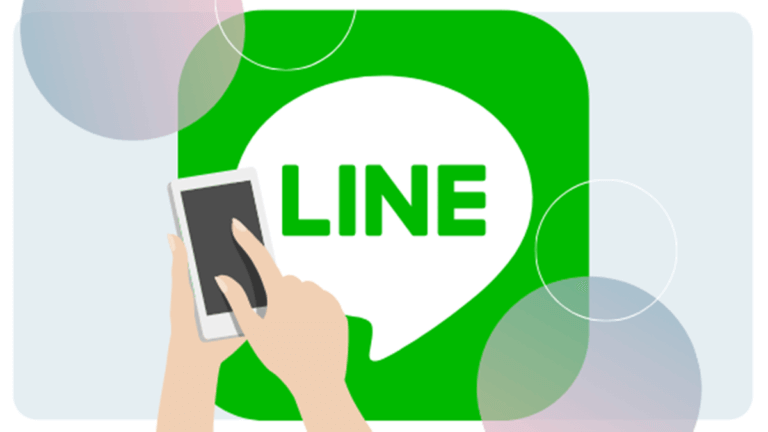 Part 1.  The Most Powerful LINE Photo Recovery Tool - LineRescue
The recommended and most powerful way to recover LINE photos without backup is through AnyRecover LineRescue.
LineRescue is an all-in-one, intelligent LINE data recovery tool that conducts an in-depth scan of the LINE database to extract and recover all lost/deleted photos. It offers a user-friendly interface that just requires a few simple clicks to recover photos. Moreover, it also allows users to preview recoverable photos before doing the final recovery.
2,007,532 Downloads
Key Features of LineRescue
It can recover lost photos and other data types from LINE from various data loss scenarios without backup.

It allows selective recovery of recoverable photos through a preview-based interface.

It is compatible with all the latest/old iPhone models and 6000+ Android devices, including the new iOS 16 and Android 13 devices.

It can recover LINE data to PC in various formats, such as HTML, CSV, PDF, and Excel.

It can also extract LINE data from Google Drive and iTunes backups.
Follow the below steps to restore LINE photos from device storage without backup using LineRescue:
Step 1 Download and launch LineRescue on your Windows or Mac computer and select Recover LINE Data from Device Storage mode from the main dashboard. Connect your Android device or iPhone to the computer via a USB cable and then click the Start button.
Step 2 LineRescue will now scan the device data, so follow this step according to your device OS:
For Android
Choose between Shallow Recovery and Deep Recovery. Then wait for the scanning process to be finished.
For iPhone
Wait till the tool scans and extract device data. Once done, it should take you to the preview window to display all the recoverable photos.
Step 3 Now that you are in the preview window, you can see all the deleted/lost photos. So, preview and select the ones you want to recover and then click Recover to PC or Recover to Device.
Step 4 For Recover to PC, provide the folder location in your PC where you want to restore LINE photos and click OK. Similarly, if you select Recover to Device, then make sure your device is recognized by the PC. Afterward, follow the on-screen instructions to recover LINE photos back to your device.
That's it! This way, you can easily perform LINE photo recovery with the powerful, easy-to-use, and reliable approach offered by LineRescue.
Part 2.  Restore LINE Photos from Chat Backup
LINE offers a built-in feature to make chat backups for both Android and iPhone. For Android, LINE will make a chat backup on Google Drive. For iPhone, LINE will make the chat backup on iCloud. So, if you remember making a LINE chat backup before your photos got deleted, then it's time to perform LINE photo recovery from chat backup.
1. How to Restore LINE Photos from Google Drive Backup on Android
Google Drive is the default backup medium for LINE chats and attachments, so you can restore the backup to recover LINE photos. Follow the steps to restore LINE photos from Google Drive backup on Android:
Re-install LINE on your Android device and sign in with the same account.
Under the Home tab, click Settings.
Under Backup and transfer, click Back up and restore chat history.
Lastly, click Restore.
This way, the LINE app will restore all the backed-up chat history from Google Drive backup. The only drawback of this method is that it restores all the backed-up chat history, including all messages, photos, videos, and other attachments. So, you cannot just restore photos alone from the backup.
2. How to Restore LINE Photos from iCloud Backup on iPhone
Just like Google Drive, iCloud is the default backup medium to create LINE chat backups. So, follow the below steps to restore LINE photos from iCloud backup on iPhone:
From the Settings app on your iPhone, go to iCloud and make sure iCloud Drive is enabled.
Re-install LINE and sign in with the same account.
Once you see the restore window, click Restore chat history.
Afterward, wait till the LINE app restores all the backed-up chat history from iCloud. Similar to the Android backup case, the drawback of this method is again that it restores all LINE data instead of just photos.
Part 3. Restore LINE Photos from iPhone Backup
Most iPhone users are used to backing up entire phone data to iCloud or iTunes. If you also have made a backup on iCloud or iTunes, then your LINE photos might be contained in that backup.     However, there are some things you should know before restoring an iPhone backup, i.e., you cannot preview recoverable data, you cannot do selective recovery of photos, and you have to reset your iPhone to restore the backup, which will overwrite all the existing data. So, if you intend to proceed with this recovery approach, then follow the below steps:
Steps to Restore LINE Photos from iCloud Backup
Reset your iPhone by clicking Settings > General > Transfer or Reset > Erase All Content and Settings.
Once the iPhone reboots, start following the on-screen instructions to begin the iPhone's initial setup process. When you see the Apps & Data window, click Restore from iCloud Backup.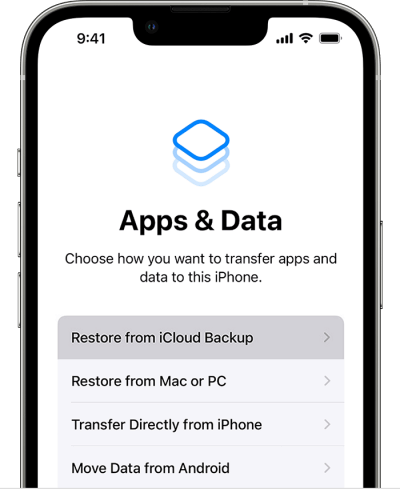 Enter your iCloud username and password.
Pick the backup that you want to restore and then follow the on-screen instructions to begin the restoration process.
This way, your iPhone will restore the backup from iCloud. Once done, check out the LINE app to see the restored photos.
Steps to Restore LINE Photos from iTunes Backup
Launch iTunes/Finder and connect your iPhone to the computer through a USB cable.
From the left sidebar, tap on your iPhone's name.
Click the Restore Backup button and then pick the backup that you want to restore. Once done, click Restore.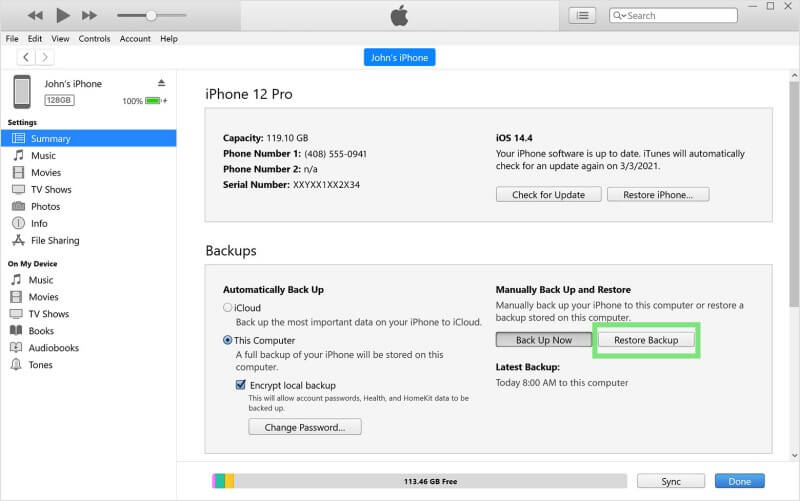 This way, all the backed-up data and applications from iTunes will restore to your iPhone. Once the process is completed, you can access back your deleted/lost LINE photos.
Conclusion
Losing LINE photos is a frustrating situation, especially when there are a lot of important and memorable photos on the list. But the good news is that you still have a strong chance to restore LINE photos back. The above-discussed methods are proof that you can recover LINE photos no matter the data loss scenario.
However, if you don't have a backup or want to have a reliable LINE photo recovery experience, then AnyRecover LineRescue should be your pick. Its user-friendly interface, powerful deep scanning, and preview-based selective photo recovery make it the best LINE photo recovery tool.